"Louis Vuitton Manufactures" is an exclusive book showcasing the ateliers of Louis Vuitton and the artisans who create the Maison's exceptional pieces.
Louis Vuitton fosters the idea that an atelier can be a place of fulfillment and individuality. A place where savoir-faire can be learned, respected, and transmitted – and innovation nurtured – by artisans who routinely challenge the image of a traditional workshop. In pursuit of regional expertise and artisanal excellence, Louis Vuitton's ateliers span the length and breadth of France and beyond, from Geneva (Switzerland), to Fiesso d'Artico (Italy) and even Texas (USA).
Sites of historic interest or outstanding natural beauty will often have a Louis Vuitton workshop nearby: In Normandy, the sea-girt fastness of Mont Saint Michel can be seen from the workshop at Ducey, and in Beaulieu-sur-Layon, our light-flooded facility promises low environmental impact.
"Fundamentally, it's not about luggage, it's about innovation."

Michael Burke, Louis Vuitton Chairman and CEO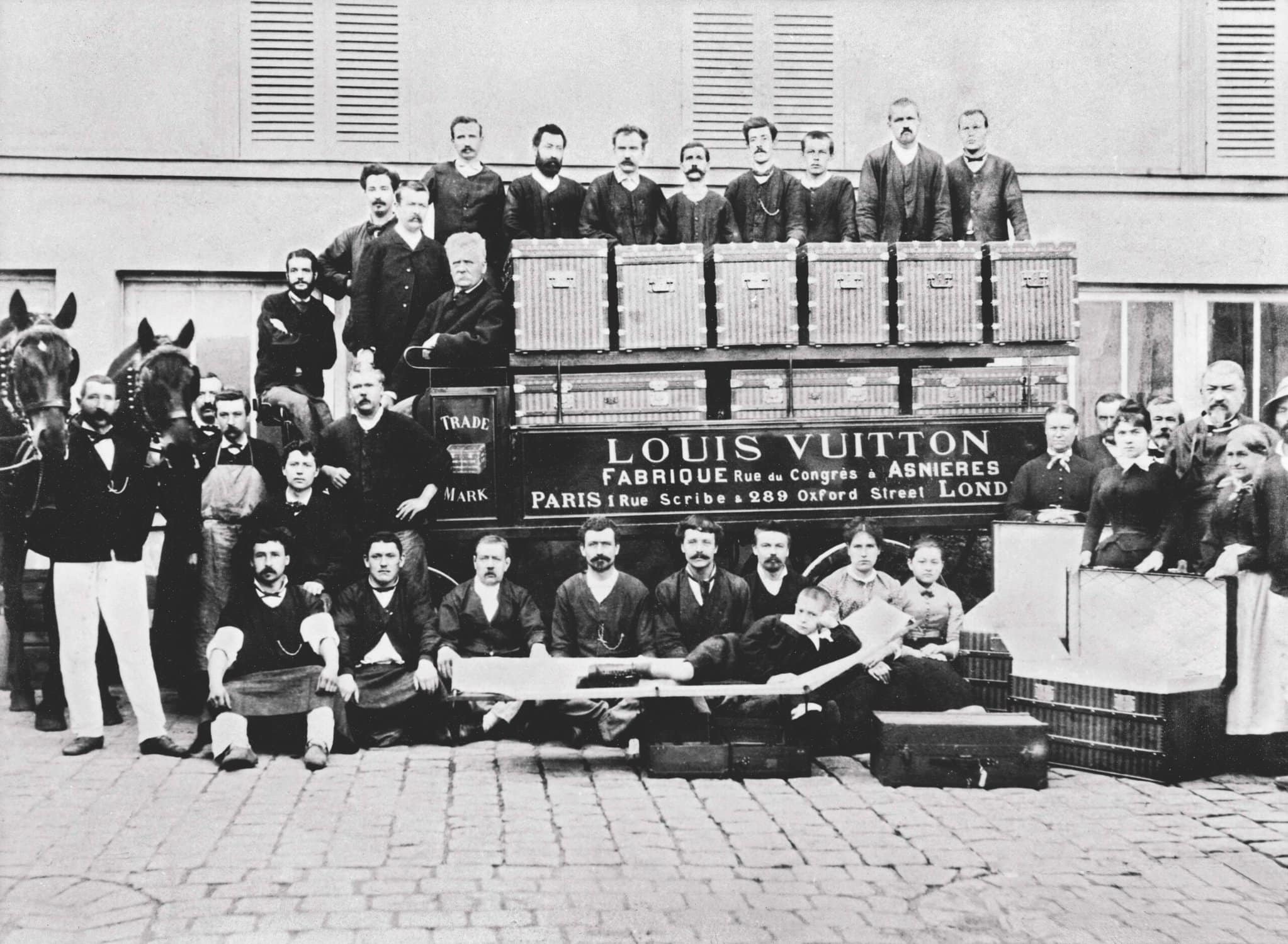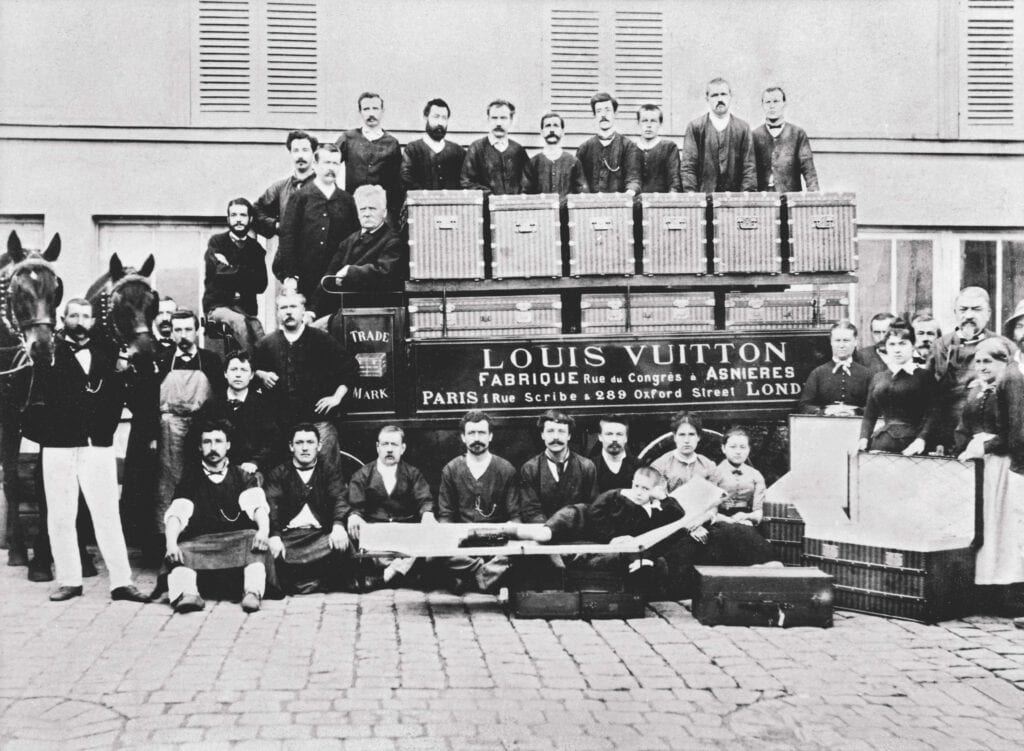 Louis Vuitton Manufactures features photographs commissioned exclusively for this book, the volume showcases the extraordinary locations and buildings of Louis Vuitton's ateliers, and the equally extraordinary artisans who express their talent through Louis Vuitton's creations (trunks, bags, fragrances, watches, shoes, high jewellery and ready-to-wear), while carrying the founder's techniques and savoir-faire into the twenty-first century. It is to these ateliers and the inspiring people who work there that this book is dedicated.
Herausgeber Louis Vuitton Manufactures: Assouline & Louis Vuitton
Features: Silk hardcover, 400 pages, over 350 illustrations, available in French and English
Format: 10 x 13 in – 25 x 33 cm
ISBN: 9781649800763
About the Author
Author, historian and journalist Nicholas Foulkes is a contributing editor to Vanity Fair, Financial Times How to Spend It and The Rake Magazine, and luxury editor of British GQ. Best known for his trilogy of nineteenth-century British histories, Last of the Dandies, Dancing into Battle, and Gentlemen and Blackguards, he has published around thirty books on history, the arts and style. Among his recent works are a biography of the painter Bernard Buffet (Random House) and Time Tamed, a history of mankind's calibration of time from the Palaeolithic era to the moon landings (Simon & Schuster). His books for Assouline include Bals: Legendary Costume Balls of the Twentieth Century (2011); Swans: Legends of the Jet Society (2013); The Impossible Collection of Watches (2014) and Jaeger-LeCoultre Reverso (2020).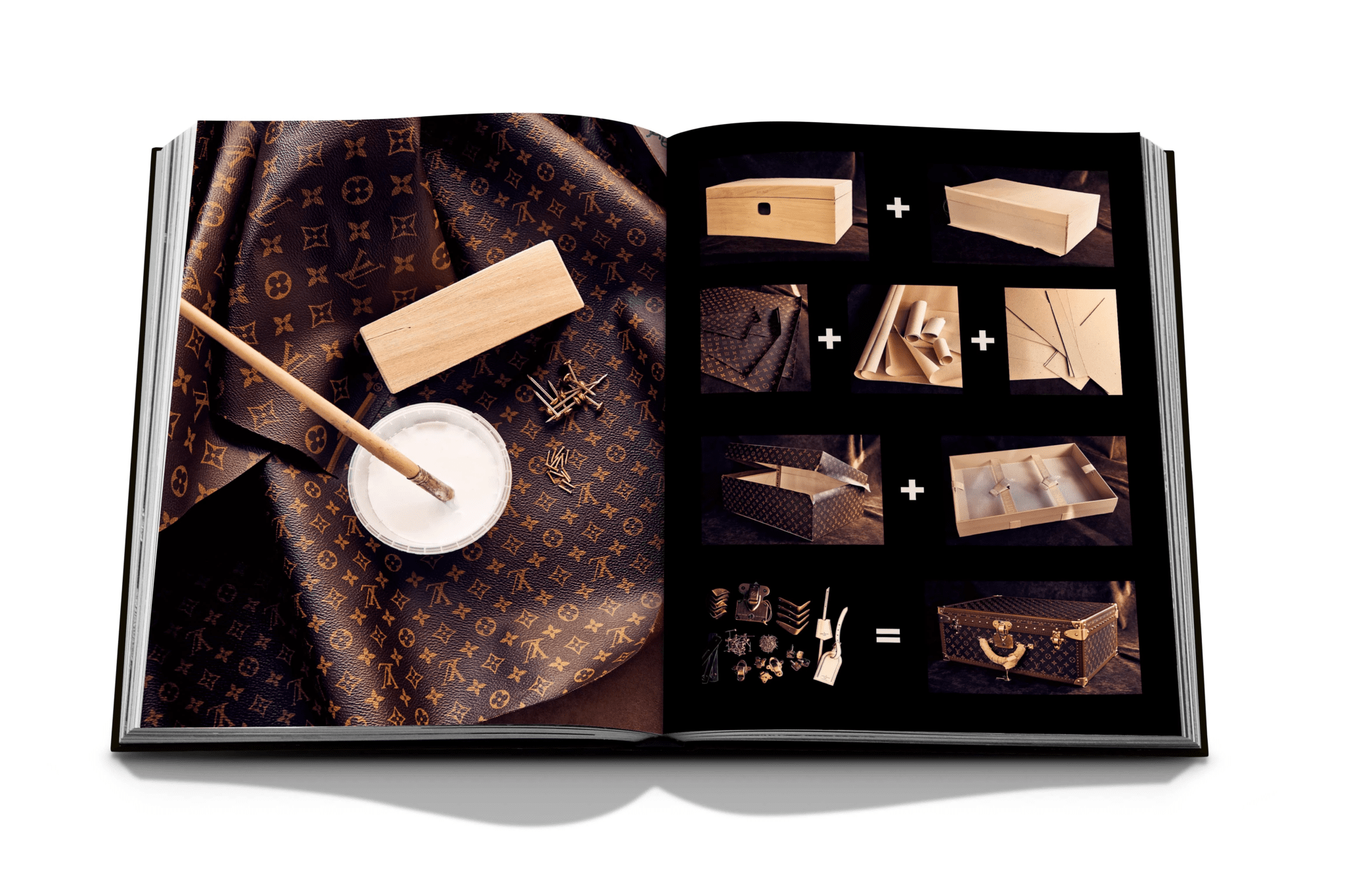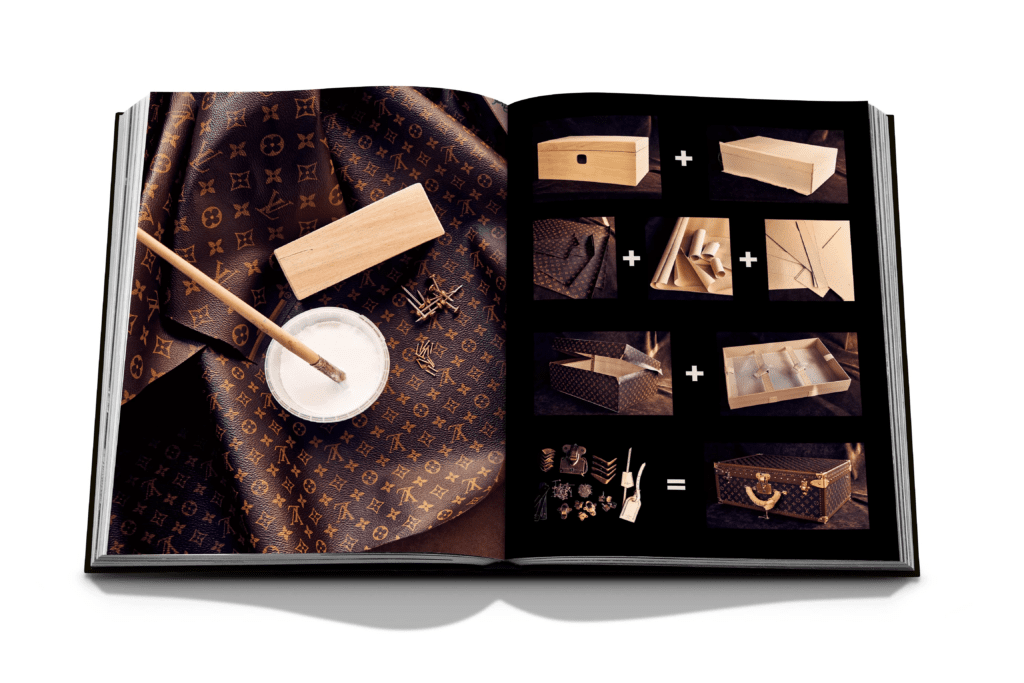 About Assouline
Founded in Paris, by Prosper and Martine Assouline in 1994, Assouline is the first luxury brand on culture. The brand's story began with the desire to create a new, contemporary style of book, using the couple's experienced eye for visually rich stories and compelling narratives. Guided by their passion for knowledge, culture and travel, the Assoulines have since expanded their vision to fifteen hundred titles in five main collections and have curated some of the world's most aspirational private libraries. Throughout the last quarter of a century, the brand has established a family of international boutiques in prominent places across the globe, with each location contributing to their vast collection of titles, as well as their personal curations of rare books and objects—creating the perfect cabinets de curiosités. With a distinguished team of creative talents and exceptional producers — which includes the founders' son Alexandre—the brand continues to reinvent the notion of true luxury. Assouline's roster of collaborators include some of the world's most respected artists, photographers, writers, designers and more, who together, help tell a story. Assouline continues to exude an unparalleled signature style and elegant savoir faire, which has globally redefined modern publishing.
About Louis Vuitton
Since 1854, Louis Vuitton has brought unique designs to the world, combining innovation with style, always aiming for the finest quality. Today, the House remains faithful to the spirit of its founder, Louis Vuitton, who invented a genuine "Art of Travel" through luggage, bags and accessories which were as creative as they were elegant and practical. Since then, audacity has shaped the story of Louis Vuitton. Faithful to its heritage, Louis Vuitton has opened its doors to architects, artists and designers across the years, all the while developing disciplines such as ready-to-wear, shoes, accessories, watches, jewellery and fragrance. These carefully created products are testament to Louis Vuitton's commitment to fine craftsmanship.