Life is picking up speed again. And just like the bright yellow book cover with its dancing lines, the hotel and restaurant industry is also moving again.
On 400 pages LIFESTYLEHOTELS shows you "stylish retreats for inspiring timeouts". These are hotels that are all about good ideas, special experiences, attentive staff and above all about people who are passionate about what they do.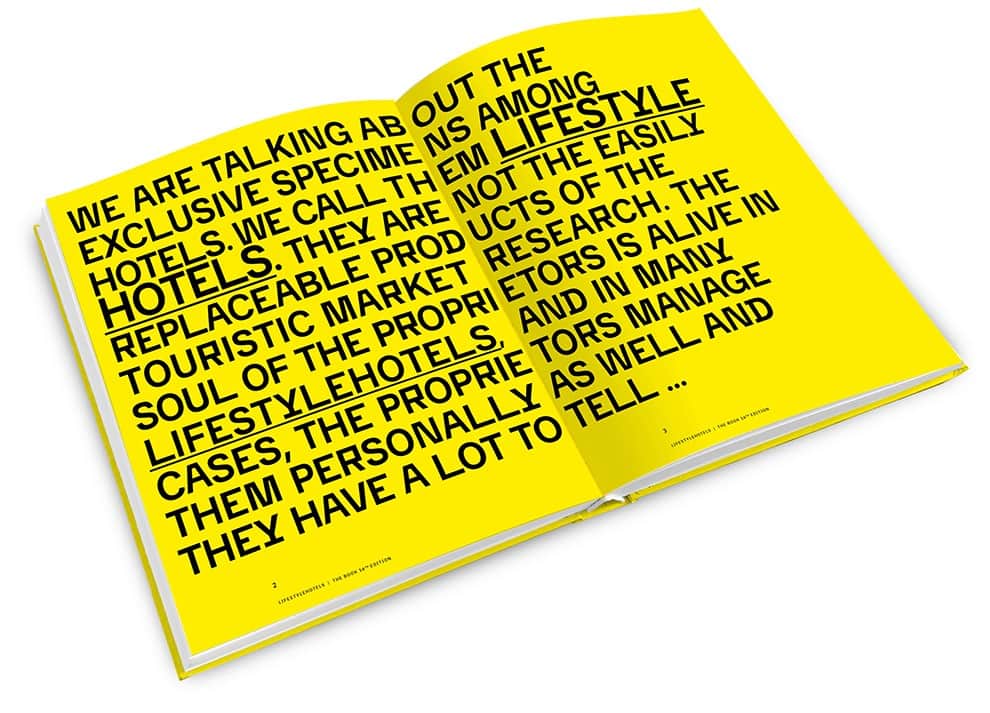 Elaborate picture series, best room tips and, for the first time, exclusive hotel stories provide an insight into these extraordinary LIFESTYLEHOTELS.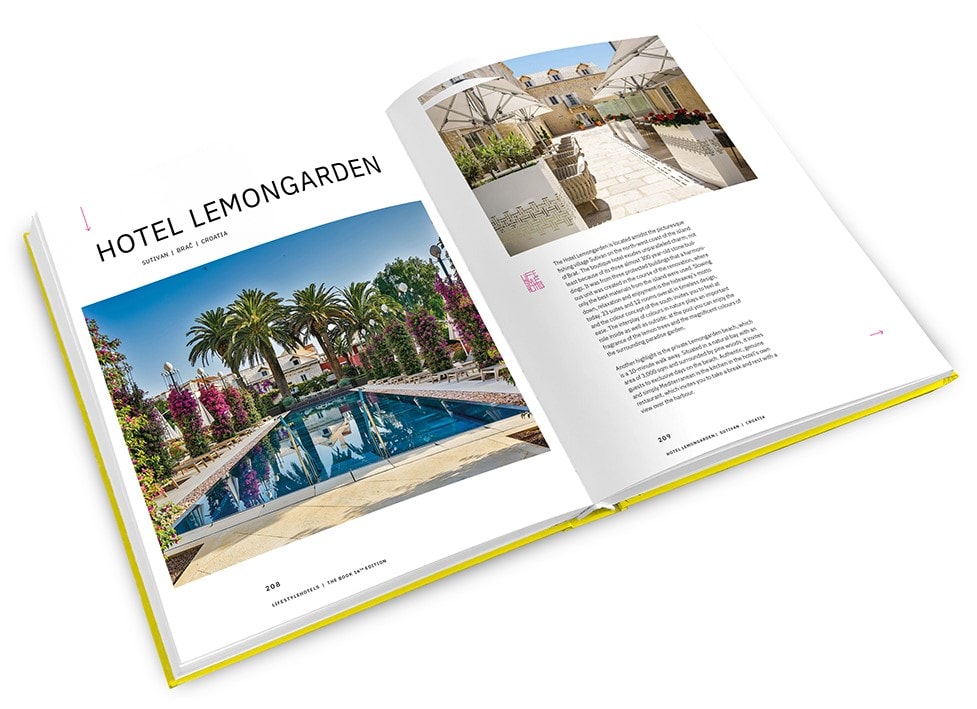 Why we cannot stop traveling
There are moments when you got the feeling that time stands still. You have landed in a space-time vacuum in which everything before and everything after does not exist. It is the moment in which you have landed in the "now" and experience the present very consciously. This is what happens when you have found a place that is the only right place at that specific time. This described phenomenon usually comes over us when we are traveling. When we find ourselves in a place where we see our own personality reflected. In the 16th Edition of "The Book" we show you such places. They are Hotels that revolve around good ideas, outstanding experiences, attentive staff and above all people, who are passionate about what they do. They create a gateway to adventure, relaxation, new experiences and to ourselves.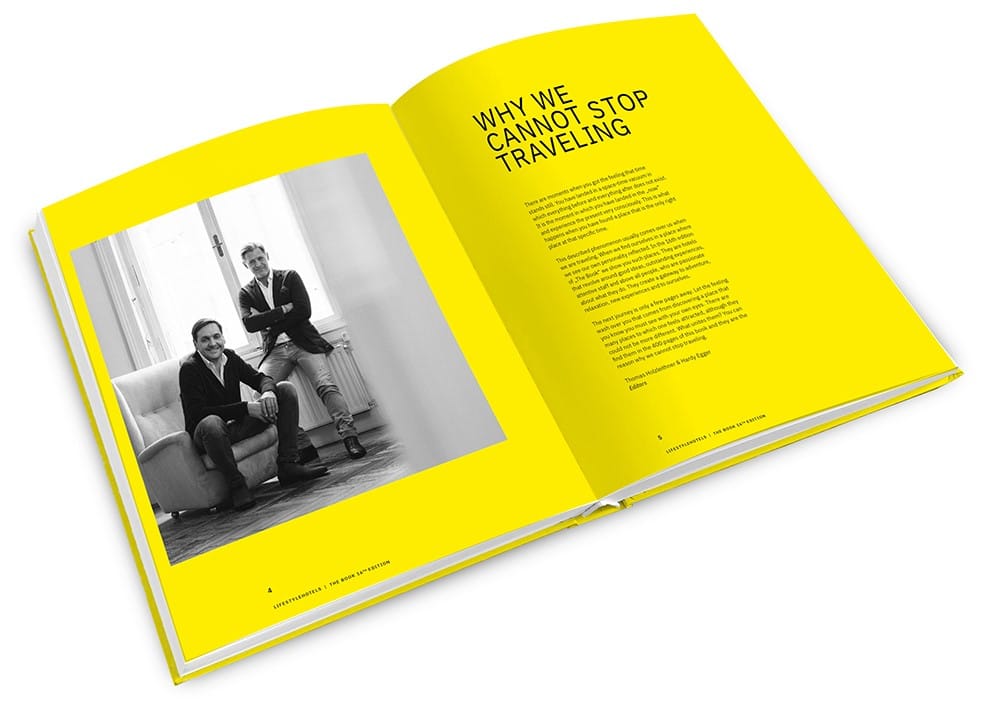 The next journey is only a few pages away.
Let the feeling wash over you that comes from discovering a place that you know you must see with your own eyes. There are many places to which one feels attracted, although they could not be more different. What unites them? You can find them in the 400 pages of this book and they are the reason why we cannot stop traveling.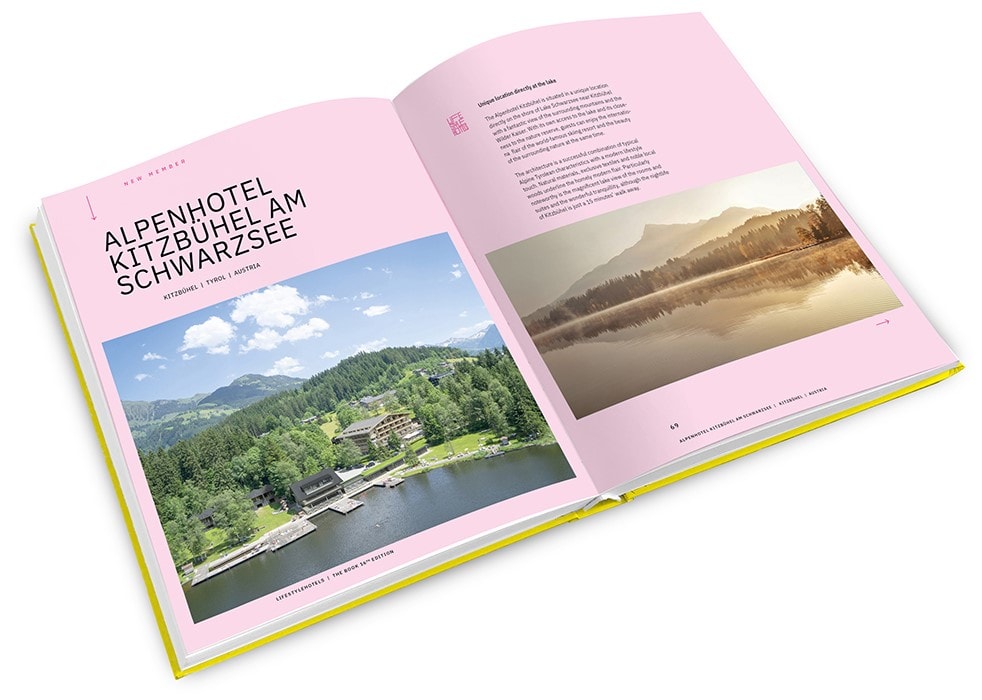 All unique LIFESTYLEHOTELS from 12 countries at a glance | Exciting new format & design with hardcover | 400 pages in English | New Member Hotels & Best Room Tips | 400 photos & 23 exclusive hotel stories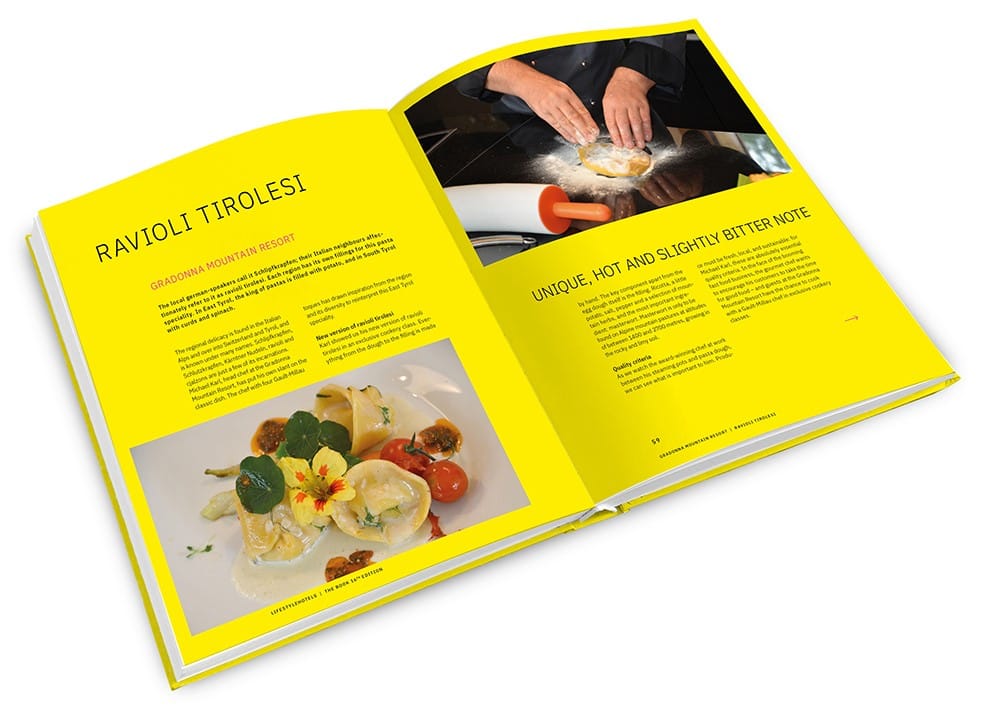 lifestylehotels.com, € 49
---