Looking for exclusive design and boutique hotels?
Or do you just have the desire for a design book for your coffee table? The brand-new edition of LIFESTYLEHOTELS THE BOOK is a must-have for design-loving travellers. It again presents itself in 2 exciting colours, this time in APRICOT and LEMON. More than 500 photos of a superior selection of design and boutique hotels make it worth seeing, and descriptions written with great verbal wit make it worth reading.
THEY ARE THE TREASURES AMONG HOTELS. EACH IS UNIQUE, RARE AND ALWAYS WORTH DISCOVERING.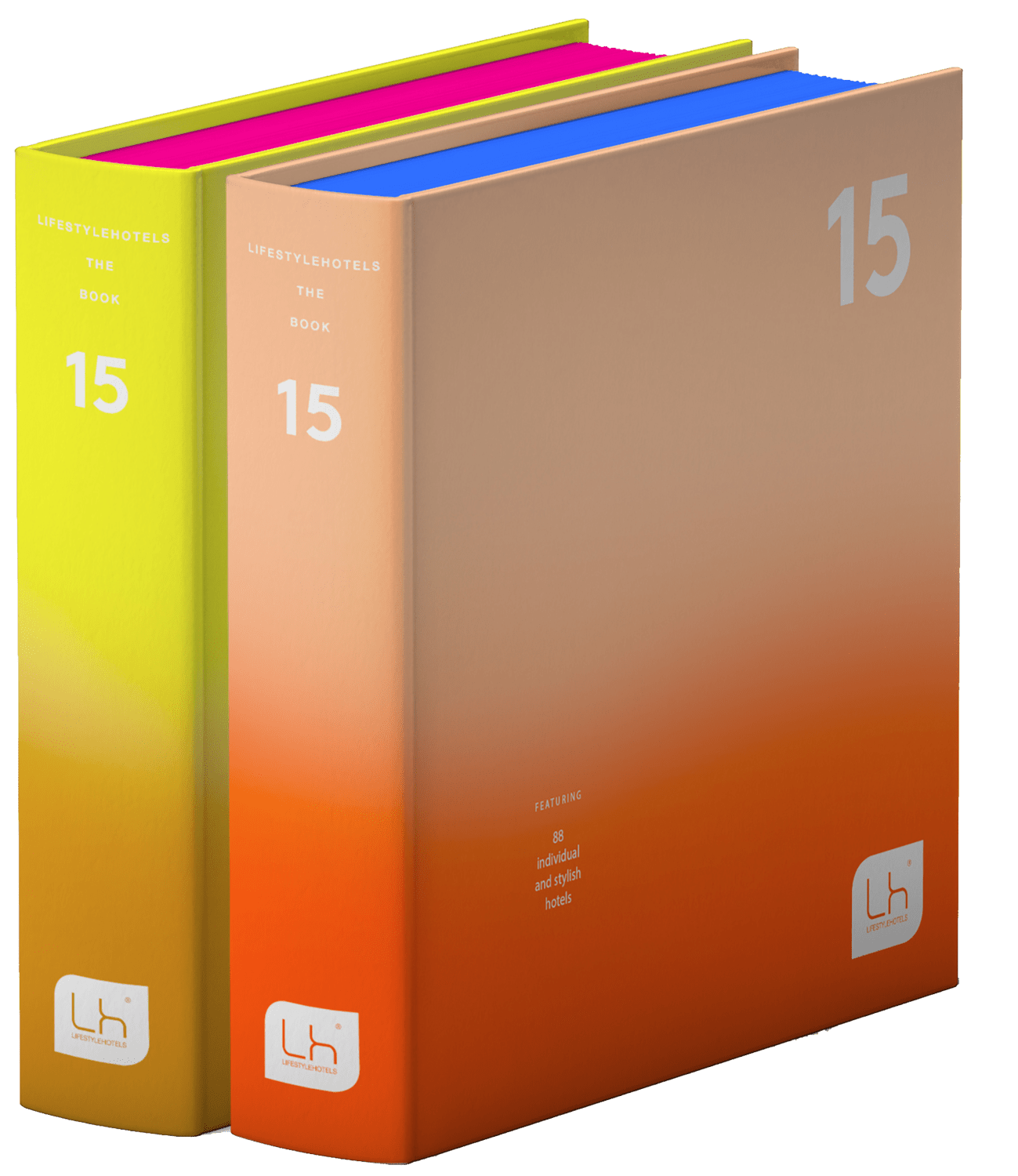 Get your copy – still for a few days – for the presale price of € 39 instead of € 49 and be inspired by attractive design on around 400 pages.
You can now preorder it in the >> LIFESTYLEHOTELS Online Shop <<
---