---
Text by Cornelia Pichler
Yucca Valley
I start my mission in Yucca Valley, a small town in the Mojave Desert, about two hours from Los Angeles. My first impression is a mixture of Wild West romance and Footloose, seasoned with American friendliness and hippy charm. The town about 1,000 m above sea level is dominated by the colour beige, the Cactaceae family of plants and a friendly inertia that alleviates my arrival and jetlag. It's «low season» here, as the temperatures reach their climax in August and many leave or avoid the desert. I myself battle the 40 °C heat with the help of masses of iced blended lattes from the local Frontier Café, while I rummage through thrift shops (like «The End»), which offer everything to make a vintageloving heart beat faster – from cool secondhand clothes to furniture. However, the highlight of the region is the Joshua Tree National Park. The unique stony desert landscape with its imposing rock formations and ancient Joshua trees isreminiscent of films where gigantic prehistoric creatures wander sedately across the screen.
Yucca Valley – the desert lives
My first impression is a mixture of Wild West romance and Footloose, seasoned with American friendliness and hippy charm.

Cornelia Pichler
At the moment, there's only me walking about, experiencing an unparalleled exclusivity, even if it is accompanied by excessive sweating. Afterwards, I yearn for a hearty meal and decide to test out the tip of my landlord who recommends Pappy and Harriet's in Pioneertown as the number 1 location for barbecue meals and live music. The baby back ribs with grilled asparagus are actually a dream and the exuberant atmosphere in the restaurant is infectious. The mixture of restaurant / bar / stage is particularly popular for indie rock bands as well as famous artists such as Paul McCartney and Coachella acts who give great concerts here on a small scale. Pioneertown is said to be the new hip weekend spot for LA hipsters looking to slow down and live the simple life. Maybe they simply like roads without traffic jams and rejoice about finding a parking space right outside the door.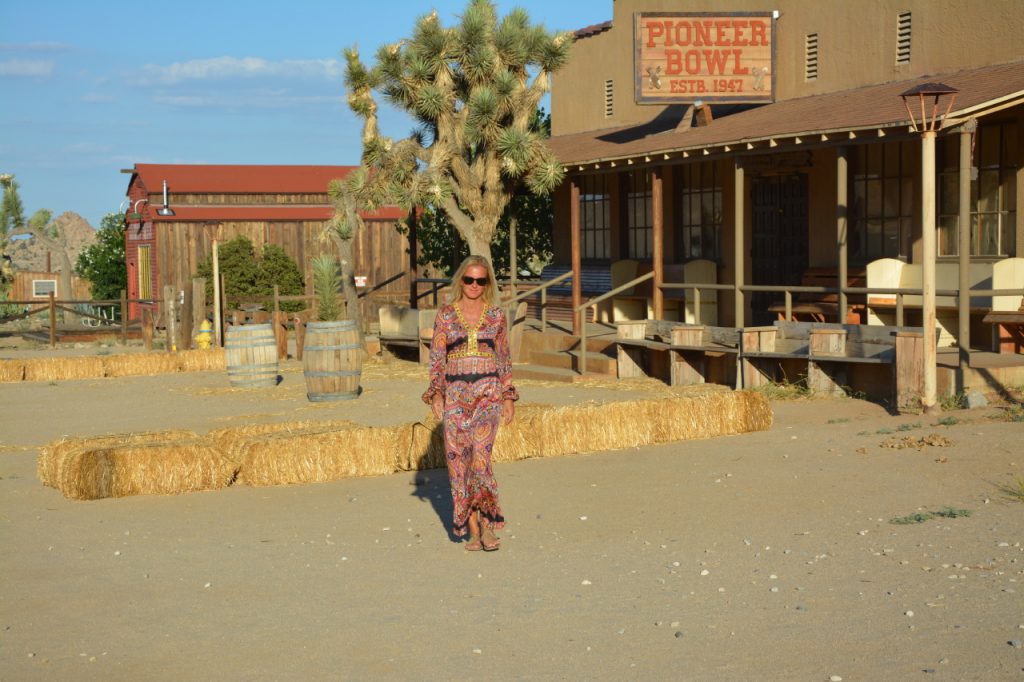 Yucca Valley
www.cafefrontier.com
www.pappyandharriets.com
Encinitas
I get the beach feeling in Encinitas, a romantic beach town near San Diego. You'll search in vain for high class brands and high heels here as surfers and beach lovers dominate the scenery and sports clothing and flip-flops reign. Nevertheless, the range of shopping and gastronomy on offer is still remarkable and I fall in love with the gypset fashion, which blends so well with the Californian lifestyle. My favourite shops are Moonshadow and Salt, both located on the North Coast Highway 101.
After a quick breakfast in Lofty, I visit the garden complex of the spiritual organisation, «Self Realization Fellowship», which is not just a place of peace and serenity, but also offers beautiful garden art, Koi carp ponds and a magnificent view of the Pacific Ocean. Afterwards, I top up my tan on nearby Swami's Beach, a popular natural beach and surf spot. There's nothing but sand, waves and the cliffs at your back here. You can switch off perfectly and watch how the local surfers become at one with nature. On this strip of the coast, tacos enjoy culinary domination as I am very close to the Mexican border. The locals' tip is Bull Taco. The restaurant is essentially a snack bar and yet still worth a visit, as the tacos are tasty and extremely reasonably priced. In addition, the evening offerings include a picture postcard view over the ocean with a fireball sinking into the sea.
There's nothing but sand, waves and the cliffs at your back here.

Cornelia Pichler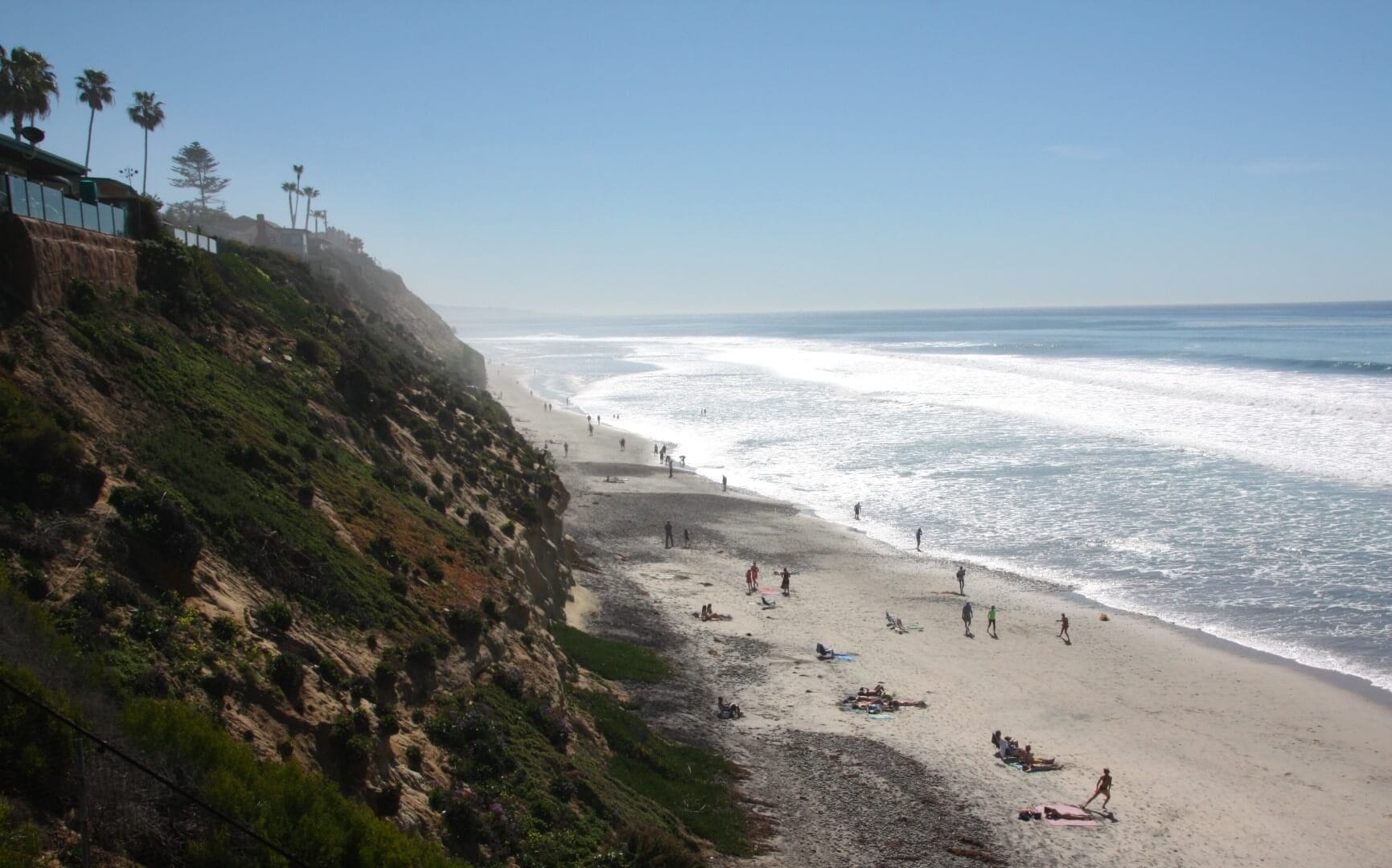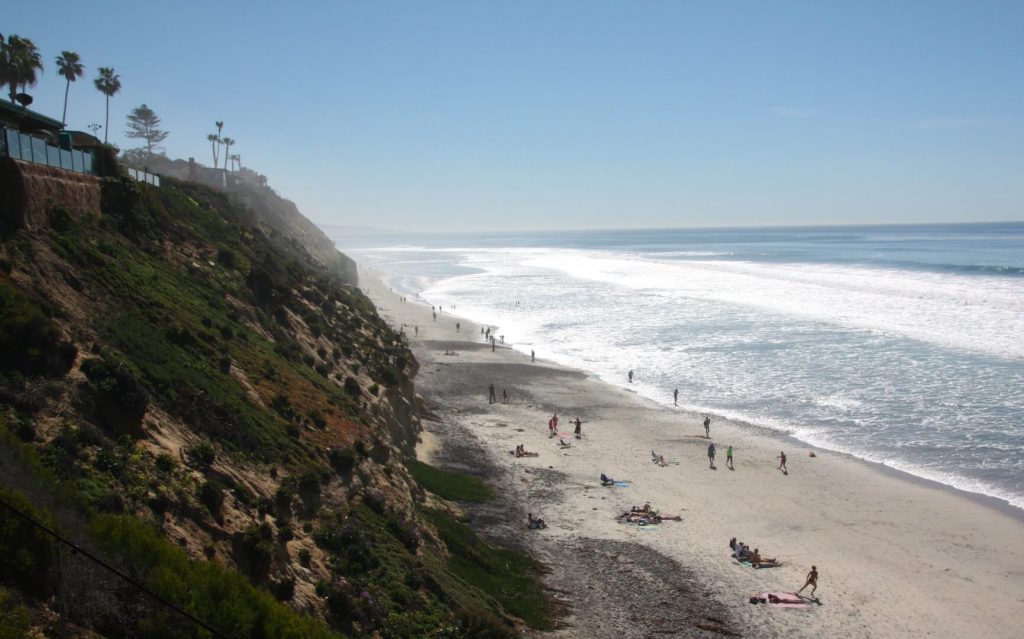 Encinitas
www.instagram.com/moonshadowpch
www.salt-culture.com
www.loftycoffee.com
www.encinitastemple.org
Another side to Los Angeles
In Los Angeles, I'm staying in Venice, where I start every day in Gjusta, a traditional bakery which offers everything from desserts, meat products, smoked fish to pizza in exciting versions with first-class quality. It is not easy to grab a seat but the waiting pays off. Before ordering, don't forget to take a number. Then I visit my favourite road, Abbot Kinney Boulevard, where there are attractive shops (my tips: The Piece Collective, Aust and Ilan Dei Venice) and a variety of culinary highlights, dominated clearly by the healthy, i.e. organic lifestyle. My preferred restaurant for any time of the day is The Butcher's Daughter, a mix of very cool ambiance and interesting meals.
My next adventure is then very «hot» again, as I am taking part in a hike to the Hollywood sign, led by Ranger Ted, a mountain guide by trade who has been – how could it be any different? – an actor for the last twenty years. Aside from his information about flora and fauna, we find out that Lady Gaga beheaded him in the 6th season of American Horror Story. Nice! The walk, which takes about three hours, is absolutely recommended, but perhaps not in 30 °C heat. The Hollywood lettering, which has been inaccessible for a number of years now, has adorned the mountain for almost 100 years, but has been renovated countless times since then. One of the greatest promoters of the emblem was Hugh Hefner, which proves that all the Playboy Bunnies are actually good for something. I also recommend the Paseo Miramar Trail, on which you can hike along the mountain range through Santa Monica for about eight kilometres, awarded by a breath-taking view of the ocean.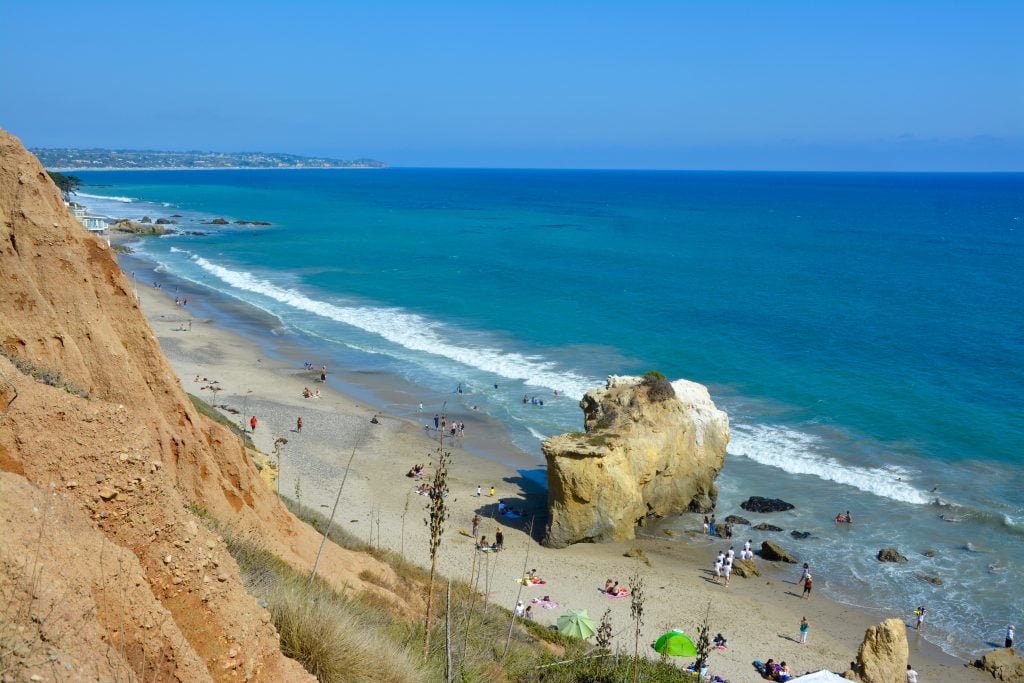 My favourite beach in LA is El Matador in Malibu. The descent down steep wooden stairs can be a bit stressful but it is definitely worth it to lie on soft sand between mighty rock formations and be lulled to sleep by the thunderous waves. The scenery is reminiscent of old James Bond films and you unconsciously wait for Ursula Andress to rise from the surge in a white bikini at some point. On the rooftop bar of the Shangri-La Hotel in Santa Monica, I say goodbye to California. When the sky finally turns into a cheesy, orange backdrop, all the tourists pull out their mobiles and create a new Instagram moment. As do I of course – including the hashtag #iwillbeback.
Los Angeles
www.abbotkinneyblvd.com
www.thebutchersdaughter.com
www.thepiececollective.com
www.ilandeivenice.com
www.thisisaust.com
www.shangrila-hotel.com
---
Cornelia Pichler is a self-confessed lover of American culture and its «Think Big» principle. After spending a year in New York, Carinthia-born Cornelia studied English and Spanish and now works as an author and translator. For the last fou years, she has spent several weeks a year in the sunshine state of California and gathers the best impressions the Golden State has to offer in terms of geography, culture and cuisine. Her approach is always a mixture of quality, authenticity and individuality.