In the KURO MORI restaurant in the middle of Freiburg's old town, you feel like you're in Tokyo, Shanghai or Singapore. In addition, the new restaurant by star chef Steffen Disch is one of the "Most Beautiful Restaurants & Bars 2021".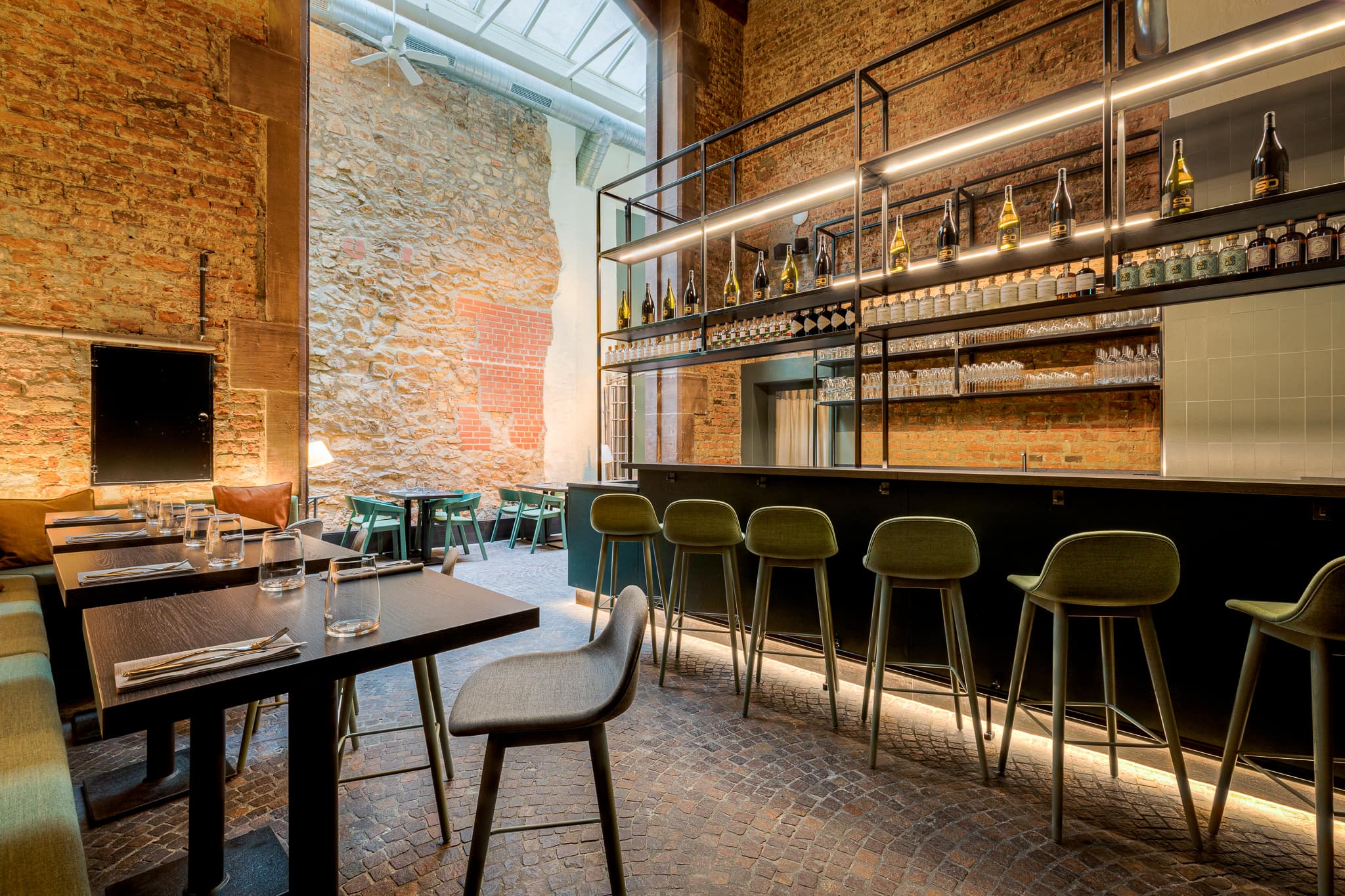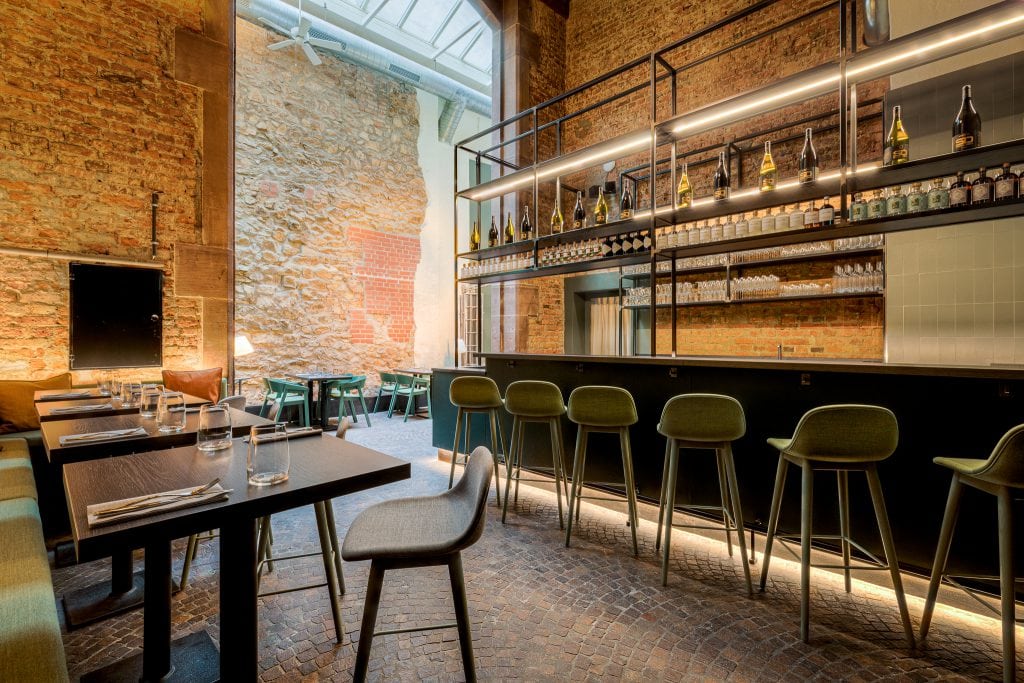 The unique concept of Freiburg-born star chef Steffen Disch: reinterpreting refined but simple Asian dishes using regional ingredients. And this in an unusual mix of restaurant, lounge and bar in every respect.
"The contrast between the regional and the incredibly versatile, light and flavourful Asian cuisine makes KURO.MORI unique",

says Steffen Disch
The star chef remains true to his line. While Disch serves upscale cuisine in a traditional inn setting at Raben Horben near Freiburg, guests can expect casual creative cuisine in a stylish ambience at the newly opened KURO.MORI in the heart of the university city of Freiburg.
Disch still sees the future of gastronomy in quality. In addition, people increasingly prefer the experience of dinning. It should be casual and relaxed – casual dining meets today's demands.
"Black Forest meets Asia, tradition meets trend. With the Kuro.Mori, I would like to create a new hotspot in Freiburg where both locals and visitors of all ages can feel comfortable and indulged with culinary delights at any time of the day

so Steffen Disch
Meissl Architects – the design team behind the new star restaurant
The harmony of culinary and architecture is reflected in the design concept of MEISSL ARCHITECTS. High–quality, regional materials create a natural and at the same time sensual atmosphere.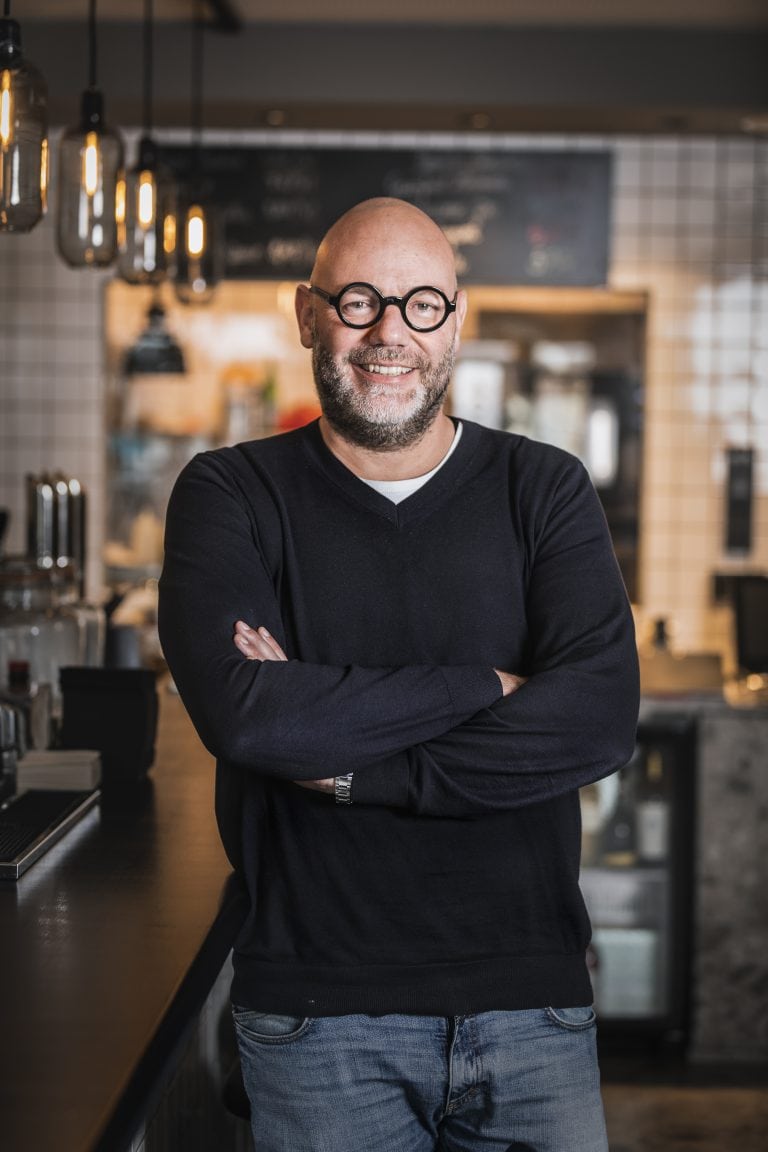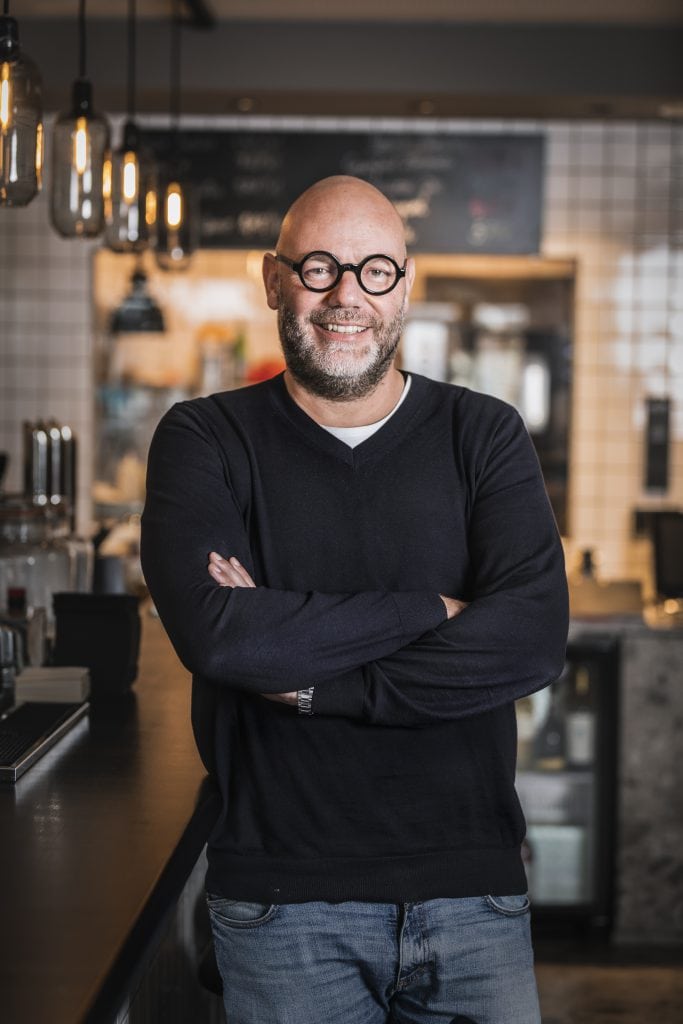 "When planning the Kuro.Mori, it was important to us to pick up on the culinary concept of Steffen Disch. Reduced design meets regionality and traditions from the Black Forest. The Kuro.Mori radiates joie de vivre and enjoyment in an informal ambience, a symbiosis of interior and concept. The personality of the chef must become tangible and palpable in his restaurant.",
says Alexander Meissl.
The custom-made open kitchen, the six-metre-high green wall, or the three works of art from Christin Beck's painting manufactory set specific accents. An open atmosphere combined with relaxed interior design concepts make the "casual dining" experience perfect.
Whether it's a quick business lunch with a view of the open kitchen, an extended "wine & dine" with your loved ones under the large glass roof, a relaxed drink at the cosy bar, a round of friends at the large table in the shop window or a well-deserved glass of champagne with a small snack on a shopping weekend outside in the pedestrian zone – everything is possible, nothing is compulsory.
The interior design is also designed to be relaxed and light.
KURO.MORI – Japanese for black forest. Pleasure, joie de vivre and passion – our interior concept seamlessly picks up on this play on words with colours, shapes, woods, textiles, light and decoration. The goal was to create a place that invites you to casually linger and enjoy – always with a smile on your face. We are proud that KURO.MORI is now one of the Most Beautiful Restaurants and Bars 2021.

explains Linda Pezzi, interior designer at MEISSL Architects
About Steffen Disch
Creativity, passionate craftsmanship and a light-hearted professionalism, awarded a Michelin star: Steffen Disch cooks honest and straightforward gourmet cuisine in his historically charming Raben Horben near Freiburg, which is deeply rooted but cosmopolitan. With a lot of passion and creativity, star chef Steffen Disch gives dishes made from regional, seasonal ingredients his own personal signature. The result is a maximum flavour yield that delights guests and critics of Michelin, Gault Millau and Feinschmecker alike.
The 47-year-old star chef completed his apprenticeship at the Hotel Colombi in Freiburg and gained (cooking) experience in Berlin and Munich – for example with Bobby Bräuer at the Königshof or with Hans Haas at the legendary Tantris restaurant – before working as head chef at the Ifen Hotel in Kleinwalsertal.
In addition to his work as kitchen director of the Michelin award-winning Raben Horben near Freiburg, Steffen Disch is also a member of the Jeunes Restaurateurs and right winger in the national team of top German chefs and restaurateurs. As a TV chef for the popular Kabel1 format "Es ist "aufgeDISCHT"", Steffen Disch was just as convincing as he was as a sought-after exhibitor and speaker at gourmet-relevant events.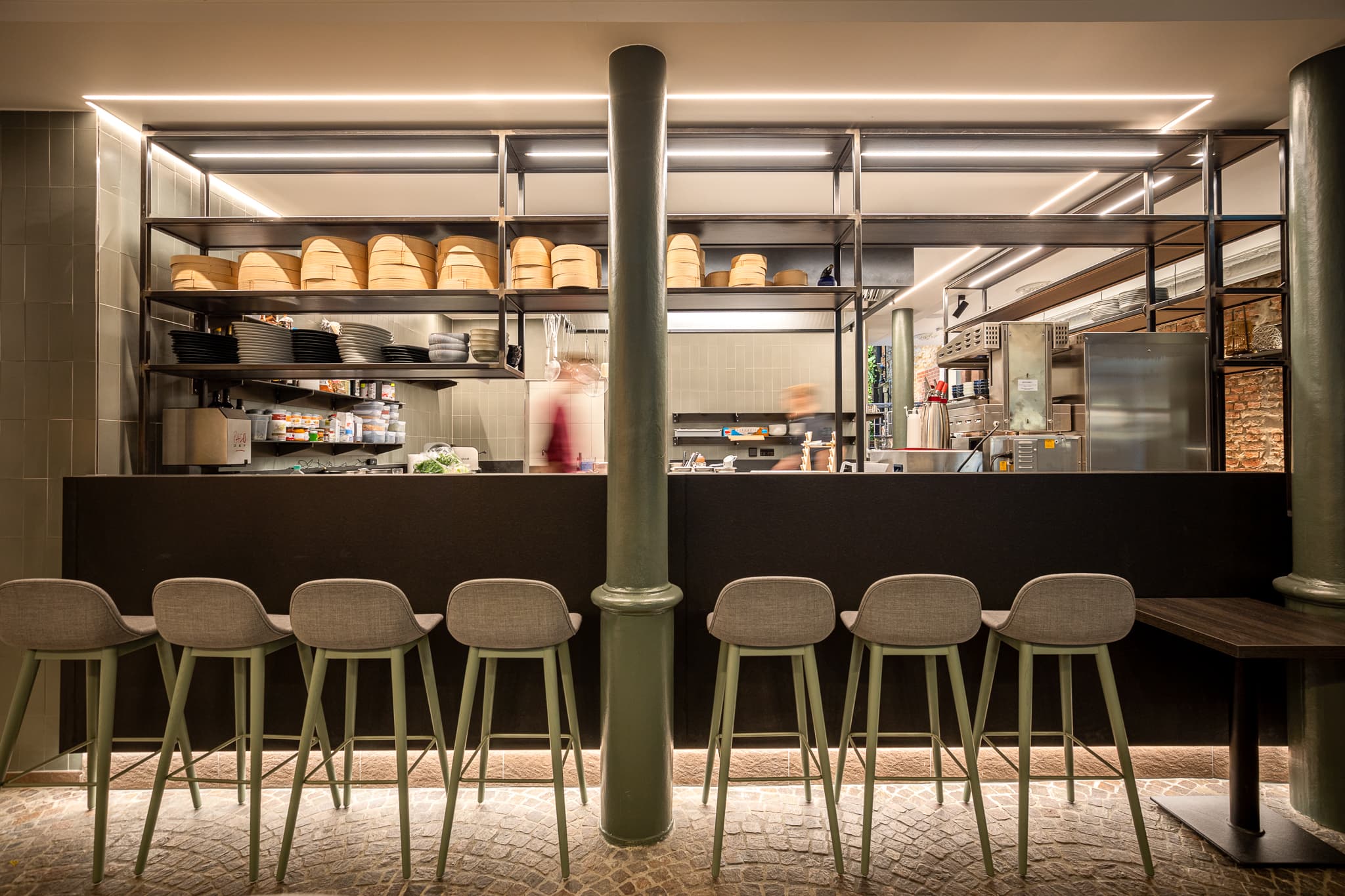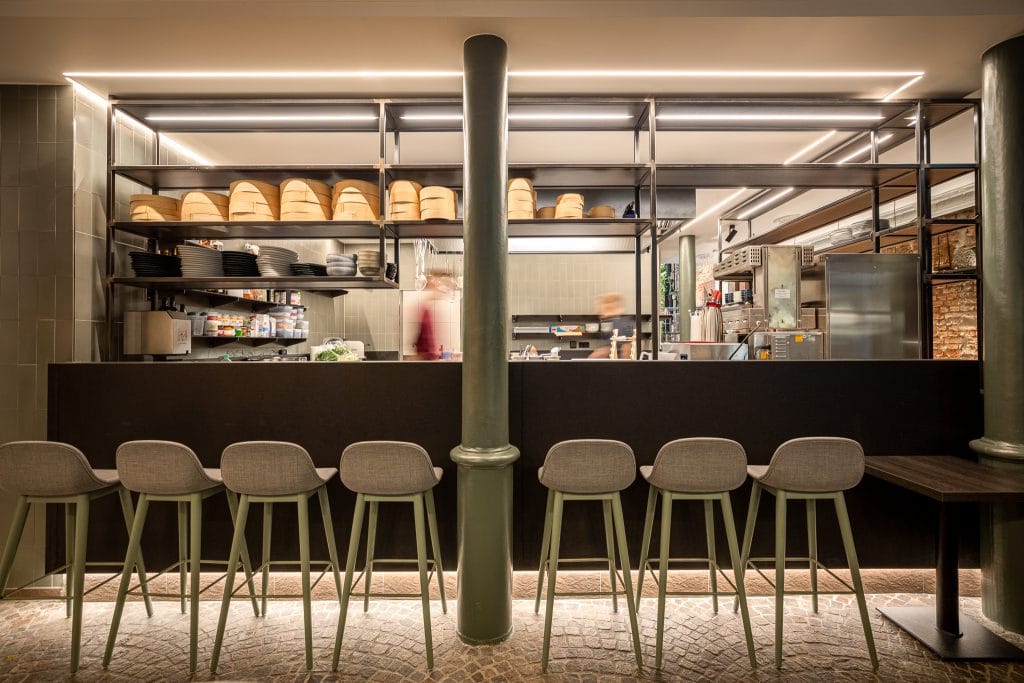 More about KURO MORI >> online