Helinox Chair One Home
The Chair One of the South Korean design label Helinox is a true classic and has cult status, especially among outdoor enthusiasts. 145 kilograms of carrying capacity with a net weight of less than 1,000 grams – still comfortable, stylish and very compact foldable. Anyone who wants to feel at home on the road and likes to sit comfortably can do so quite easily in the truest sense of the word with the Chair One from Helinox.
In the Home Edition, Helinox combines functionality with homeliness and gives its transportable cult chair a cozy makeover. The minimalist design and the premium upholstery fabric transform the Chair One Home into an interior piece. It not only cuts a fine figure indoors – for example, when spontaneous visitors arrive – but is also a welcome seat on the roof terrace, in the garden or in front of the campervan.
The linkage is made of environmentally friendly anodized high-end aluminum and connected with internal rubber bands. Thus, the Chair One Home jumps into shape in the twinkling of an eye when intuitively set up and is just as easy as quickly dismantled and stowed away again. The seat is made of an extremely robust, weather- and UV-resistant polyester fabric with a high-quality canvas look.
Helinox Seat Warmer Home
The extra comfort: Helinox' Seat Warmer Home with its fluffy down filling provides a pleasantly soft padding as well as cozy warmth in cool temperatures. The seat cover also impresses with its noble, velvety feel and can be easily fastened with elastic.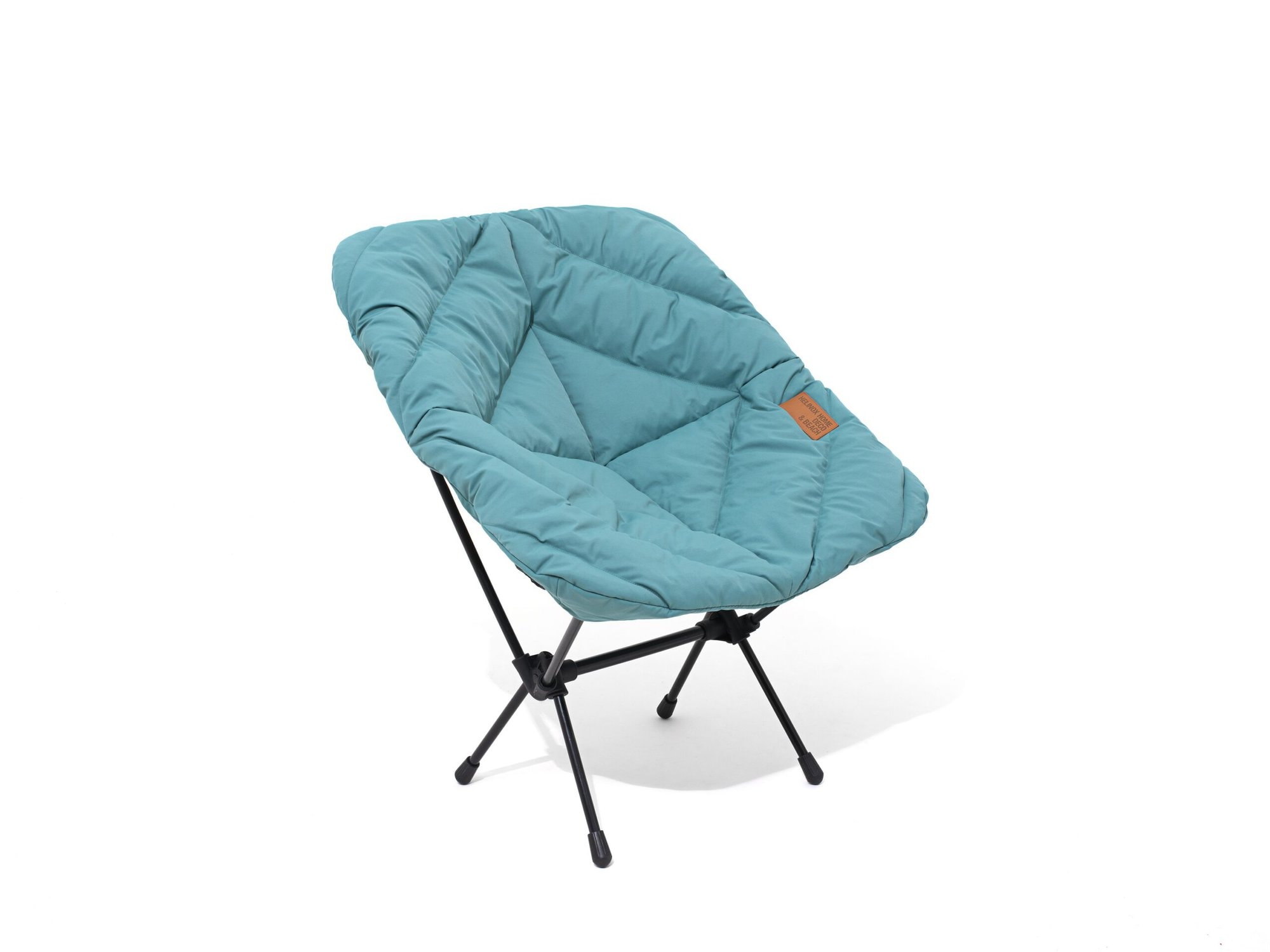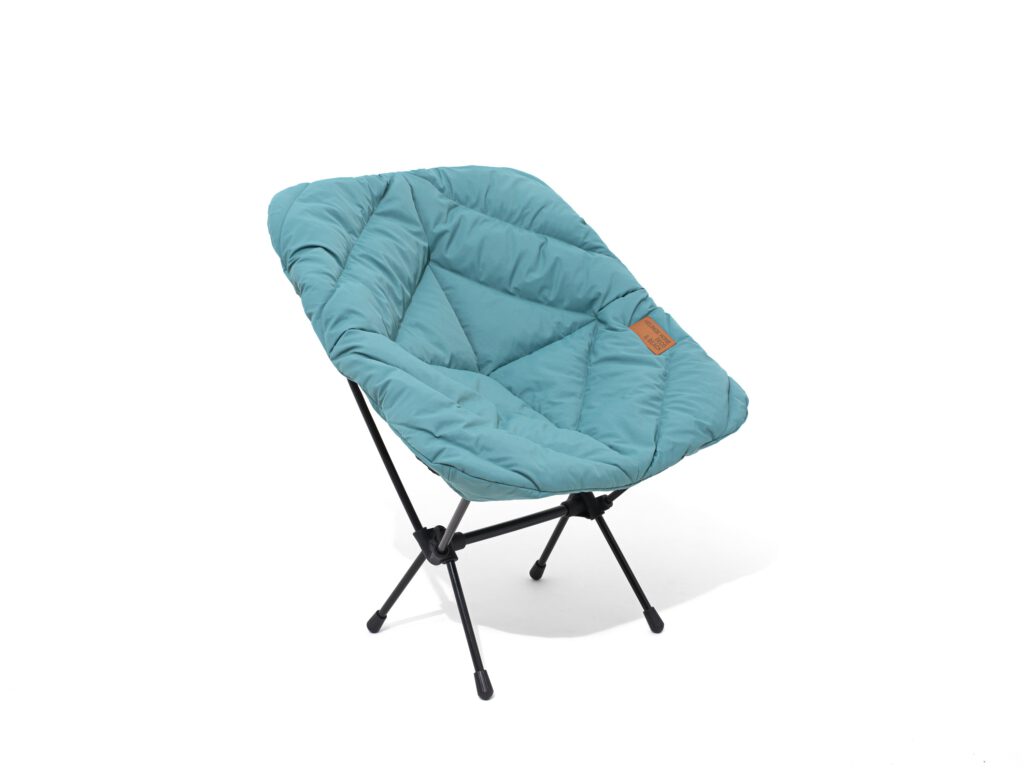 About Helinox // "At home, anywhere"
As a modern design company as well as a pioneer in the field of (ultra)lightweight, portable furniture and accessories, the South Korean manufacturer Helinox has been combining craftsmanship, innovative strength, aesthetics and high-quality materials for more than ten years. Helinox products are made of an environmentally friendly anodized high-end aluminum alloy from DAC* and offer maximum stability as well as robustness with minimal weight. In addition to functionality, comfort and appearance, durability and sustainability play a central role: thanks to the highest quality in terms of materials and workmanship, Helinox provides a 5-year warranty on its range.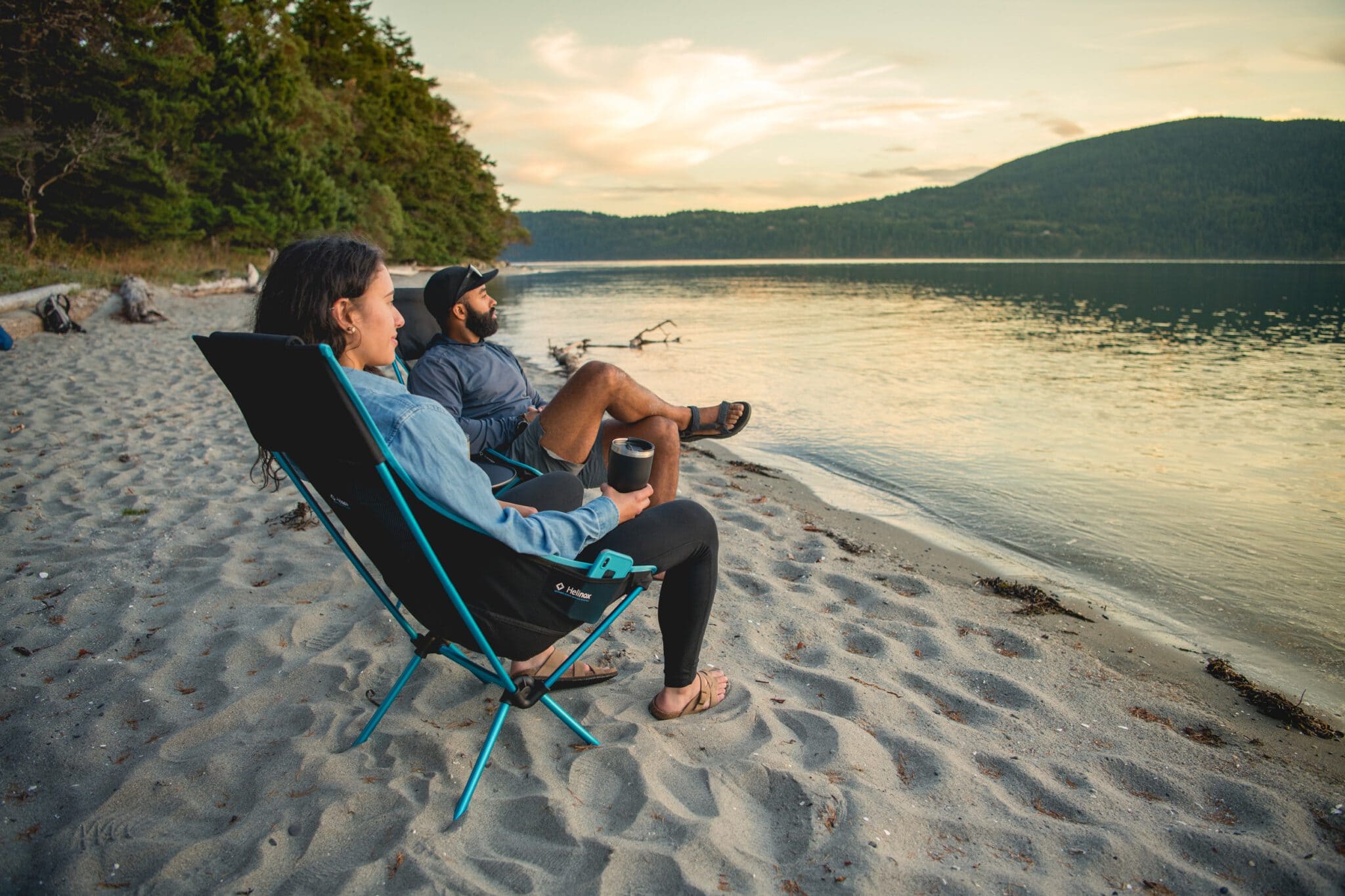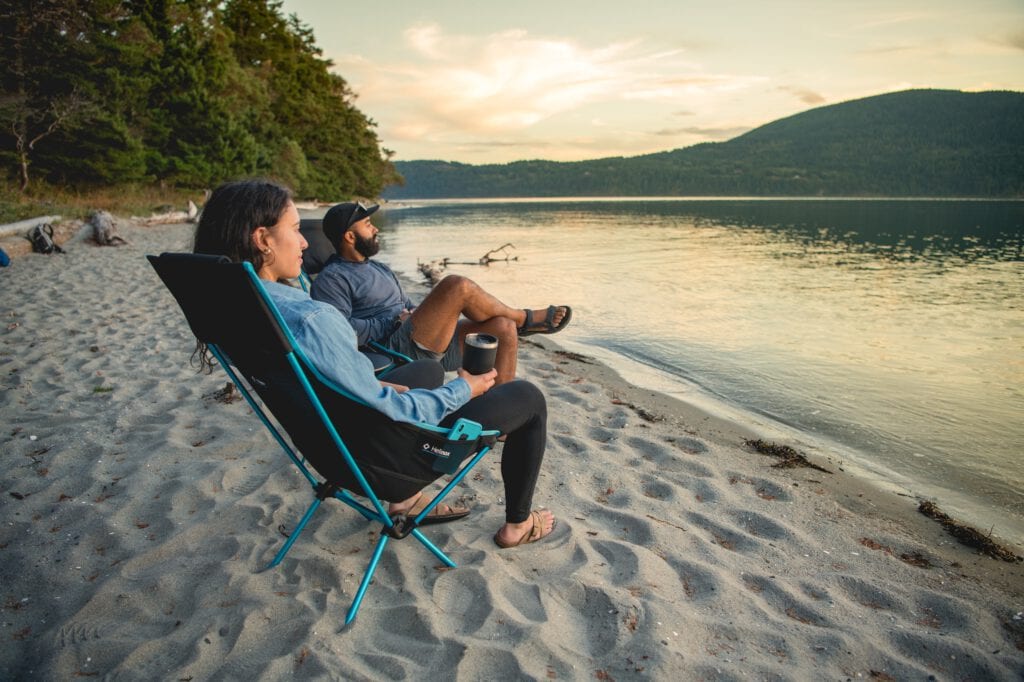 *DAC is a leading supplier of high-end aluminum tent poles and supplies all major quality manufacturers of lightweight tents for their outdoor and expedition products.
---