The Series 7™ chair is an icon of modern furniture history and was designed by Arne Jacobsen in 1955. Its unique shape is timeless and incredibly versatile, showing character without overwhelming the eye.
The chair is made of nine layers of moulded veneer to ensure strength, flexibility and durability despite its slender form. It is the most popular design within the Fritz Hansen chair collection.
PLAY NOW!
online contest
FRITZ HANSEN & Arne Jacobsen
The collaboration between Arne Jacobsen and Fritz Hansen dates back to 1934. But it was not until 1952 that the team achieved a breakthrough with the Ant™. It was succeeded in 1955 by the 7™ series, with which both Jacobsen and Fritz Hansen went down in furniture history.
The 3107
The 3107 has slender, sturdy tubular steel legs that complement the curved profile of the seat shell. The legs extend just beyond the edge of the seat, making it easy to arrange chairs in rows or stack them for storage. The frame/legs are discreetly mounted via circular disc under the seat, further enhancing the clean, minimal aesthetic of Jacobsen's design.
About FRITZ HANSEN
Fritz Hansen was founded in 1872 by an imaginative carpenter with the same name. Since then, Fritz Hansen has become a natural part of Danish and international design history. Today it is an exclusive and international design brand.
The history of Fritz Hansen is characterised by amazing craftsmanship, unique design and an inherent sense of premium quality. Leading architects and furniture designers from around the world have regularly contributed to the collection of beautifully shaped and functional furniture pieces that seamlessly complement each other through the use of innovative techniques and new materials. Arne Jacobsen, Poul Kjærholm, Jaime Hayon, Piero Lissoni, Kasper Salto and Cecilie Manz – the master class of designers is vast and the list of furniture pieces with classic and iconic fame correspondingly long.
Fritz Hansen's design philosophy reflects its history and inspires the creation of new, simple, sculptural and original pieces of furniture that are timeless and modern. Fritz Hansen's design is visionary and brings out the best in high-quality materials. Every detail is carefully considered, the process is extensive and the high quality is part of the look, which is unique and instantly recognisable. The overall style is international and exudes class. Each piece of furniture is high quality in its own way and has a strong identity as well as the ability to discreetly enhance any space. These furniture pieces are perfect for modern urbanites and international companies with a confident taste for elegance and understated luxury, and a desire to strengthen their identity and image. People who want to make a statement that is entirely their own.
About Arne Jacobsen (1902 – 1971)
Arne Jacobsen is considered one of Denmark's most internationally significant architects and designers of the 20th century. Starting from a romantic neoclassicism, Jacobsen's works are today among the most important contributions of modernism.
Jacobsen's creative process focused on his rigorous attention to detail. He brought his visions to life for patrons and builders with meticulous, hand-painted watercolours. In each year, Jacobsen managed to design what others would have liked to produce in five years.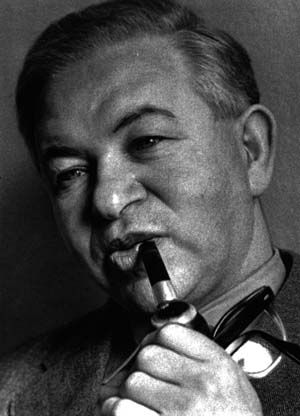 In contrast to his architectural works, many of his design projects were strongly oriented towards organic forms. From this, Jacobsen developed objects reminiscent of the formal language of abstract art, which were characterised by a concise and clear shape. Jacobsen's closeness to nature may have played a role in the background of this different emphasis in the design field: Jacobsen was a passionate botanist. Several of his seating pieces, which were created from 1950 onwards, became popular. These bear names such as Ant™, Egg™, Swan™, Drop™ or 7™. The latter is the best-selling chair of all time. His seating furniture was all developed together with the Fritz Hansen company, which still produces it today.
Arne Jacobsen, Danish architect and designer
About INSIDE Einrichtungen
For customers looking for an individual, design-oriented and timeless furnishing solution, INSIDE is the furnishing studio of choice. INSIDE offers expert advice that caters to your personal needs and requirements, and custom-made products that are completely adapted to your taste and lifestyle. Far away from mass-produced goods and hustle and bustle, the trained interior consultants at INSIDE offer you a pleasant atmosphere and the expertise to accompany you from the sketch to the realisation of your individualised dream home.
---
In cooperation with: