FAUNA audio glasses open up a whole new dimension. Listen to your surroundings as you always have and consume additional acoustic content.
No matter where, no matter when. Simply connect to your smartphone via Bluetooth® and start the soundtrack to your life.
PLAY NOW!
facebook contest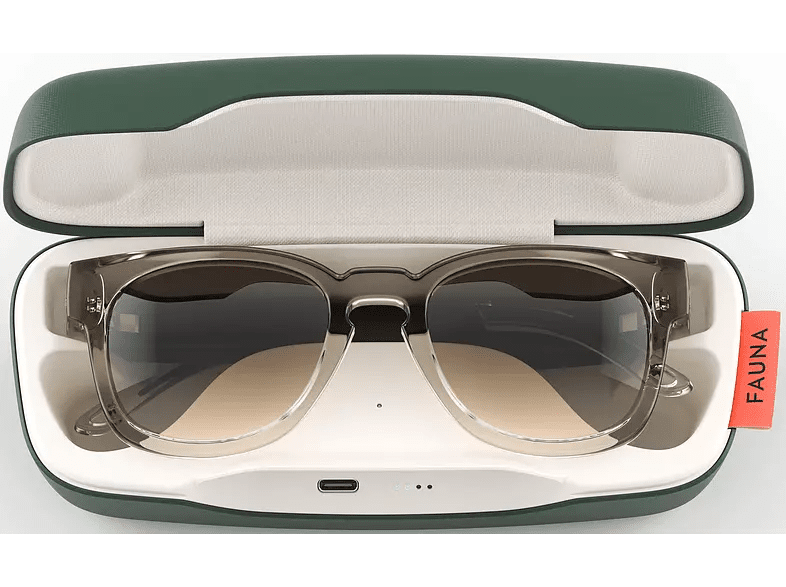 Sunglasses with added functionality: Spiro Transparent Brown is a revolutionary wearable with a sleek design and powerful micro-speakers. Spiro protects your eyes from UVA and UVB rays while you enjoy your music and make phone calls.
Listen to music
Enjoy crystal-clear, vivid sound up to 4 hours continuously.
Hands and ears-free phone calls
Enjoy your phone calls and record voice messages with your Fauna glasses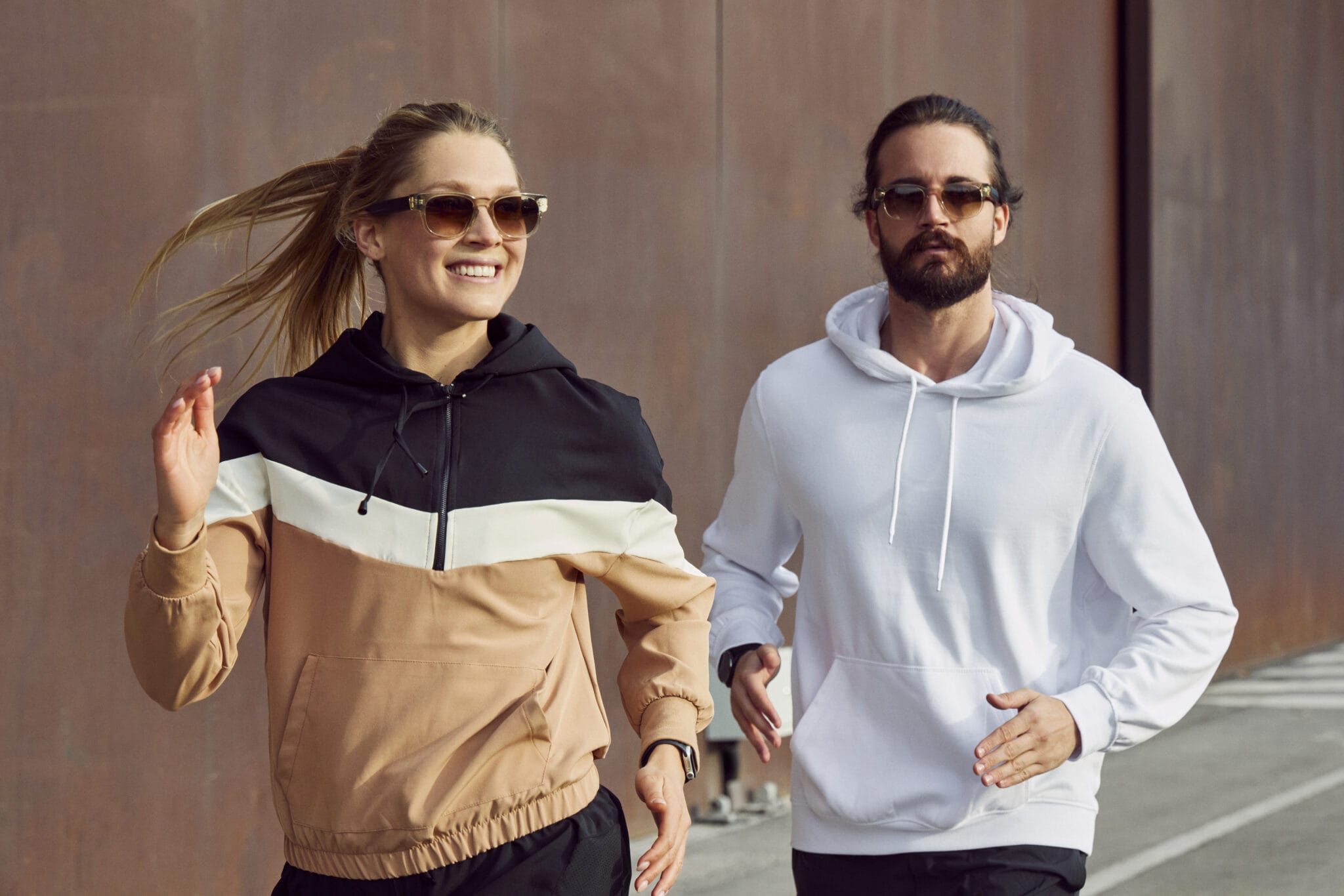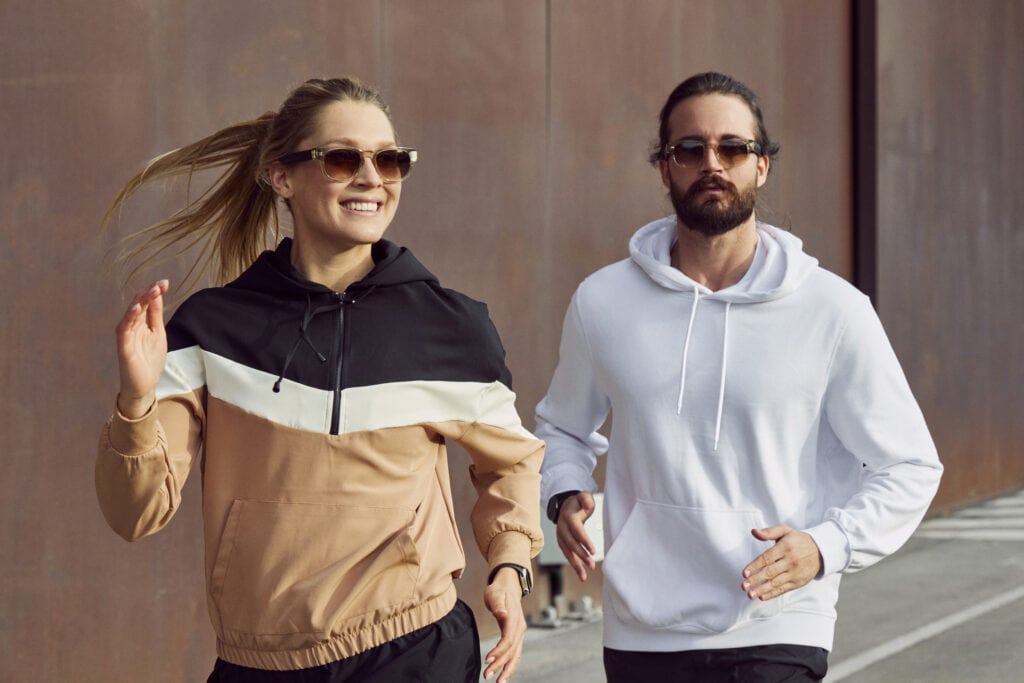 Bluetooth® 5.0
The safest and most energy-saving Bluetooth® technology yet with up to 10 metres range.
Water resistant
Fauna is resistant to water droplets – so go singing in the rain with it or take it for a run.
Touch control
Intuitive and comfortable touch control via touchpads on the sides of each temple.
Interchangeable glasses
Take your Fauna to any optician to change the lenses to your prescription lenses.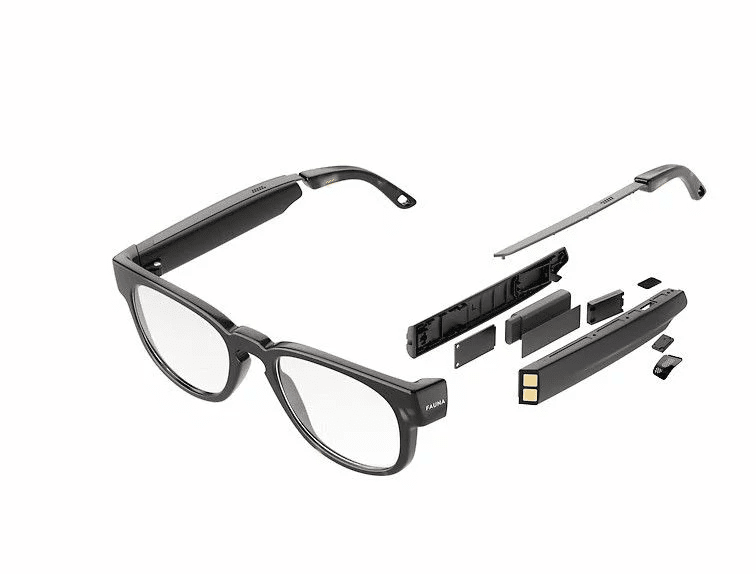 Equipped with two microphones and two USound micro-speakers
With Zeiss DuraVision© BlueProtect lenses
Lenses can be replaced by optician
Water and dust resistant (IP52)
Charging case, USB-C cable and cleaning cloth included
FAUNA Audio Glasses
Fauna are designer glasses with open ear sound technology inside. They provide you with additional acoustic content to support you in the most pleasant way possible in your day-to-day life. High-quality acetate, blue light filters and sun protection lenses mean they are extremely comfortable to wear. Top-notch USound MEMS speaker technology makes the design discrete and the user interface easy to use. Whether you are walking, riding a bike, or driving a car, you can listen to audio safely while doing so. The design of Fauna enables you to listen to music, podcasts, or audiobooks while remaining conscious of what's going on around you and staying connected to others.
---
In cooperation with: