Thala Beach, a nature reserve located on a private headland between Cairns and Port Douglas, provided the perfect backdrop for the launch of EMU Australia's Fall/Winter 2023 collection.
The Ever Natural Story of EMU Australia
In its pursuit of sustainable consumerism, the premium Australian footwear brand is primarily concerned with crafting durable, high-quality products from sustainable materials. The issue of sustainability has played a significant role at EMU Australia since the beginning. Thus, the brand philosophy is composed of four pillars and is defined by its own Ever Natural Brand Story:
NATURAL (natural) – materials, origin and culture are of natural origin.
INNOVATIVE – materials and manufacturing are constantly evolving
COMFORTABLE (comfortable) – competitive advantage and firm conviction: shoes with function and comfort
ENDURING (durable) – high-quality and timelessly fashionable products beyond fast fashion
By manufacturing durable, quality products, EMU Australia offers its customers the opportunity to make a sustainable choice when buying shoes and to break the fast fashion spiral!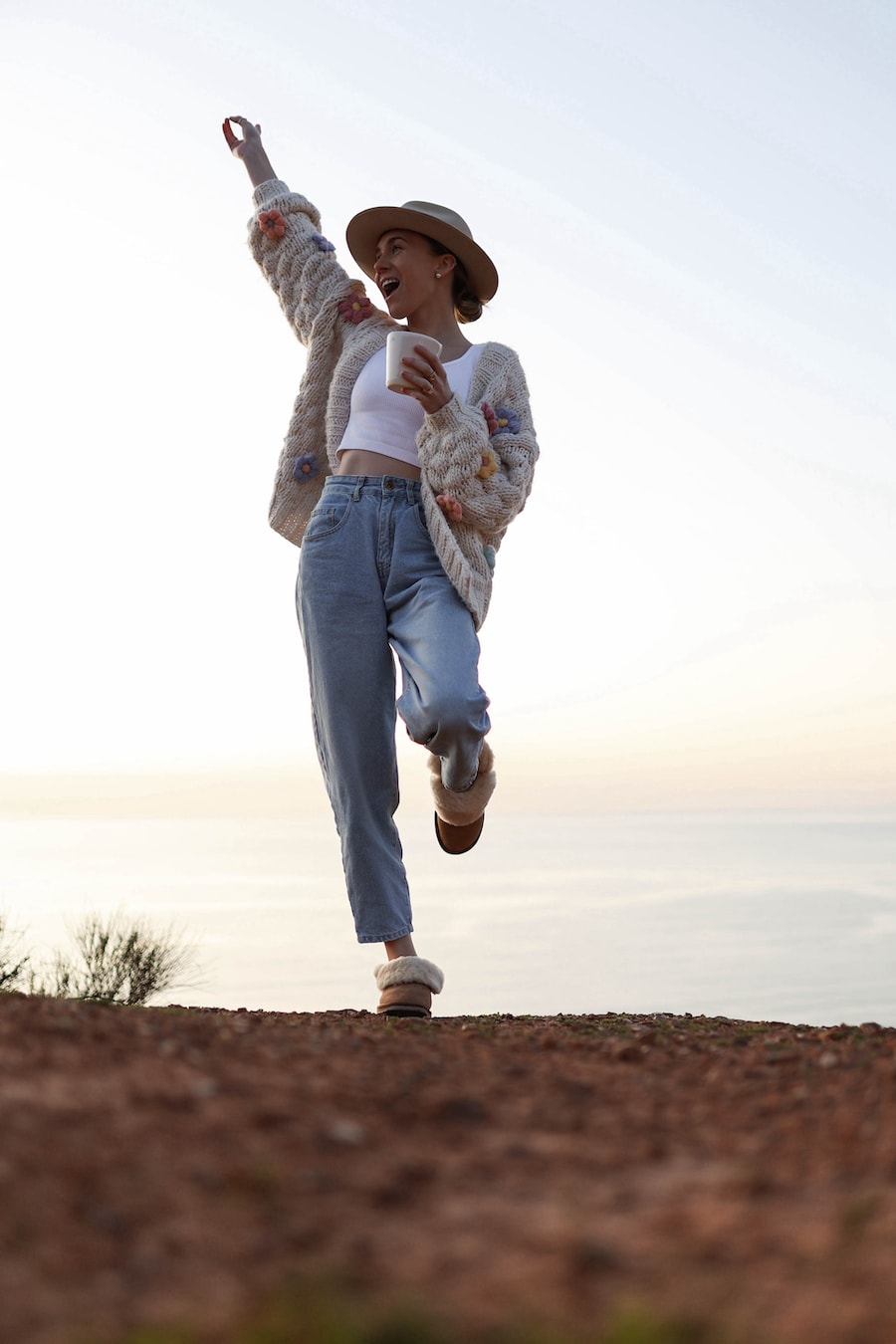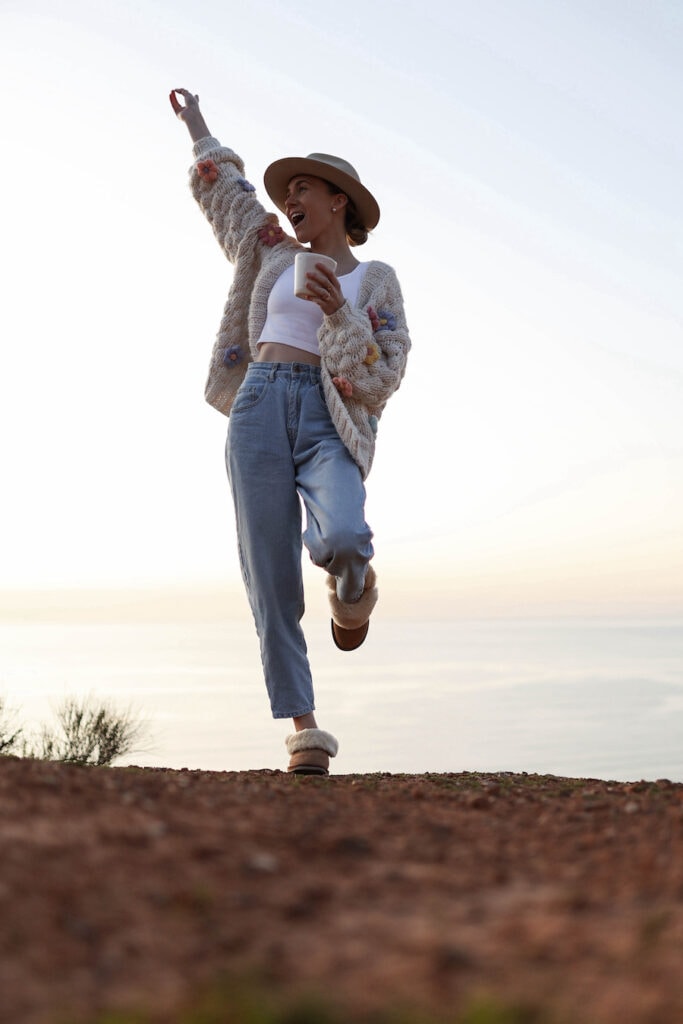 Starting with the choice of materials, EMU Australia uses only the finest natural textiles of Australian origin, including merino wool, leather and lambskin of the highest quality. These are known worldwide for their exceptional properties – cozy soft, durable, incredibly versatile – as well as for their functional benefits. In addition, the materials are renewable and 100% naturally biodegradable. The only right choice for those who care about the well-being of our planet.
The wool used by EMU Australia has carried the Woolmark seal of approval for more than a decade, which guarantees the premium quality and authenticity of the popular brand.
The premium footwear brand invests heavily in innovation and strives to constantly develop natural materials and manufacturing processes. Thus, EMU Australia was the first brand to launch water-repellent boots made of Australian lambskin, as well as waterproof boots lined with Australian lambskin that keep you warm down to -30 °C. The unique Waterproof technology is now an integral part for much of the collections.
Innovation and growth based on the Australian Made collection
The HW23 Platinum line is the most exciting and largest Australian Made collection to date and includes both women's and men's styles!
An important part of EMU Australia's DNA and Ever Natural story is the production of the iconic Platinum line, consisting of the Australian Made Boots and Slippers. The Platinum models are still handmade in the production facility in Geelong, Australia, passing through more than 15 pairs of nimble hands that process the lambskin into the finest and most sustainable boots or slippers.
In addition to using natural Australian lambskin, EMU Australia is consistently working towards an even more innovative and sustainable production process. This includes the eco-friendly eco-tanning process, which contributes to the 30 percent reduction in water consumption.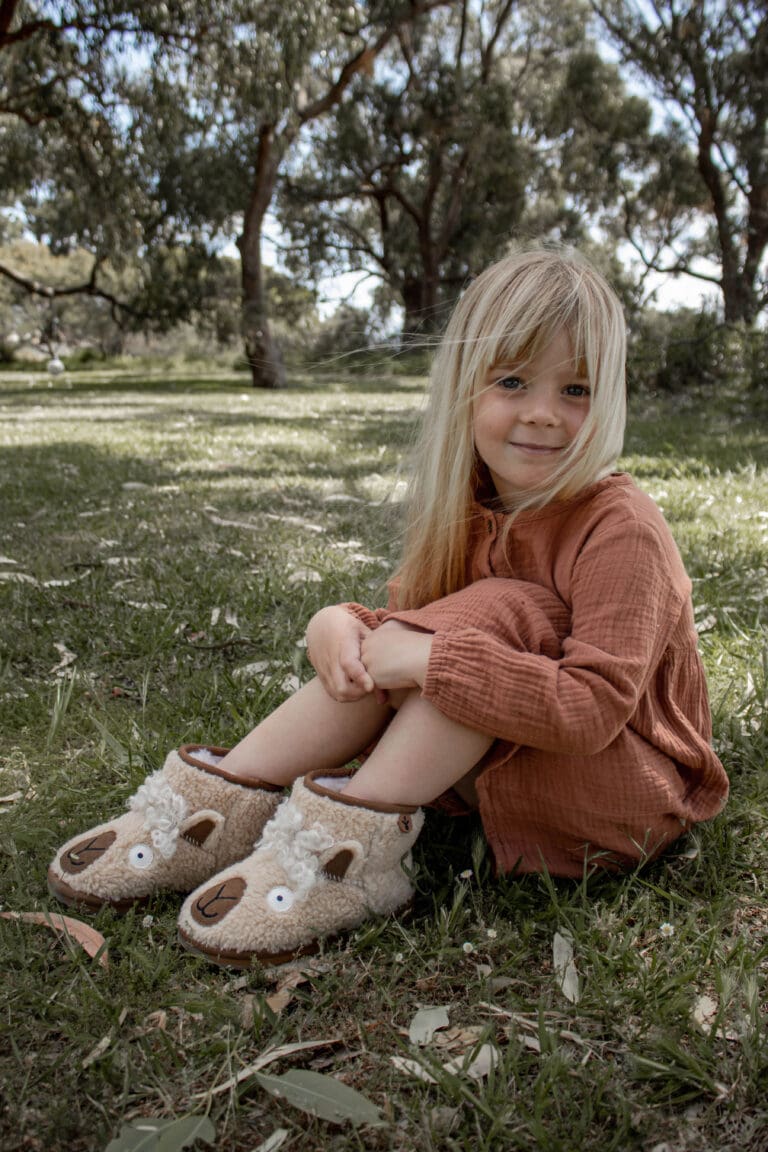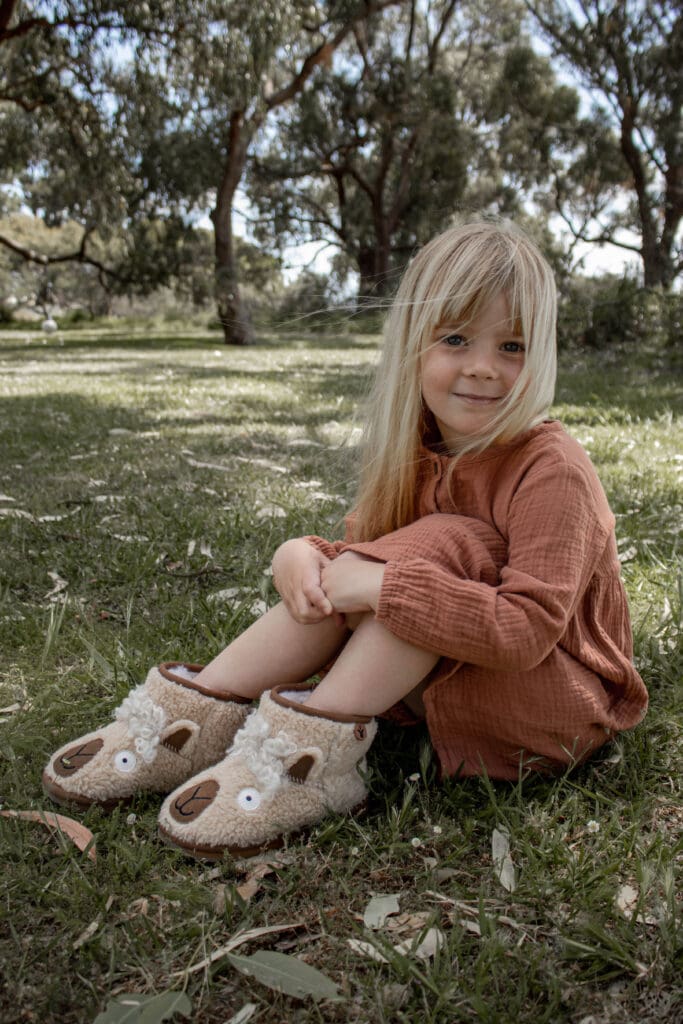 Australian Made products pursue the goal of being as durable as possible, calling for less and less frequent consumption. Care kits and removable and replaceable insoles also extend the life of the shoes.
In addition, EMU Australia has expanded its in-house factory in Australia, hired more employees and invested in new machinery to put more emphasis on the production of sustainable footwear and counteract fast fashion trends.
The Platinum line is not only more environmentally friendly, but with the models Platinum Outback Scuff and Platinum Slim Stinger Mini, celebrated by influencers on TikTok and Instagram and popular with celebrities, also quite hip!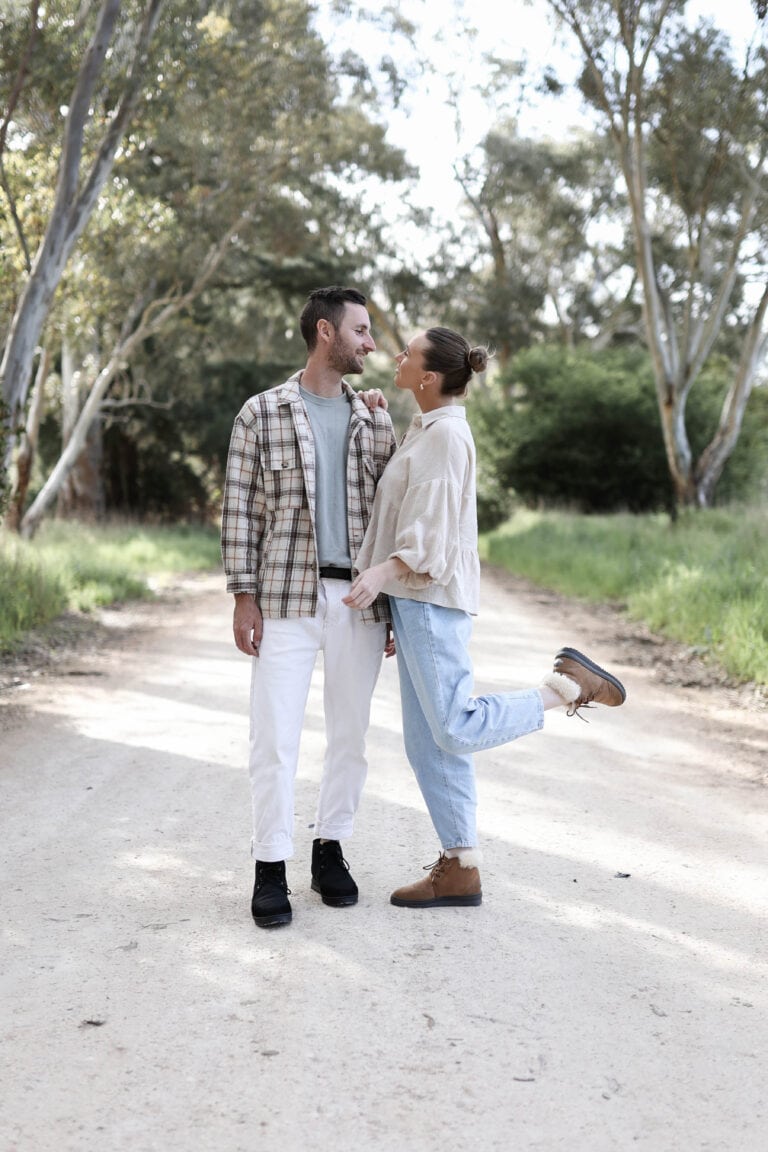 Fashion meets function
Australian lambskin and merino wool are extremely versatile materials from nature. Add a waterproof inner and outer layer and you have a whole new level of freedom and function.
The Explorer line offers sophisticated options for braving the weather in the city and in the great outdoors. In addition, this season introduces a new fashionable mid heel height combined with trendy material.
The All-Weather line can withstand the harshest weather conditions and has been independently thermal tested. With upcoming Fall/Winter, a new ultra-light sole unit is introduced that makes no compromises on durability and functionality, providing an exciting update to the classic models.
Coconut is the trend color of the season, with special attention paid to the Sharky line.
So much new!
Another exciting, innovative update brings us this season the classic Wallaby Mini Teens, Wallaby Lo Teens, as well as the Wallaby Lo and Wallaby Mini, all of which are now available as water-resistant models, making them more durable and long-lasting in terms of quality and style!
After the successful launch of the Adventurer line last winter, it has now been expanded with new sneakers that give classic models a sporty touch.
Inspired by the après-ski look, the waterproof children's shoes have all the technical features needed for outdoor and snow adventures without looking clunky! The eye-catching profile provides stability and grip.
The extremely soft and cuddly Nest line for children is suitable for cozy hours at home. With the onset of fall, little ones will be wearing their beloved slippers made of double-layered lambskin day in and day out.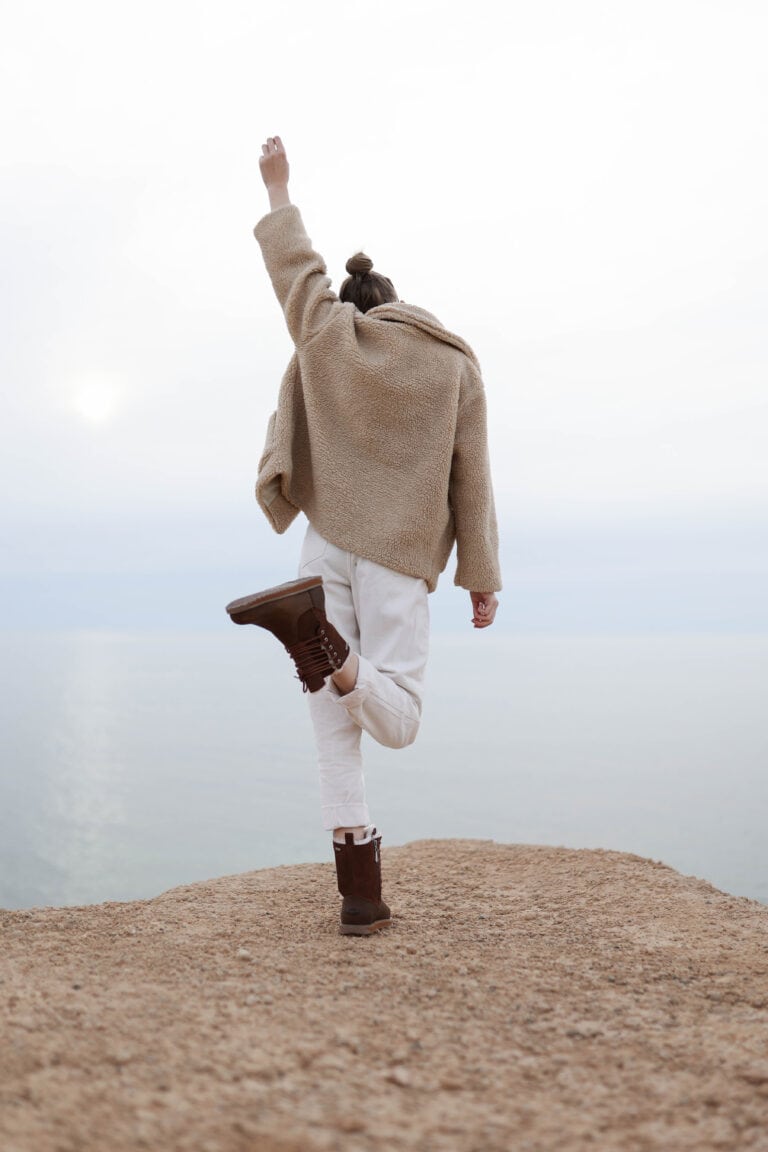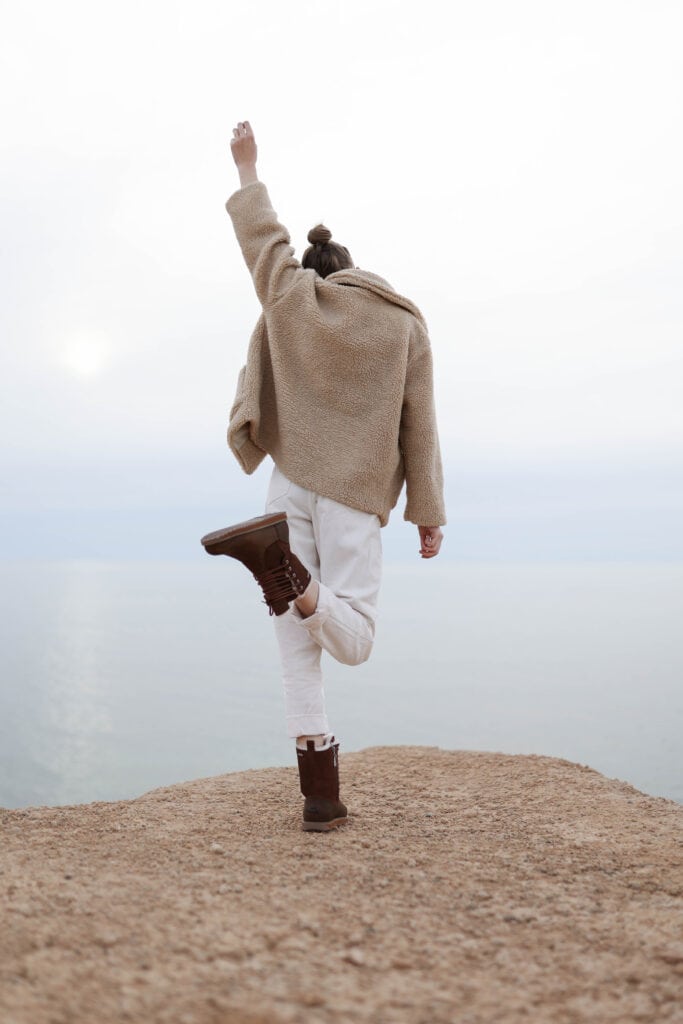 About EMU Australia
EMU Australia is a distinctive cult brand headquartered in Geelong, Australia – just minutes from the Great Ocean Road.
The premium Australian footwear brand offers comfort 365 days a year and enjoys international popularity thanks to its innovative products made from natural materials.
EMU Australia is sold in 70 countries worldwide and is carried by renowned retailers such as Freepeople, Anthropologie, Aritzia, Brown Thomas, Urban Outfitters, La Rinascente, Barney New York, Tretter, Merci, Hudson's Bay, David Jones as well as in many premium boutiques.
For more information, www.emuaustralia.com