Fresh from the On lab comes the weirdest creation among running shoes so far. The Swiss sports brand recently presented the Cloudmonster, a model with more CloudTec® and more cushioning than ever before, for a monster-like run.
On shoes have always felt different, but this is another level. Thanks to the biggest Cloud elements ever, moving in the Cloudmonster is like running on clouds – at full volume. Super-smooth landings and maximum push-off create a feeling no runner can resist. The impressive CloudTec® sole with On's patented technology is combined with a super-sprung Speedboard® – a plate used in all On models – and an unprecedented rocker shape.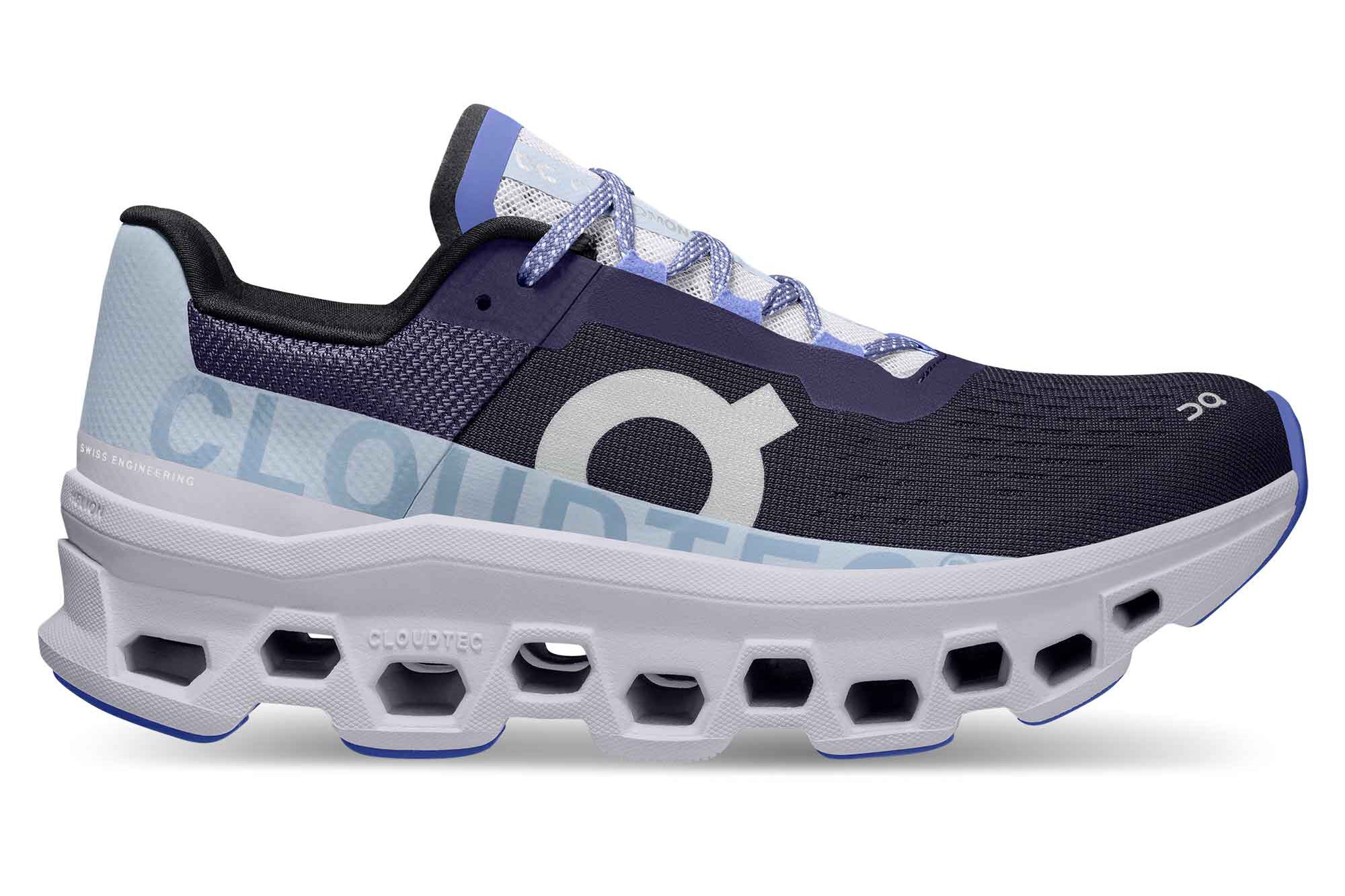 Category: Performance
Use: Road runs, long runs, daily running
The unique construction brings high energy return for endless fun during long runs. This is made possible by the use of lightweight, durable and temperature-resistant HelionTM Superfoam, which provides excellent cushioning. But for all the monster fun, the running shoe is very serious when it comes to performance.
Whether light or long runs – extreme CloudTec® provides maximum cushioning and monster push-off.
The Cloudmonster is a maximalist shoe: on landing, the Cloud elements are compressed to absorb the impact, while the Speedboard® is charged with energy to release it back into propulsion. In the process, your legs stay fresh so the next morning can be another day of training.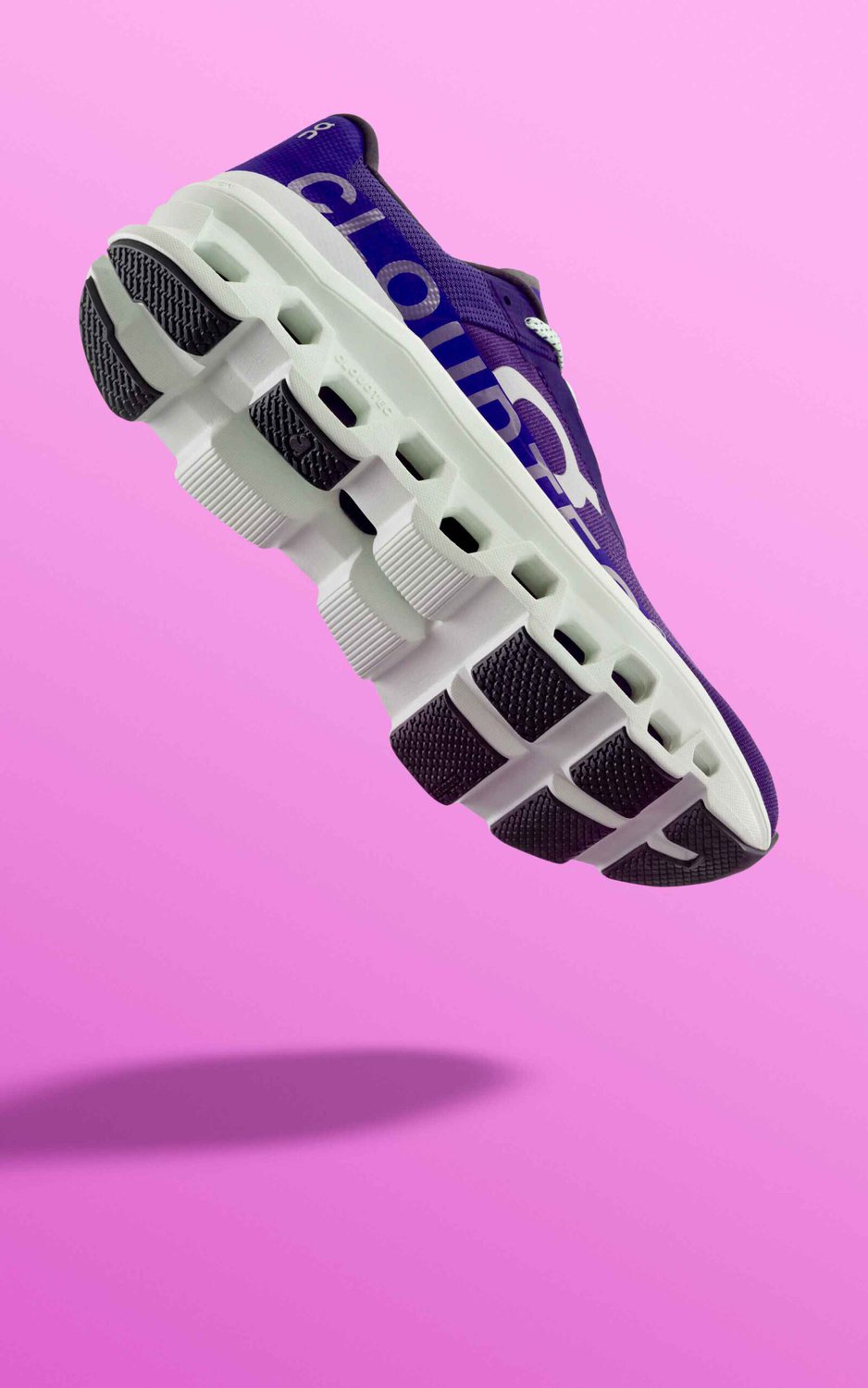 Running on clouds
his running feeling has never existed before, thanks to super soft landings and maximum cushioning: the greatest Clouds ever.
Explosive feeling
More CloudTec® than ever meets a super-sprung Speedboard® and a unique forefoot rocker. Lightweight, durable and temperature resistant Helion™ Superfoam with energy recovery combines playful lightness with uncompromising cushioning.
Comfort
The Cloudmonster makes you want to run as soon as you put it on. Recycled material in the soft sockliner and upper provides superior comfort.
Recycled material: 80% of the polyester used, 35% of the entire shoe
Weight: 275g (EU M 42), 230g (EU W 38)
Sizes: Men's EU 40-49, Women's EU 36-43
Cushioning: 6mm
Price: € 169.95 | CHF 230
Awarded with an ISPO Award.
It is the perfect shoe for light everyday running where the mood just calls for a little movement and air, or for the longer Sunday run as well as recovery runs. This running shoe also makes you feel good about sustainability: over 30% of the entire shoe is made from recycled materials.
Yes, it's quirky.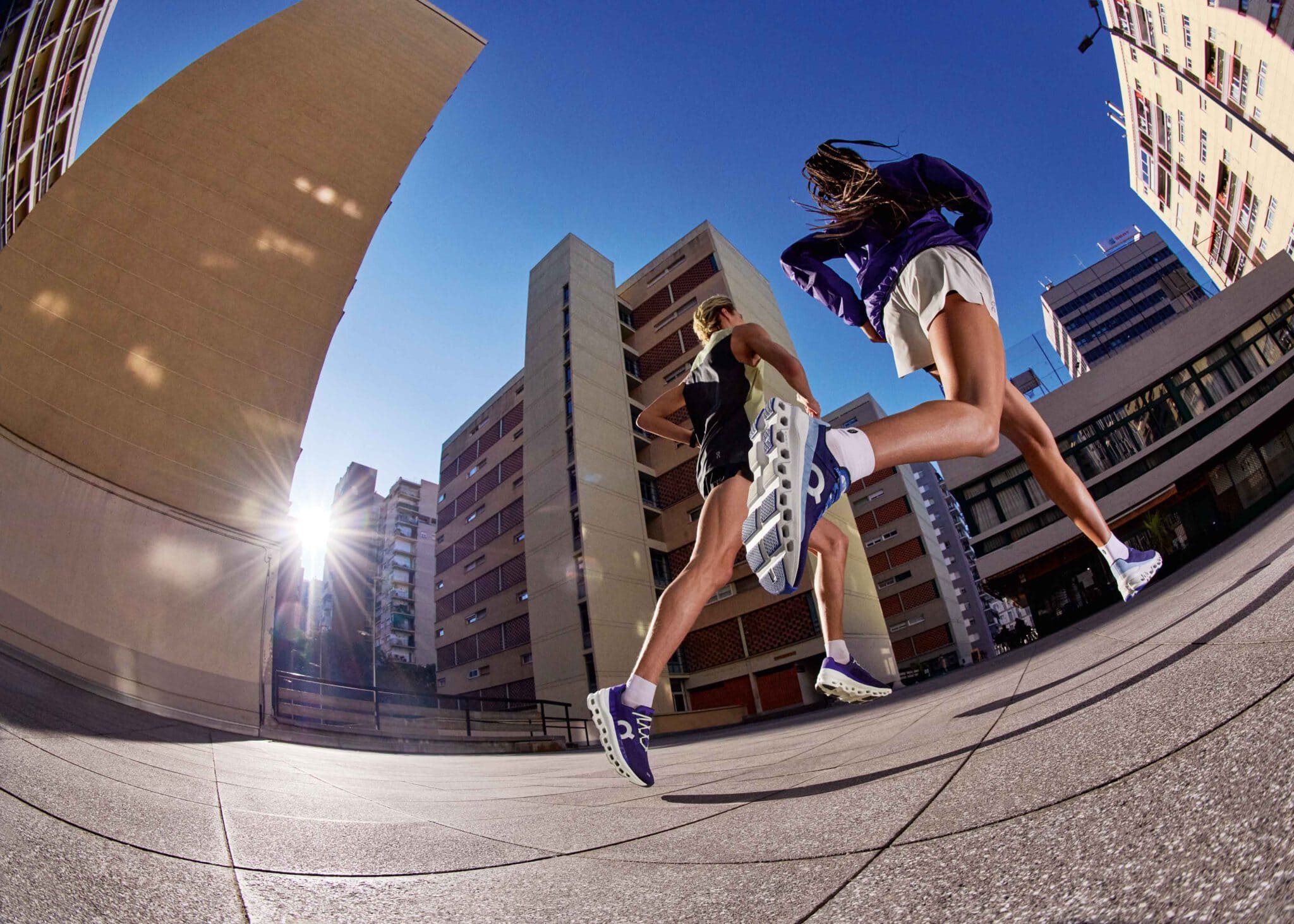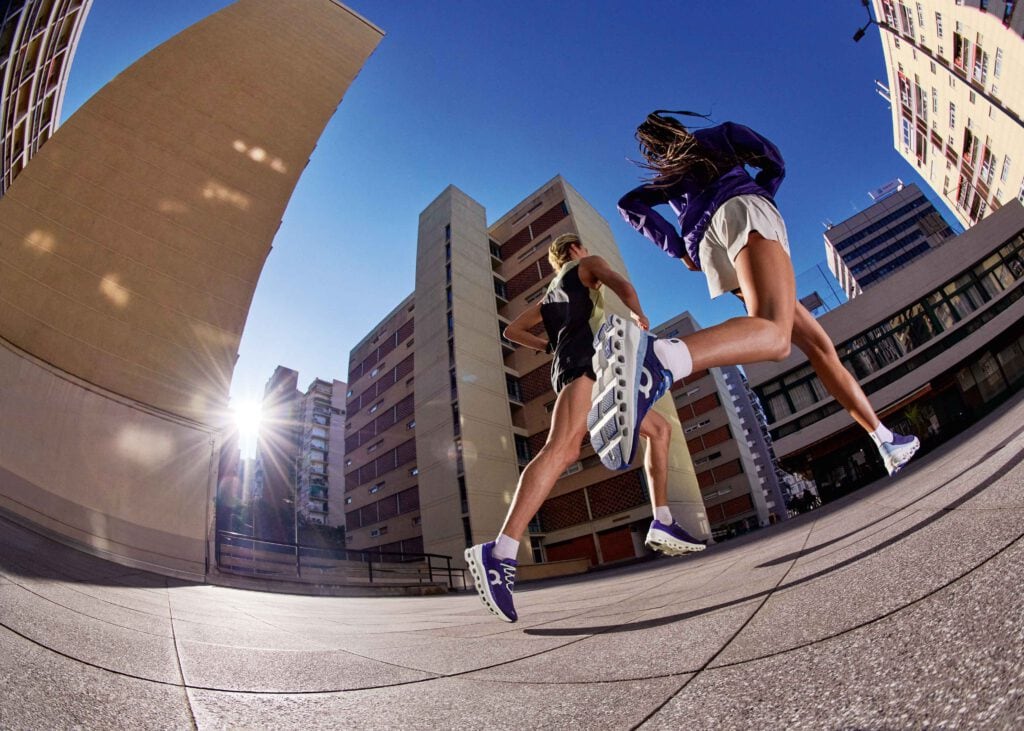 Photos: On
---
About On
Since its birth in the Swiss Alps, On has pursued a clear goal: revolutionising the running experience for all. Twelve years after launch, the premium On brand continues to make a splash in the industry with innovation in running shoes, apparel and accessories for high-performance sports, outdoor and active living. On's award-winning CloudTec® technology, thoughtful design and the sports brand's rapid advances in sustainability have attracted a rapidly growing global fan base. On inspires people to discover and follow big dreams. On is present in more than 60 countries worldwide and has a digital community at www.on-running.com.