Streetwear meets Chic – The sustainable handmade pieces of the Austrian label "DeLin" present the hidden diversity of linen and combine elegance with casual street style.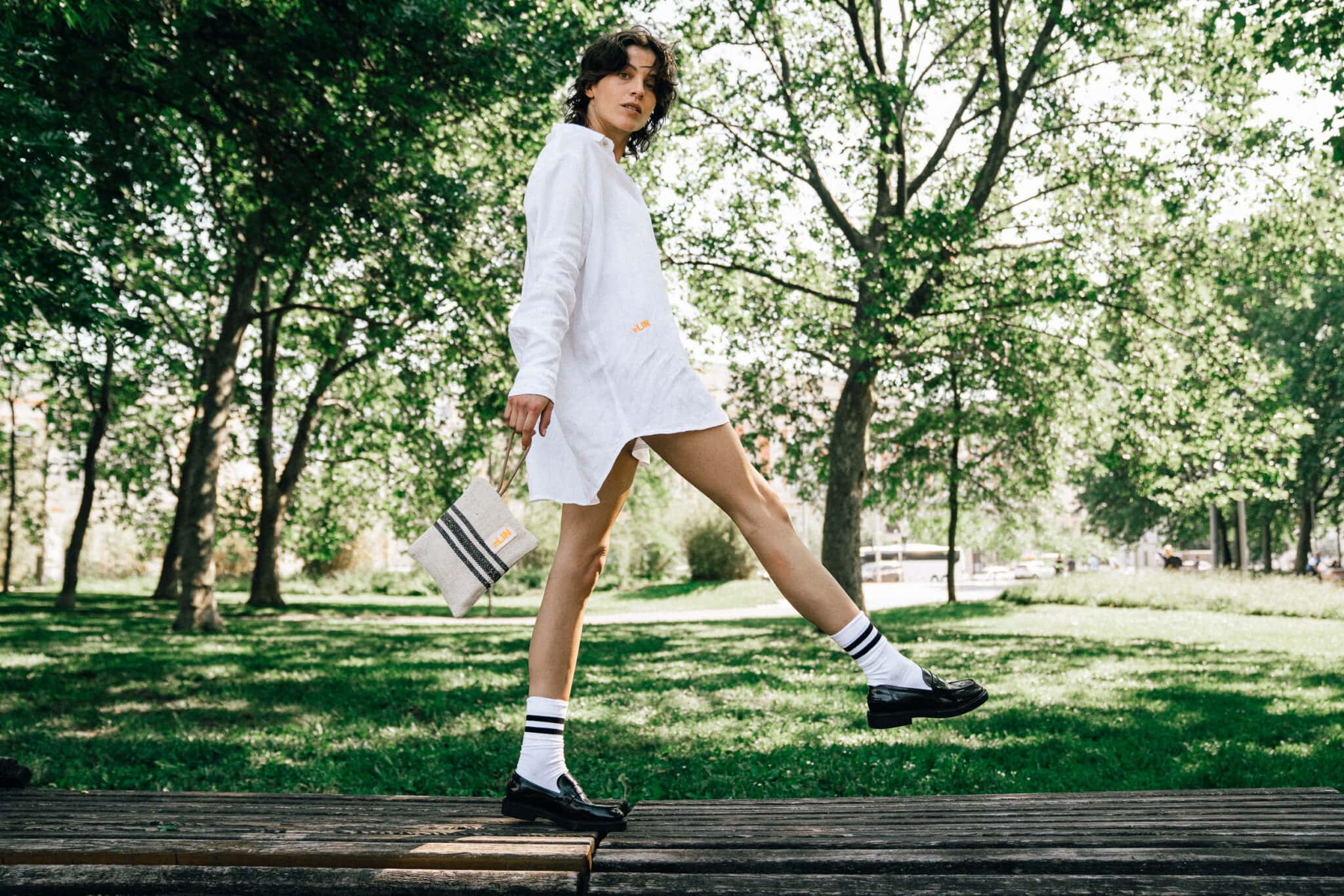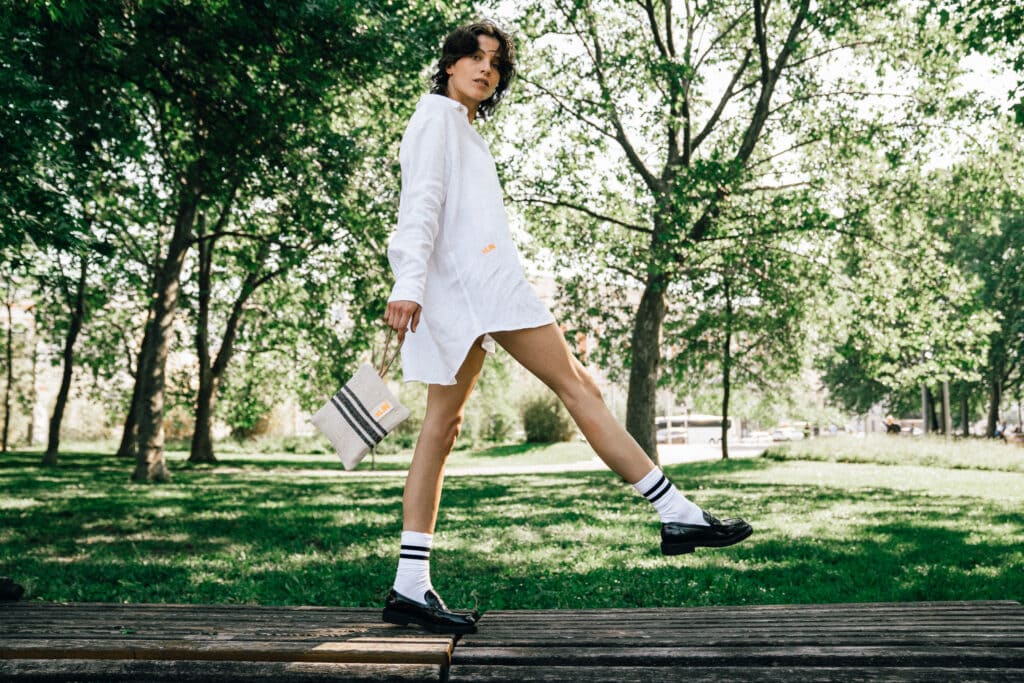 DELIN FOR THE WIN.
The company was founded in Lower Austria by designer Julia Deiger. The first collection of the label presented the highlights from DeLin's continuous core pieces: "Your shirt", a unisex shirt made of linen, "Das kleine Weisse", a dress with long sleeves, which is perfect for the transitional season, and unique bags made from antique linen.
The collection is inspired by the special characteristics of the material "linen", its typical garments and the street style of skateboarding and snowboarding. Translated from French, DeLin means "of linen" – the material that runs through all the collections of the Austrian brand.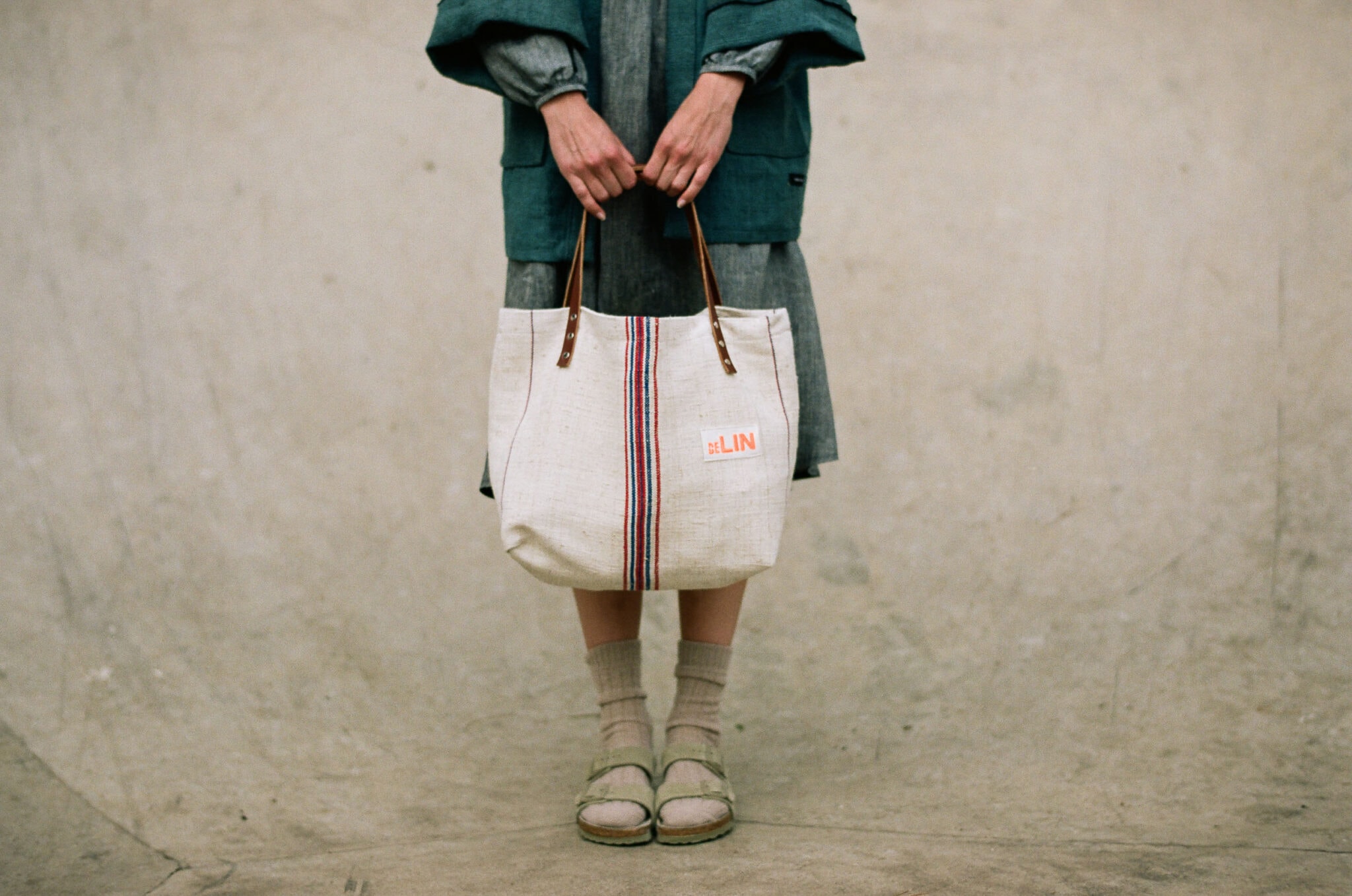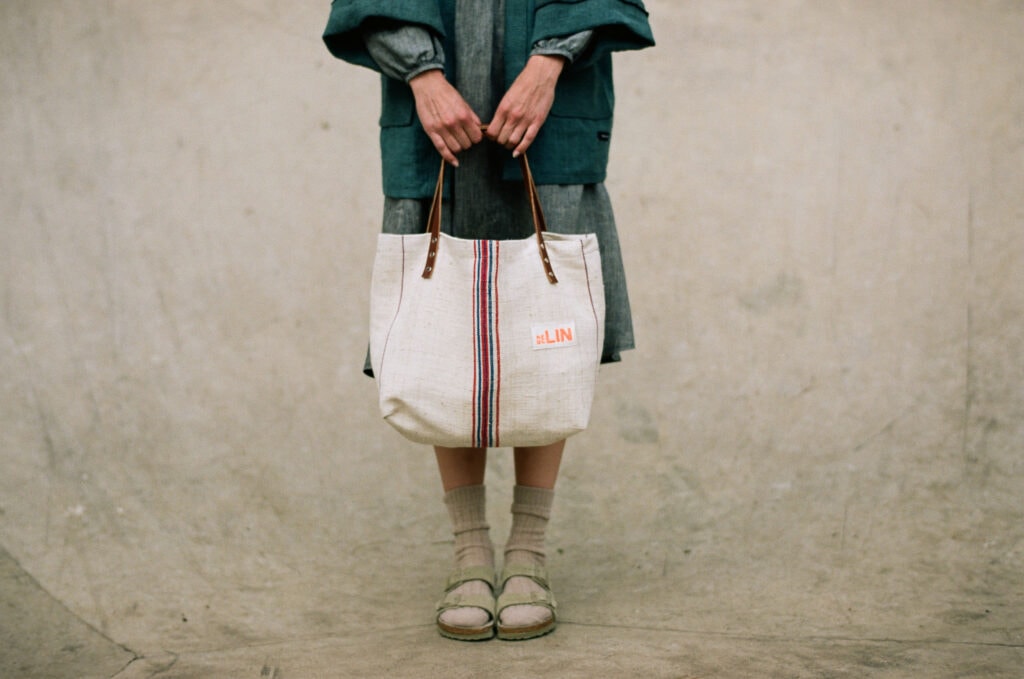 HANDMADE IN AUSTRIA.
All linen pieces by the brand come from Austrian productions. From the material, which is mainly produced with the linen manufacturer Vieböck from Upper Austria and created at Handwerk Wien, among others, to the embroidery – everything is made in and from Austria. Many pieces in the collection are unique, as the designer works with unique antique linen sourced from antique dealers in the area.
For new fabrics and accessories, DeLin uses GOTS certified materials as much as possible. For spring 2023, the brand will present new pieces in a linen and virgin wool mix from Vieböck, designed in the DeLin look.
About DeLin
As an Austrian start-up, 2023 DeLin shows the versatility of linen. Julia Deiger, founder and owner of Deiger Studios, designs the unique pieces with linen from Austria. from Austria. 100 percent handmade, the pieces focus on a stylistic combination of combination of street style and elegance. The range is as versatile as the material itself: From dresses and shirts to accessories and handbags – the start-up shows what linen can do.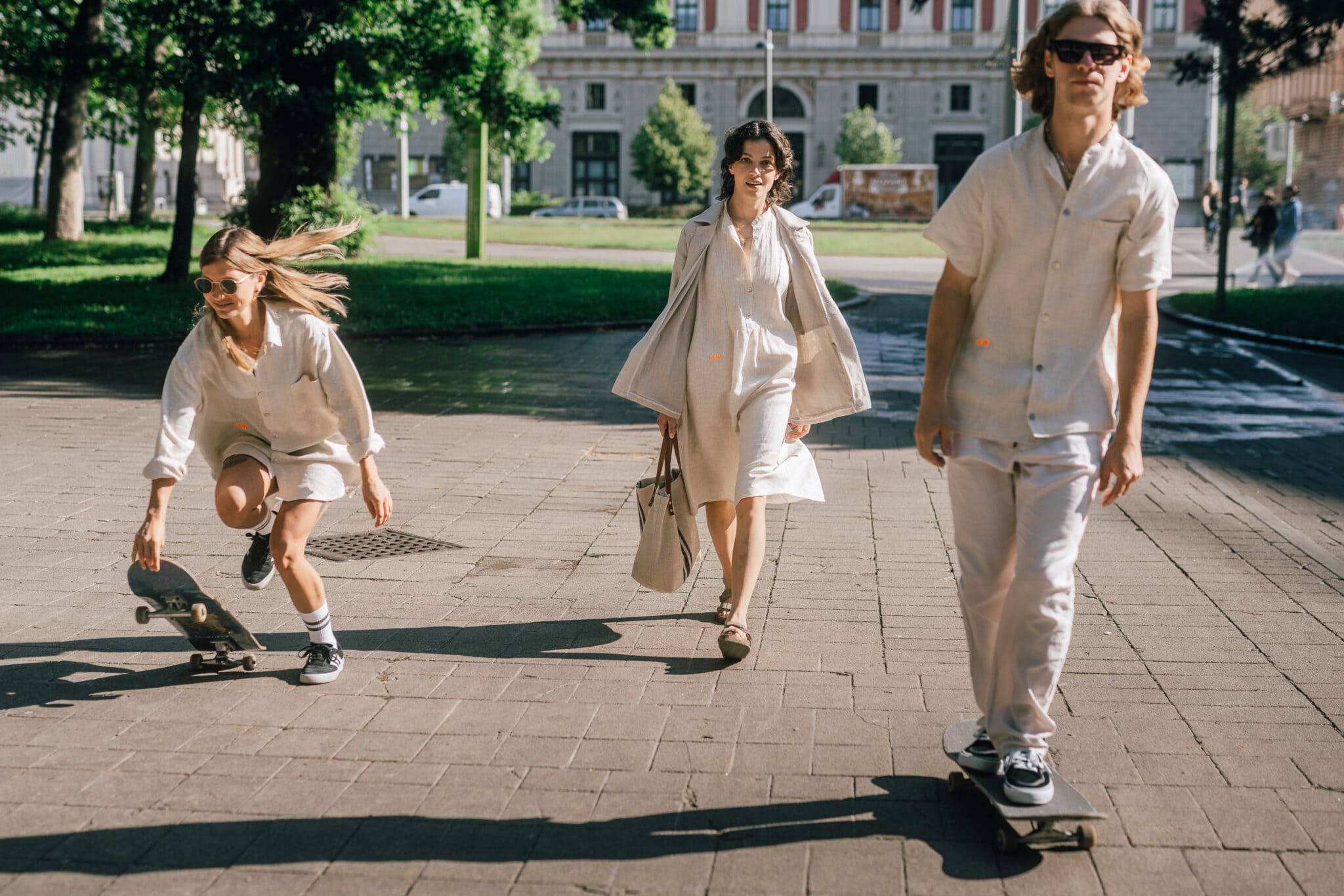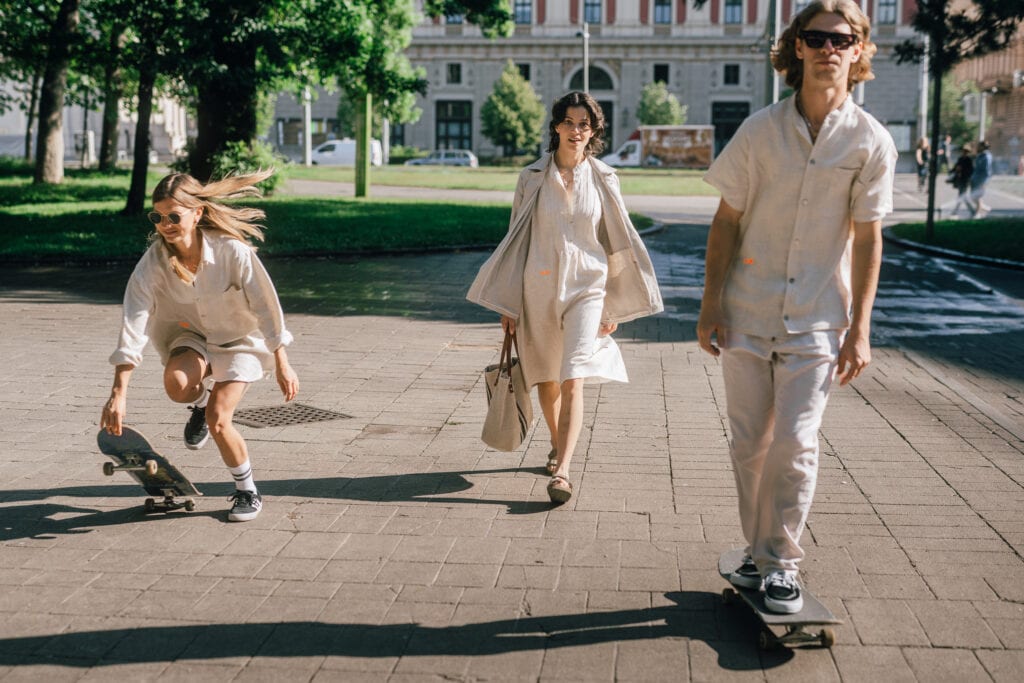 The collection is available in the DeLin online shop at www.delin.at.
Photocredits: Philipp Reiterer, Ivan Bandic