Born of the collaboration between Unopiù and Italian architect and interior designer Michele Bönan, C'est la vie is a re-fined, joyful and comfortable collection for those who love to recall with elegance the life in the sea, its natural rhythm and its deep blue colour which reconciles us with our dreams.
The furnishings, classic-inspired and sophisticated, feature an unreleased material for the outdoor furniture world, the glossy mahogany, a precious kind of wood and resistant at the same time, recalling the finishes of some old-times ships.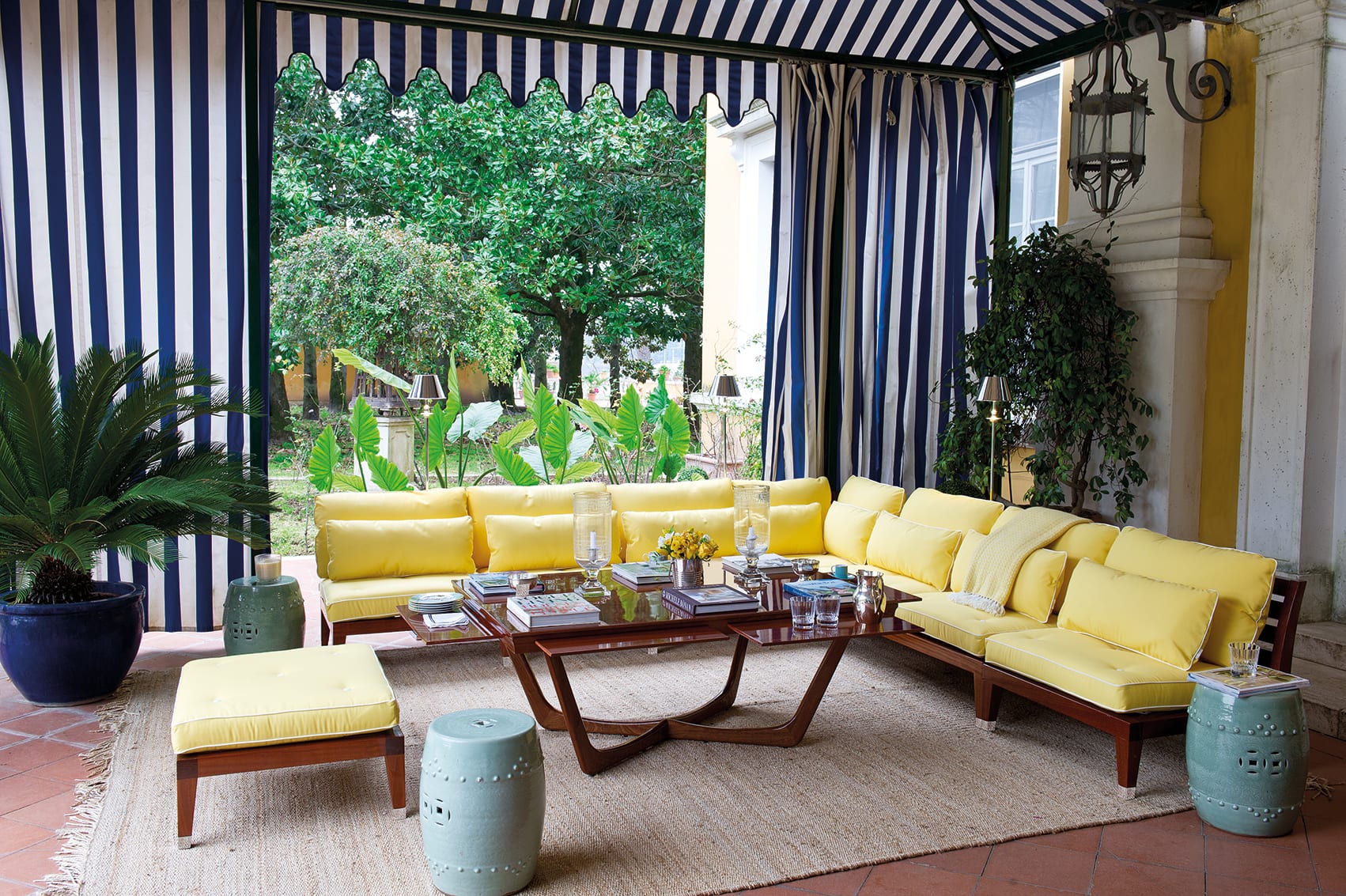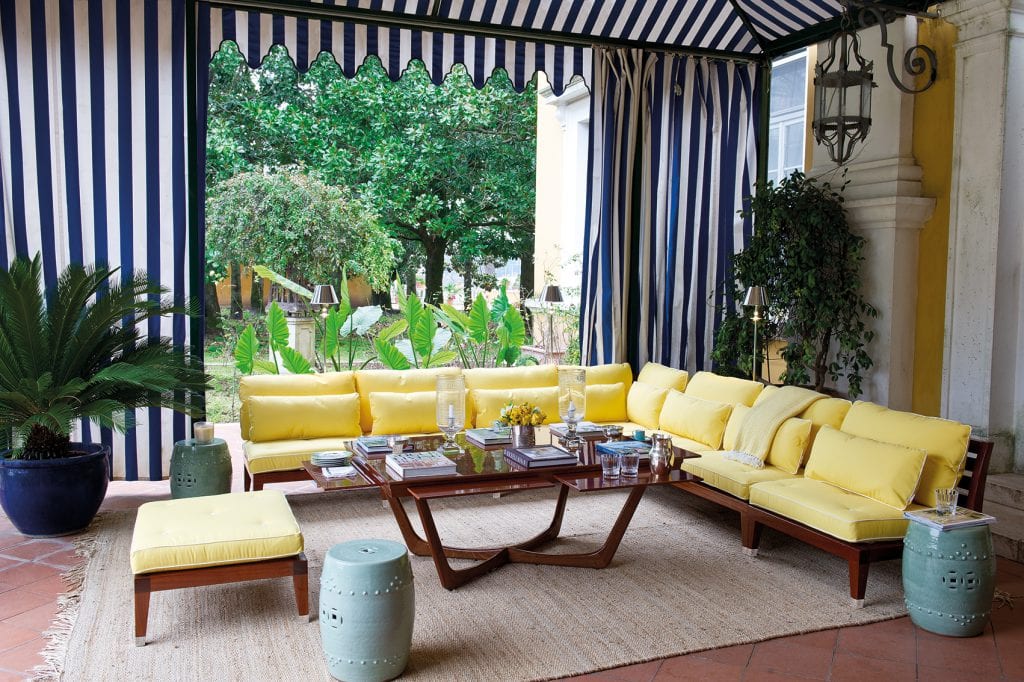 Conceived for nautical environments, luxurious swimming pools and spas or re-fined homes, with a strong appeal and well-finished – shiny stainless steel feet decorate each piece of the collection – C'est la vie has an elegant and harmonious design, wide and very comfy seats which give the utmost comfort.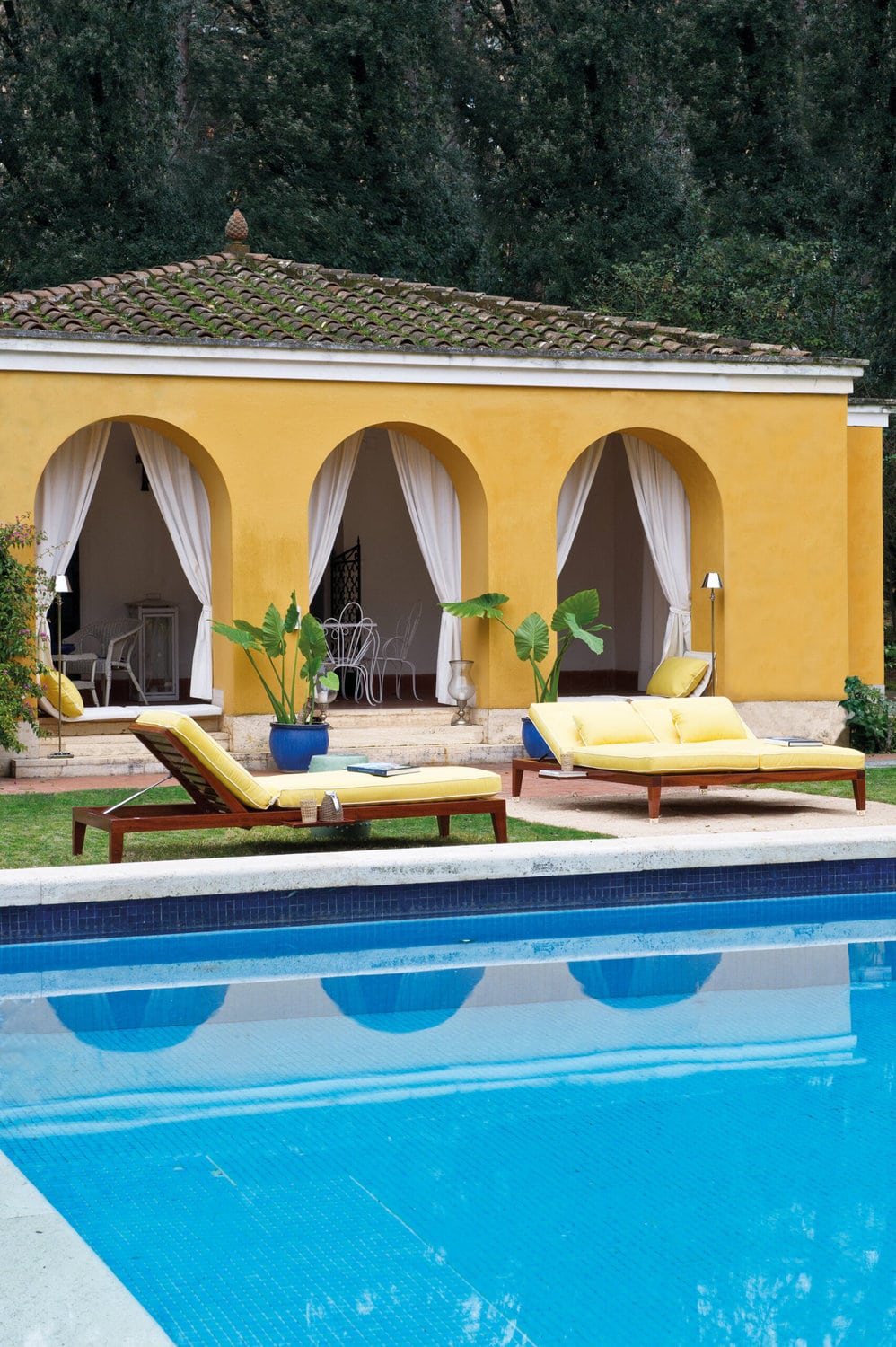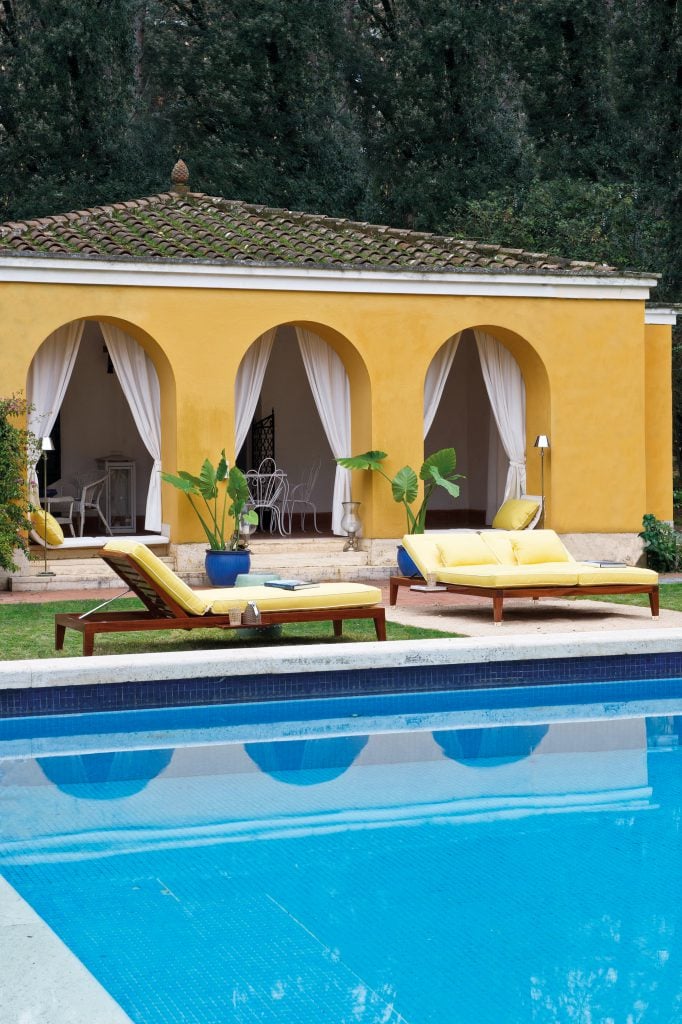 Indoor & outdoor
C'est la vie, thanks to its striking features and its timeless style, gets rid of any dis-tinction between indoor and outdoor furniture. The collection range consists of a series of modular seating, even angular elements or sofas, including a three-seater 240 cm wide.
This collection has a timeless elegant refined style with ample extremely comfortable seats, forever guaranteeing maximum comfort.
The range collection also features a series of single, double and lounge sun loungers with elegant extractable side table tops and adjustable backs, thanks to manual blocking stainless steel gas pistons offering any height you might wish.
To complete the collection, a truly refined smoking table with various extractable table tops transforms a relaxing lounge zone into a perfect dining area.
I asked to call the collection "C'est la vie" because this is a French expression that is universally synonymous with joie de vivre, whose meaning is always positive. This inspiration came from an international image that ranges from the American High Society of Martha's Vineyard, low profile icon of style and elegance, to the timeless class of the Côte d'Azur.

Michele Bönan
"This collection comes from a personal need: to find outdoor furniture that could be used through my own vision of consistency and harmony. An Italian brand like Unopiù allowed me a Made in Italy production, where I had direct control of the quality and realization. The key word for this collection is flexibility. I did not want to simply create outdoor furniture: C'est la vie stands out from other lines for the ease with which it can also be used indoors. However, the choice of glossy mahogany, generally typical of elegant English furnishings, is an ideal essence for outdoor environments. This is a flexible line: the lounge setting is made up of modules that can create infinite combina-tions and every item is designed to be enjoyed at any time of the day." Michele Bönan
---