Surprising, authentic, with its finger on the pulse – in the Linz boutique BLUMA, artistic ambience and stylish design meet fashionable zeitgeist. In harmony with the constantly changing aesthetics of the boutique – coordinated with the respective collections – Karin Hofecker and her daughter Mila create a unique shopping experience that conveys an inspiring attitude to life.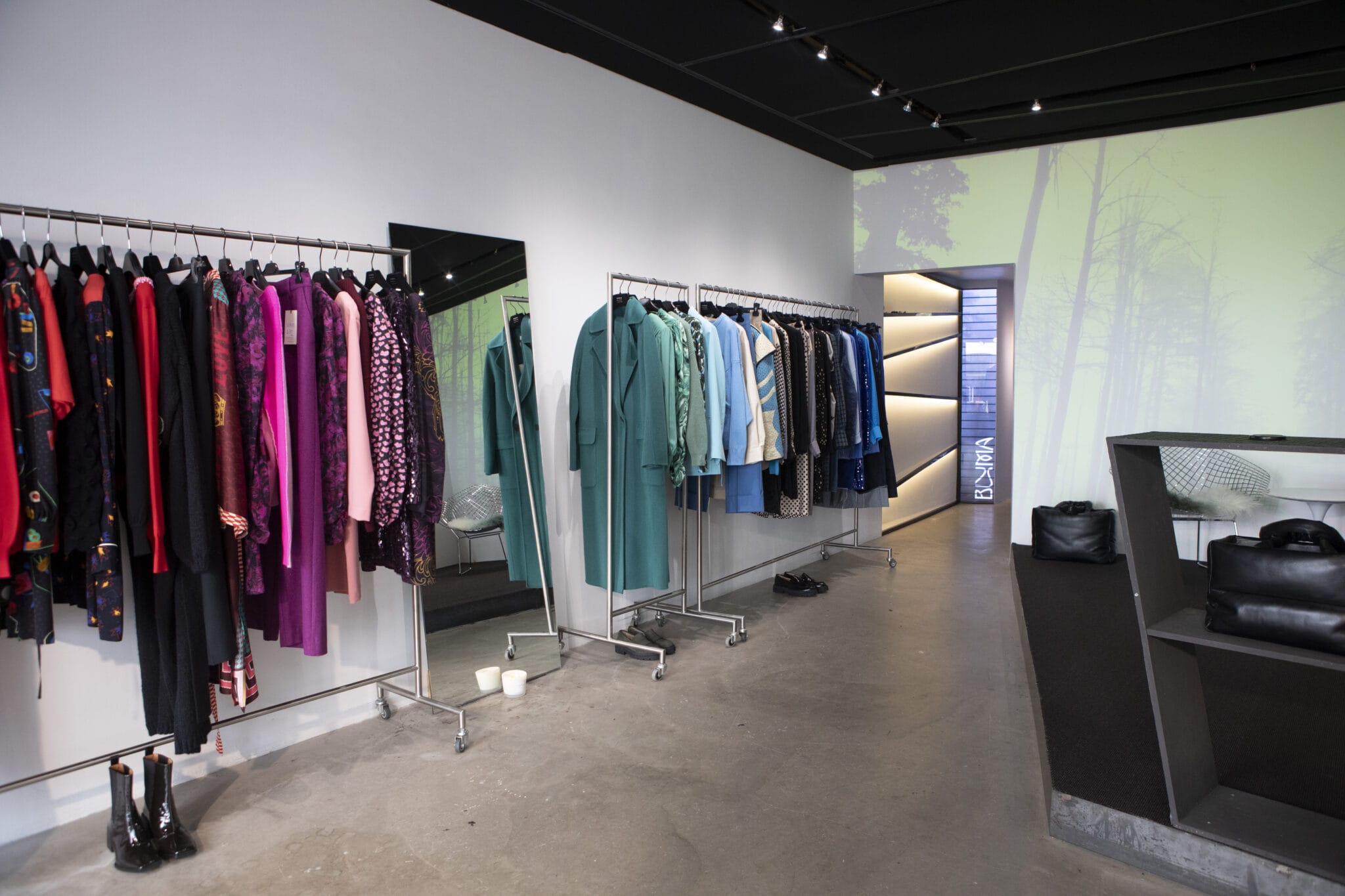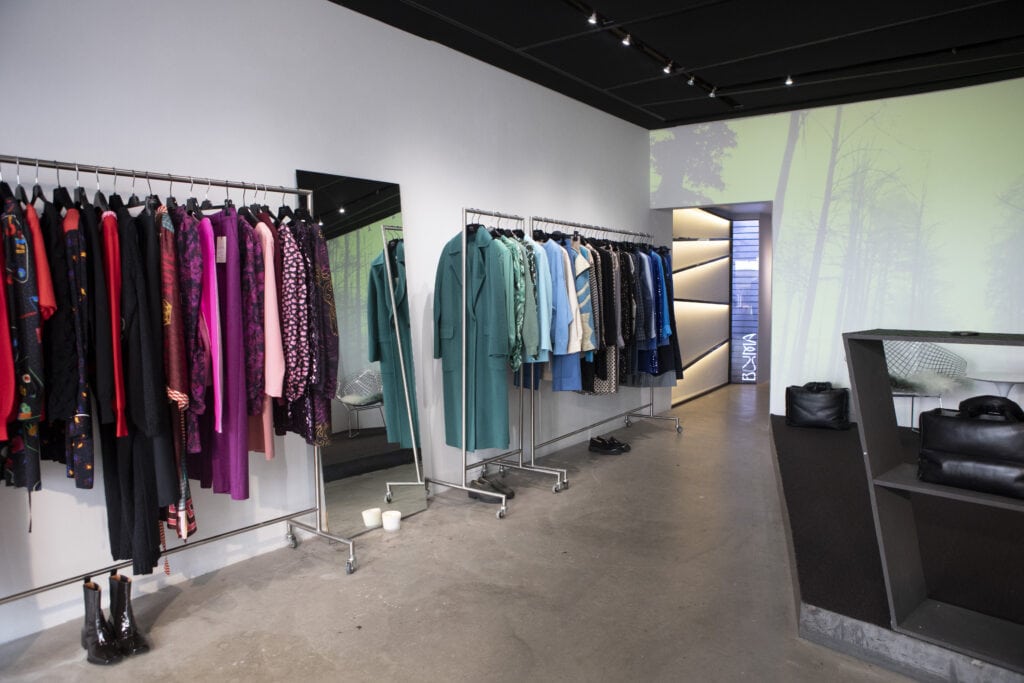 Amidst the impressive facades and thriving creativity of Linz's Old Town, BLUMA blends perfectly into the district as an artful fashion store, setting international accents in a historic atmosphere.
Inspired by the far north, the mother-daughter duo brings Scandinavian style to Austria and with it a special aesthetic characterized by a balance of minimalism and statement. In the store that was once a gallery, BLUMA presents trend greats like Stine Goya, Samsøe Samsøe, Second Female, Stella Nova, Roberto Collina and Gestutz.
They discover emerging designers and contemporary labels at fashion fairs in metropolises like Copenhagen and Paris. These travels also inspire the design of the boutique: in line with the current collection, Karin Hofecker and Mila Naderer change the interior of the premises at regular intervals, because just like in the fashion world, standing still is a foreign word at BLUMA. With great sensitivity for details, a shopping experience is created that appeals to all the senses and reflects their unique style in an all-encompassing way.
From mother and daughter – for mother and daughter.
Karin Hofecker founded BLUMA back in 1998, creating an extraordinary place where she could share her fascination for fashion and aesthetics. This is how she instilled her love of stylish designs in her daughter Mila. She was interested in fashion from an early age and styled several photo shoots while still at school.
Since 2020, mother and daughter have been running the boutique together and complement each other perfectly. Their special style runs like a thread through all areas of life is thus also reflected in BLUMA.
"Although our style is very similar, it differs in some aspects. For example, I reach for slightly crazier statement pieces, whereas my mom prefers classic pieces with a casual touch," says Mila Naderer. 
The pair describe BLUMA's fashion repertoire as a "from to" – from simple, high-quality to edgy pieces. The cross-generational store offers a unique selection of stylish clothing, with something for every age group – from mother to daughter.
Authenticity meets quality. 
When making their selection, Karin and Mila always pay attention to the quality of the garments. It is important to them that quality and price match. They prefer brands with a sustainable mindset and value authenticity and transparency regarding materials and production conditions.
"Authenticity is important to us, both towards our customers and in relation to the brands we represent. Labels that write sustainability on their label and don't fulfill it don't correspond to our values," says Karin Hofecker.
In the unique store in Linz's old town, fashion is lived and combined with first-class personal advice. Customers who are looking for professional and competent fashion advice and appreciate a holistic shopping experience are at the right address at BLUMA.