Maslina Resort, Croatia's very first mindful luxury property, is delighted that Stari Grad has been named as one of the three top Croatian destinations in the category of 'Best Sustainable Tourism Destinations – Innovative and Smart Destinations'. The city of Stari Grad is dedicated to protecting the environment, promoting sustainability, and improving the quality of life in the local community – a philosophy that Maslina Resort has held since it opened in the summer of 2020.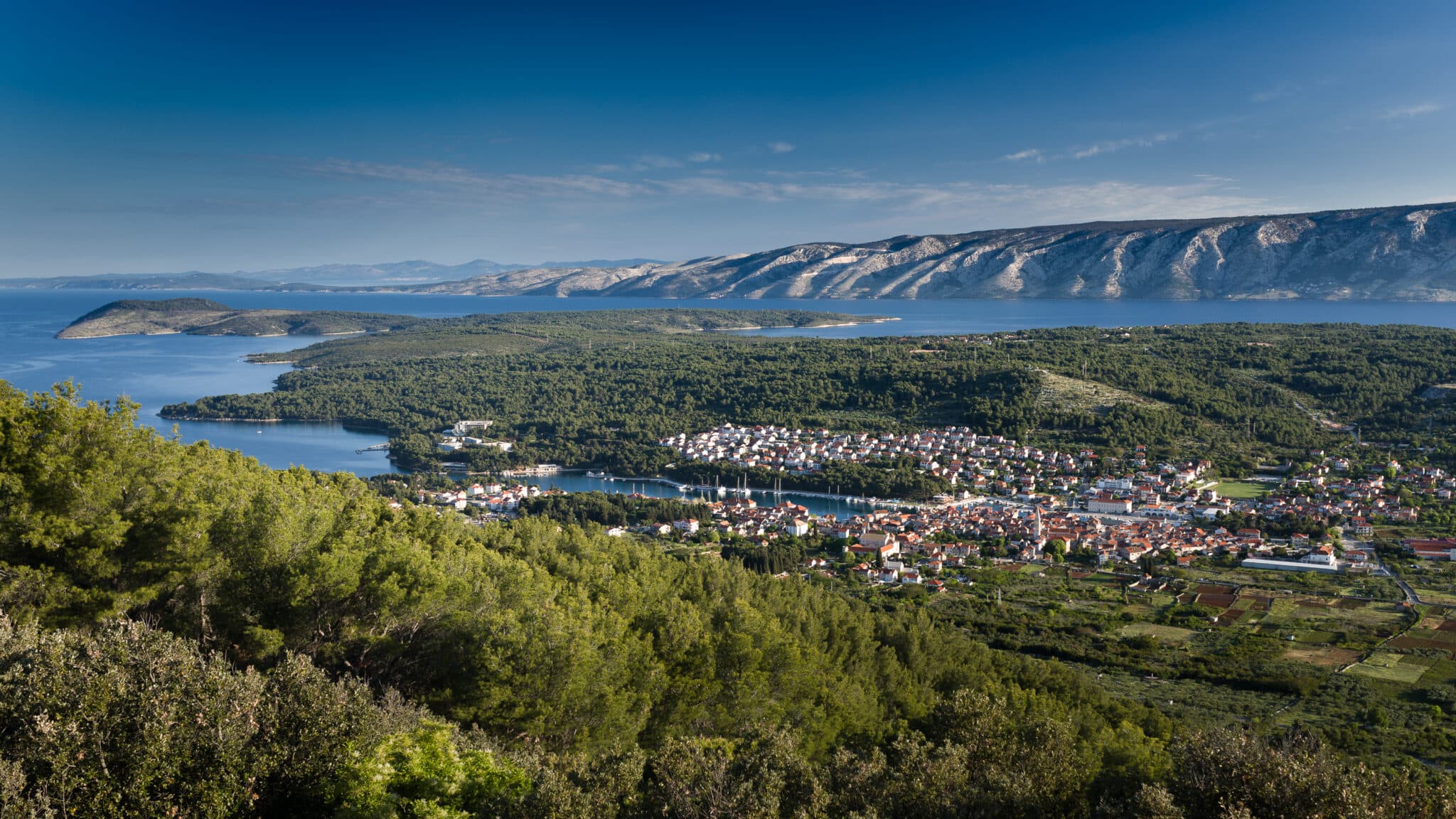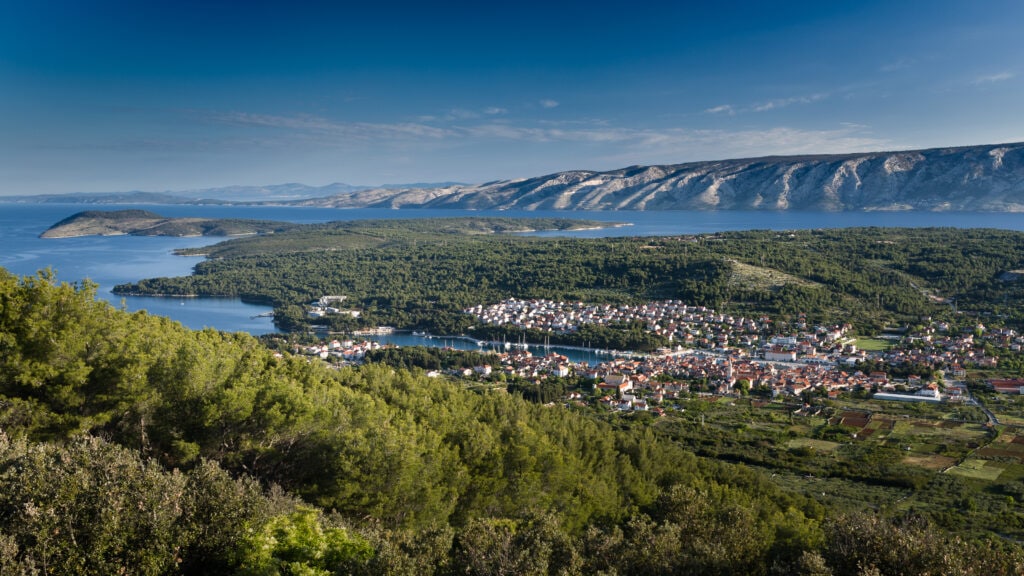 With a history dating back to the pre-historic era, Stari Grad is a quiet town on Hvar Island, untouched by mass tourism. With six UNESCO World Heritage protections, the six-kilometre Stari Grad Plain being one of the best-preserved systems of Greek field architecture, and the nearby Grapčeva Cave having the largest number of prehistoric drawings in Europe dating back to 4000 BC, being named one of the Best Sustainable Tourism Destinations in Croatia is vital in ensuring Stari Grad's preservation for future3 generations. The UNESCO-protected Stari Grad presented innovative approaches to promoting cultural wealth and how to use "green technology", particularly in the hospitality industry, to provide an unforgettable experience for every guest.
Maslina Resort, a member of Lifestylehotels, has perfectly balanced using the natural healing properties of the Hvar environment with promoting environmental sustainability. Surrounded by olive groves and a pine forest, nature is interwoven throughout the 50 rooms & suites and three villas at Maslina Resort, and celebrating it is a priority for the mindful luxury property. The luxurious resort has made several innovative steps to promote sustainability. To eliminate food miles and to reduce the hotel's carbon footprint, the Michelin-Recommended restaurant sources its fish and meat from Hvar Island, mainland Croatia, and the glistening waters of the surrounding Adriatic Sea. Further strengthening the zero-kilometre approach to dining fruit, vegetables, olive oil, herbs, and spices are grown in the 7,000 square metre Organic Garden which doubles as a chic and rustic sanctuary for guests to explore.
The commitment to supporting local suppliers and producers whilst being eco-conscious also extends to the selection of award-winning wines available at Maslina Resort. Not only does sourcing wine from Croatian vineyards reduce the resort's carbon footprint, but Croatian wine is also renowned for being one of the best in the world. Croatia has over 130 grape varieties producing up to 700 wines annually from almost 20,000 registered winemakers. Time and time again, Croatia is celebrated at wine awards, with 254 Croatian winemakers winning a medal at the Decanter World Wine Awards 2021, including three wineries winning a platinum medal and eight winning a gold. The Wine & Culture Club at Maslina Resort is where guests can enjoy tasting delectable wines whilst learning more about the rich history of the local winemaking region from the resort's experienced sommelier.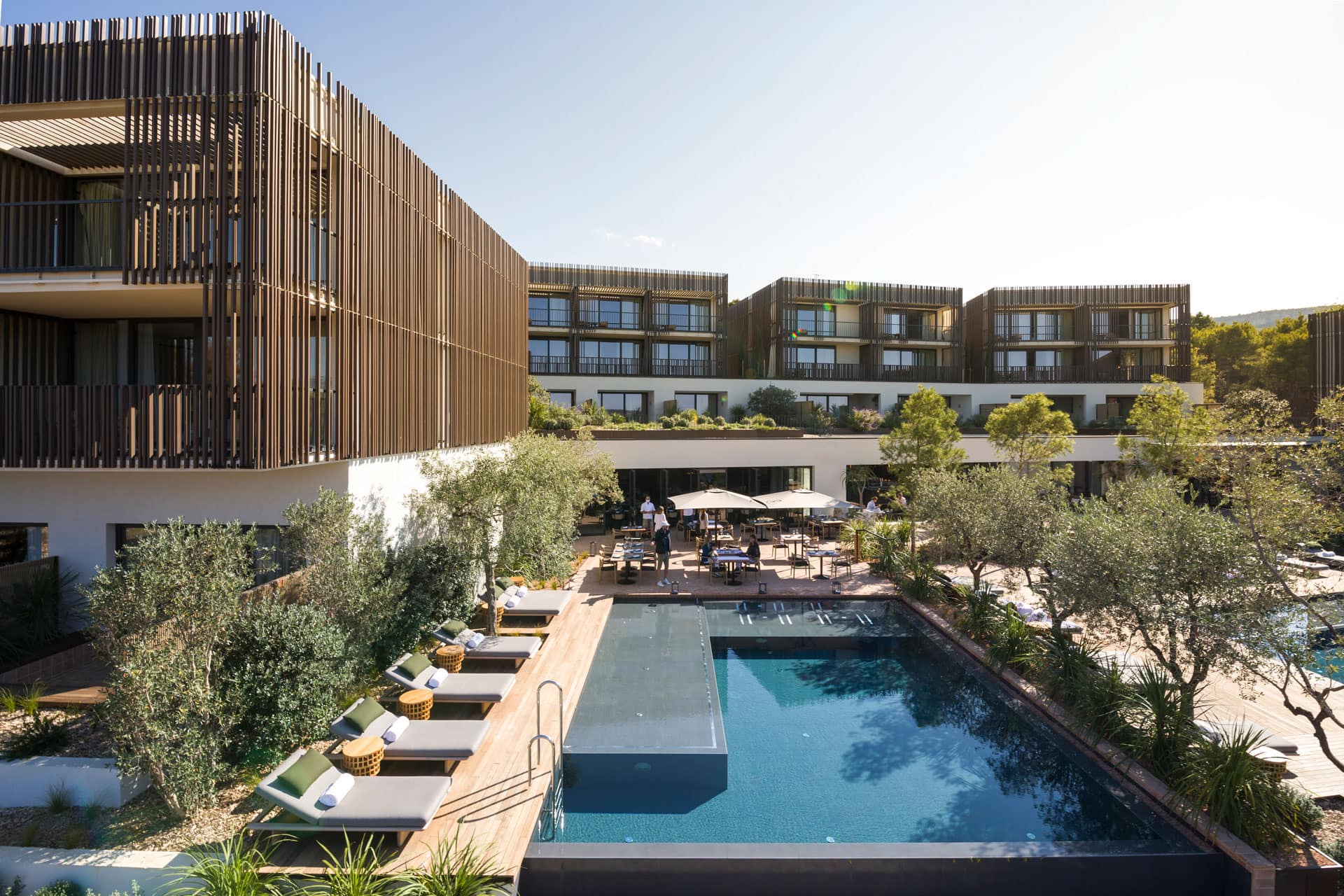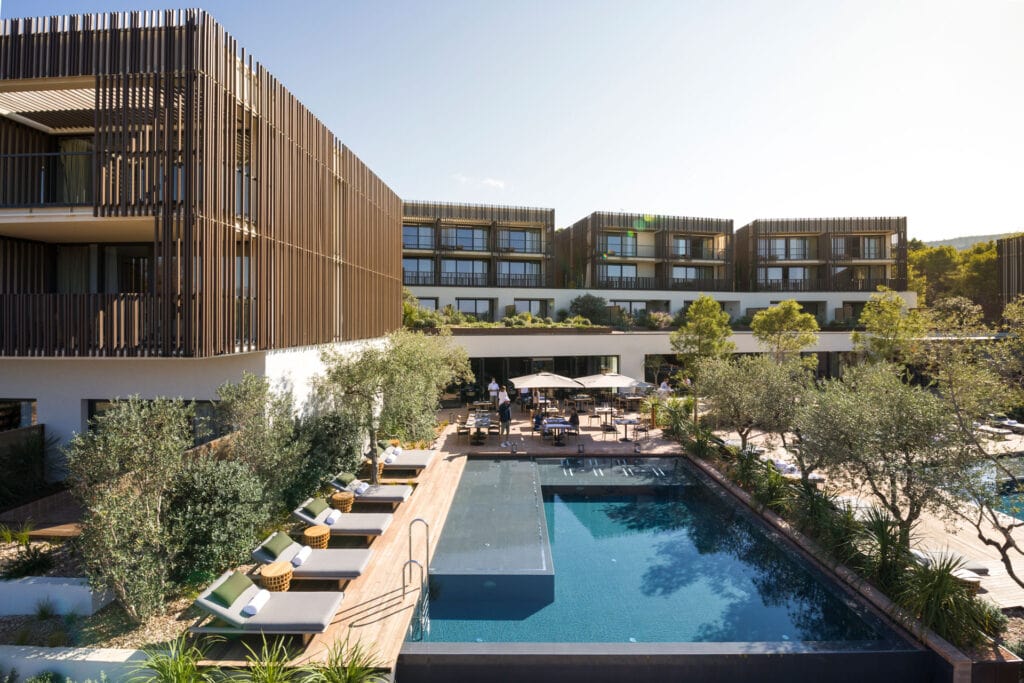 Maslina Resort's Pharomatiq Spa uses the innovative garden-to-skin wellness concept, which draws upon the natural healing environment of Hvar, inspired by the relaxed Mediterranean lifestyle. Europe's sunniest island, Hvar, is renowned for its lavender fields, which are celebrated at the annual Lavender Festival. The soothing lavender fields, fragrant herb bushes, and rugged olive groves are a rich source of locally grown herbs and essential oils used in the extensive list of restorative and rejuvenating treatments and therapies available at the Pharomatiq Spa.
More information about the hotel and bookings you can find here >>
About Maslina Resort: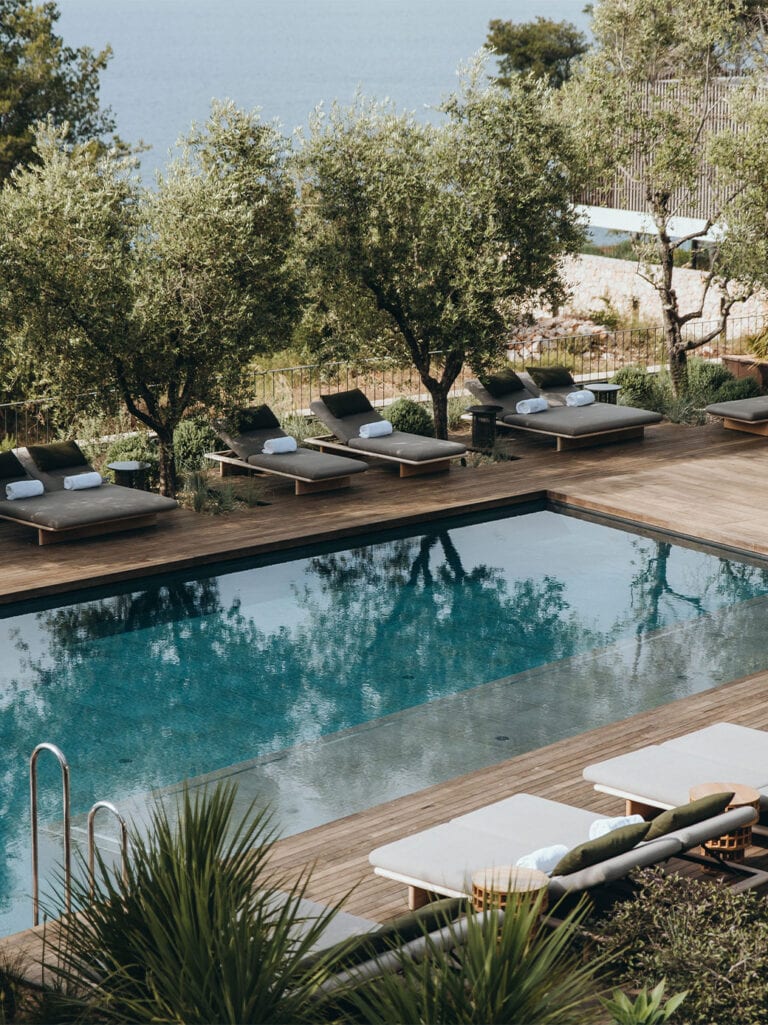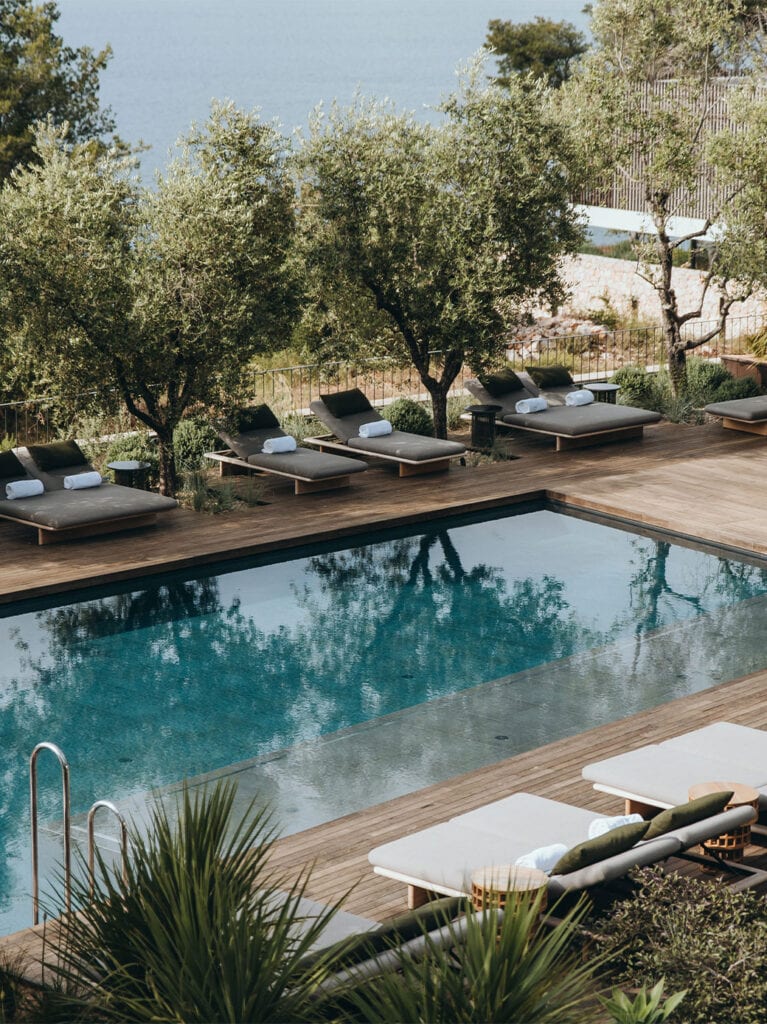 Maslina Resort is a contemporary, five-star resort on the Croatian Island of Hvar, located near Stari Grad, one of the oldest towns in the eastern Adriatic. Situated in the stunning Maslinica Bay, Maslina Resort is surrounded by olive groves and terraced vineyards and stretches across two hectares of lush pine forest overlooking the crystalline Adriatic Sea. Boasting 50 rooms and suites and three villas, Maslina Resort is a mindful luxury resort that holds wellness, family, culinary arts, cultural heritage, and authenticity as its core.
Text: above & beyond consulting
Bilder: Nikola Radovani