Bernd Gruber N°01
Fragrances have almost magical powers: Instantly they transport us to other places and other times by creating an immediate connection to our memories and feelings. Bernd Gruber No°-01 is the essence of these unforgettable places. The room scent is permeated with warmth, cosiness and the special feeling of coming home.
As an international interior design company, Bernd Gruber is an expert when it comes to giving rooms atmosphere. It is the subtle interplay of visual, haptic and sensual impressions. The woody scent of cedar and sandalwood symbolizes the connection to nature and is reminiscent of a walk in the forest.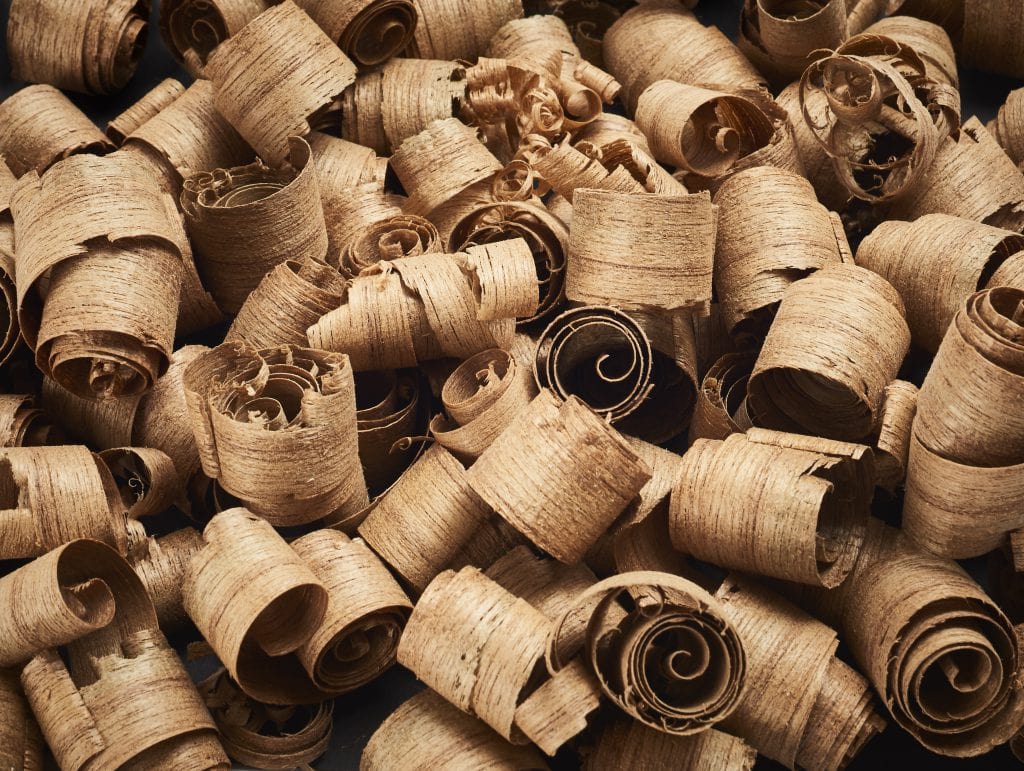 Growing up in the impressive scenery of the mountains, we have been dealing with the elements, the material wood and the beauty of nature from an early age. We feel a deep gratitude for the fact that living materials still accompany us today. It was important to us to give the woody tone a certain elegance, so we added exotic notes of vetiver and patchouli to the room scent.

Bernd Gruber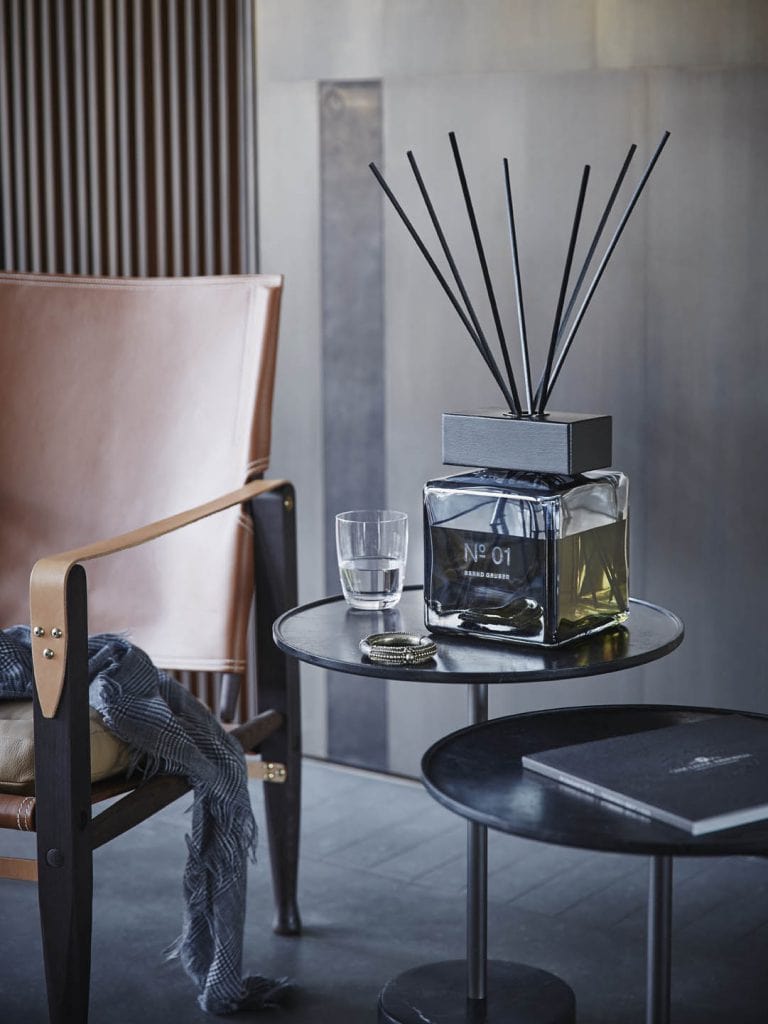 Bernd Gruber N°-01 shows its personality right from the beginning. Once released, the room scent develops his own life like a precious thought. He gives us the freedom to rediscover the essence of a room.
Many fragrances are made from oils, which in turn are extracted from natural resin. But this only works if the wood goes through very special processes in nature. This once again shows that in nature nothing happens without a reason,

says Philipp Hoflehner, the company's Creative Director.
---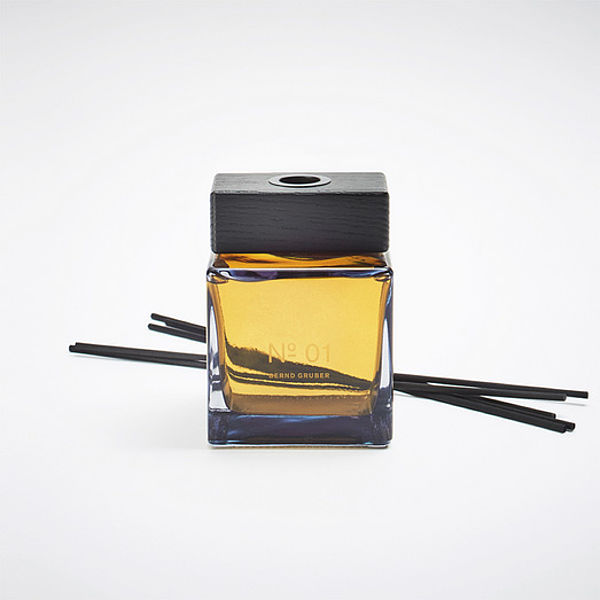 Bernd Gruber N°01
The fragrance structure is unique. A composition of cedar and sandalwood with exotic nuances of vetiver and patchouli.

Size
fragrance: 9,5 x 13,5 cm, sticks: 30 cm

Intensity and duration of the perfume depends on the amount of sticks which are in the bottle.
500ml, € 165,00
berndgruber.at
---
Because beautiful things are better
After Bernd Gruber had completed his training as one of the youngest master craftsmen in Europe, he took over his father's traditional carpentry shop and gradually expanded it into today's internationally active company. Bernd Gruber plans and realizes private and public projects. Committed to both traditional craftsmanship and the latest developments in contemporary interior design, Bernd Gruber stands for a good sense for his customers' wishes and a high degree of planning competence.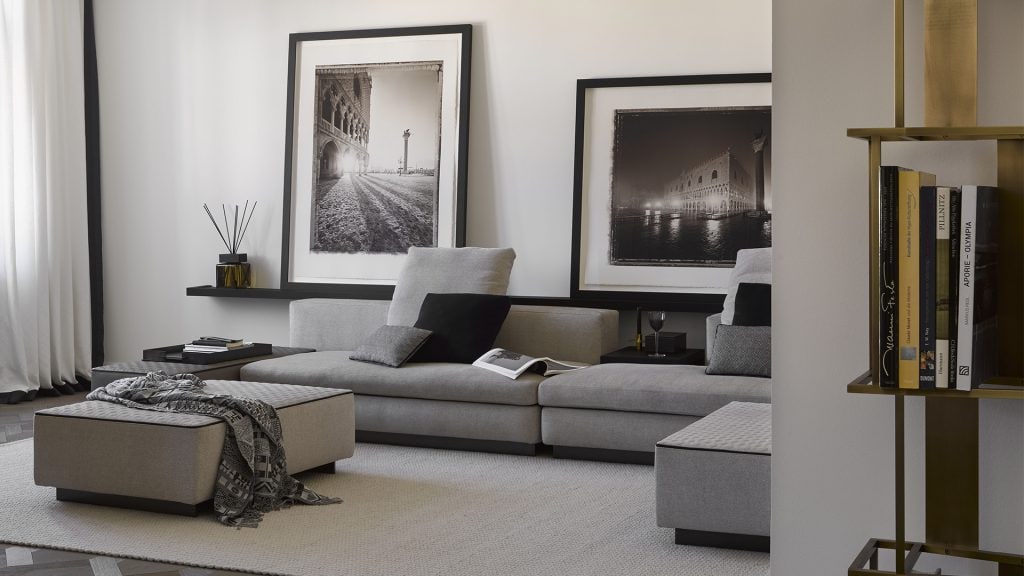 His references are the best proof
Whether it's Los Angeles or Kitzbühel, Berlin, Vienna or Saint-Tropez: the holistic approach – from the coordination of individual trades to construction supervision and implementation – as well as the unconditional commitment to value and quality can be found in all of Bernd Gruber's work with its interplay of local references and international design.