Even more so at the Bergwiesenglück. Slow living. Breathtaking views. Unwinding. That's exactly what you'll find at the retreat in the heart of the Tyrolean Alps. Not far from Ischgl and Kappl, this boutique hotel is the ultimate haven of tranquillity. Rudolf Schuchter told us all about it.
How did the Bergwiesenglück come to be?
It started as a small private property that offered immense potential because of its stunning outlook, and it became something unexpectedly larger – the Bergwiesenglück. And from what was originally planned as a village of barns eventually became the boutique hotel that stands here today in the Tyrolean Alps. But we retained the barn aesthetic. We placed great emphasis on using natural materials like stone and recycled scrap timber – that really adds a sense of peace and cosiness, and encourages guests to unwind.
What makes the Bergwiesenglück so special?
We're far away from any urban hustle and bustle and the stresses of everyday life. Nature, the view and the peacefulness here on the mountainside allow people to forget what day it is. You feel like you're actually in a classic Alpine movie, with a deer really standing outside your door in the morning and the birds chirping all around. We've also got Hermann's Kitchen, where there aren't any menus – guests just order what they feel like eating.
What's the best way to unwind at your hotel?
Our guests say that they already feel 80% calmer as soon as they walk in the door – at least after the eventful journey to get here. The atmosphere here is so cosy that the hotel could be full and you wouldn't notice.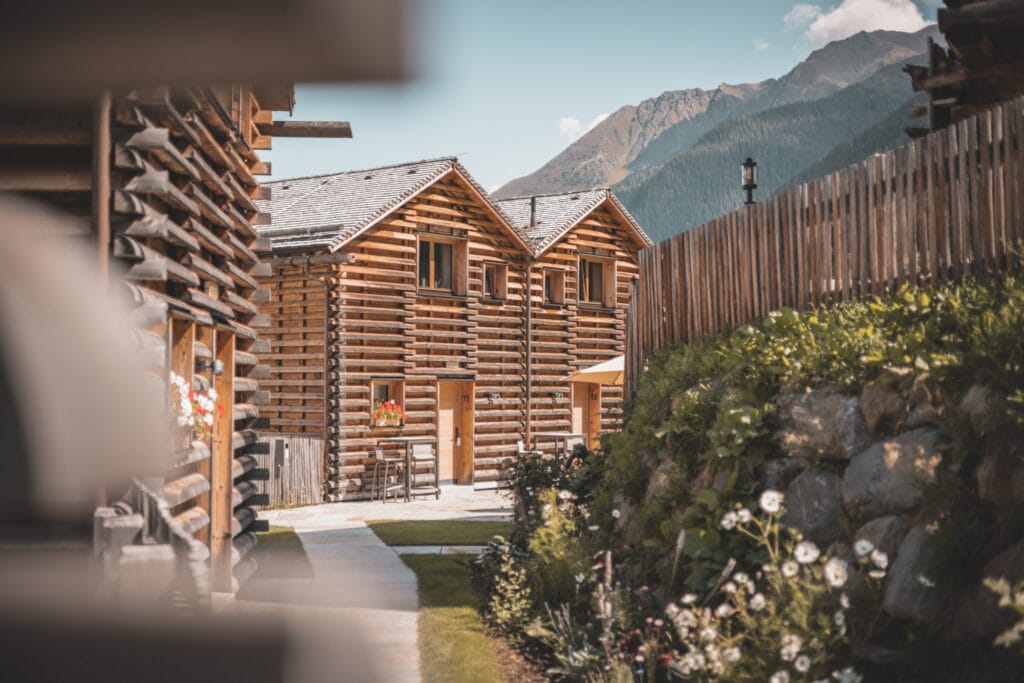 Where is your favourite place to retreat to in the hotel?
I like sitting by our adventure barn, which we built for children. Beneath the adventure barn there is a small restaurant that we hire out to small groups, and just in front of this restaurant there is a small table – the view from up there is simply magnificent.
What can everyone experience when they stay with you?
We're right next to the ski slopes and have shuttle buses to all of the other slopes in the surrounding area. People also like to bring the grandparents along with them, and they then go off on a winter hike. Coronavirus has changed travel a little, in that people prefer enjoying the peacefulness and a good bottle of wine rather than partying long into the night. At our hotel, every chalet also has its own private spa with a sauna and a hot tub so you can unwind in your own personal space. For Christmas, we've planned a small Tyrolean Christmas celebration with a selection of fondues and a small dessert. At New Year we'll have a cosy meal in the evening, and then those with the stamina can ring in the New Year in our barn – with a DJ or a two-man band, and of course fireworks.
What do you personally associate with slow living?
I think that peace is becoming more and more important in today's world. Day in, day out, we're bombarded with bad news and we're looking for a place to retreat to, where we can shut ourselves away a bit. When staying here, guests can unwind and switch off – that to me is slow living. You can close your eyes, open them again and see the world in a totally different way.
Bergwiesenglück
Neder 400
A-6553 See
Austria