Barbara Gressl, Interview: Hedi Grager
As unique as the wearer
That's how jewellery should be, and what jeweller Barbara Gressl aims for in her work. She looks optimistically to the future even in these difficult times, and is currently occupying herself with new collections and upcoming celebrations.
What did you miss the most following the sudden lockdown triggered by COVID-19?
Barbara Gressl: To be quite honest, even in the first week I was aware that, as well as missing family, I was also missing contact with customers. Normally I'm chatting with customers morning, noon and night, then all of a sudden it was silent.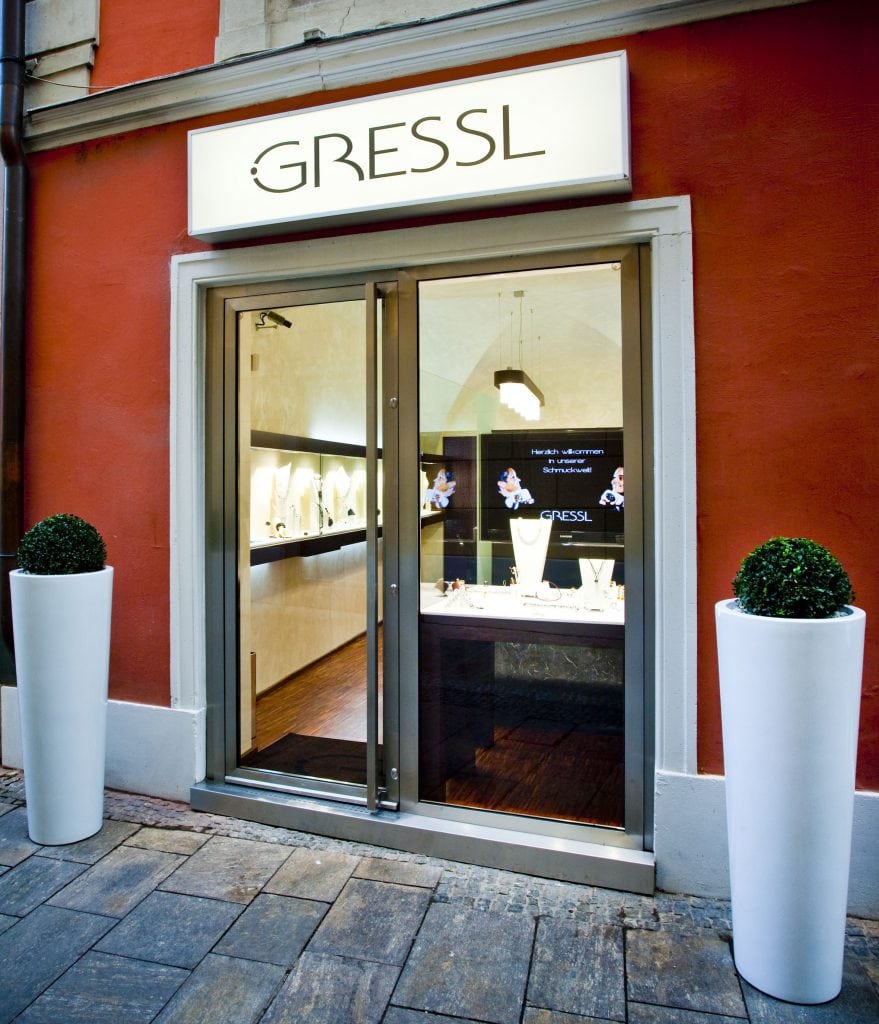 You've been in the industry for over 20 years – has it changed?
Barbara Gressl: Yes, a lot. I think the industry has become a lot less personal because of online retail. I grew up experiencing the jewellery world as my parents knew it and I witnessed how generations of the same families shopped with us. That's all changed.
What have you tried to keep the same or to change?
Barbara Gressl: To continue running my parents' business in a traditional way wouldn't have worked these days, although it is important to retain personal contact with customers.
But I've always been a bit different, I love individuality and craftsmanship.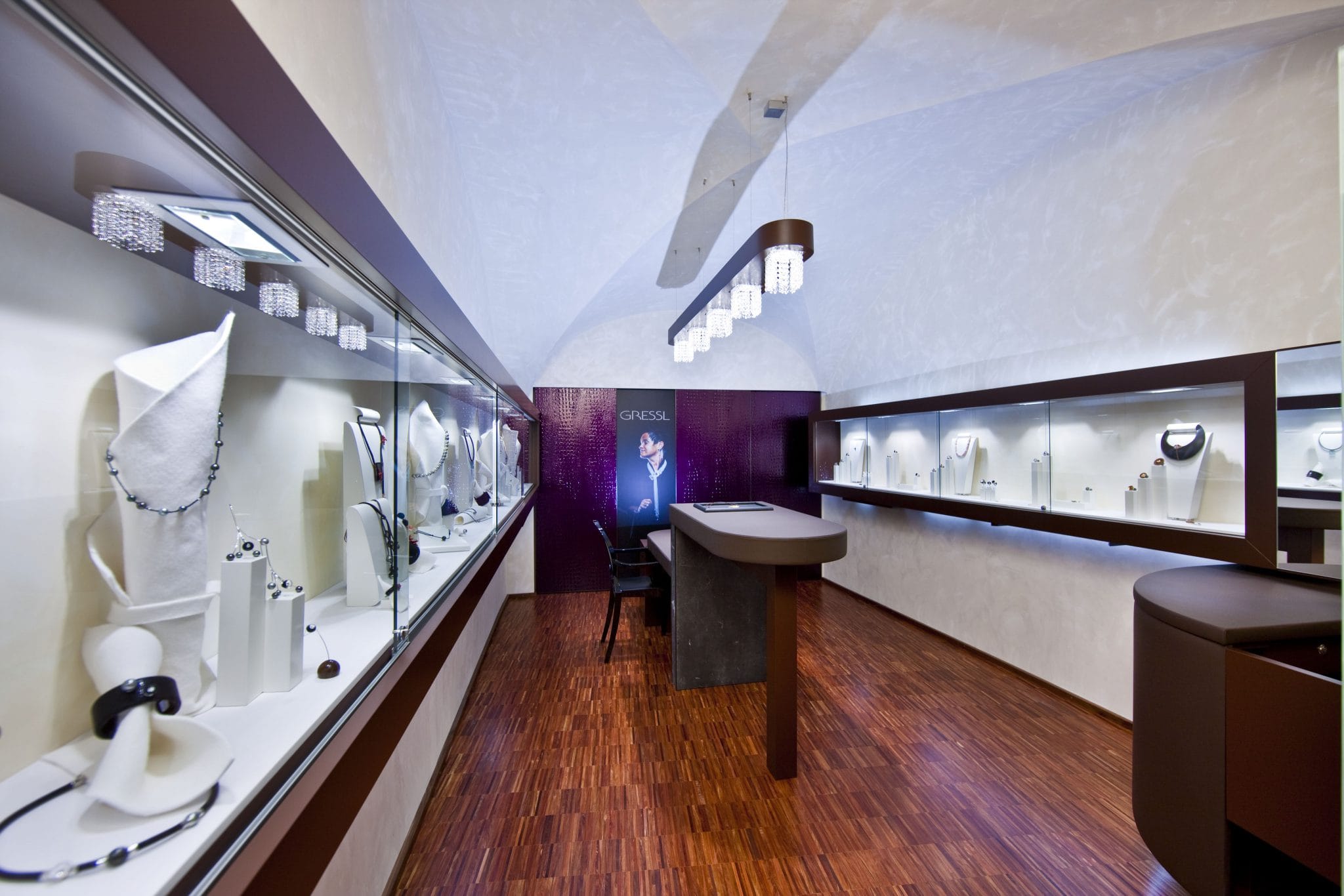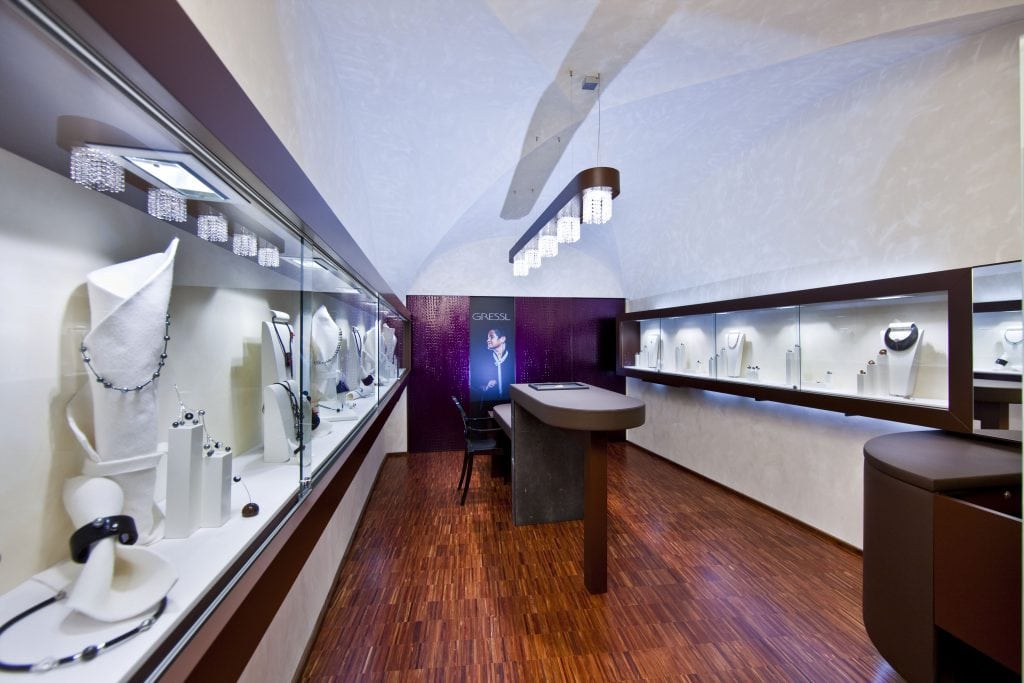 So have you always relied on individuality?
Barbara Gressl: Yes, I've always focused on niche products like rare pearls and particular gemstones. Customers are grateful to have someone they can trust. I could write a book about how customers have been ripped off when buying online or whilst on holiday.
Is consultancy still in demand these days?
Barbara Gressl: With my individual customers, yes. It's often different with younger people, who see something online and just order it. Their initial perception of consultancy is dealing with problems like repairs or adjustments. But that does mean some of them will buy locally where they have an actual person they can speak to.
Are trends noticeable, and do you follow those trends?
Barbara Gressl: There's currently a return to gold finishes and resources that aren't in infinite supply. Creative ideas are also influenced by trends in fashion and colours, as well as developments in architecture. But I don't have to follow the trends, that's the beauty of my work. Being different and not just following the masses is what drives me and I want to keep it that way.
What's your secret to success?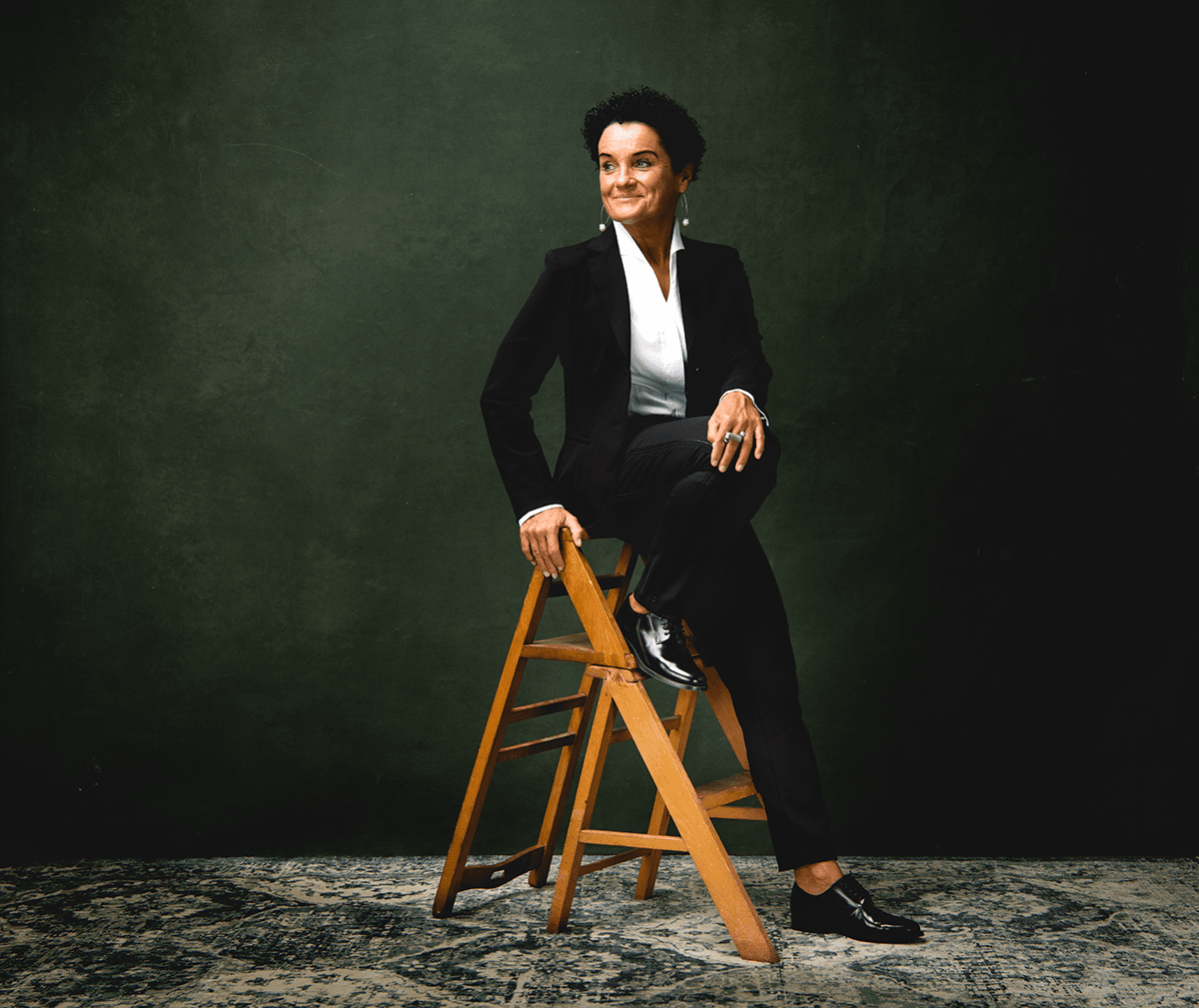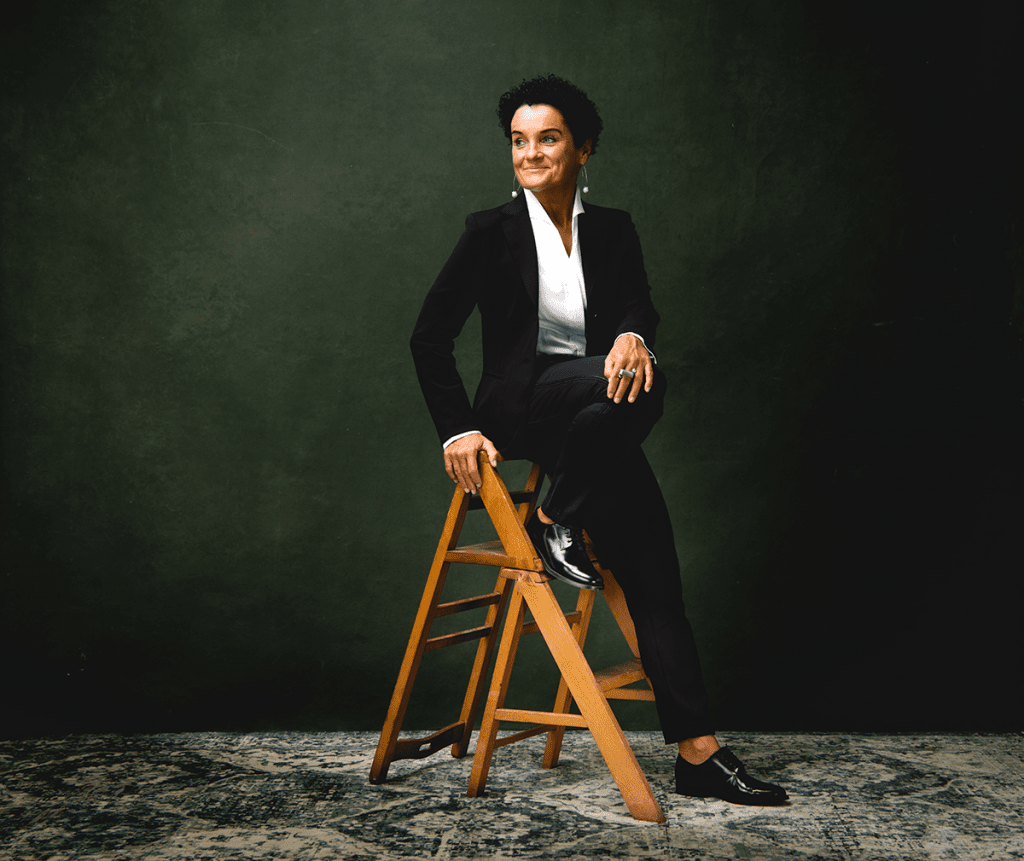 Creativity, hard work and joy.
Are you optimistic about the future?
Barbara Gressl: I heard something really lovely from one of my colleagues: "As long as there is love, our industry will continue to exist". I think there is a lot of truth in this statement.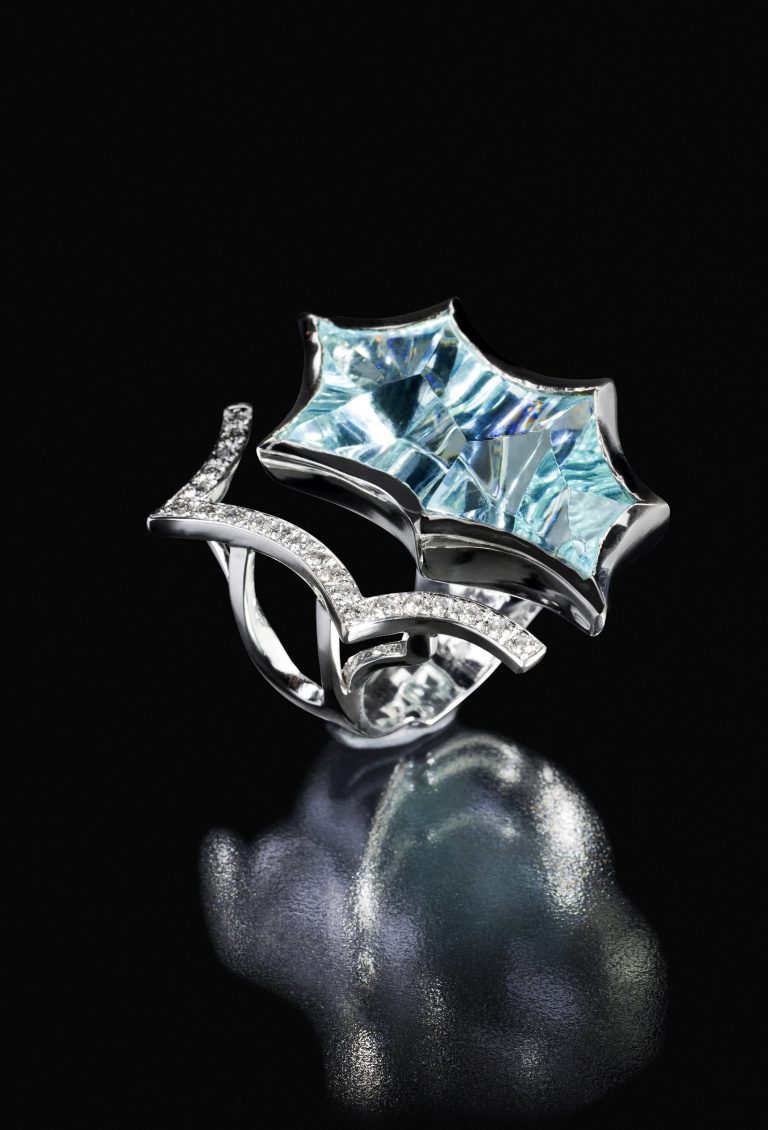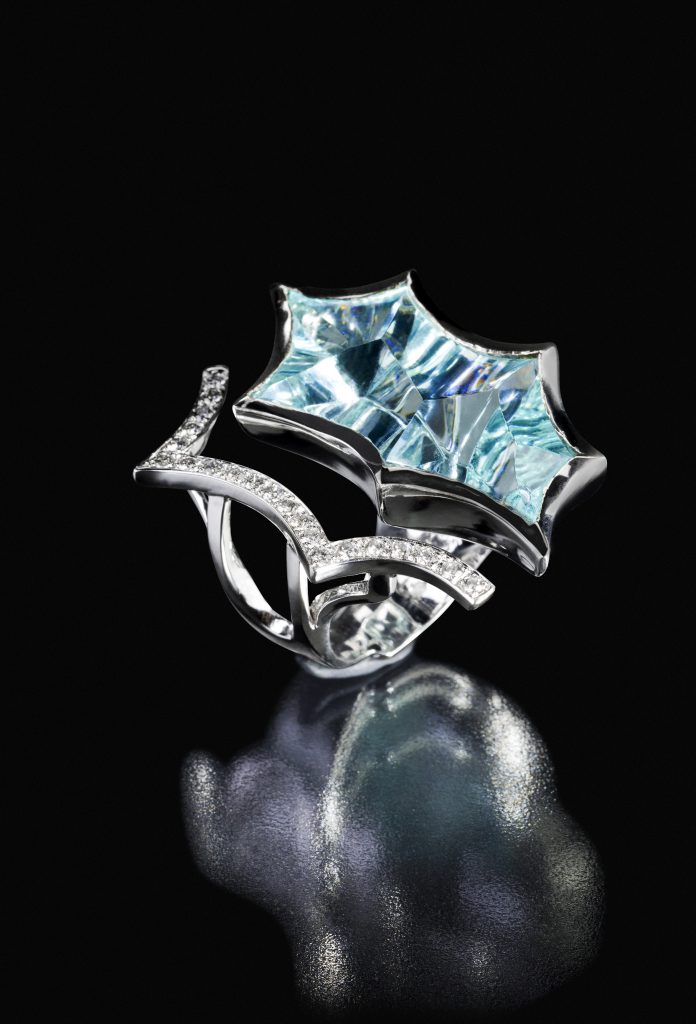 What do you think are the problems with the industry?
Barbara Gressl: The power of the big brands has become greater and greater. Jewellers are often used to advertise them and raise awareness of them, only for them to then open a mono-brand store right under their noses. I have never been dependent on them, so I can relax.
How do you deal with setbacks?
Barbara Gressl: I quickly analyse the problem or the whole situation and think about what I can learn from it for the future, or how I could do something differently.
Ongoing development should be a goal for everyone, that's my attitude to life.
How is it going this year?
Barbara Gressl: Unfortunately, we had to cancel our 55th anniversary celebration that we'd planned for the spring, and there are other events we've not been able to plan yet. But we've scheduled our Christmas event at Schloss Piber, which celebrated its 100th anniversary this year. I've designed an exquisite collection of jewellery featuring horses for that. In summer there will be a small but very special collection – but I can't tell you what it will look like, that's still a secret. And I'm working on my first Gressl men's collection.
---
About Barbara Gressl
Barbara Gressl is a jewellery designer and maker in Graz, Austria. She made it to the elimination round of the "Schmuckstück des Jahres 2019" jewellery competition with a white gold ring set with an extraordinarily large aquamarine and white brilliant-cut stones.