Cherry Punk is a non-conformist fragrance inspired by the punk movement in the mid-70s. The fragrance skilfully plays with the clichés of punk and combines cherry with spices, floral nuances and an intense black leather accord.
Rebellious and provocative, this fragrance transports us to the wild and creative times of Blondie, the Ramones and the Pistols. "Don't you mind the shit!"
Inspired by the rigorous aesthetics of rock, its extravagance, excess and romance …
PLAY NOW!
online contest
Room 1015 – Cherry Punk
10:45 a.m. – she's always late. Sipping her CHERRY coke mixed with port, this spiky MIMOSA in army boots opens the Westwood's shop at King's Road. You would wait for an hour just to see her swirling around with the new vinyl records, this seditionary VIOLET in a spray-painted LEATHER jacket. Lost in a sweet reverie, her lipstick burns your skin, the JASMINE-white frills of her blouse gives you the hint of romance…but don't get it wrong – maybe this "SEX" (the store created by Vivienne Westwood and Malcolm McLaren) is for the rebels, but it still sells. "7 pounds for the "Pistols", no coins, please." God save this Queen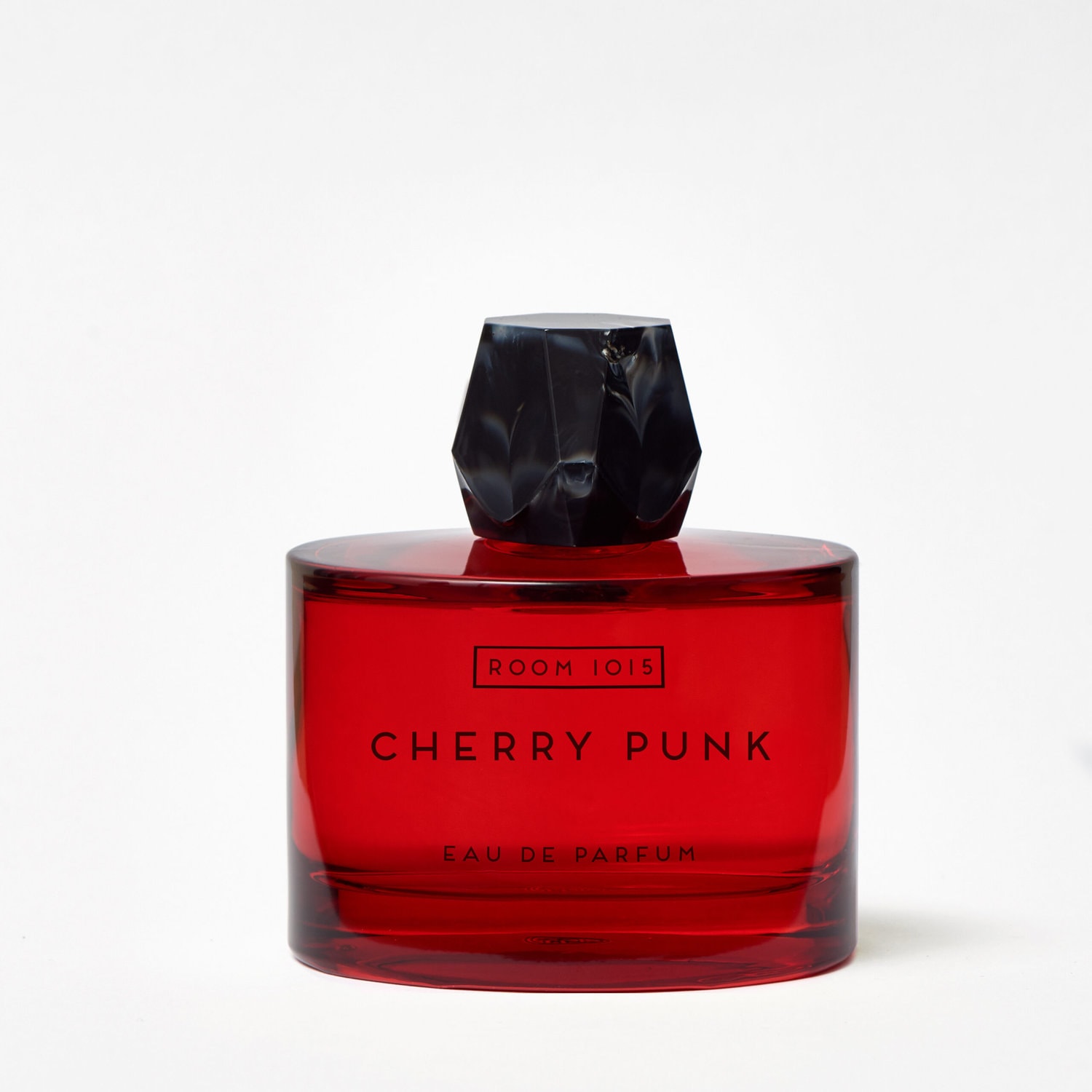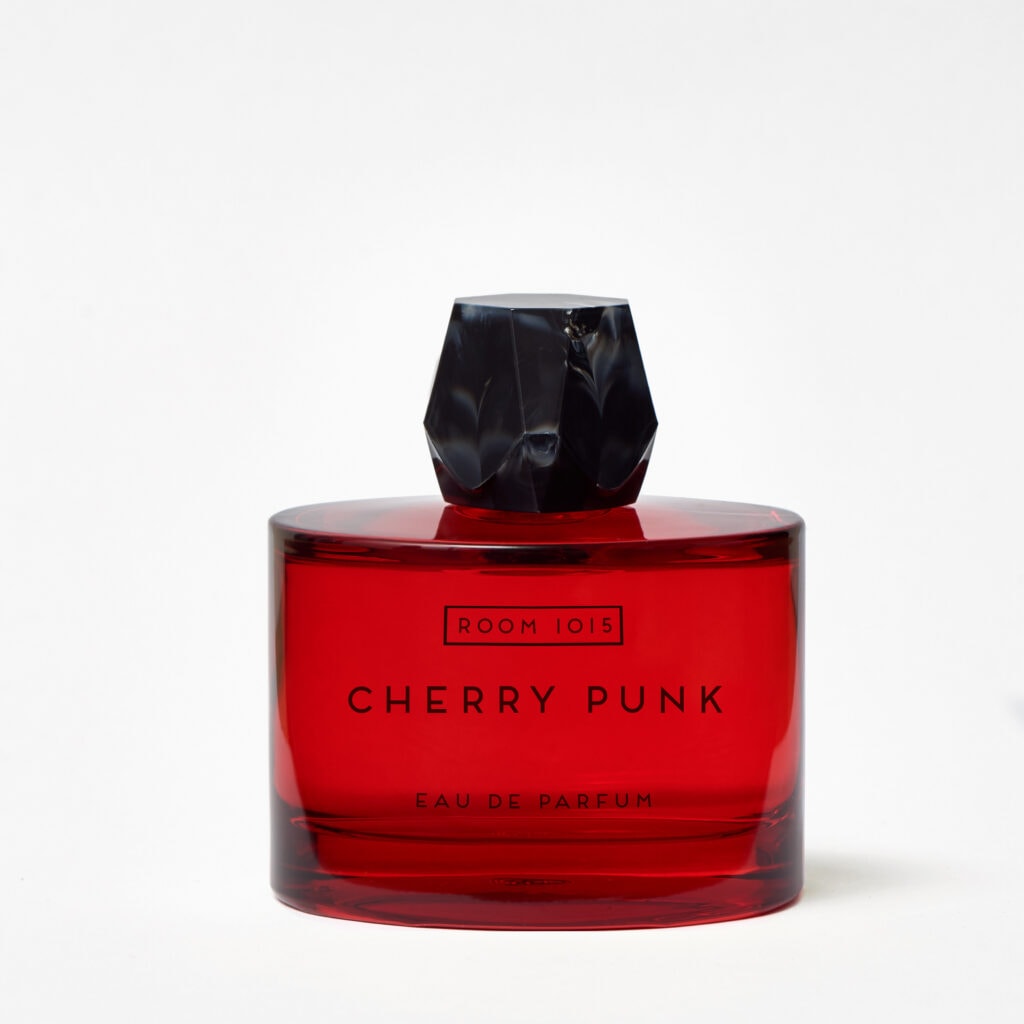 Olfactory Family: Amber Spicy
Top Notes: Cherry, Saffron, Sichuan Pepper
Heart Notes: Violet, Jasmine Absolute, Mimosa
Base Notes: Patchouli, Tonka Bean, Black Leather
Perfumer: Jérôme Epinette
Unisex. Available at balduin – the olfactory store.
"430 King's Road, London, this is where it all begins. Cool kids with bleached hair swapping rare vinyl records. Distressed denim, handpainted leather, latex, tartans, prints that would make your parents blush and lock you in the house for the whole summer… Did Punk invent fashion or fashion invented Punk? From underground clubs to the national TV, Punk always had its own style, its own press (fanzines), its own movies, its own poetry…So we figured it should have its own fragrance. Loud like the rehearsal in the room without sound isolation. Powerful like youth riot but still sweet and romantic – the idealism of adolescence wrapped in a heavy leather jacket."
Dr. Mike (Founder of ROOM 1015)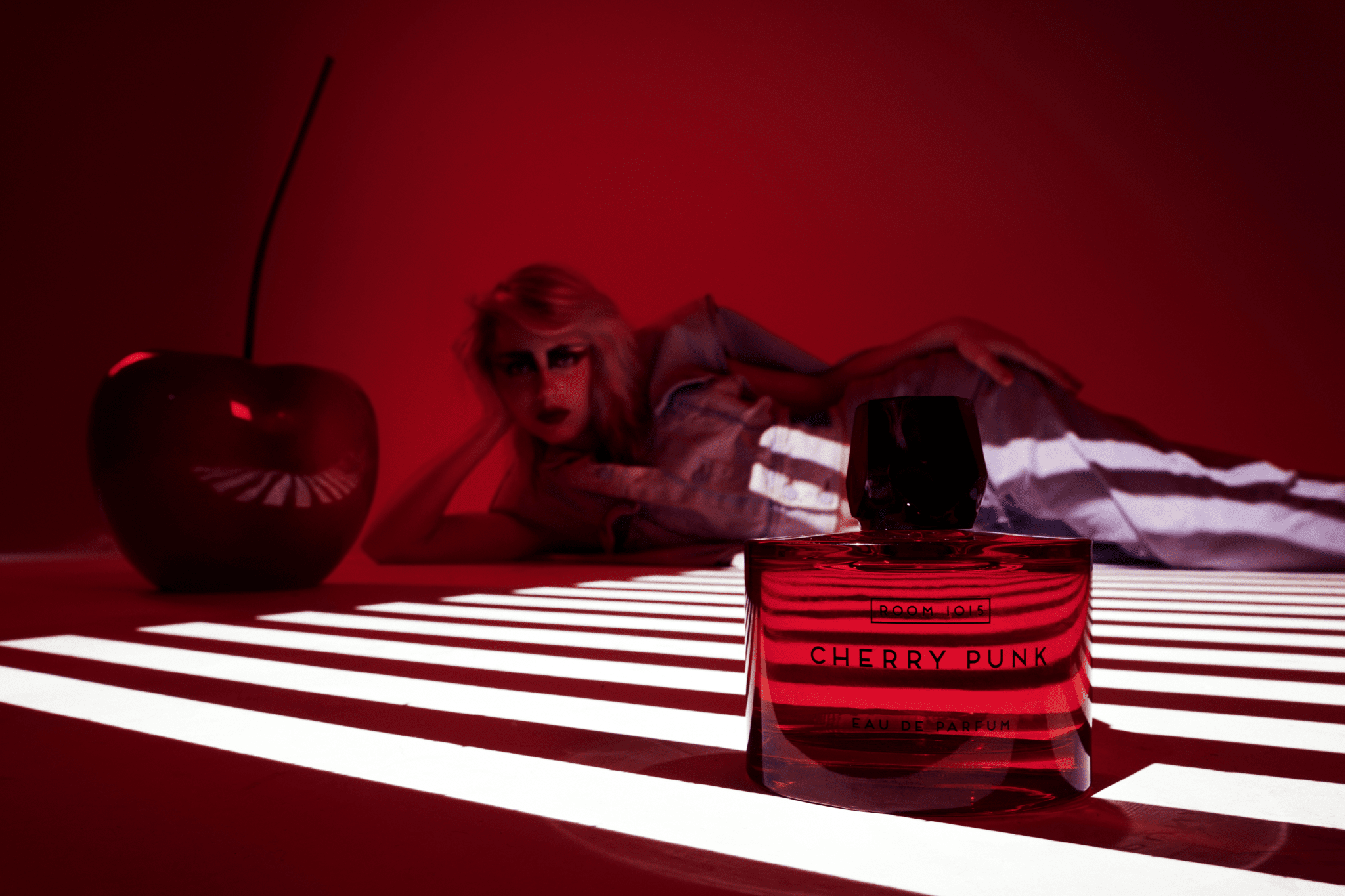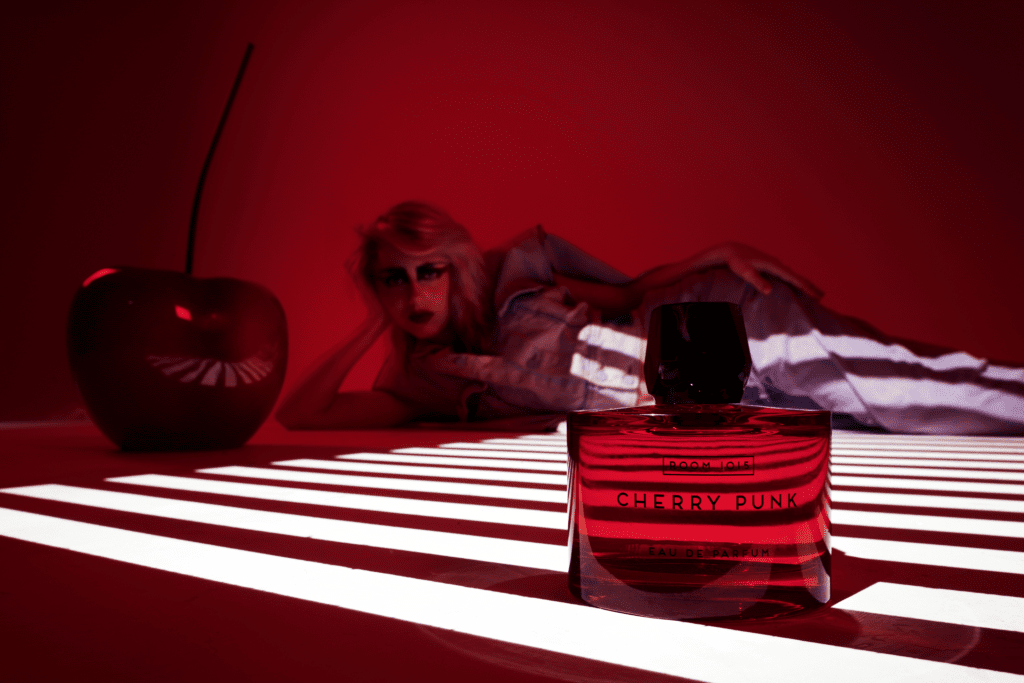 About Room 1015 – Dr. Mike
Michael Partouche started out as a doctor of lotions and potions amidst an army of pillboxes. Despite the musicality of the complicated names, this was a prison sentence of eternal boredom for the apothecary with crow-black hair and tattooed skin, inked with symbols of rebellion.
Fleeing the discipline of the pharmacy, he threw himself heart and soul into hypnotic rhythms, piercing melodies, tortuous solos… In short, psychedelic rock.
The guitar was his salvation.
Michael stage-dived into rock "that enhances the fields of consciousness," its treacherous delirium, its carnage and devastation, its flamboyance and immoderation, its romanticism caught between revolt and desolation… Now a rocker by trade, Dr. Mike moved to London for five years, where he learned the ropes on tour and on stage.
Back in France, he decided to unite his two passions in his own fashion. At the crossroad of skincare and music, he found fragrance… Treating the illness of "anonymity" with powerful scented potions, bandaging vacant souls with perfumes featuring perfect accords, countering the effects of the passing time with indelible trails.
balduin – the olfactory store
The balduin online-shop is a love letter to individuality, personality and extraordinary olfactory experiences. Its aim is to find brands, which are insider tips, specialties, rarities and peculiarities, created by people who work with outstanding excellence and a lot of love and passion like the Cherry Punk – Eau de Parfum by ROOM 1015.
---
In cooperation with: