Travel connoisseurs are well aware that Arnaud Zannier creates extraordinary holiday retreats. Now the hotelier has added a new jewel to his portfolio. The green luxury resort Bãi San Hô revives traditional Vietnamese style in untouched surroundings.
Can an establishment exude both simplicity and luxury? Arnaud Zannier appears to have mastered this art. And he expertly weaves together both of these characteristics to create his exquisite holiday accommodations. All of his hotels reflect elegance and essentiality. They are carefully embedded in their surroundings and designed to embrace both the natural beauty and cultural heritage of the location. His latest stroke of genius delivers on all counts: Bãi San Hô is brimming with authentic Vietnamese style. Traditional architectural styles, natural materials and fine craftsmanship characterize this green luxury resort on Vietnam's east coast, tucked away in unspoilt natural surroundings.
Saving trees with its philosophy
"Bãi San Hô", Vietnamese for "Bay of Corals", is a fitting name for this idyllic resort, located on a secluded peninsula in Phú Yên province, directly on a kilometre-long white sandy beach. This is where the hotel complex was built – roughly 35 kilometres south of Quy Nhơn – in the heart of a protected 93-hectare area. The resort is almost entirely surrounded by lush vegetation. And, in keeping with Zannier's philosophy, this greenery remained as intact as possible during construction. No trees or bushes were destroyed to make way for the project. Anything that had to be moved was replanted.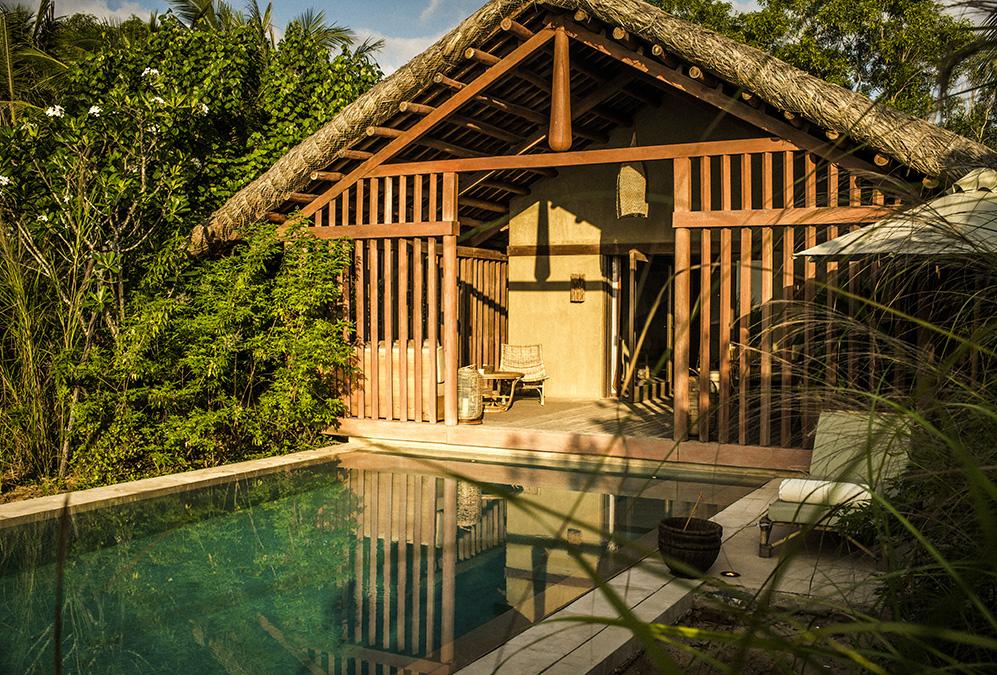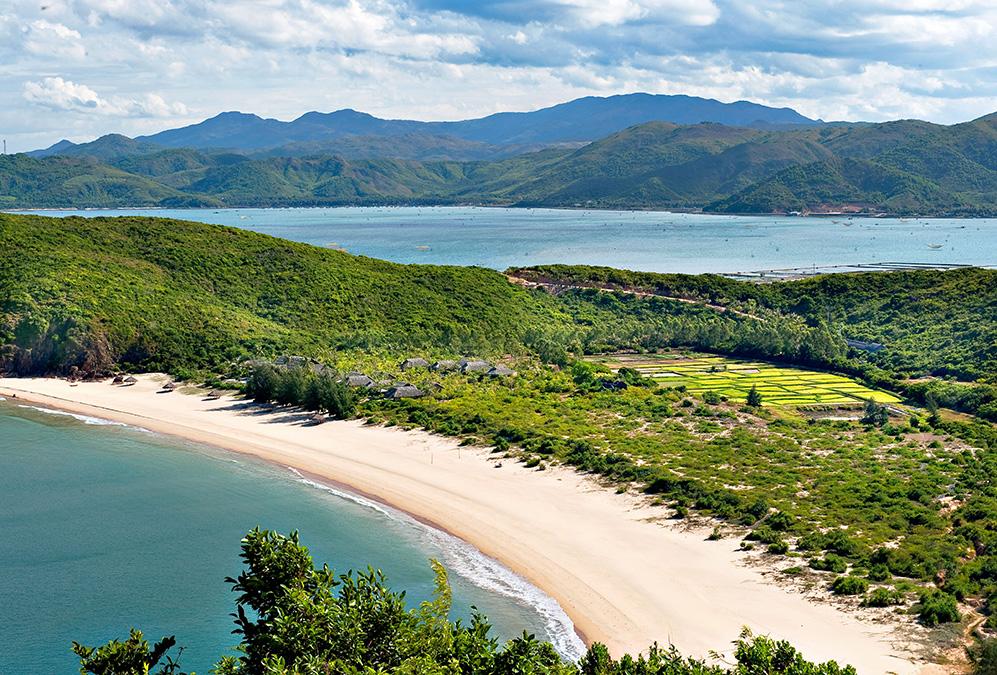 To maintain authentic Vietnamese style in terms of flora as well, Zannier came up with an innovation. For the first time ever, a temporary garden centre was established at a hotel construction site in Vietnam.
Promoting biodiversity
To provide the project area with endemic vegetation, 50,000 indigenous shrubs and grasses were propagated and planted. This promotes local biodiversity by helping to ensure that the region's wildlife can continue to thrive in its natural habitat.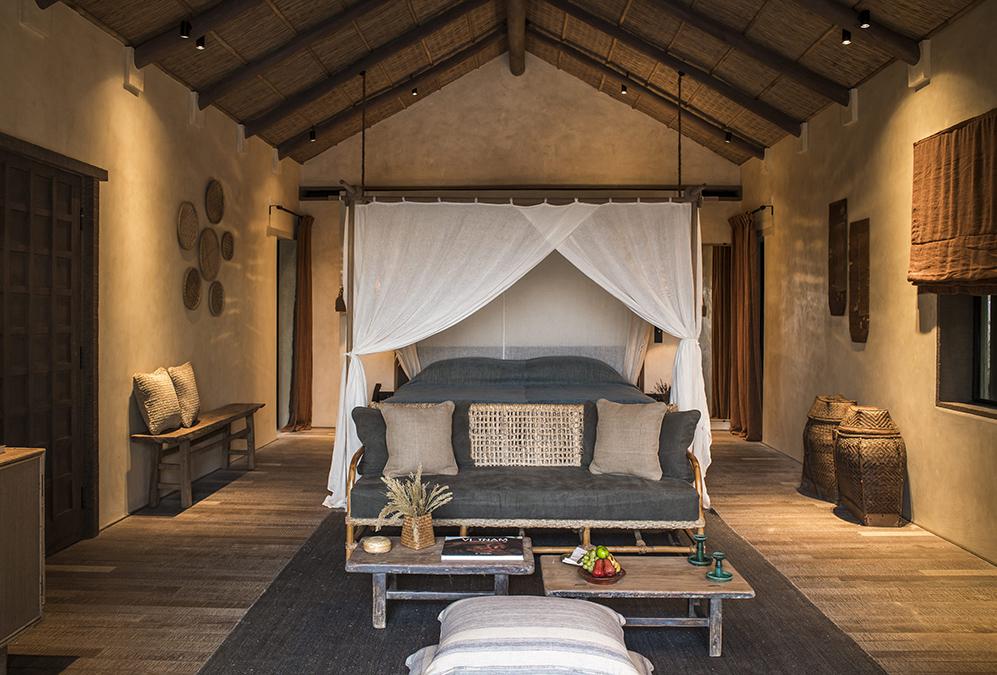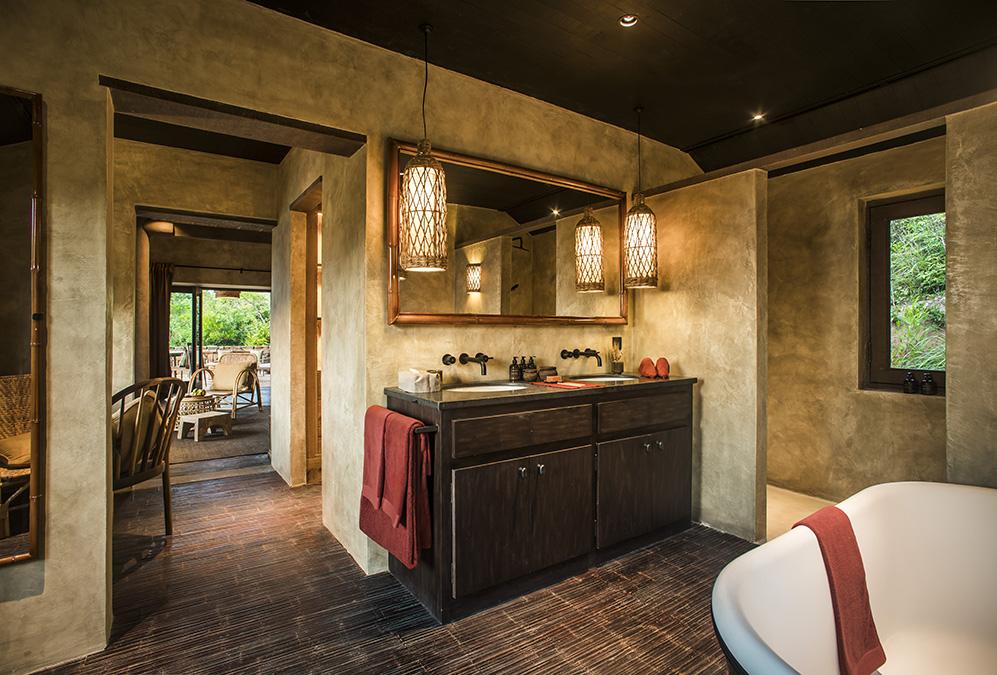 The eco-friendly luxury resort offers guests an experience that brings to life the country's traditions. Inspired by Vietnam's ethnic cultures, the 71 villas are built in the three different characteristic architectural styles of the Cham, Bahnar and Ede. They were built according to ancient, locally developed techniques.
As with all our projects, it was vital to create a strong sense of place with the use of local materials and traditional construction techniques, while always ensuring it has an environmentally friendly approach.

Arnaud Zannier, CEO and founder of Zannier Hotels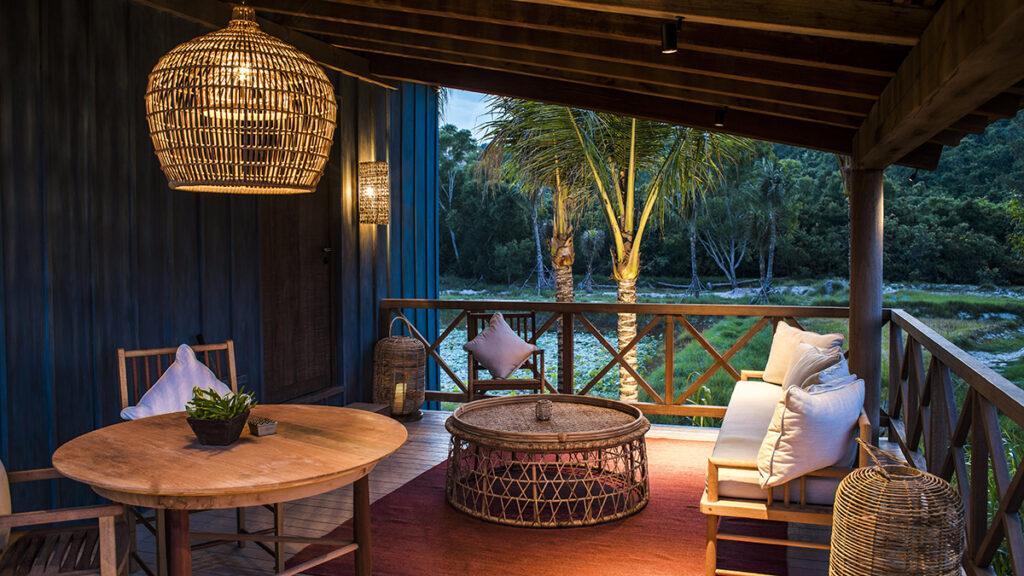 Most of the buildings are framed with local "gỗ chò chỉ" wood, which is especially known for its resistance to moisture.
Carefully built structures
The tree that provides this raw material is threatened in many areas by loss of habitat. This makes it all the more important to treat the remaining native vegetation with care.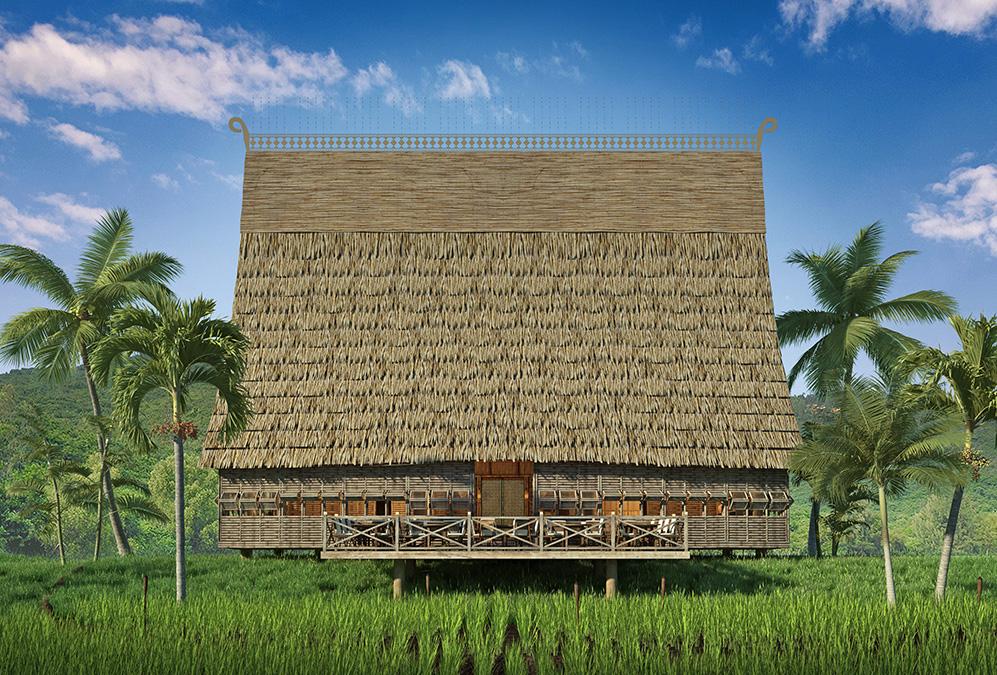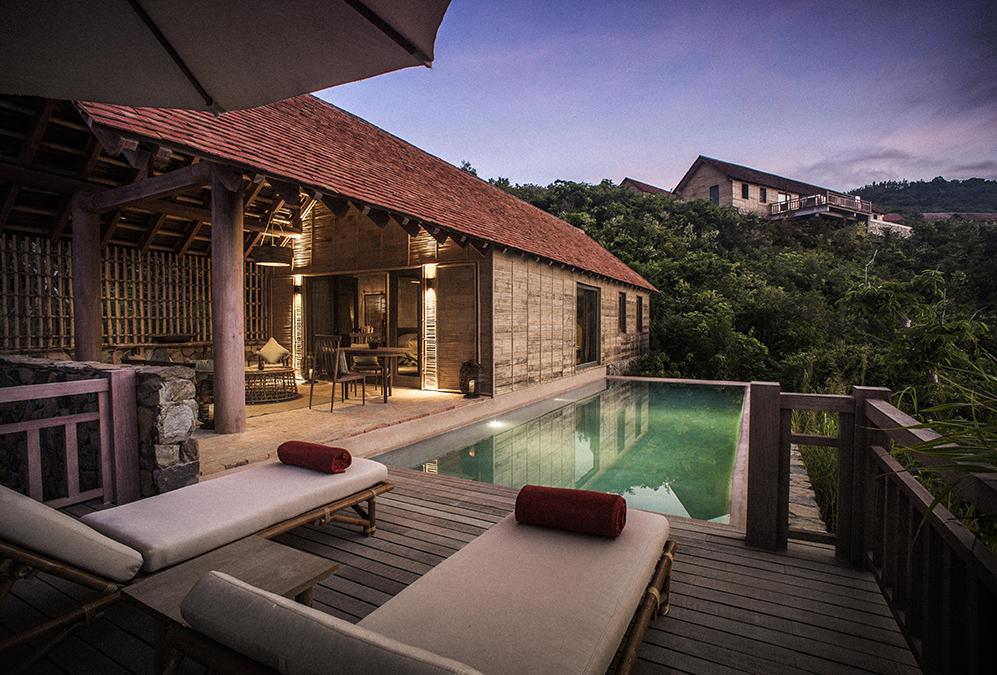 The most iconic and complex structure in the new resort is particularly impressive: the Bà Hai Vietnamese restaurant pays tribute to the traditional architecture of the Bahnar communal houses. With a height of 12 metres, it is not quite as high as its historical archetype (19 metres), but it offers a splendid view of the hotel's own rice fields.
Nature as co-designer
Materials like rattan, bamboo, stone and straw, whose texture changes over time, also guarantee an authentic Vietnamese atmosphere.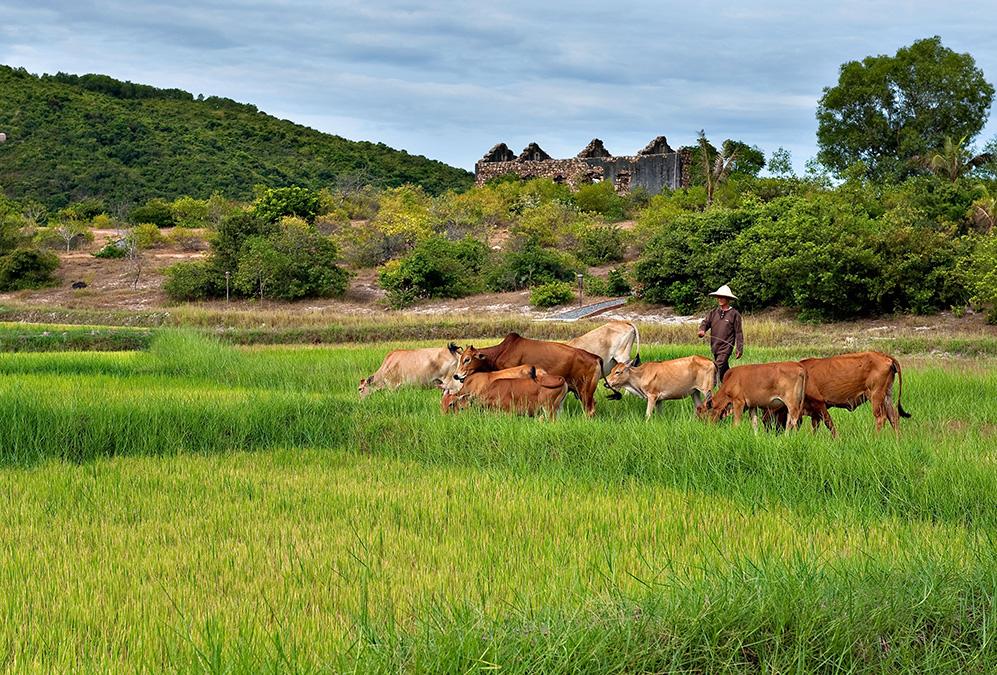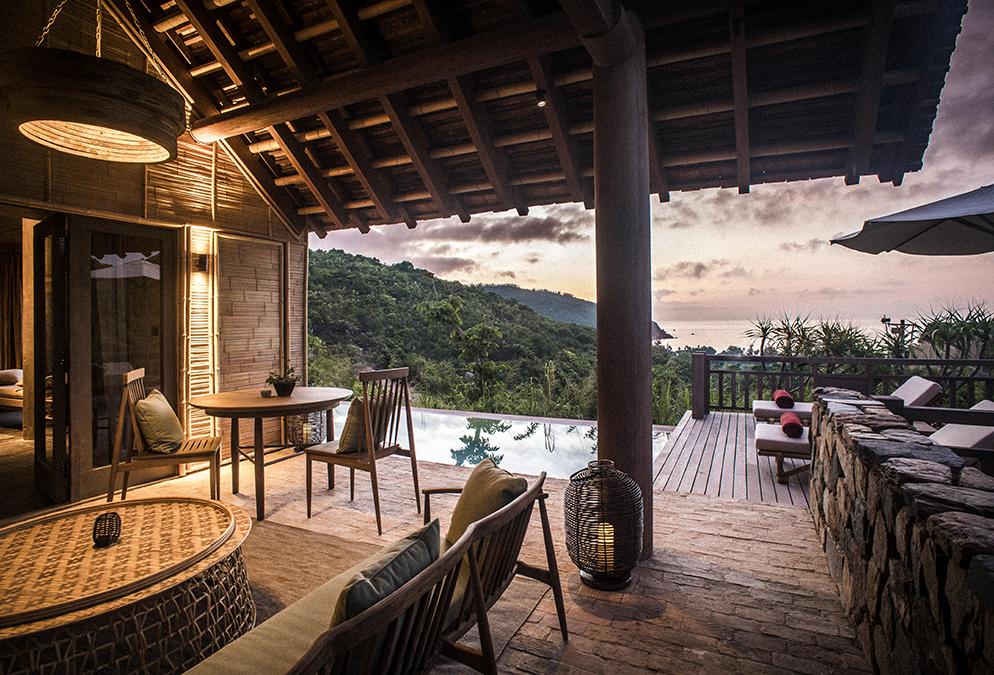 The green luxury resort in the midst of bamboo and palm groves blends harmoniously into its natural surroundings. Even the highest roof of the complex is barely discernible amongst the treetops. Forty-six of the exquisitely furnished villas have private pools. And all of these structures benefit from their location along this idyllic beach on the South China Sea.
An authentic Vietnamese atmosphere
To do true justice to Vietnam's cultural richness, Arnaud Zannier spent months travelling across the country. The hotelier researched local traditions and building methods and learned from locals about their way of life and culture. He did everything he could to prevent his fifth dream project from becoming an artificial "Vietnamese-style" Disneyland.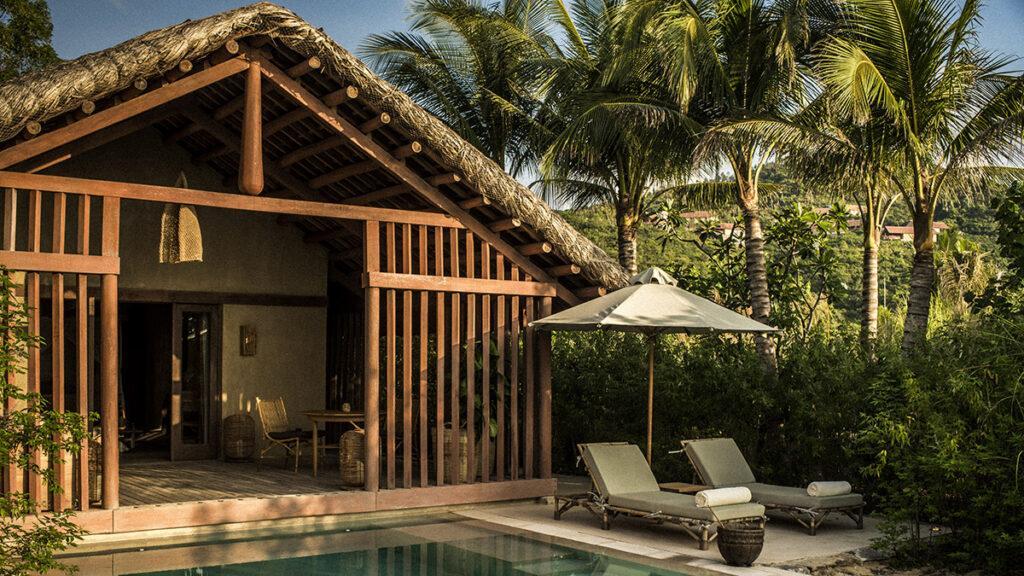 "The aim of Bãi San Hô was to create authentic experiences where passion, people and a sense of purpose come together," Zannier says. He is particularly fascinated by the architecture of the floating villages: "It was these that ultimately inspired me to build the Paddy Field Villas."
Traditional architecture
The resort's Paddy Field Villas are inspired by traditional Vietnamese fishermen's houses built on stilts. With their blue walls, these holiday homes are reminiscent of the original dwellings that they were modelled on. Details such as the cone-shaped "non la" hats worn throughout the country and hand-woven fish baskets made of reeds elegantly underscore the authenticity.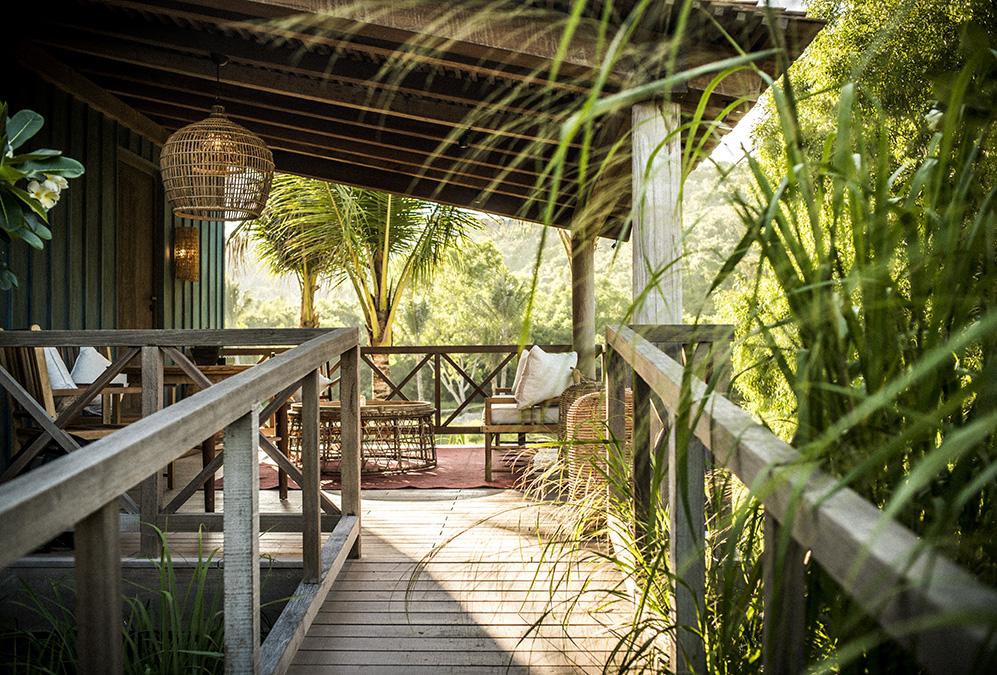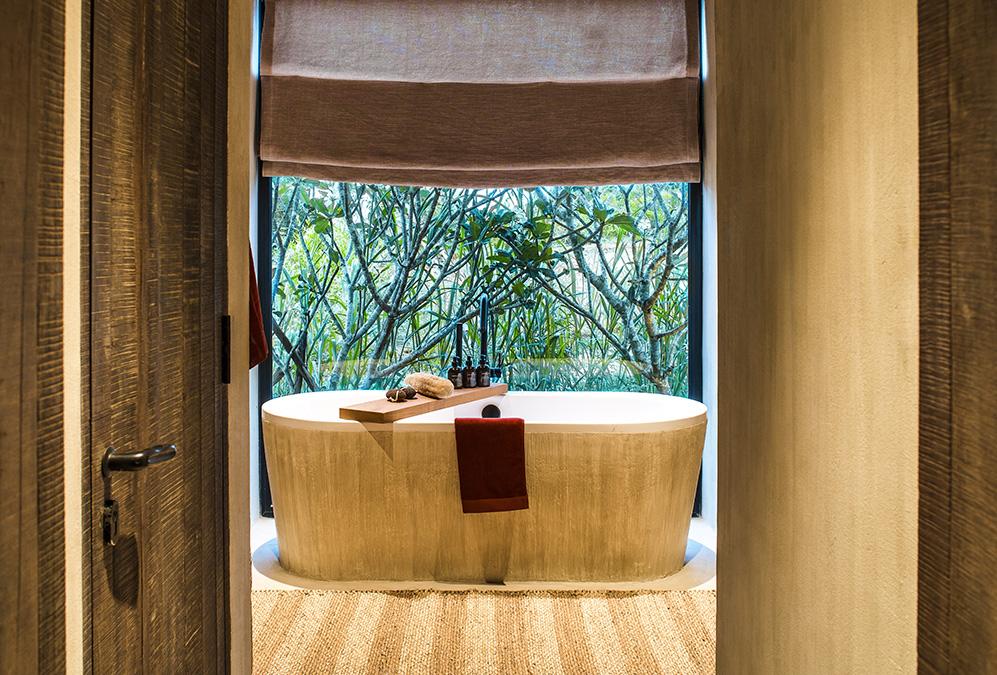 The Hill Pool Villas, on the other hand, are constructed in the longhouse style. Earthy tones, natural stone walls and bamboo floors combine to create a rustic flair that embodies a strong connection with the Ede ethnic group. Aside from the sweeping view of the coral bay, the highlight here is the age-old Ede tradition of adding a new room to the end of the existing longhouse for every new generation.
Understated luxury
The Beach Pool Villas were inspired by the style of the Cham rice farmers, who also live along the coast. Cream-coloured hues and driftwood wall panels set the tone here, creating that sense of genuine Vietnamese style that the luxury resort aims to offer. As with the Hill Pool Villas, guests here can choose between one- and two-bedroom variants.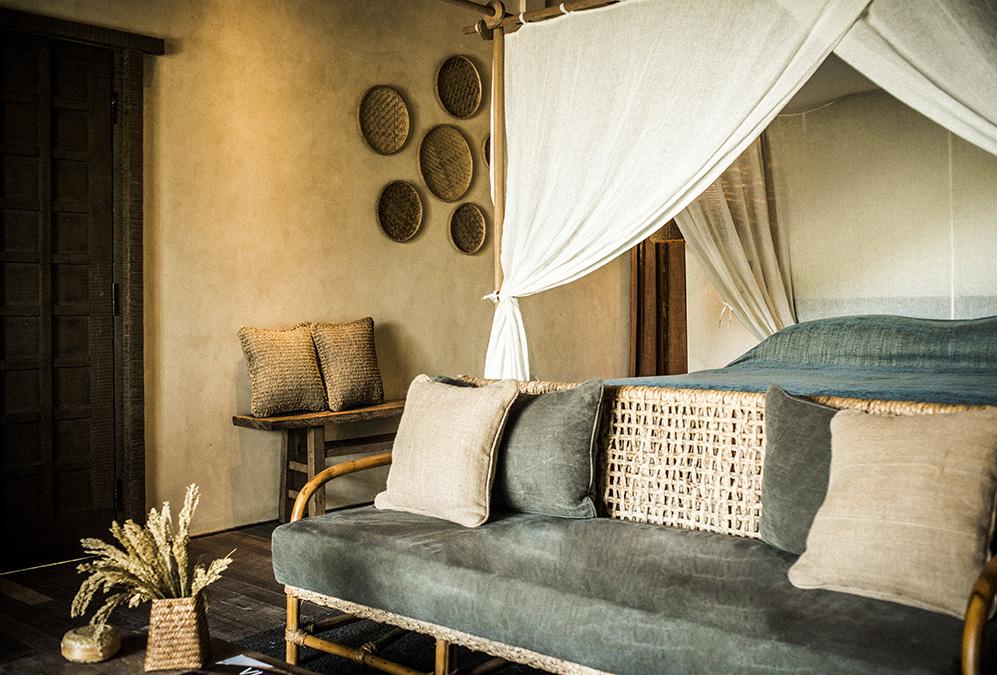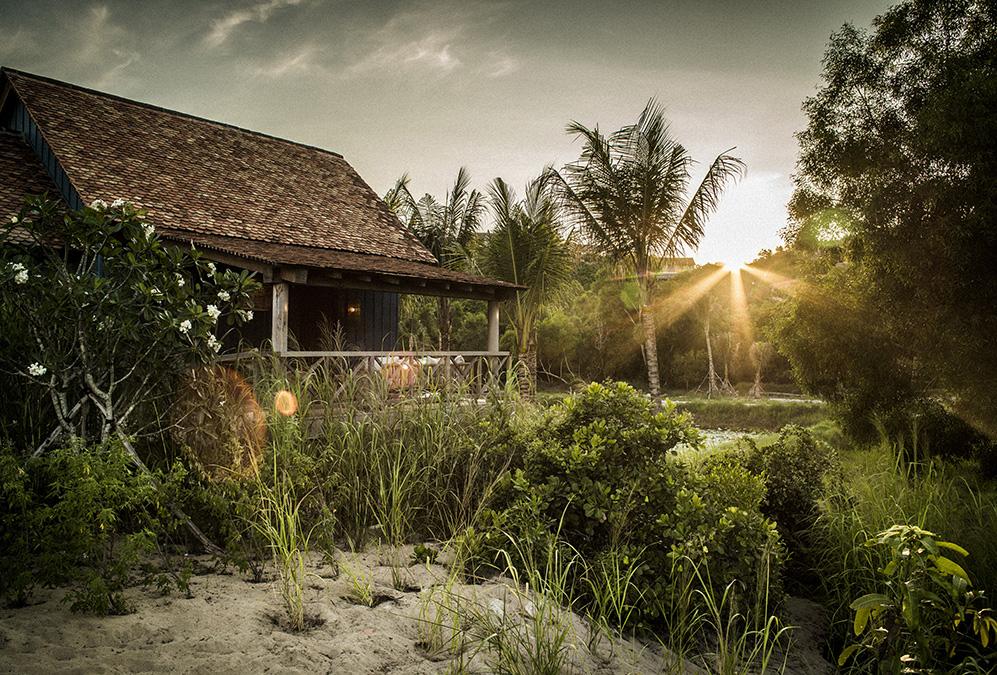 Zannier takes a hands-on approach and plays a large role in determining what his resorts will look like. The founder and CEO of the Zannier Group, which now comprises five resorts, also heads his own design team. Construction of Bãi San Hô began in March 2018 and the cornerstone was laid in June. During the initial phase, the hotelier sought professional support from the French architectural firm Studio KO. And the green luxury resort in Vietnam was already able to open its doors by 1 December 2020.
Bringing the fishermen on board
Solar panels and rainwater recycling may be lacking at this Vietnamese destination, but, in addition to the aforementioned replanting and gardening, major efforts are made to protect the environment and pursue sustainable practices in other ways. The resort works closely with local fishermen to address the problem of overfishing along the coast and protect the offshore coral reef. And a treatment plant ensures that water, an essential resource, is used sparingly and purified.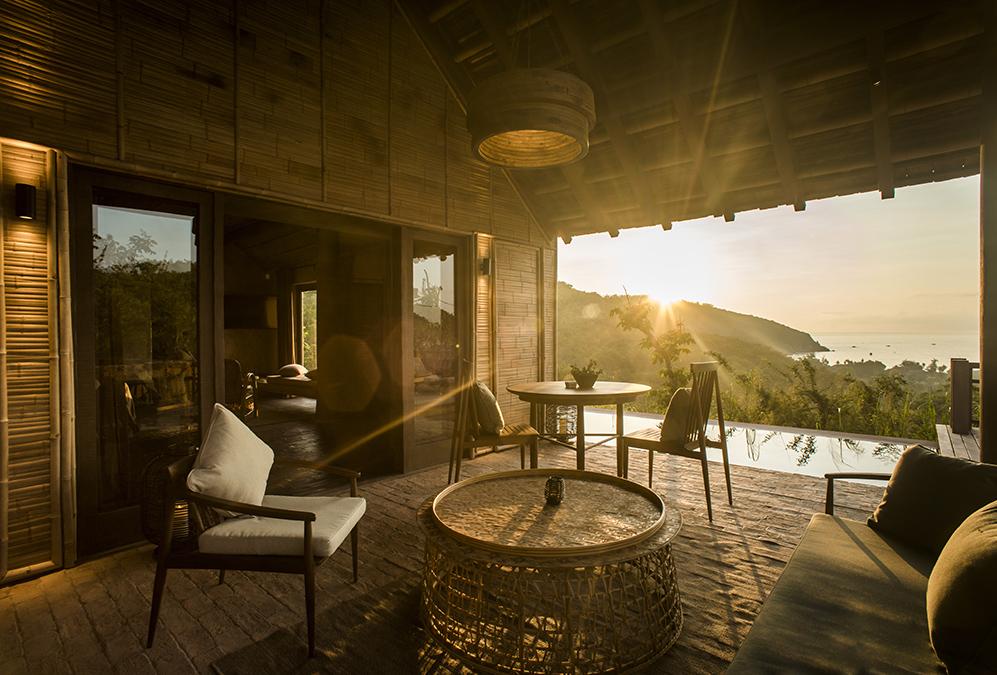 "As with all our projects, it was vital to create a strong sense of place with the use of local materials and traditional construction techniques, while always ensuring it has an environmentally friendly approach," says Zannier. It has always been his goal to "stay true to the country, its culture, its traditions and to the surrounding environment."
Allure of the unknown
The hotelier also aims to make the new Bãi San Hô an exciting experience for his guests. The green luxury resort is intended to allow travellers "to discover an unspoilt corner of Vietnam, in a region [that is] still very mysterious and largely unknown."
It has always been my goal to stay true to the country, its culture, its traditions and to the surrounding environment.

Arnaud Zannier, CEO and founder of Zannier Hotels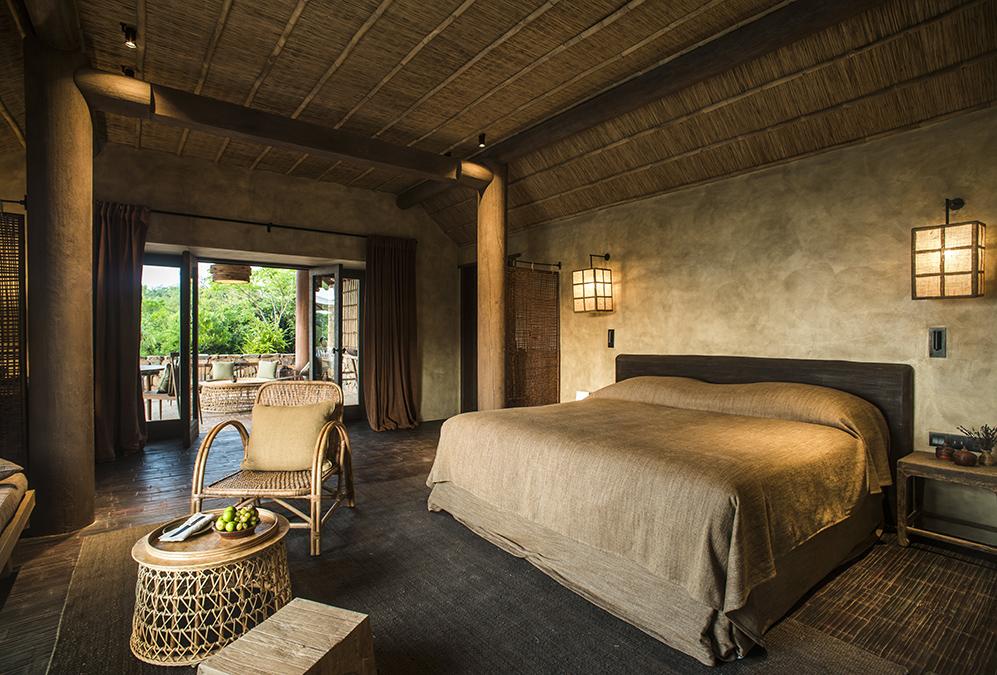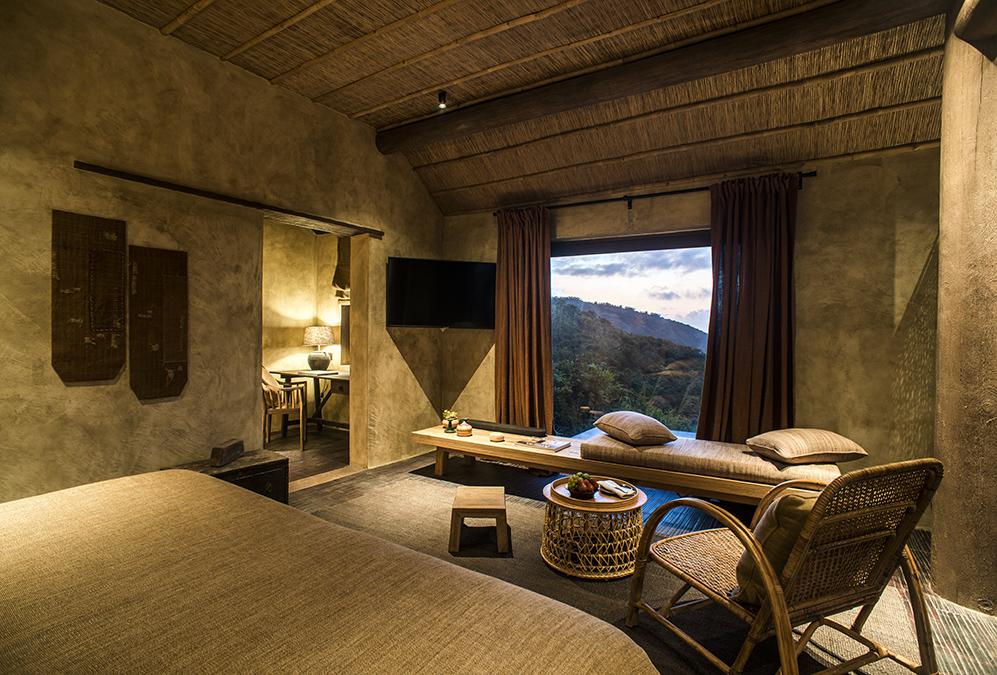 There can be no doubt that Zannier's Vietnamese project adds an additional jewel to his relatively new, privately-owned hotel group. Bãi San Hô continues in the tradition established by his first four projects: the holiday homes, designed with great sensitivity, highlight the characteristics, nature and culture of the region – without flaunting the luxury that they offer.
A specialist for extravagance
For example, Zannier's Namibian lodge "Omaanda", located north-east of Windhoek, combines custom design with Ovambo traditions. Meanwhile, in the southern Namib Desert, the "Sonop" tented suites built on granite boulders whisk guests back in time to the 1920s. And "Le Chalet" in Megève, France combines the charm of traditional Alpine architecture with modern comfort.
Special adventures
The Zannier Hotel "Phum Baitang" in the famous Cambodian city of Siem Reap also offers extraordinary highlights: surrounded by rice fields and built in classic Khmer style, it is the ideal base for exploring the legendary Angkor Wat and other nearby temple sites.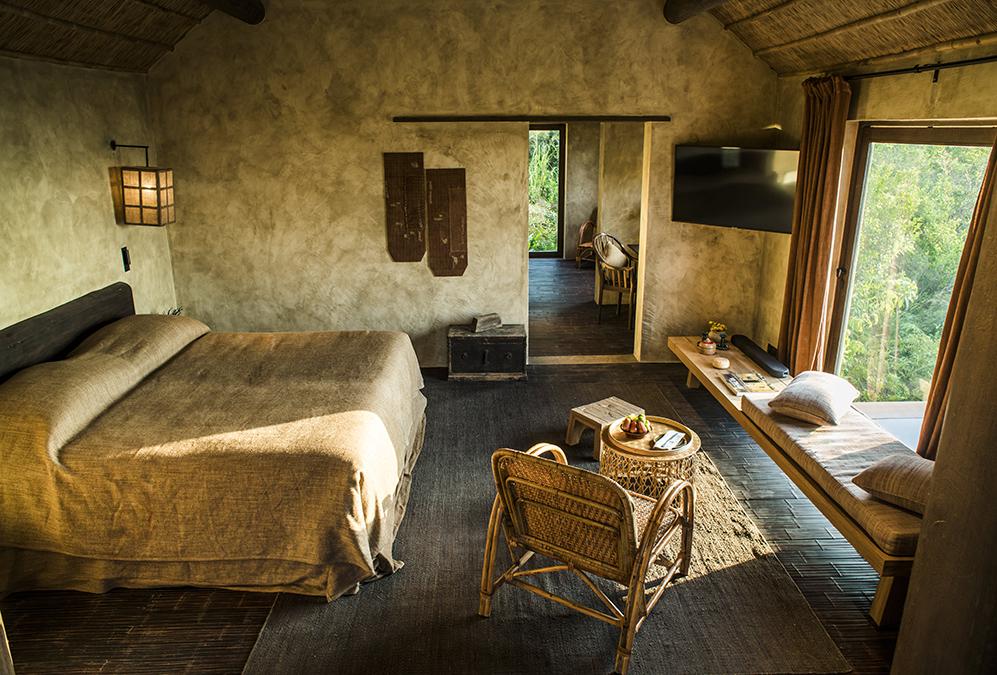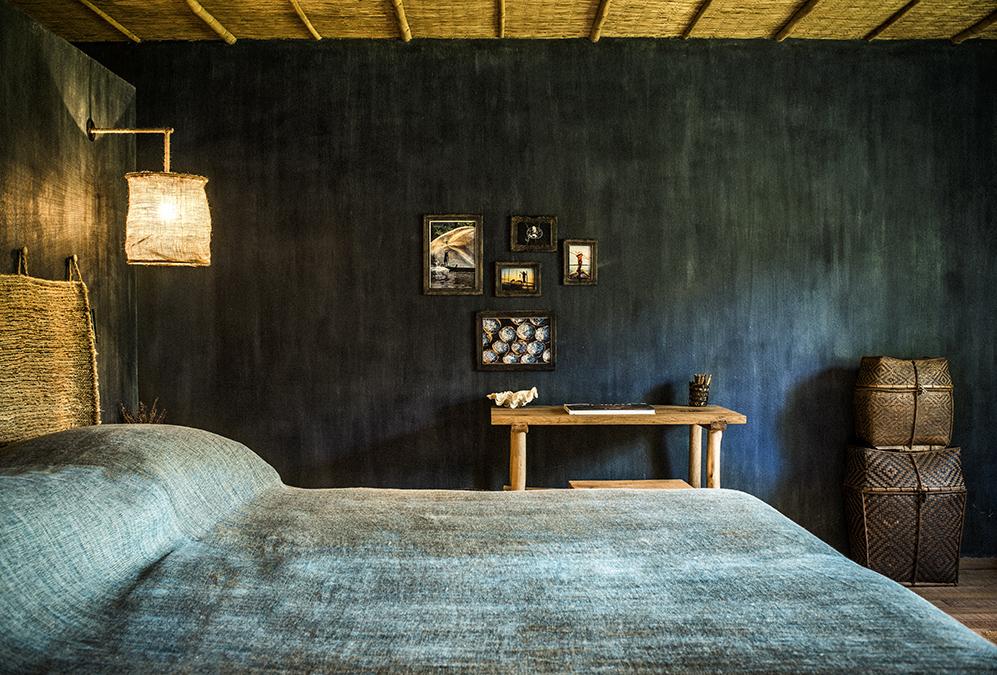 Exquisite resorts in pristine locations are in high demand, especially among an affluent clientele that yearns to discover new things without sacrificing any of the customary comforts.
The "luxury adventures" trend
This is a trend that the renowned Six Senses Group is also focusing on. Its environmentally friendly "Shaharut" resort in Israel is scheduled to open in August 2021. In the biblical land of the Negev desert, it features impressive architecture that brings history back to life – including, of course, the amenities of modern luxury hotels. And in the natural paradise of the Galapagos Islands, another exclusive Six Senses destination is being built based on plans by eco-architect Hitesh Mehta.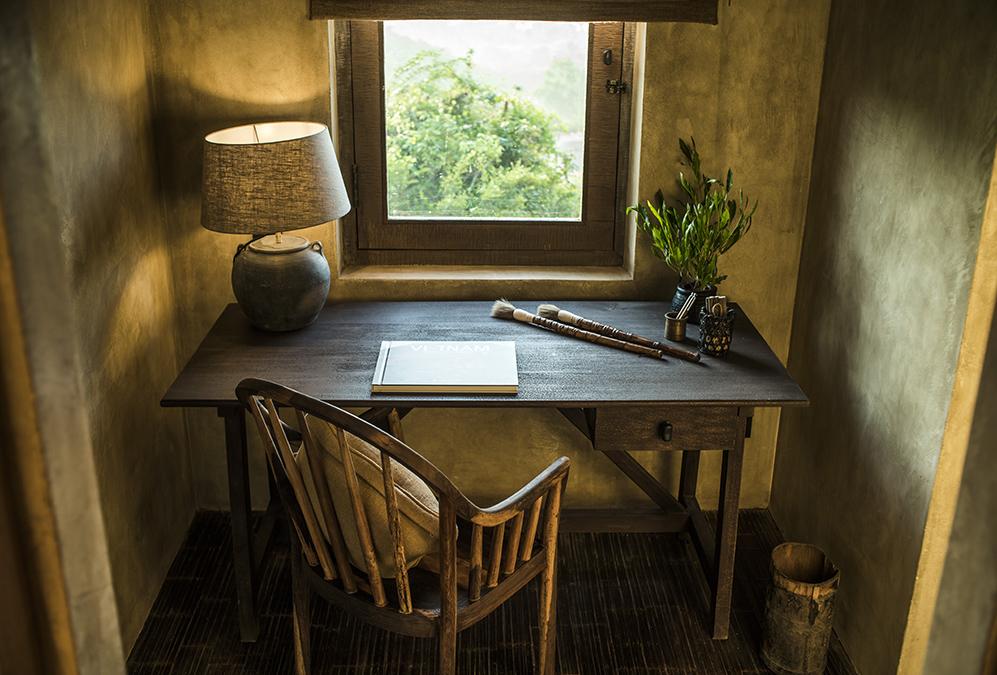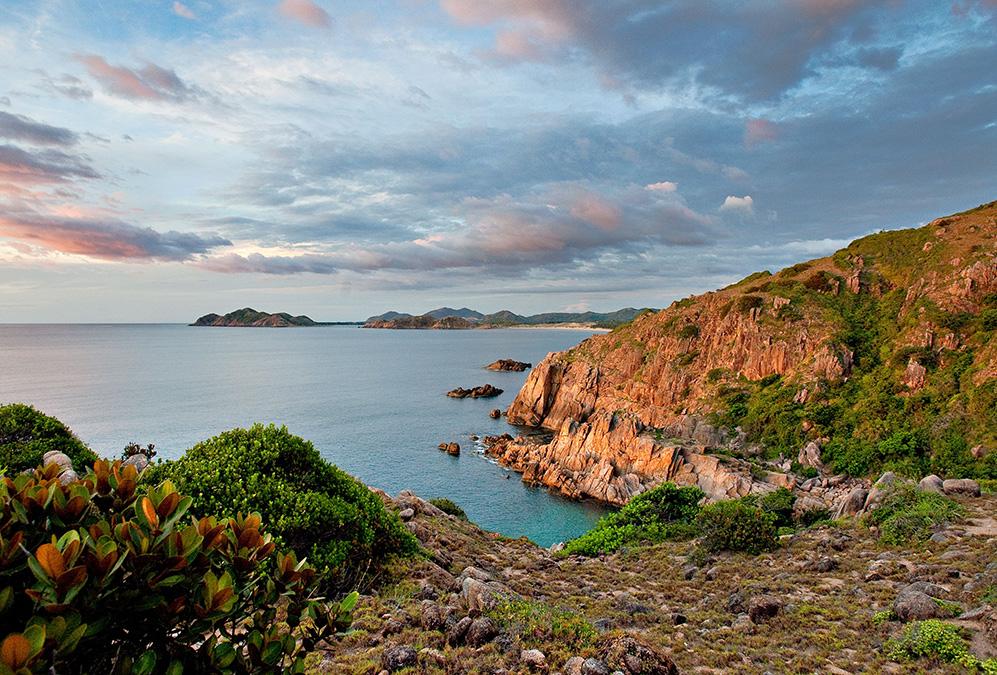 Of course, holidays at such resorts are not a low-budget affair. For example, if you want to spend a week in the new Zannier Hotel Bãi San Hô in May, when the weather is pleasant, you will have to fork out a minimum of approx. 410 euros per night, according to the hotel's website.
Vietnamese style at its finest
That said, a glance at the resort's booking link shows that this price will secure you a Paddy Field Villa. And, sure enough, if you are longing for true Vietnamese style in Arnaud Zannier's understated yet luxurious fifth dream project, a stay at this luxury beach resort could well turn out to be a priceless experience.
Zannier Hotels Bãi San Hô online >>
---


---
Text: Elisabeth Schneyder
Translation: Rosemary Bridger-Lippe
Images: Frederik Wissink / Zannier Hotels