Since launching in 2017, Acne Studios' Musubi bag has gone through numerous iterations. Woven or embellished, multicolored to monochrome, miniature to extra small. Following on from the twisted wedding of the SS23 show, the new Musubi bags are reshaping familiar ideas of mundane symbolism.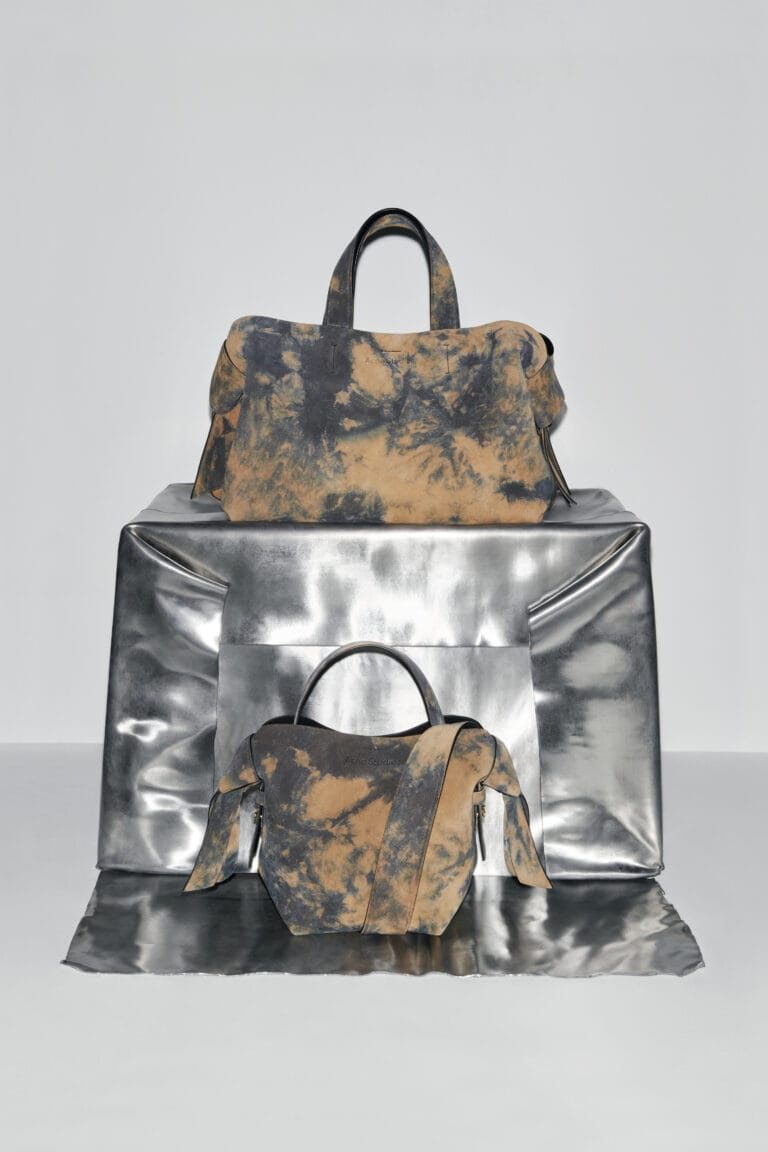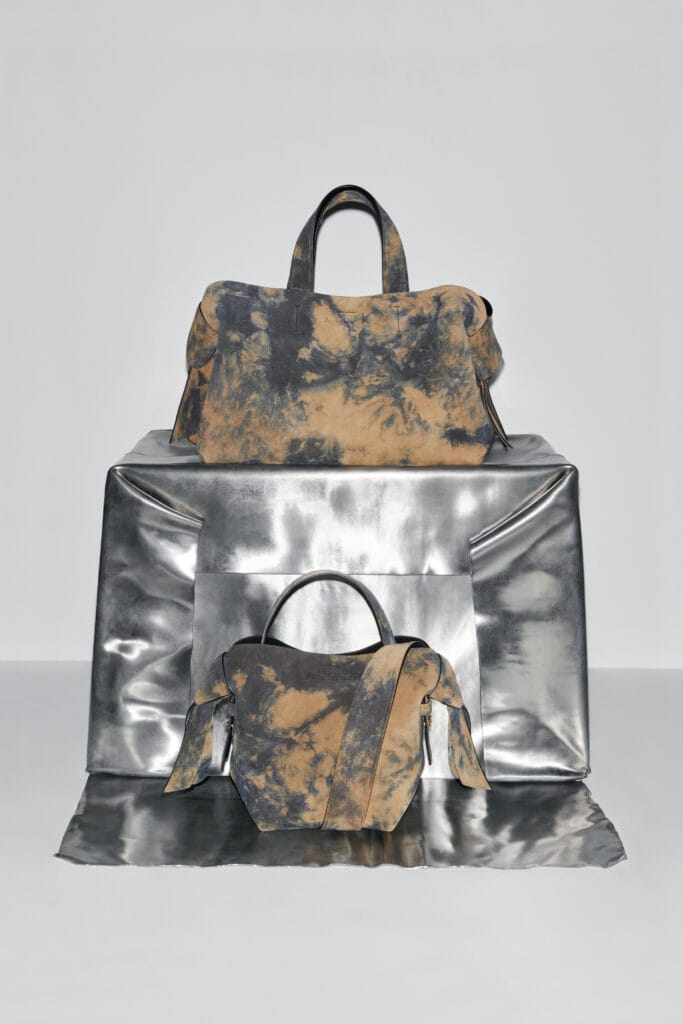 The updated collection unravels in a triptych of stories, each referencing a different element that is embedded into the Acne Studios identity.The biggest novelty of the season is the a Musubi midi bag shape, which harks back to the original inspiration in the knots of traditional Japanese obi sashes. For this occasion, the Acne Studios studied the philosophy of the bag's homonymous snack food and reconfigured its silhouette into a territory of elegant minimalism. As a result, it emerges with new-found functionality as a daily tote with two handles and a sleek horizontal form.
Introducing new textures, SS23 presents a fabric reminiscent of vintage tie-dye t-shirts haphazardly bleached in someone's bathroom. A nod to the free-spirited energy of the DIY movement dating back to the 1970s, it combines the luscious curves of its classic shape with a chaotic print of clouds in two color palette variations. One of them evolves from a gray-ish black into a shade of burnt sand while the other captures an aquarelle of blues. The tie-dye prints come in both the Musubi Mini shoulder bag and the new Musubi midi bag.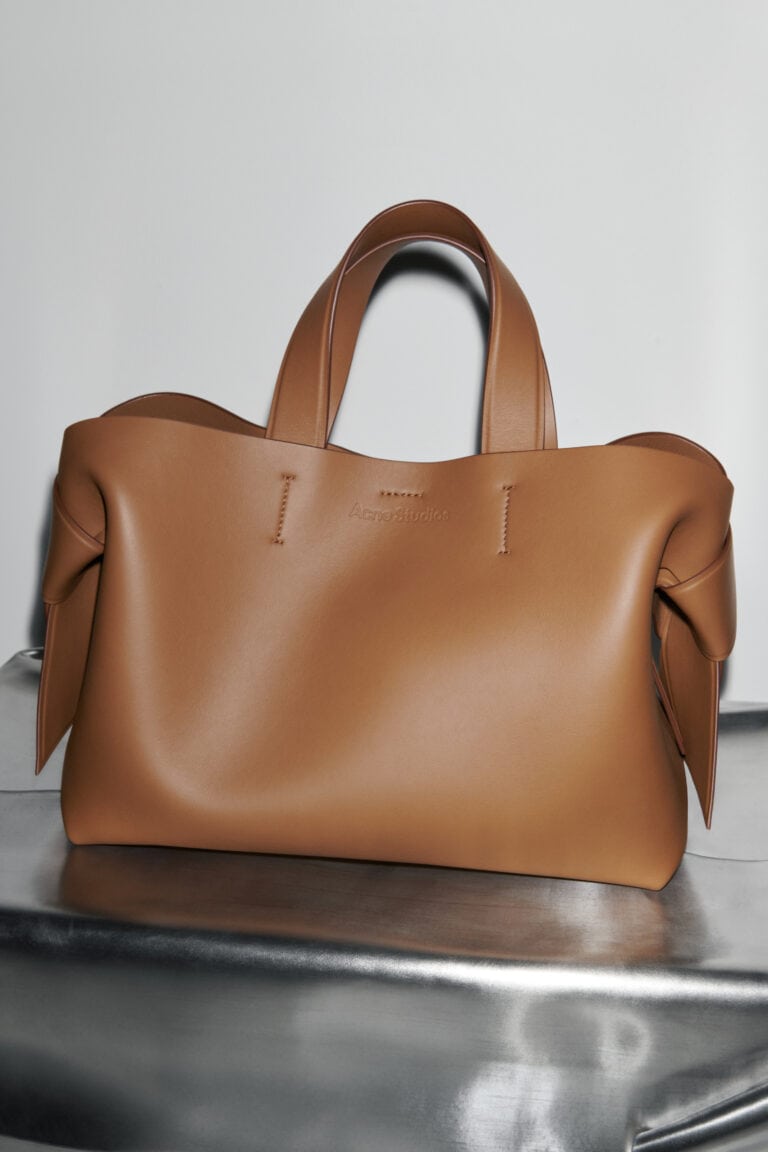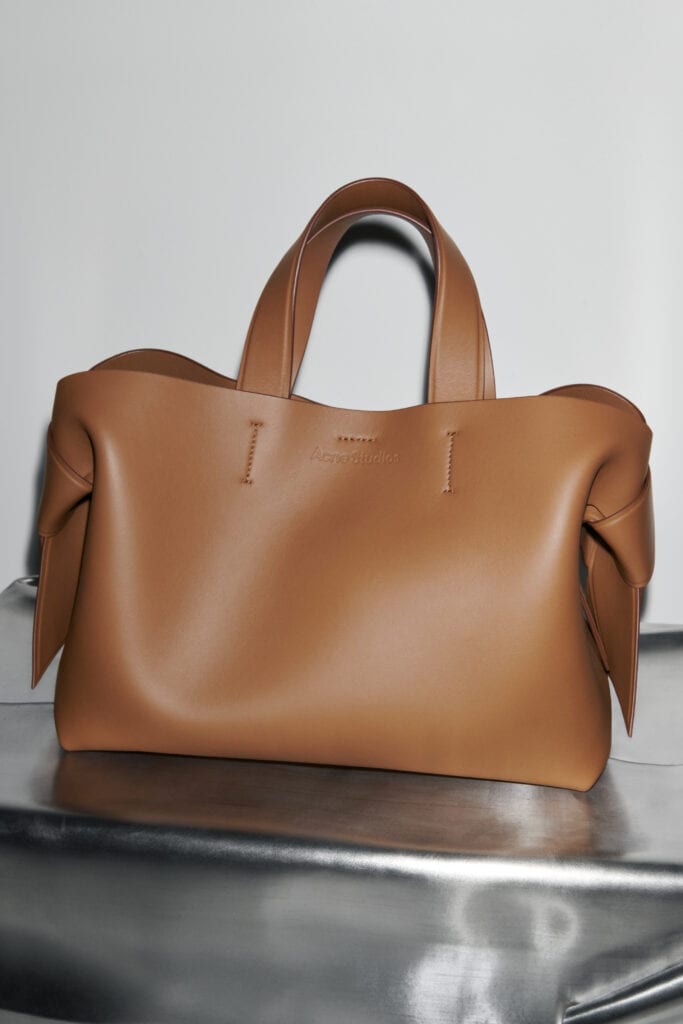 The Acne Studios heritage of denim continues to play a major role in Jonny Johansson's seasonal explorations, and the Musubi bag is getting the jean treatment.. In this Acne Studios update, a childhood memory is elevated into a modern object of desire thanks to its fine details – carefully distressed textures, contrast stitching and the softness of the material achieved through a unique wash. The denim version is available in the Musubi mini bag.The full SS23 collection of Musubi bags will be available in selected stores and online from today.