Finland is known to be a pioneer in flexible work life and appreciation for the well-being of employees, even before the pandemic. Now Lahti, the European Green Capital 2021, wants to encourage its residents to enjoy the calming effect of nature and has therefore set up remote workstations in the city's nature sites free for everyone to use.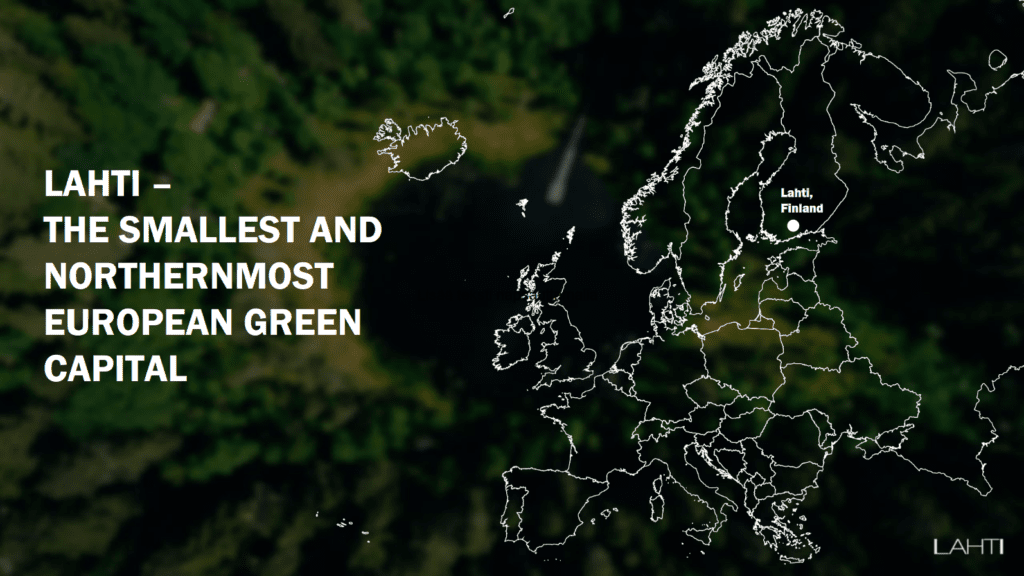 Spending time in nature has many benefits on our overall well-being, as it can at best improve one's mood and reduce stress. Thanks to the new workstations in Lahti, it is now possible to combine remote work and nature in a convenient way and thus boost one's energy. Forests play a major role in building an ecologically sustainable future, but they also offer opportunities for relaxation in the midst of hectic everyday life.
The importance of nature
The way we work has changed significantly and remote work has come to stay. However, people are now longing for hybrid solutions and increasingly value their own freedom to determine the place and time for work. Many have also found themselves to nature more often in between meetings and have awakened to the importance of nearby nature. That is why Lahti, the European Green Capital 2021, has built remote workstations in nature to remind us of both the diversity and the calming effect of nature.
The workstations, named Viita, are located all over the city from parks to wilderness: this way during the workday remote workers have the opportunity to admire the diverse nature of Lahti. Locality is reflected in both the design and execution of the Viita workstations.
Lapakisto Workstation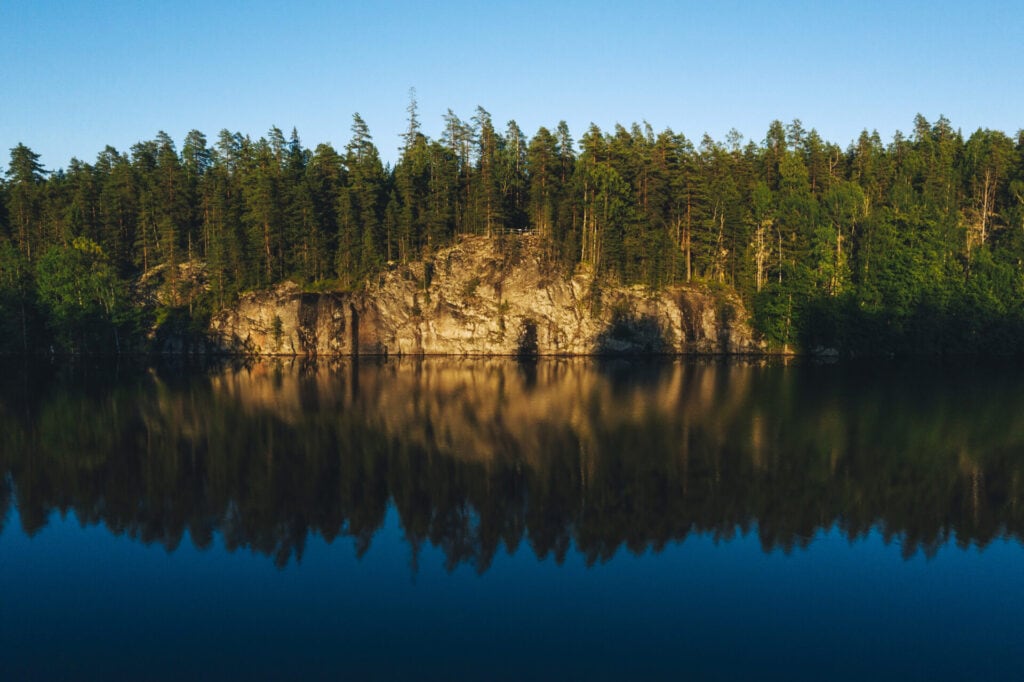 The Lapakisto conservation area covers an area of 230 hectares, of which 18 hectares is covered by water. There are many places worth seeing in the Lapakisto area.
One of the most stunning places is Pitkäjärvenvuori Hill, the top of the hill being 45 meters above the surface of Lake Pitkäjärvi. The area has different types of trails of varying lengths that have been marked on trees with identifying colours.
Lanu Sculpture Park Workstation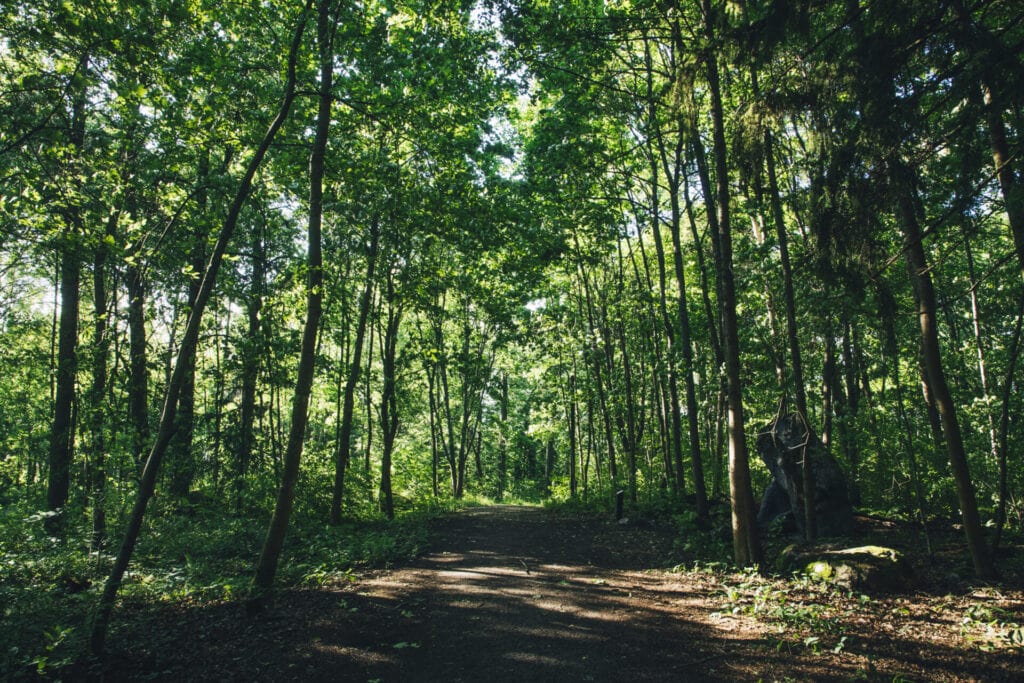 Lanu Sculpture Park is situated in Kariniemi Park and is an officially protected grove hill near the centre of Lahti. Amidst the wide range of luxuriant vegetation are works in concrete by sculptor Olavi Lanu of Lahti.
Twelve large concrete sculptures are both figurative and also feature natural objects such as a boulder, willow tree, or a twisted tree. Meandering footpaths tie the sculptures together into a park-like setting offering refreshing surroundings for visitors.
Mustankallion hill Workstation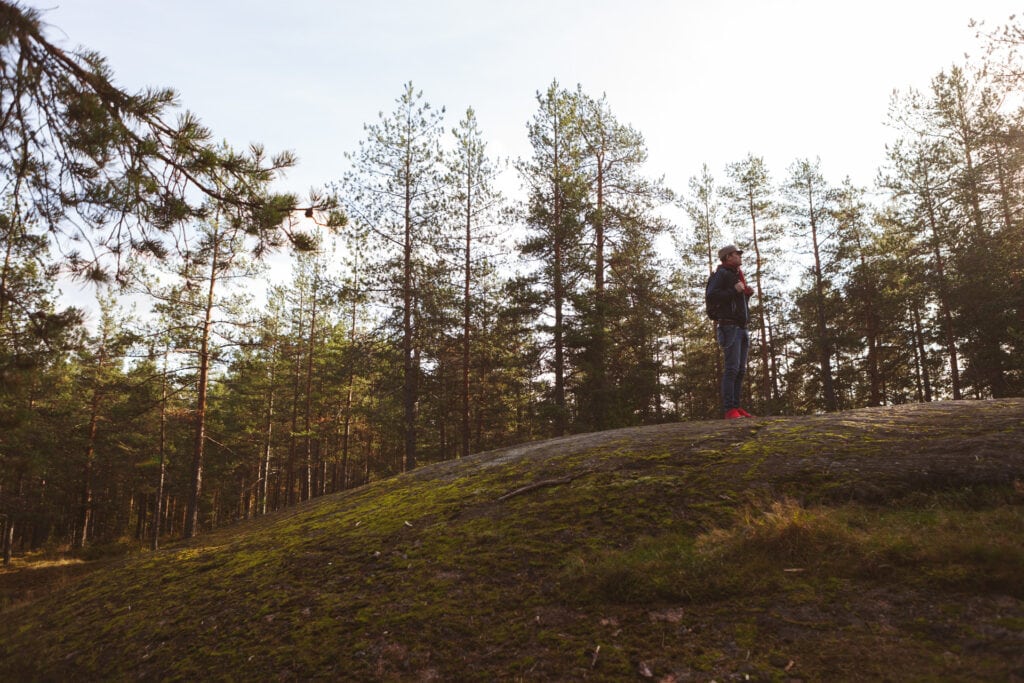 The Ice Age offers many surprises around the city of Lahti and its surroundings. The grooves on the Mustankallion hill are the most visible evidence from the direction of the glacier.
The highest hill is 150 meters above sea level, so the cliff opens perhaps the most spectacular scenery. At a glance, the visitor can see the city of Lahti, Radiomäki Hill and the radio masts, the Ski Jumping Hills, the Lahti City Hall, and the bell tower of the Church of the Cross.
Radiomäki hill Workstation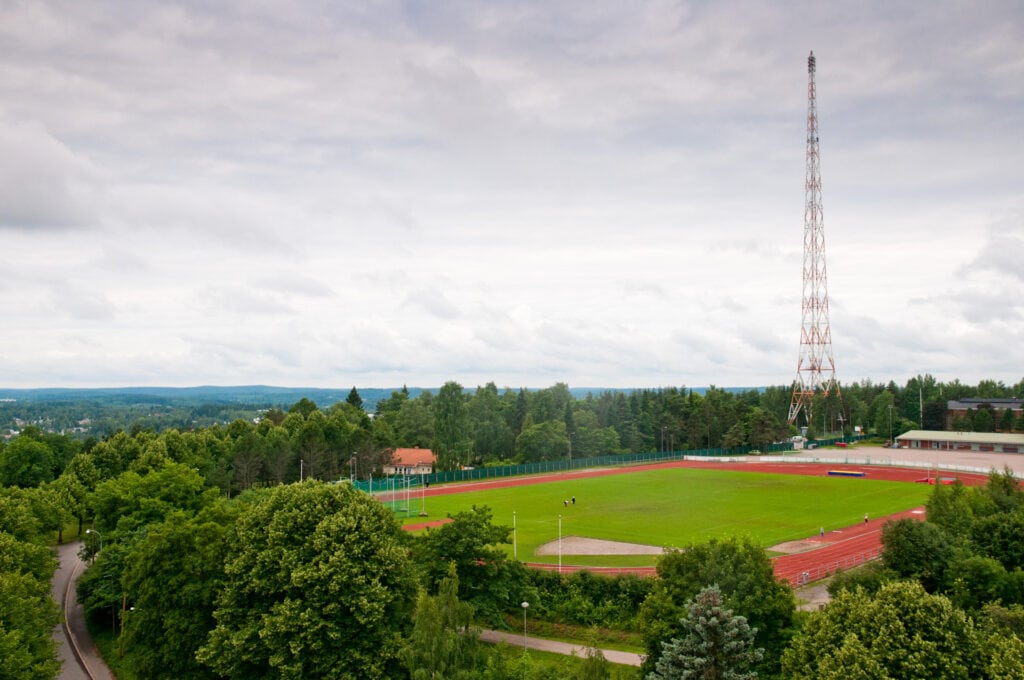 Radiomäki is a steep hill situated just a few hundred meters from the city centre of Lahti. It´s definitely worth the climb: from there, you can a stunning view over the city towards Lake Vesijärvi. Radiomäki hill is also the home of the iconic Lahti radio masts of which you can find great angles in bright daylight as well as in evening lighting.
Viita workstations combine Nordic design and nature in a functional way
The Viita-workstations have been made in collaboration by local design company Upwood and creative agency TBWA Helsinki, and a team of students from LAB Institute of Design and Fine Arts has been involved in the process.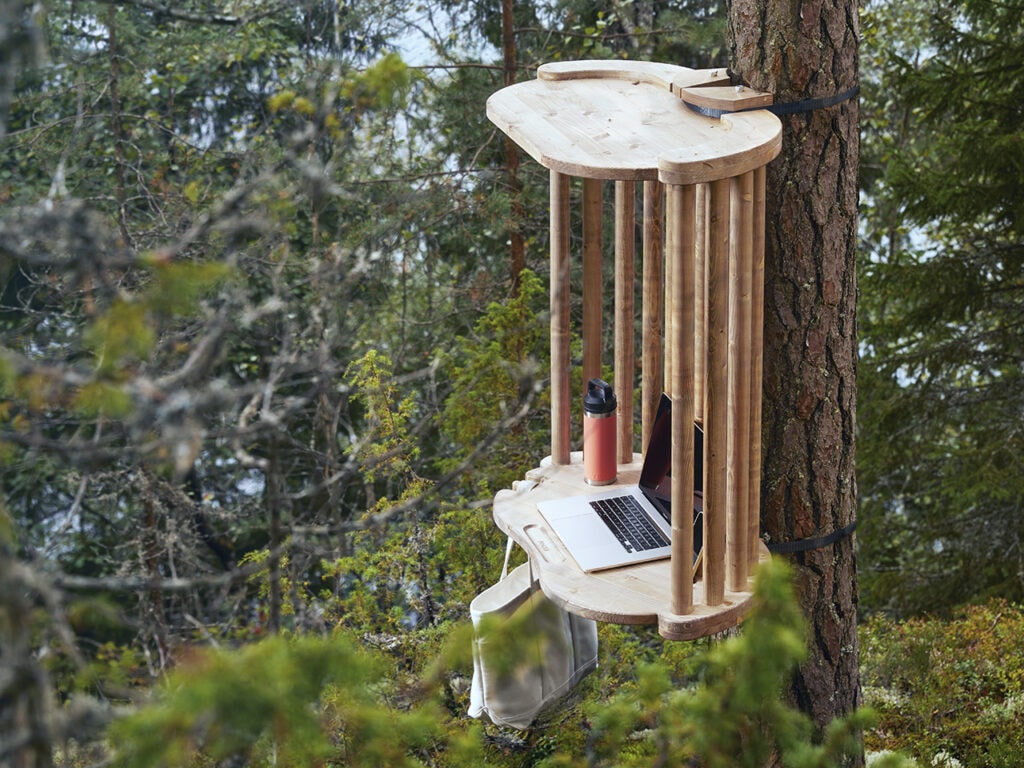 Nature was strongly present throughout the design process of the Viita workstations. The design reflects ecology, locality and functionality. The workstations are unique in terms of usability, and differ from traditional camping tables due to their functions that are specifically designed for remote working. They include a telephone and a cup holder, an area for one's laptop, a place to put one's pens and a possibility to hang a bag or purse. 
The designing process started by thinking about the shapes, textures and elements that can be found in nature. They combine the roundness of trees and breathing nature, helping the workstations to blend into surrounding nature. The design of workstations guarantees a sense of privacy, but also a connection with surrounding nature while working,

says Umberto Onza, an industrial designer from TBWA Helsinki, who led the designing process.
Viita workstations are made of Finnish spruce, which is durable material for outdoor use. The use of spruce has a long history in Finland, and as a material it represents the Finnish forest at its best. The workstations are attached to trees so that no harm is done to the trees after installation and removal.
Spending time in nature boosts wellbeing
The global pandemic and the shift to remote work has made work communities consider the importance of well-being at work from a new perspective. Spending time in nature has many benefits on our overall well-being, as it can at best improve one's mood and reduce stress. Thanks to the new workstations in Lahti, it is now possible to combine remote work and nature in a convenient way and thus boost one's energy.
Forests play a major role in building an ecologically sustainable future, but they also offer opportunities for relaxation in the midst of hectic everyday life. In the midst of remote working, many have found that nature has positive effects on mood. In addition to taking into account the changes that are happening in working life, we wanted to highlight local designers and production. The result is unique and very high quality,

says Saara Piispanen from Lahti – the European Green Capital 2021 project.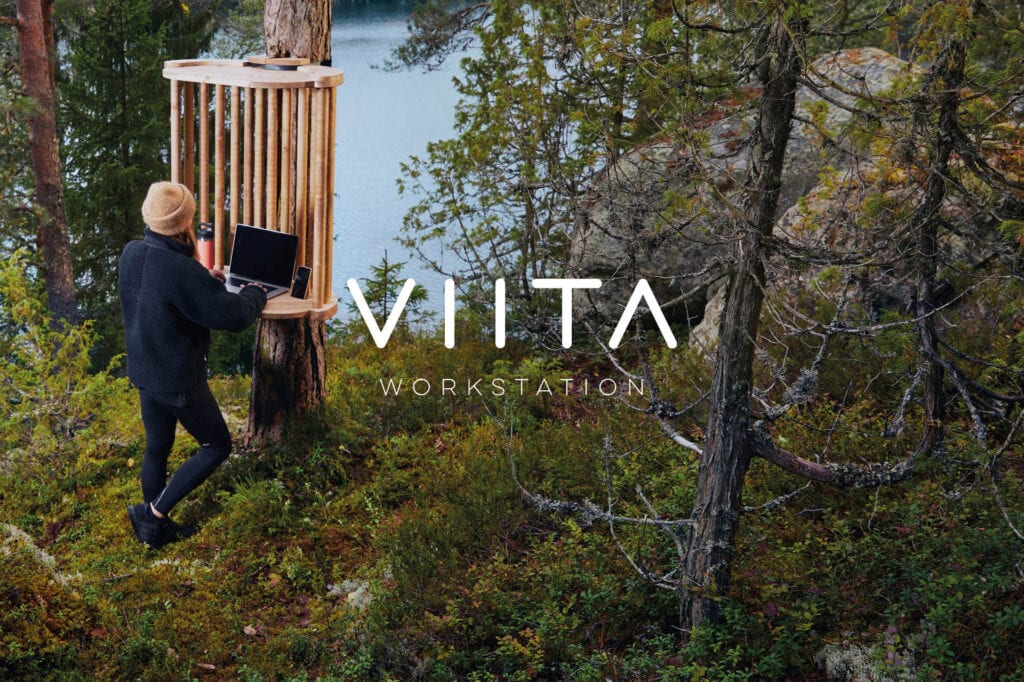 Viita workstations will be in use for the first time this autumn as a part of the Green Capital Year. Lahti also encourages other actors to set up workstations and shares the drawings for open use.
---
The European Green Capital Award (EGCA)
The European Green Capital Award (EGCA) is an initiative of the European Commission, rewarding cities who have committed to environmental, social and economic sustainability. The European Commission has long recognised the important role that local authorities play in improving the environment and their high level of commitment to genuine progress. Many innovative solutions to these challenges have been developed in urban centres.
The European Green Capitals have a second important role. They must inspire and motivate other cities by promoting and sharing good environmental practices, experiences and spreading the ideal of the European Green Capital Project. Green cities – fit for life!
In addition to its future plans, a city's performance, initiative and innovation in the past and present all contribute to the award evaluation process. At the first stage, a panel of independent experts evaluates the applications, with respect to 12 environmental indicators. Each city's application is therefore a very detailed description of its performance and credentials to become a European Green Capital Award winner. Following the Expert Panel's assessment, a shortlist of finalist cities is proposed that shall continue to the final stage of the competition. The final stage involves a presentation by the shortlisted cities to an international Jury. At the final stage, cities will be judged according to their overall commitment, vision and enthusiasm; the city's capacity to act as a role model, inspiring other cities and promoting best practice; the effectiveness of the city's communications strategy to engage with and involve citizens towards changing their behaviour; and the projects /actions the city intends to set in place to enhance the city's environmental sustainability.
Applicants for the European Green Capital Award are assessed on their performance in 12* key environmental areas:
1. Air Quality
2. Noise
3. Waste
4. Water
5. Nature and Biodiversity
6. Sustainable Land Use and Soil
7. Green Growth and Eco-innovation
8. Climate Change: Mitigation
9. Climate Change: Adaptation
10. Sustainable Urban Mobility
11. Energy Performance
12. Governance
*Indicators for European Green Capital 2023 Competition Cycle
Before Lahti, 11 European cities have received this title. Lahti is the first Finnish city to win the European Green Capital Award. A sustainable future calls for action, which is why Lahti will achieve carbon neutrality by 2025. Lahti sees its year as the European Green Capital as an opportunity to showcase the best of European green innovation, promote Finland's climate targets, launch a range of ambitious partnership projects and make life better for local residents. Lahti is a City of Makers that tackles future challenges together. Lahti – Enduring change.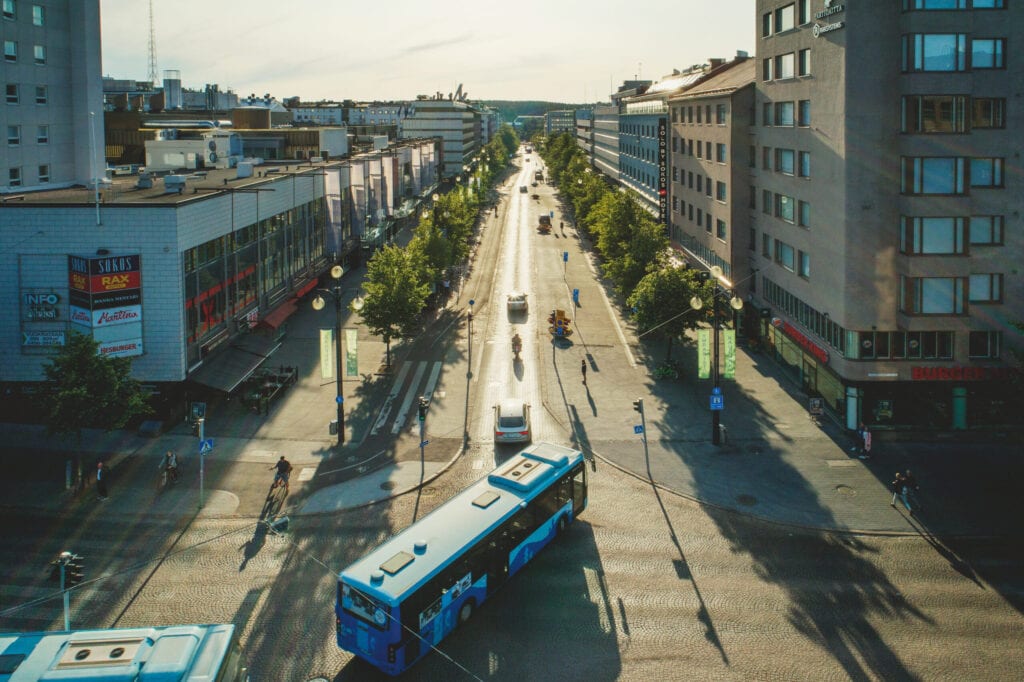 Local Solutions – Global Impact
Lahti's motto of 'Local Solutions – Global Impact' highlights how its sustainability programme and initiatives can be replicated by cities across Europe. Lahti's engagement with local businesses in air quality monitoring, and additional air quality regulations in the city itself particularly impressed the EGCA Jury. Ultimately, Lahti showed its capacity to inspire other cities to start their own journey towards becoming "fit for life".
Themes for Lahti European Green Capital 2021
The content of Lahti's European Green Capital year is structured around 4 themes*:
Carbon neutral life
Circular economy
Nature and water
Citizen participation
*https://greenlahti.fi/en/facts
European Green Capitals
2010 Stockholm
2015 Bristol
2020 Lissabon
2011 Hamburg
2016 Ljubljana
2021 Lahti
2012 Vitoria-Gasteiz
2017 Essen
2022 Grenoble
2013 Nantes
2018 Nijmegen
2014 Copenhagen
2019 Oslo
Photos: greenlahti.fi