LOUIS VUITTON presents DEEP TIME, the Maison's fifth High Jewellery collection, designed by Francesca Amfitheatrof, artistic director of watches and jewelry. DEEP TIME describes a profound travel experience that spans from the creation of the planet to the creation of life.
This new collection fuses LOUIS VUITTON's unique, original design signature and the jewelers' high savoir-faire with the origins of geology and geological heritage. This is the Maison's largest High Jewellery collection to date, featuring over 170 unique pieces – 95 of which are already in the first chapter – and a record number of precious stones.
"Deep Time is meant to take us deep into the past, to a time and place far away. At the same time, the stones take us right there, to the early days of the planet and to the history of our Earth."

Francesca Amfitheatrof.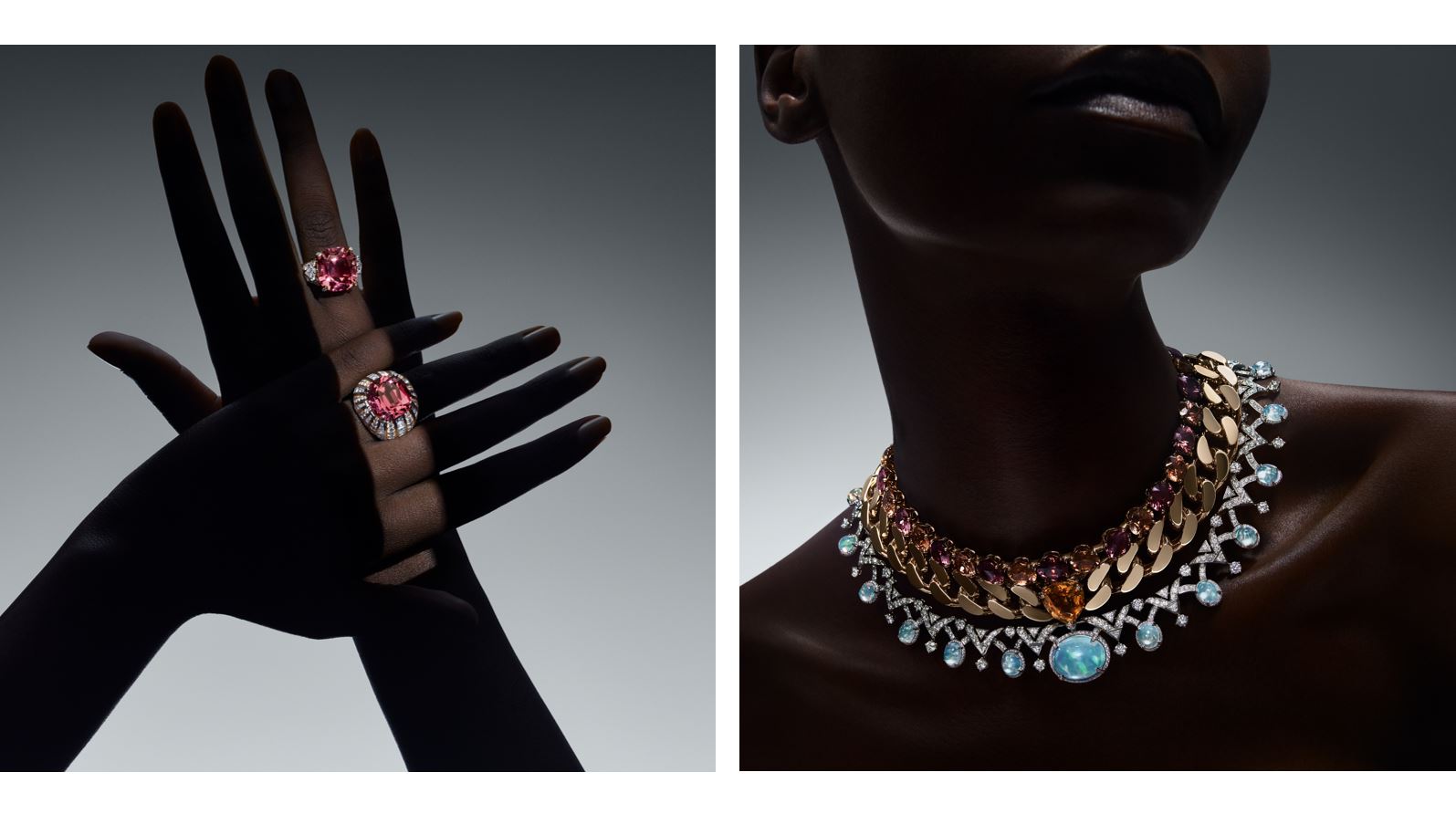 DEEP TIME is divided into two chapters – Geology and Life – and includes a total of 16 themes, 13 of which are already presented in the first part of the collection.
Geology shows the extraordinary evolution of our planet, starting with Gondwana, one of the two supercontinents that shaped the formation of the Earth. Featuring a rare selection of Colombian emeralds, Gondwana is followed by different apocalyptic evolutions expressed in the themes Volcano, Wave and Rupture, whose explosive forces are brought to life by the Maison's distinctive design language.
The Maison's graphic and strong "V" is the trademark that distinguishes LOUIS VUITTON's unique jewelry pieces. The final chapter of Geology, Drift, embodies sun and sea with a gorgeous combination of aquamarines and yellow sapphires.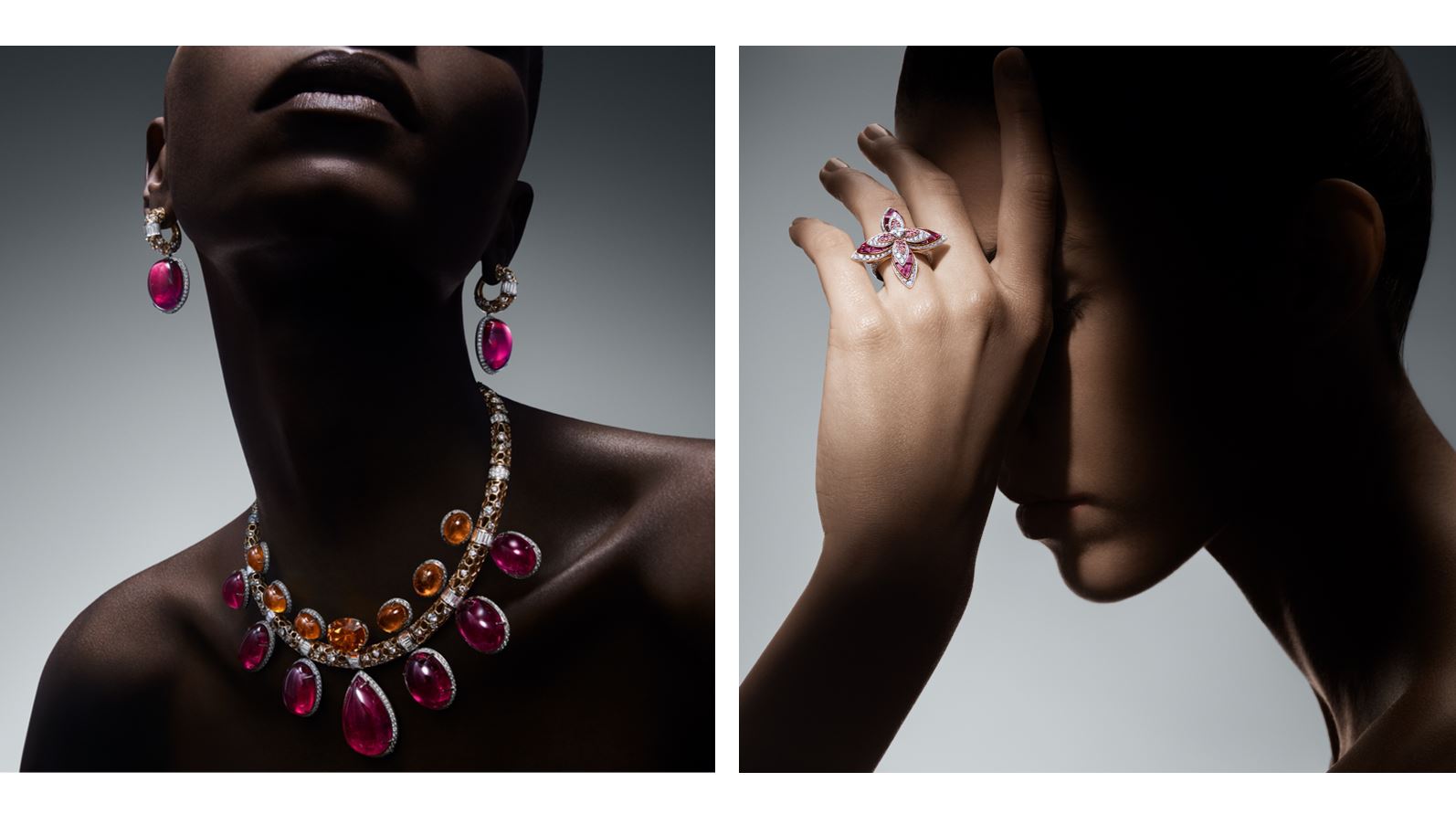 Life embodies a multi-layered universe in which the energy of life drives development, embedded in spectacular jewelry pieces on a total of eight themes. The themes range from Origin and Fossils to Seeds and Flowers and offer a seductive play with textures, layers and last but not least the stones.
"We are pursuing the ambitious goal of finding the very most beautiful stones, which in Deep Time all share a special commonality, whether they were formed from lava or all come from different continents. Deep Time is a celebration of the past, but also of the beauty of nature," says Francesca Amfitheatrof.