The past year has been very challenging for everyone across the world. We have been thrown into new living arrangements and are still dealing with the upheaval the pandemic has inflicted on us. While being isolated during the lockdowns, LA-based artist Lucky Tennyson asked people to give him an insight into their thoughts while he photographed them through their windows – and in doing so, he found out what people are really longing for.
Interview: Nina Prehofer
What did you miss most in this past year of lockdowns and constant demands to keep your distance?
Lucky Tennyson: Oh boy, it's hard to say any one thing really. Travel, bars, consistent work and friends are the obvious things that come to mind. Beneath those connections to the world that are both fulfilling and distractions from boredom, I think the biggest thing I miss is having an idea of limitless creative possibility. The calls for distance have been disruptive to my ability to create work on a whim or go out and find inspiration, as everything now requires a significantly higher amount of planning and caution. Walking outside, seeing what happens and running with whatever comes at you is so foreign now.
I miss the charm of the unknown!
How do you think this has changed you?
Lucky Tennyson: I was accustomed to the privilege of being able to travel around the world for work and pleasure. I found creativity in the places I ate, the people I met with and either cast or photographed for projects. I didn't have to evaluate myself every day and face a confined unknown. The outside world was enough for me. This change has opened up a huge sense of vulnerability, fear, but also compassion. By learning how to be vulnerable with myself and my art I've opened a huge door into accessing a more open and honest connection with the people I meet and work with – that's a huge growth in my eyes.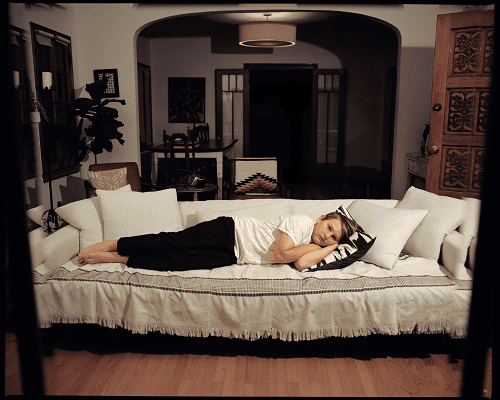 I MISS GETTING TO SEE MY FRIENDS AND DO WHATEVER WE WANTED. SINCE COVID STARTED, I HAVEN'T BEEN ABLE TO SEE THEM AS MUCH AS I WANT. WE USED TO GO TO THE MALL AND HANG OUT, BUY STUFF AND JUST WALK AROUND… NOW WE CAN'T. I LONG FOR THE DAY WE GET TO BE WHO WE USED TO BE!

Dakota Colebourn
For your project "Rear Window", you asked people to think about what they are longing for while looking out to the moon and being photographed by you. What knowledge did you gain?
Lucky Tennyson: We're all alone and connected in some way. I don't know that I can define how both of these exist at the same time and to what degree. I don't know that I should try. If I had to sum it up, my lesson would be to think twice about my expectations or assumptions of others. I've been casting and photographing people for a long time, and I was brought up in this field to approach each person openly, but it's easy to forget this lesson. Most of us are just getting through it, and I think that's been true our whole lives – lockdown has just made it an acute case study.
Can you tell us what people are longing for? Is it love, confidence, closeness?
Lucky Tennyson: For this project each subject contributed their own words to explain what they "long for". I set the parameters of the project and the style, but the subjects did the work in sharing their individual experiences. Looking at how each story is connected now, I think people want a sense of safety: safety in love, safety in health, safety in thoughts, and so on.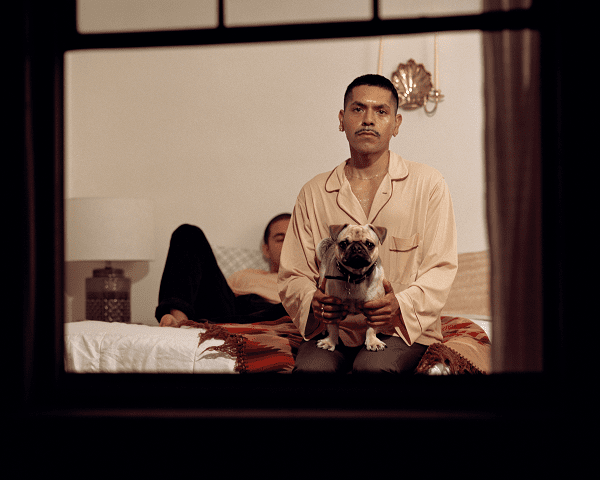 I LONG FOR MY MOTHER'S ACCEPTANCE OF MY RELATIONSHIP. MY MUM AND I HAVE COME A LONG WAY BUT SHE'S YET TO MEET MY PARTNER.

I CAME OUT TO MY PARENTS WHEN I WAS 20 YEARS OLD. I FEARED WHAT MY DAD WOULD SAY AND HOW HE WOULD REACT. I NEVER EXPECTED FOR HIM TO BE THE ONE TO BE SO ACCEPTING. IT WAS MY MUM WHO HAD SUCH A HARD TIME WITH IT. INSTANTLY I CLOSED OFF FROM HER AND WE HARDLY HAD A RELATIONSHIP EVEN THOUGH I STILL LIVED AT HOME.

I ENDED UP MOVING OUT FOR A FEW YEARS THEN MOVED BACK. SINCE THEN, MY RELATIONSHIP WITH MY MUM HAS GOT MUCH BETTER. IT'S BEEN GREAT AND GETTING BETTER AND STRONGER EACH DAY. I CAN FEEL IT. SHE OF COURSE SAYS THAT SHE ACCEPTS ME BUT SHE FINDS IT HARD TO ACCEPT ME DATING OR MEETING MY PARTNER. I'VE YET TO EXPERIENCE WHAT IT'S LIKE TO HAVE MY PARTNER MEET MY MUM.

José Hernandez

*since this piece was written, José's mother has met his partner and it went "super well!"
Do you think the things we long for have changed during the pandemic, or has our longing just become more urgent, or even desperate?
Lucky Tennyson: I think it's twofold. First, there's no denying most of us miss the way things were and are desperate for the world to come back around. Second, we've been forced to really evaluate what we want in this life, both as individuals and as a collective whole. Families have been torn apart, politics around the world are a mess, injustices are even more glaring because we're at home on our phones all day. These deeper issues have always been there, but many people have been able to avoid them – now they can't. There's a lot of growth that can come from this, we can be better individuals and we can be better people to each other. It's hard and we're all feeling it.
How can we stay connected in a world that needs us to stay away from each other?
Lucky Tennyson: I rarely ask my dad for advice, he's the old jovial but strong and stoic type. I called him a few months ago, a bit teary, and he simply said "son, when it's real dark, just keep walkin'. The corner will come soon enough". We can stay connected by embracing the unknown of each day and have faith it'll get better. Call your mum or your dad or that friend you haven't talked to since college, or do something you wouldn't normally do. Email someone you've looked up to and tell them how they inspired you, and if you need something, ask.
Change some things every day however you can to keep the fire alive.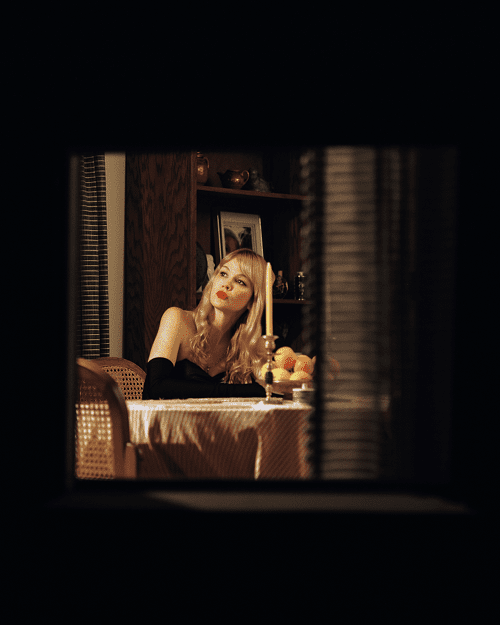 I FEEL LIKE MY 20S AND 30S WERE A CONSTANT STATE OF LONGING BUT NOW, IN GENERAL, I FEEL PEACEFUL AND HAPPY. I'D LIKE TO START A FAMILY AND I WANT TO CONTINUE TO MAKE ART THAT PEOPLE CONNECT WITH BECAUSE THAT'S THE BEST FEELING IN THE WORLD.

Cat Pierce
Did you feel isolated at any point in the past year?
L.T.: This year was definitely isolating but it wasn't a new feeling. I grew up in a small town called Julian that has about 1,000 people and the next town is 22 miles away. We were famous for apple pie and a one-block main street, and that's about it. Not having the same access to different cultures or creative outlets left me feeling pretty isolated in knowing what I was missing out on until I went away to college. In a way this has been a reunion with my younger self in feeling similar limitations. I have more compassion for him now than I did before.
What were your ways of dealing with isolation?
L.T.: First and foremost, therapy. I should have started years ago. It's less of a taboo these days but I saw it as a weakness growing up. It's a brilliant system – a weekly catharsis, a hit-and-run friend who doesn't judge you and always comes back with a shoulder to cry on. Secondly, my family, who's provided an open door for me when I need to get away, my friends, my partner, and my dog. I know some people who lived and still do live alone and don't have a partner or family to lean on. They have very minimal contact with the physical world outside of their apartment so I try to check in on them as much as I can – that's an important one.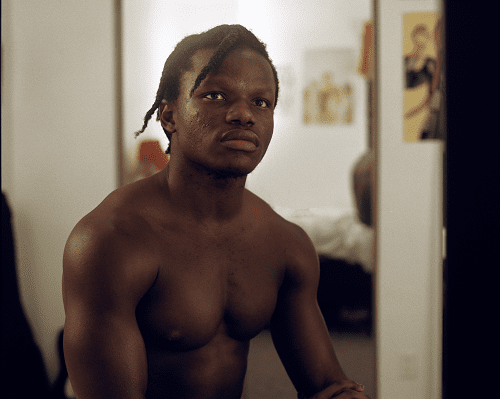 I LONG TO BE LONGED FOR, BECAUSE I NATURALLY PUT LOVE INTO EVERYBODY I MEET, BUT I RARELY FIND A LOVE OF THE SAME VIGOUR RETURNING TO ME.

Jephtha
Did you manage to escape your loneliness?
L.T.: Well, the loneliness isn't gone. Until life picks back up we're still in the lurch and gotta carry on. I was always a "can-doer" and now it's hard to not be a "what the hell am I gonna do-er". There's a film component of this project in which I did the voice over through the perspective of my brother, Jason, which was a departure from the testimonials in the photos. Jason passed just before lockdown and it was a way of seeing myself through his eyes and seeing him through my eyes – it was personal. There's a part where I equate the amount of time I/he spend(s) in the shower with the level of happiness experienced (the longer the shower, the worse we feel). Let's just say my showers have averaged about 30 minutes a day in the last year.
You said driving around LA for your project on empty freeways for weeks was a "depressing, introspective, yet uplifting experience". Please describe your "journey" a little bit and explain your feelings.
L.T.: I'm not from LA but I've been there for almost six years. It's home, and the cliché is true – part of that home is parked on a freeway at any time of day. During the first few months of lockdown this wasn't the case, the streets were a desert.
In making this I was driving around in an old Ford Ranger truck from the 80s with a Director of Photography I quarantined with at the time, with its dim yellow beams shining on absolutely nothing but the black tar and white lines of the streets as we covered the sprawling neighbourhoods of LA to meet with our subjects. The scenes were apocalyptic, a familiar memory of a city but something completely different. It was almost charming and liberating but also a stark reminder of what the world had become. At each arrival we'd be in gloves, masks, and all communication was through a window. We'd sanitise our kit, hand lights through windows or over fences, always in the dark. Getting a shot through a window 15 feet up when the ladder is only 8 feet tall was interesting and if any of the neighbours saw I'm sure it was either comical or worth calling the cops over – I'm surprised that never happened.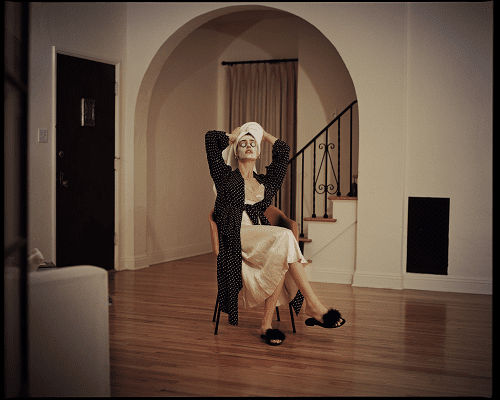 I LONG TO LIVE IN A WORLD THAT IS SAFE FOR MY DAUGHTER. A WORLD WHERE SPACE HAS BEEN CREATED TO HELP HER BE WHOMEVER SHE WANTS, FREE OF JUDGEMENT OR CRITICISM. WHERE WALKING DOWN THE STREET SHE FEELS CONFIDENT TO SAY AND WEAR WHAT SHE WANTS WITHOUT FEAR, FOR THE FEAR IS NO LONGER NORMALISED. THE GLARES, THE WHISTLES FROM OLDER MEN ALL ERADICATED. I DREAM TO LIVE IN A WORLD WHERE SHE CAN BREATHE CLEAN AIR AND SWIM IN OCEANS FREE OF PLASTIC WITHOUT EVER HAVING TO TALK ABOUT 'WHAT IT USED TO BE LIKE'. MOSTLY, I YEARN TO BE A PART OF A WORLD WHERE MY DAUGHTER IS RESPECTED. NOT FOR BEING A WOMAN OR BEING A MAN BUT RESPECTED AS A HUMAN BEING.

Juliette Labelle
What did you learn about yourself?
L.T.: To really hold onto the phrase "Don't let the bastards get you down". That if you can keep going despite the circumstances you can make something meaningful. I had launched my company, DBFIFTYTHREE, a month before I produced this and had just left a good job. My partner and I had three clients on retainer and were going full steam ahead. We lost almost everything overnight and I thought it was over. Reality hit pretty hard. Then, one night I was sitting in my kitchen and the idea for "Rear Window" came to mind. I poured a drink and wrote out a detailed plan. Within a week I'd secured a 16mm camera, figured out how to get film for my stills kit even though all the stores were closed, and cast everyone in a safe way. A million other problems came up but within three weeks of inception the project was in the can.
I realised then that if I really want something it can be achieved even if the odds aren't looking great.
What do you think brings people together?
L.T.: It can be a million things, but I think we're all together in desire. We all desire something, and that unifies us as individuals even when we can't share it with someone in person.
Is there a collective feeling of loneliness and loss that connects us in these times?
L.T.: I think we're all connected during these times because we're all so disconnected from our old ways of life. It's a bit of a catch-22. In many ways it's through loneliness, but not in all. Cat, for instance, had found peace as she's gotten older and at the time of shooting "Rear Window" she felt happy about that and more connected with herself. I think there's a lot to be said for that. If we can learn to be good with ourselves right now, we might be able to be a lot better with each other when the world opens back up. We often get in our own way, which interferes with our ability to connect with others in a positive way, and I hope that by spending so much time with ourselves we can be better about that.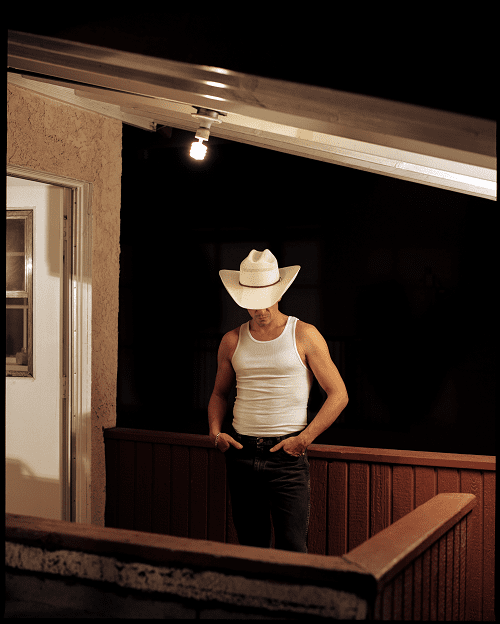 AS A CHILD I WAS SHOWN BY TANGIBLE EXAMPLES THAT ONE CAN LEAVE AND STAY GONE, EXPLORE, CHANGE COUNTRIES OR CITIES. MY DAD LEFT ENGLAND FOR AUSTRALIA WITH US ALL IN TOW WHEN I WAS 3 1/2 AND I THOUGHT WHILST GROWING UP IN AUSTRALIA THAT I FITTED IN.

BUT I DIDN'T FIT. I HAD SEEN MY DAD ROLL OUT OF ENGLAND AND ON TO SINGAPORE AND LATER TO SWITZERLAND. SO THAT SEAL OF 'HOME' WAS BROKEN CONCEPTUALLY.

I LEFT SYDNEY WHEN I WAS 23. NOW I AM A LOST CHILD OF THE WORLD, GONE TOO LONG, MANY PLACES I CAN LAY MY HAT, THIS IS A STATEMENT NOT A COMPLAINT. I LOVE MY LIFE AND THE THINGS I HAVE SEEN, TRAVELLED THROUGH. BUT IT'S A CERTAIN KIND OF BED I MADE MYSELF, THIS BED INDUCES TEARS OF BLOOD ONCE IN A WHILE.

I LONG FOR HOME, AND THE EMBRACE OF MY MUMMA OR DRINKING A BEER WITH MY DAD.

Dominic Haydn Rawle
You lost your brother recently. My sincere condolences. How did you deal with your loss?
L.T.: I'm still dealing with it. When I was four years old, I suffered liver failure – it's a long story and there's a cheesy film made about it where my family talks about it all, but the long and short of it is my brother donated part of his liver and saved my life. We were among the first in the world to go through a living donor transplant and my mum had to see us both on an operating table side by side. That's what tied us together and part of him literally lives inside of me today. Outside of that bond I didn't know him too well, we were cut from a different cloth, and he died of addiction quite young; so learning how to cope with such a big loss without really knowing who he was is incredibly challenging. By losing him this year and losing so many other things I've come to understand some of the challenges he faced. In a way it's made me feel closer to him than we ever were when he was around. I'm thankful for that and it has brought some peace.
What did the feeling of loss do to you? Do you believe the people we lose leave scars on your soul?
L.T.: I have a scar on my stomach that reminds me of him every day, so there are literal scars. It looks like an upside-down smiley face, which I always say because it'd be messed up if it was a frown. When I was a kid, he'd hold me upside down to prove it was a smile! But yeah, losing someone like that hurts and there's no going back. You carry it with you. The hardest part is knowing that something you love has left you and that opens up the possibility of all the things in the world that could leave you in the future. It's hard to not think about it like that, but it's important not to as best you can.
Does the feeling of loss change people forever?
L.T.: I can't speak on that, but it has changed me forever.
How would you describe these times we live in?
L.T.: The times are weird. Definitely weird. Also, a time of change. Everyone is seeing so much because we have no choice but to be on our phones or computers most of the time, and I think some feel powerless with this crazy amount of information but so little to do. But on a positive note, I see others share an urgent desire for something new and good and they've acted. They're the ones pushing us forward.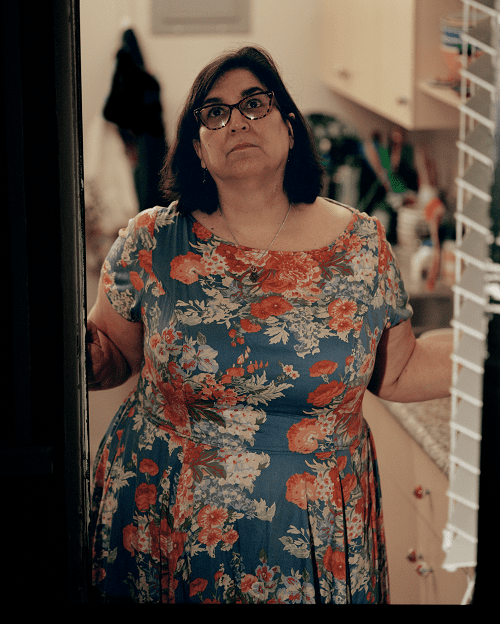 I LONG FOR AND DESIRE AT THIS VERY MOMENT FOR LA TO STAY HOME AND HEALTHY SO I CAN HUG MY SON… IT'S BEEN SO LONG AND NOT FAIR TO ME IF PEOPLE ARE STUPID AND MAKE THEIR OWN SELFISH DECISIONS THAT LESSEN MY CHANCES. HE'S ABOUT TO BE A PARENT AND I WANT EVERYONE IN A WIDE CIRCLE TO BE WELL SO MY GRANDDAUGHTER IS BORN AND STAYS HEALTHY AND I CAN ACTUALLY HOLD HER WHEN SHE'S BORN. THAT'S ALL I WANT IN THIS WORLD.

Miriam Garber

*since this piece was written, Miriam has held her son and new-born granddaughter.
Do you believe we are living in a sort of phase of transition where things can change for the better (or for the worse)?
L.T.: Anything can happen. Things have been so bad so there's a massive potential for the world to get much better or much worse. Speaking in regard to where I come from, the US is currently on fire and in many ways, we have earned it through years of hidden injustices. I've never seen so much will to fight for truth and equality but at the same time I've never seen so much will to push hatred. If we can stop fighting and instead work towards a common goal, there will be positive progress. It can really go either way but I'm hopeful.
What should we take with us as learnings and also positive aspects of this pandemic lifestyle into what could be a really new world?
L.T.: Like I said before, we need to learn how to be good to ourselves first and foremost. We need to give ourselves a break, and from there apply the same attitude to those around us. Everyone needs a hand right now.
What do you hope for the people and the world we live in?
L.T.: Gleiche Chancen. Und gEqual opportunity. Healthy desires met.
What are you longing for most?
L.T.: It's a question of outwards and inwards. Outwards: I want women to feel safe in the world; I want people of colour to feel safe in the world; I want people to fight less and work together more. I've seen so much pain and trauma in others hidden behind kind eyes and it makes me sad. Pain will always exist but I long for a world that doesn't reinforce those traumas. Inwardly, less thinking and more doing. I long to continue embracing what I call "the fear" and use my own vulnerability to share individuals' stories through my work.
---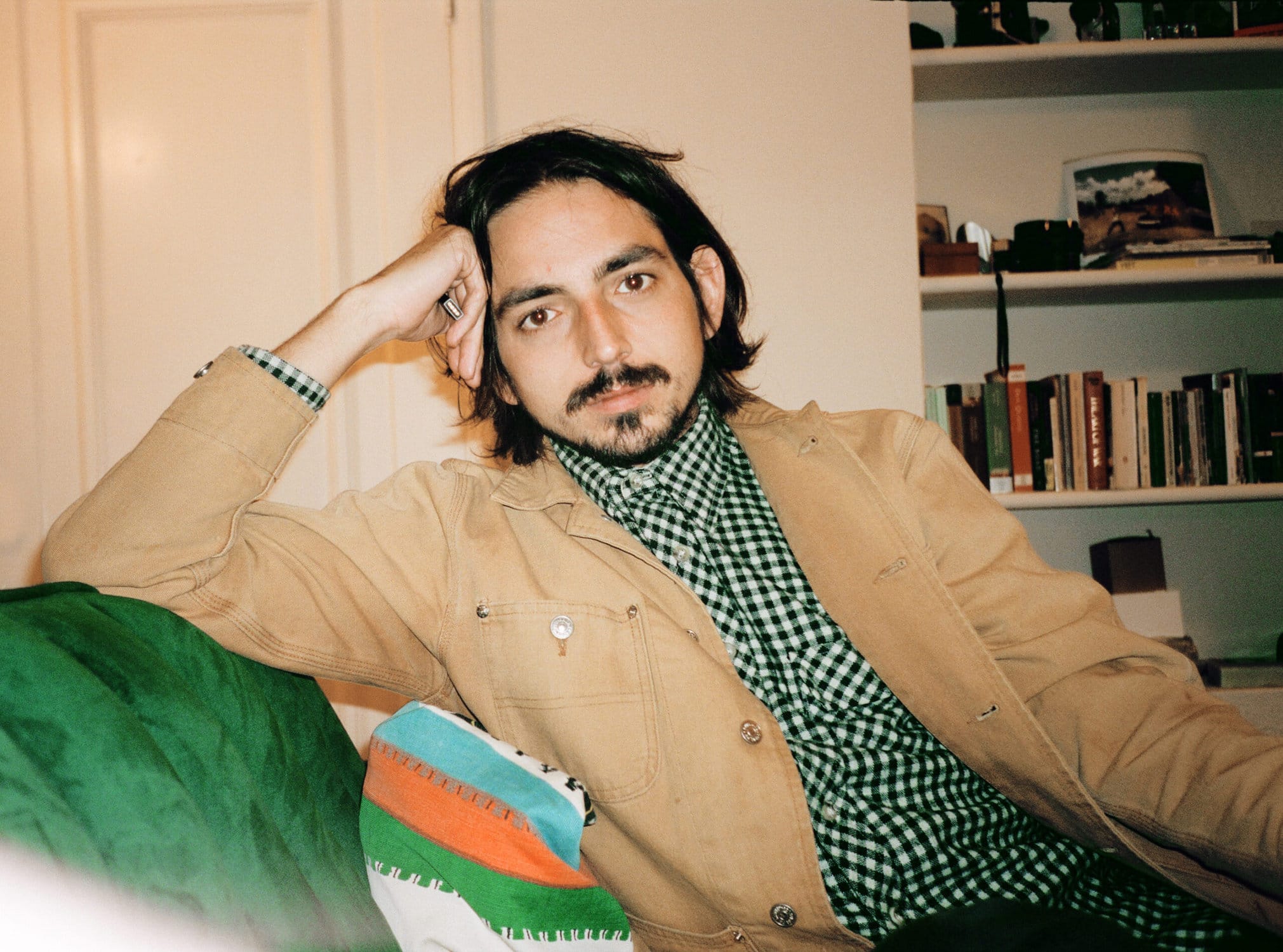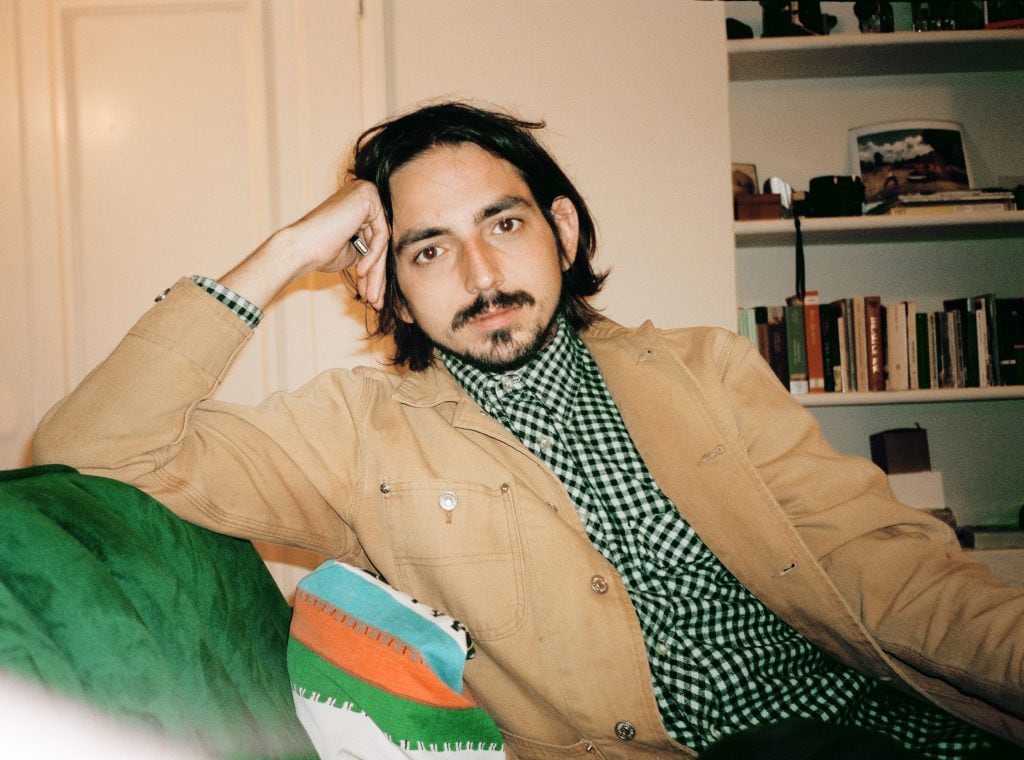 LUCKY TENNYSON
is an artist, photographer and creative director based in Los Angeles. The project "Rear Window" is a homage to his favourite film of the same name. He is also co-director of the creative studio DBFIFTYTHREE, which specialises in photography, motion and creative direction
Photo: Kelia Anne, @kelianne
---
Coverstory from THE Stylemate, Issue 01|2021: a time between times