Each encounter with a perfume is a precious, and sometimes even moving, moment suspended in time. It is a narrator of stories, which translates who we are, who we want to be, and how we want to be seen. It is a conscious choice that reveals our beliefs. L'Atelier Parfum gives free rein to creativity and creates perfumes inspired by deep emotions.
Creativity, Emotions, Impertinence
This is how L'Atelier Parfum creates, communicates, inspires and presents itself. In order to sublimate everyone's uniqueness, they call upon renowned perfumers, whose only constraint is to not have one. Full of inspiration and audacious, they reinvent the rules of the game to create ever more surprising fragrances. With a long-lasting effect and a heady trail, the fragrances by L'Atelier Parfum have that little je ne sais quoi that makes all the difference.
The most beautiful natural ingredients
In order to respect nature in its entirety natural ingredients of the highest quality from France and around the world are carefully selected. Hence their choice to collaborate with the Robertet family house from Grasse, an institution with exceptional and unique know-how for over 170 years. With this idea in mind, the essences also come from an ethical and responsible supply, and all formulas contain up to 90% ingredients of natural origin.
Made in France Paris-Grasse
Created in Parisian ateliers, L'Atelier Parfum perfumes are an invitation to travel, to a sensual journey. Between dream and romance, daring and excellence, their capital, whose streets have been trodden by the greatest creators, has not finished inspiring them. But the journey doesn't stop there. Then, they'll meet you in Grasse, the emblematic capital of perfumery, where our essences are made by the best of French craftsmanship.
Focus on nature
The cleanliness of our planet is particularly close to L'Atelier Parfum's heart. That's why they also pay attention to absolute transparency. Parabens, PEG, Phthalates, Silicones, BHT, BHA, EDTA, Phenoxyethanol… Does this mean anything to you? It doesn't matter, because you won't find them! In fact, L'Atelier Parfum doesn't use any synthetic dyes, endocrine disruptors, irritants or pollutants. Their sourcing favors quality, durability, traceability and safety of each ingredient. 100% Vegan
Their suppliers are certified, and share their values, such as the respect of the natural diversity and respect for the planet. They favor local sourcing, in France and in Europe, in order to limit the carbon footprint. They limit the use of plastic as much as possible, choosing natural materials, such as wood for our cap or biodegradable cellophane. The glass bottles, made in France and Germany, are entirely recyclable, and the cardboard cases are made from FSC-certified paper from eco-managed forests. L'Atelier Parfum strives to minimise its impact on nature.
The result? Fragrances like nowhere else, from design to manufacturing!
L'Atelier Parfum online >>
DARE to speak up and express yourself,
Be FREE to redefine excellence,
WRITE your own rules to the game,
DREAM and make your dreams come true.

Masha & Mikolaj, Founders of L'Atelier Parfum
Collection Opus 1 – 7 Parfumes
This first opus invites you to lose yourself in the L'Atelier Parfum secret garden, a beautiful universe where emotions, feelings, and intimate dreams can flourish and each person's unique character can be revealed.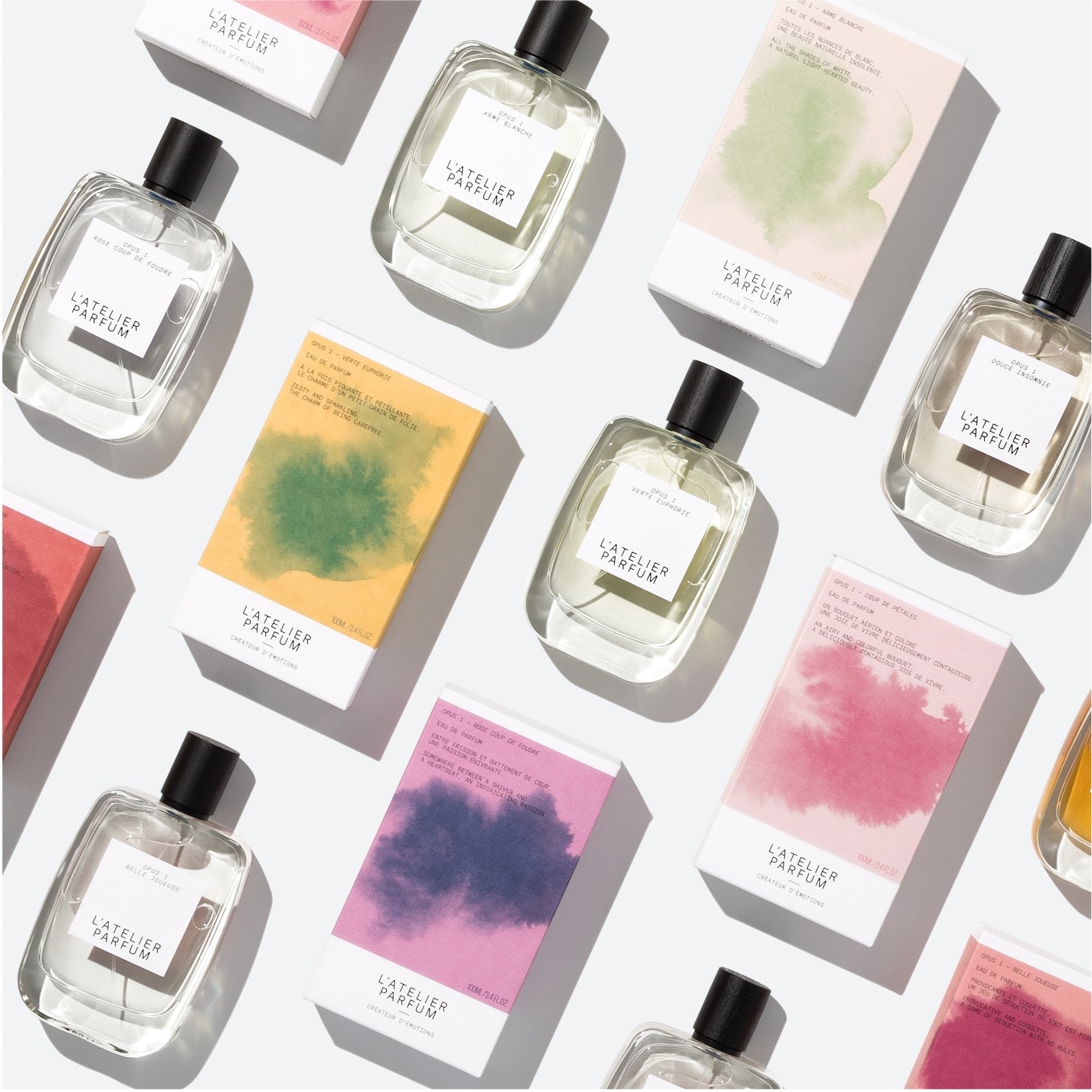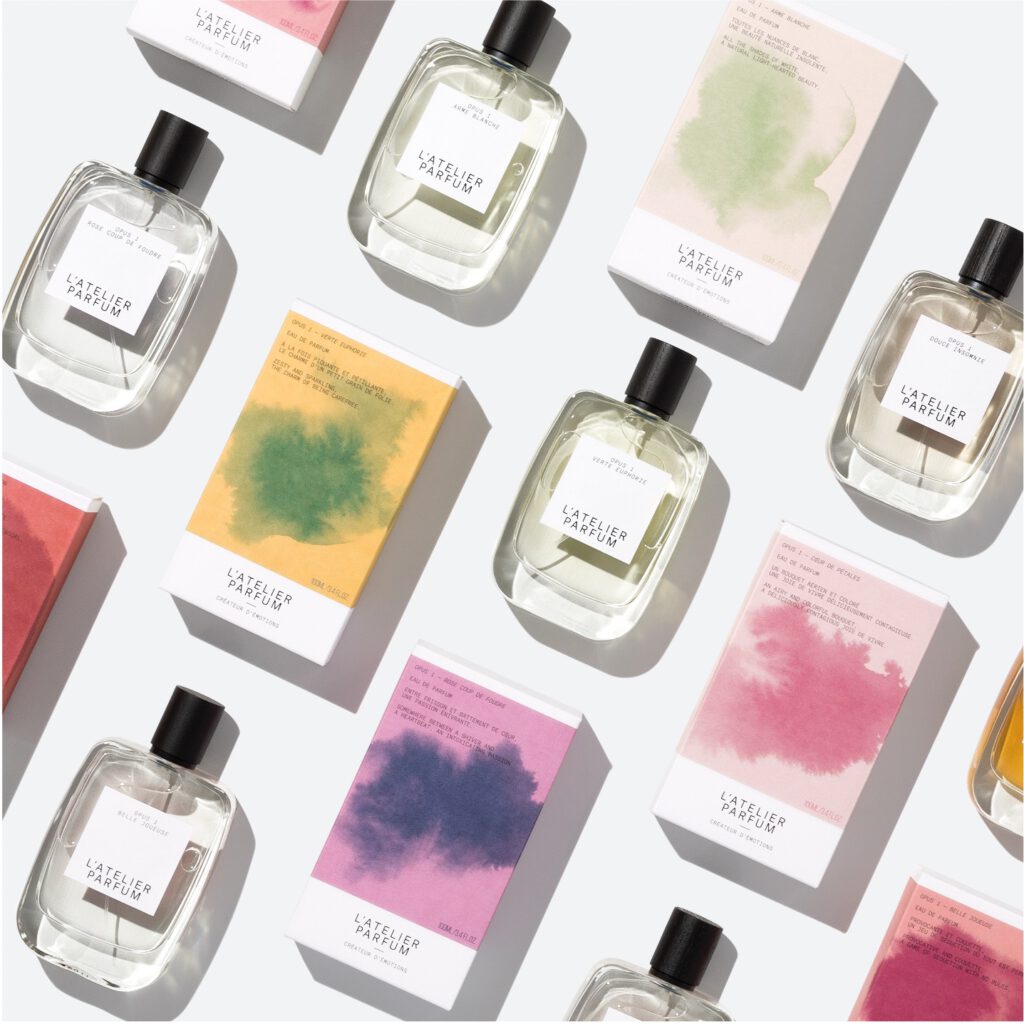 Cœur de Pétales – Eau de Parfum
An airy and colourful bouquet, a deliciously infectious joie de vivre.
The mood: Joyful and passionate.
The signature: A touch of mischief, an irresistible energy.
Perfume: A floral bouquet with rose and lychee, enhanced by subtle spicy notes of Sichuan pepper, as fresh and light as a burst of laughter.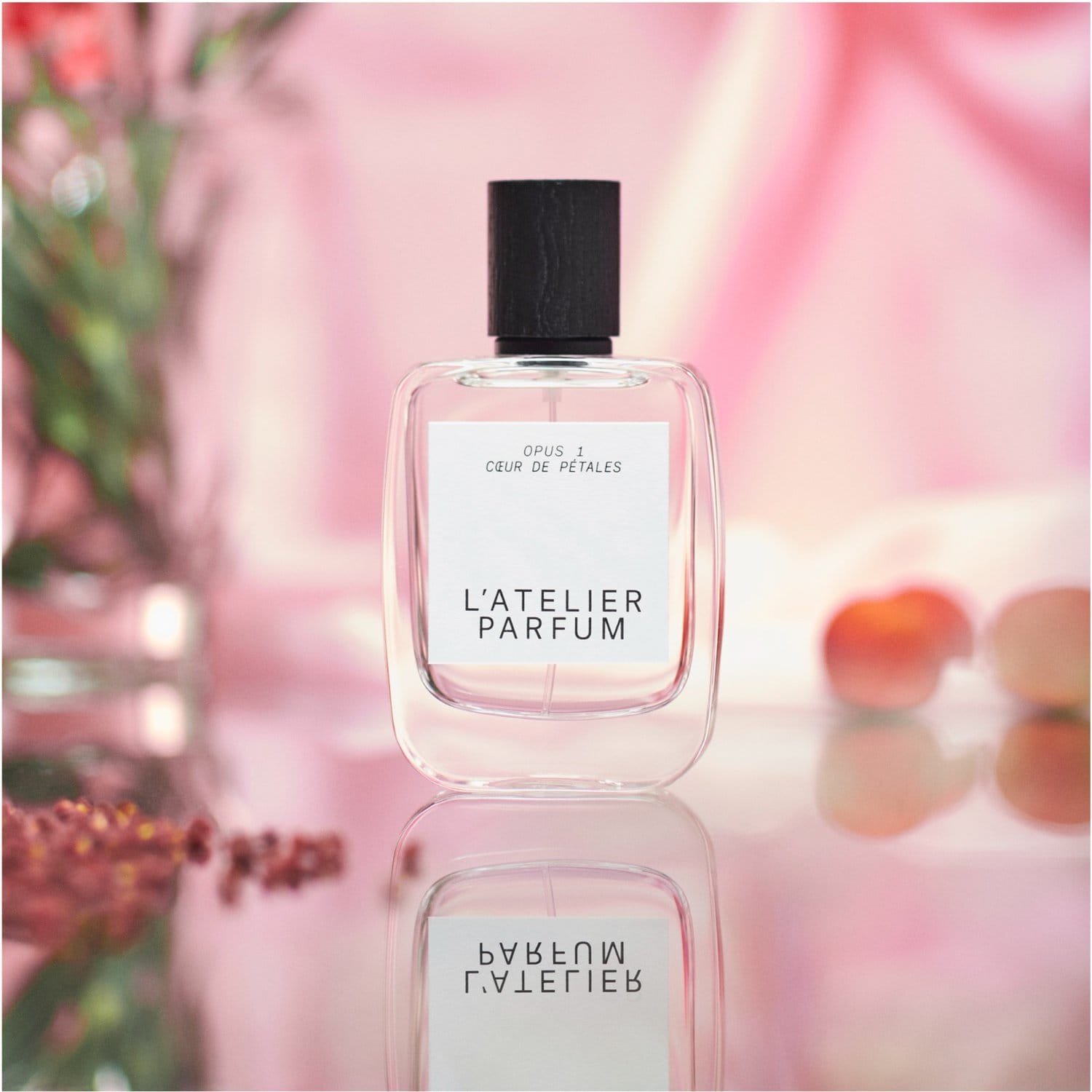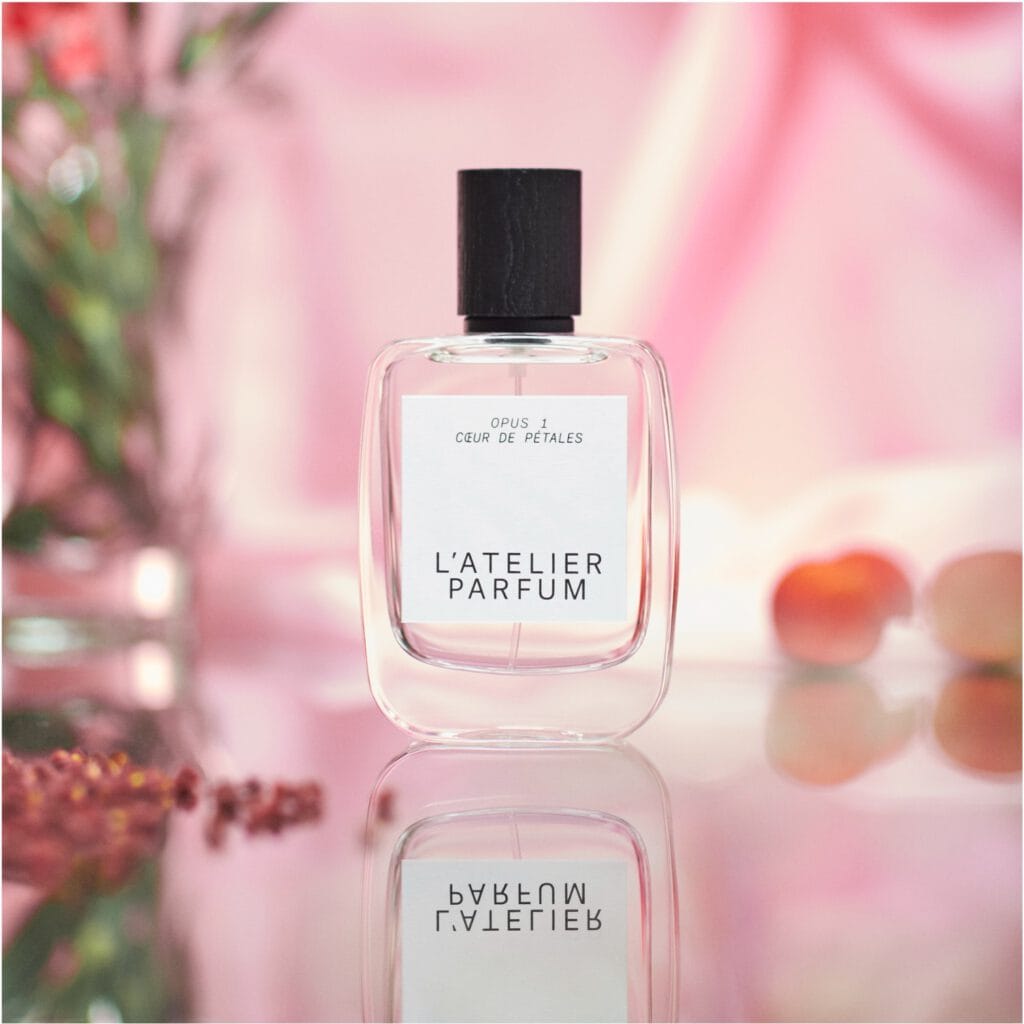 Olfactory family: Floral fruity
Head notes: bergamot, litchi, sichuan pepper
Heart notes: freesia, rose, lily of the valley
Base notes: raspberry, almond
Perfumer: Dorothee Piot
Shop online >>
Arme Blanche – Eau de Parfum
All the shades of white, a natural light-hearted beauty.
The mood: Confident and sassy.
The signature: The freedom to be yourself, without compromise.
Perfume: A white floral bouquet with a strong character, enhanced by the sensual notes of an unctuous sandalwood.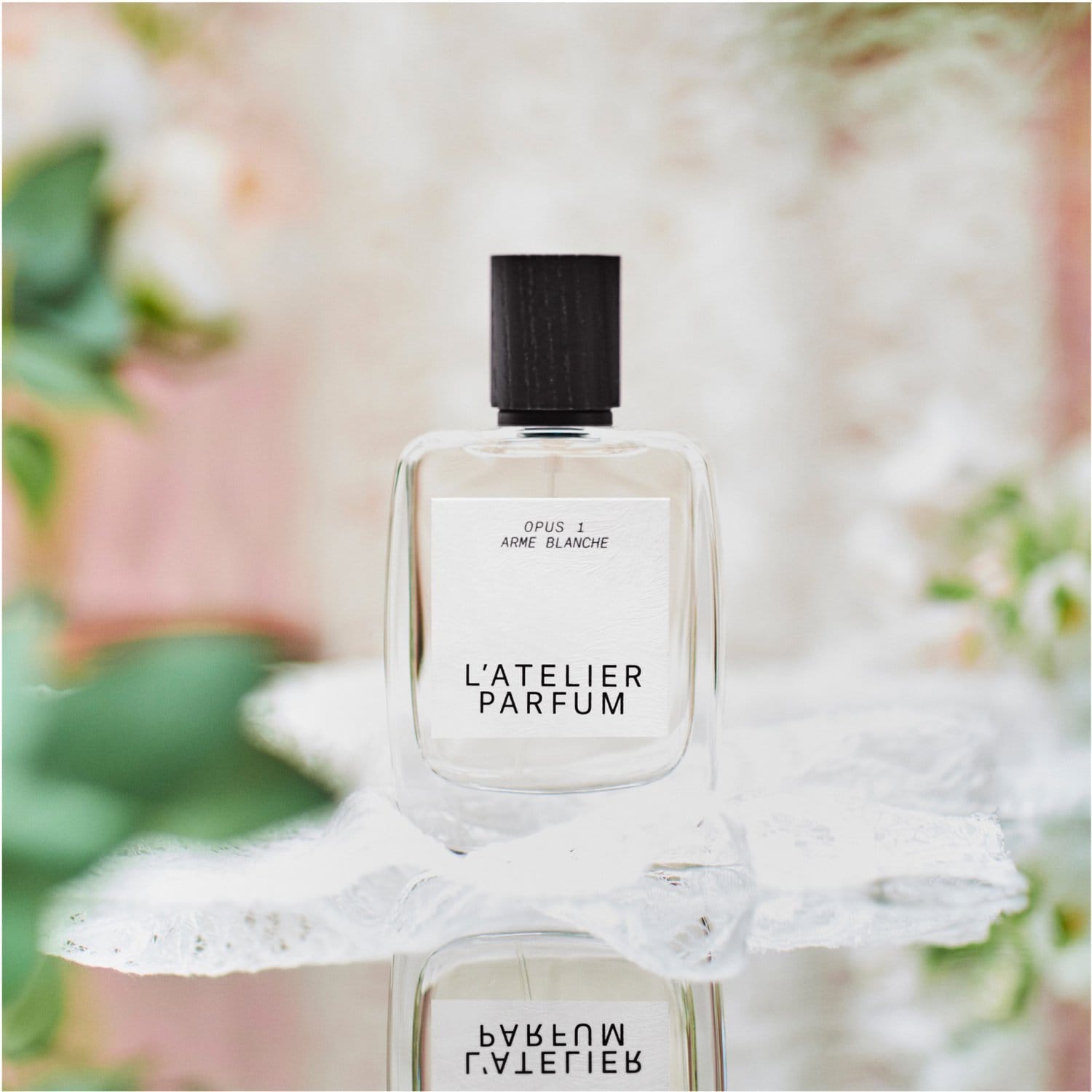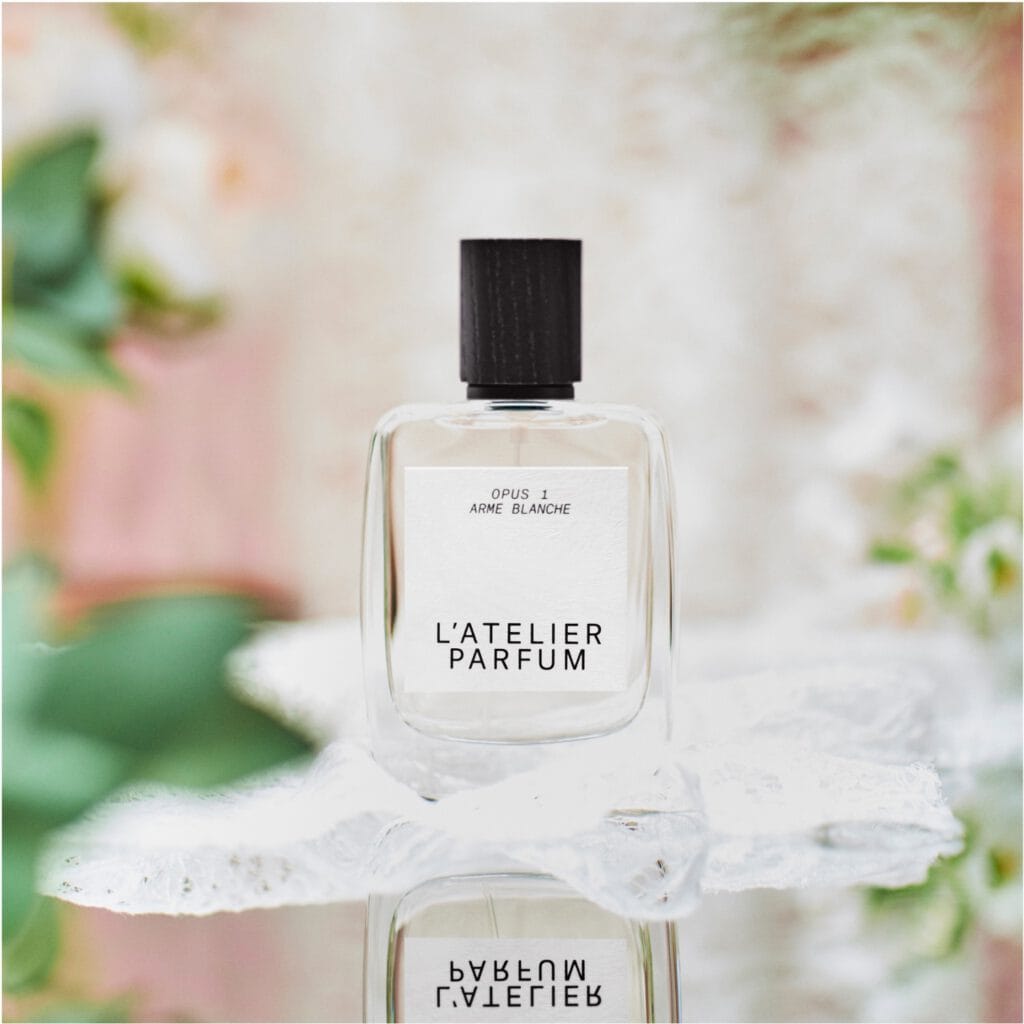 Olfactory family: woody floral musk
Head notes: tuberose, neroli
Heart notes: orange blossom, jasmin
Base notes: sandalwood, vetiver, musk
Perfumer: Alexis Dadier
Shop online >>
Verte Euphorie – Eau de Parfum
Zesty and sparkling, the charm of being carefree.
The mood: Unpredictable and cheerful.
The signature: Life is short, eat dessert first!
Perfume: A cocktail of hesperidium freshness expressed throughthe bitter and tangy essences of citrus fruits.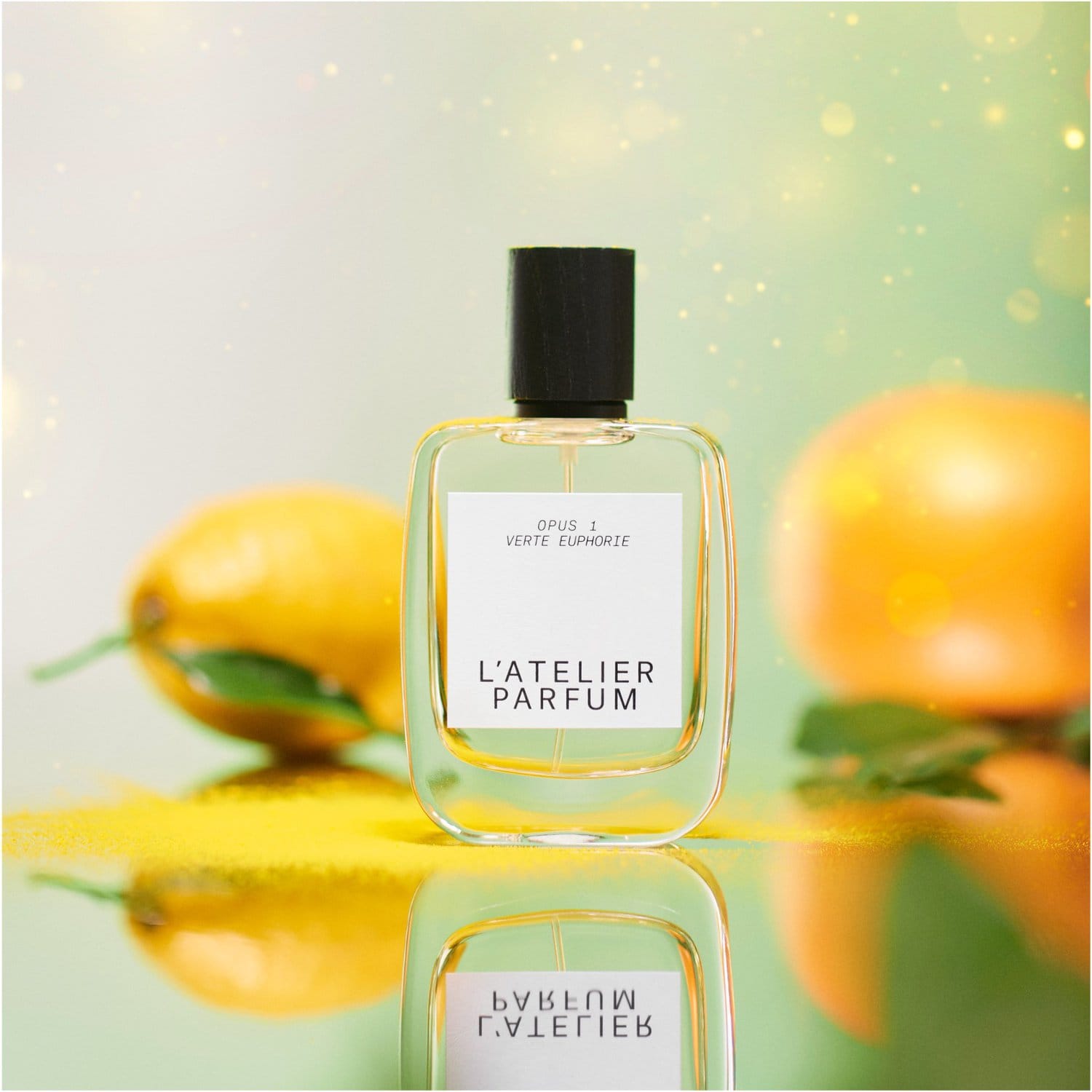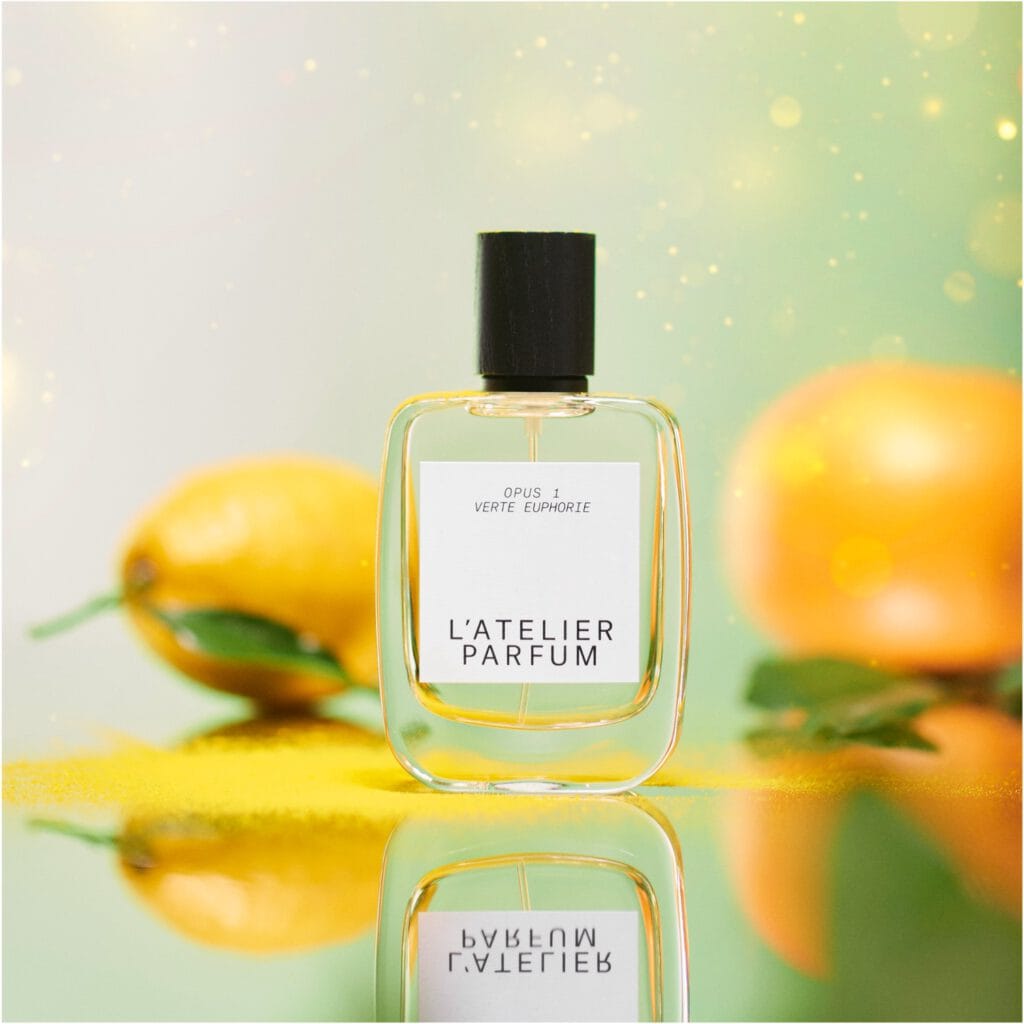 Olfactory family: citrus aromatic
Head notes: blood orange, grapefruit, petitgrain
Heart notes: gentian, carrot
Base notes: musk, white cedar
Perfumer: Alexis Dadier
Shop online >>
Rose Coup de Foudre – Eau de Parfum
Between thrill and heartbeat, an intoxicating passion.
The mood: Elegant and sophisticated.
The signature: A little, much, with a whole lot of passion!
Perfume: The sudden and powerful encounter between a frosted Turkish rose and the woody patchouli.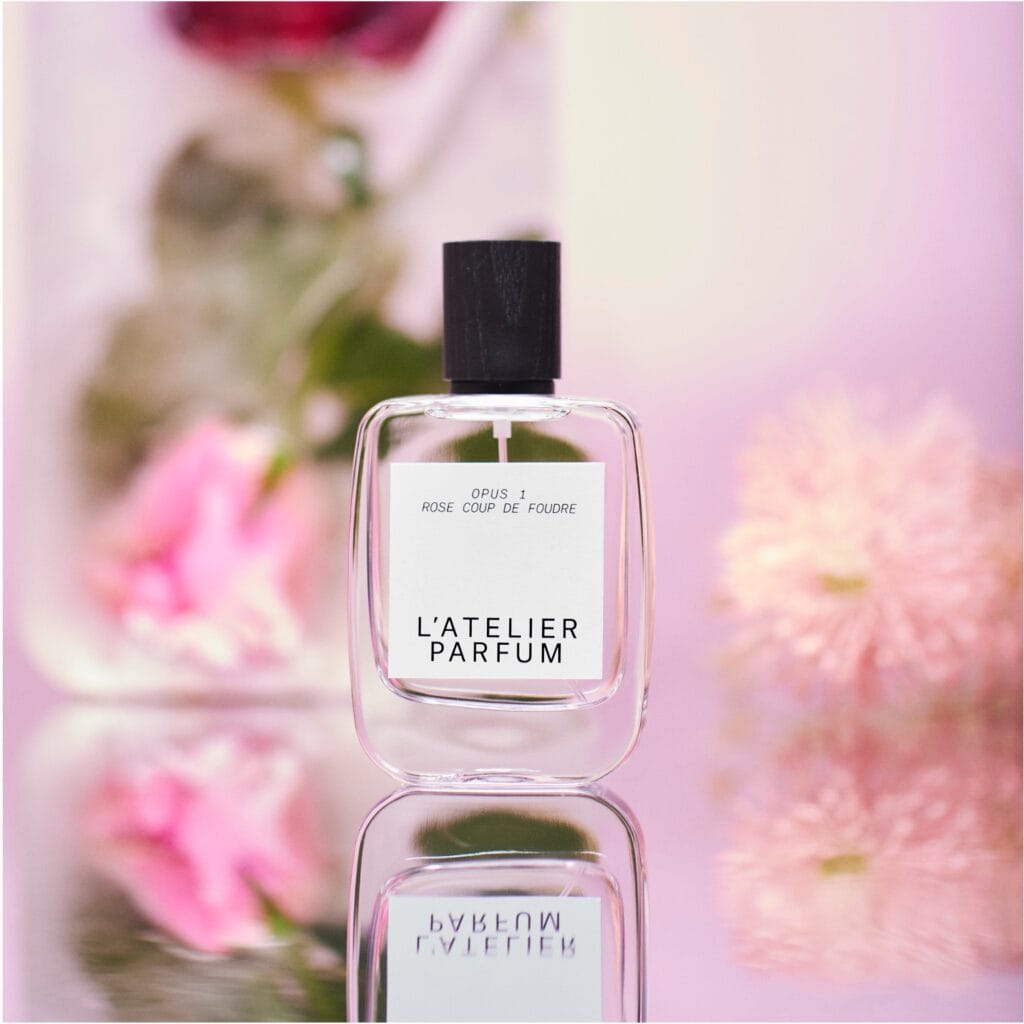 Olfactory family: floral
Head notes: blackcurrant, bergamot, green notes
Heart notes: turkish rose, fresh notes, magnolia
Base notes: amberwood, musk, patchouli
Perfumer: Sidonie Lancesseur
Shop online >>
Belle Joueuse – Eau de Parfum
Provocative and coquette, a game of seduction with no rules.
The mood: Free and hedonistic.
The signature: A blink, a glance, a kiss… And the game has already begun.
Perfume: A raspberry-ginger harmony to capture the attention, a hint of spicy vetiver and tonka bean absolute to arouse desire.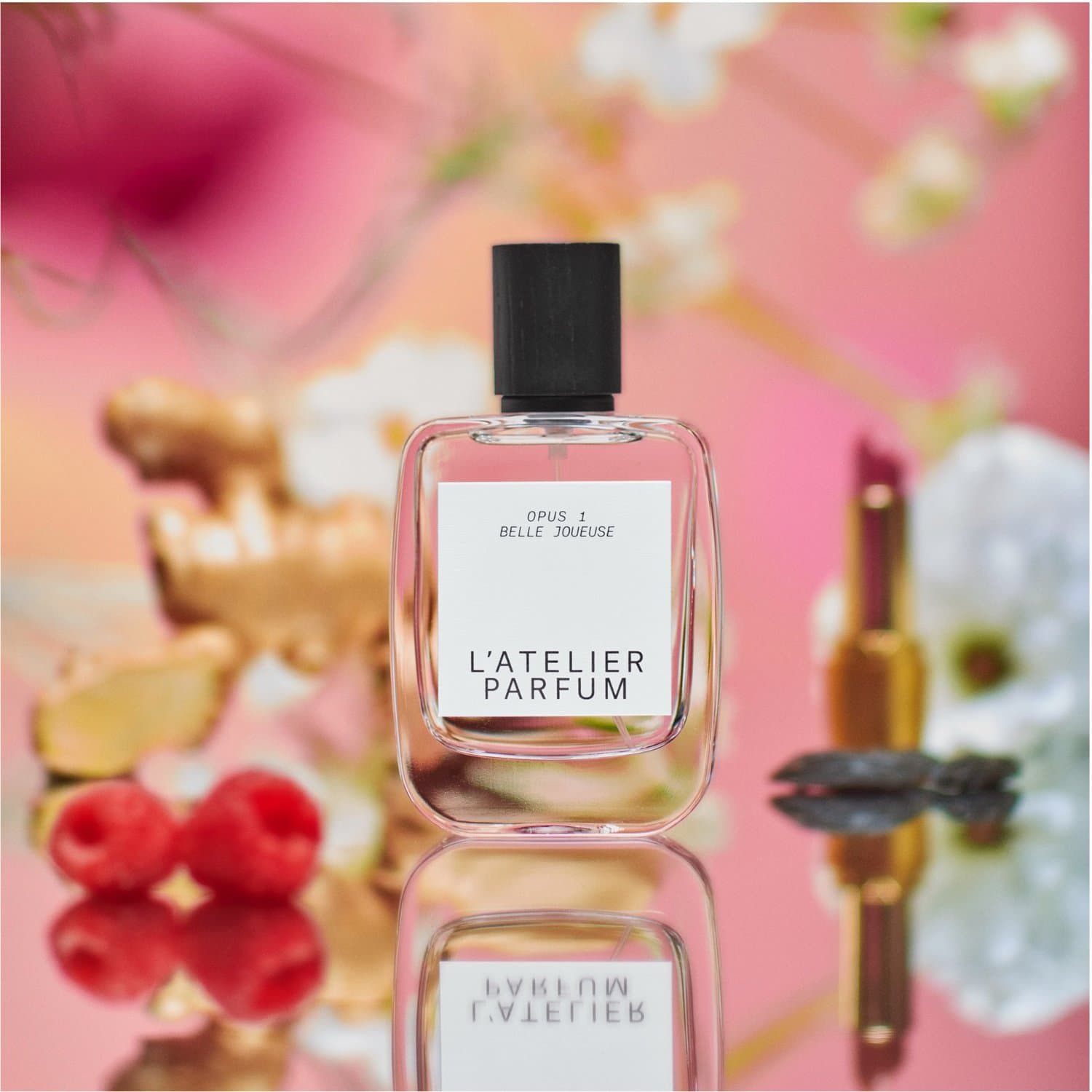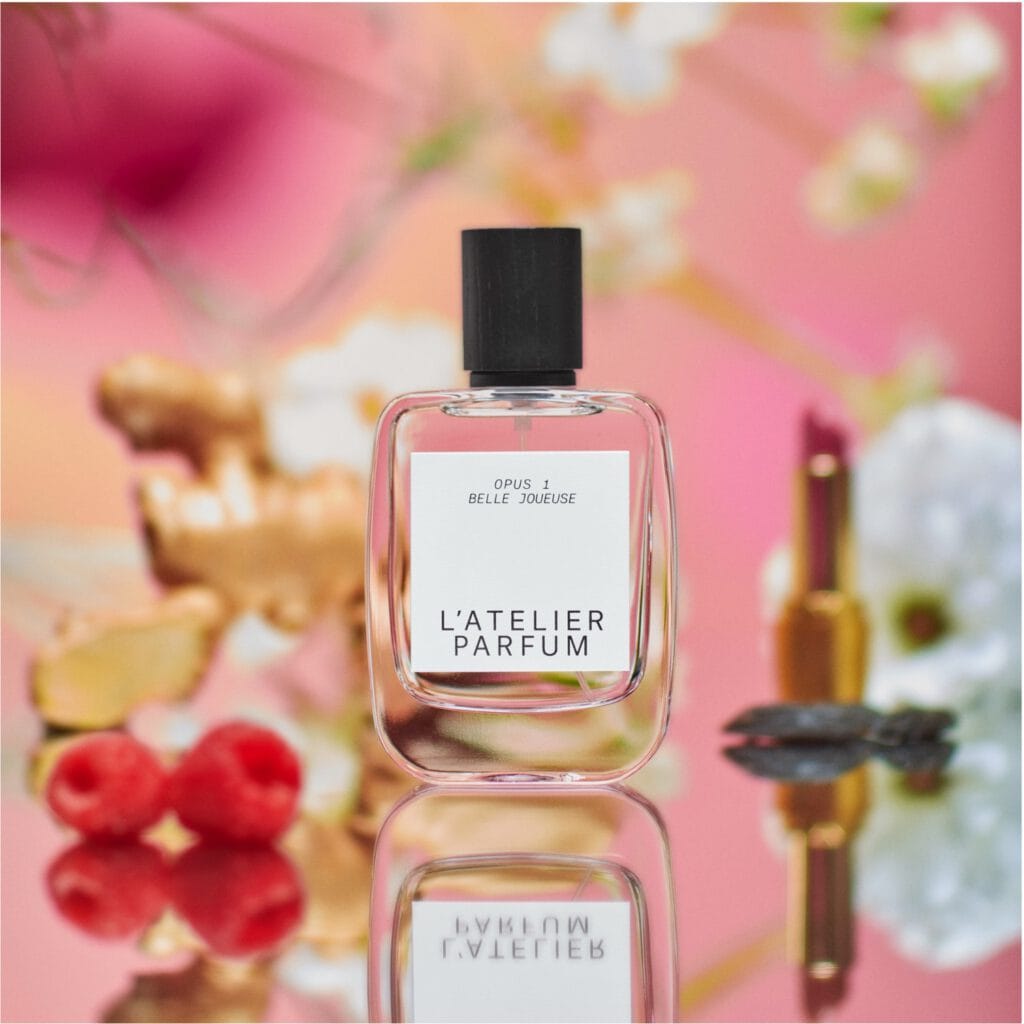 Olfactory family: chypre floral
Head notes: peach, raspberry, ginger
Heart notes: rose, jasmine, patchouli
Base notes: tonka bean absolute, vetiver, amber, musk
Perfumer: Michel Almairac
Shop online >>
Douce Insomnie – Eau de Parfum
When night becomes day – fantasy or reality?
The mood: Sensual and magnetic.
The signature: An uncontrollable desire, when passion rises up in the midst of the night.
Perfume: An intense night revived by a fiery cappuccino harmony, aphrodisiac sandalwood and sensuality of floral notes.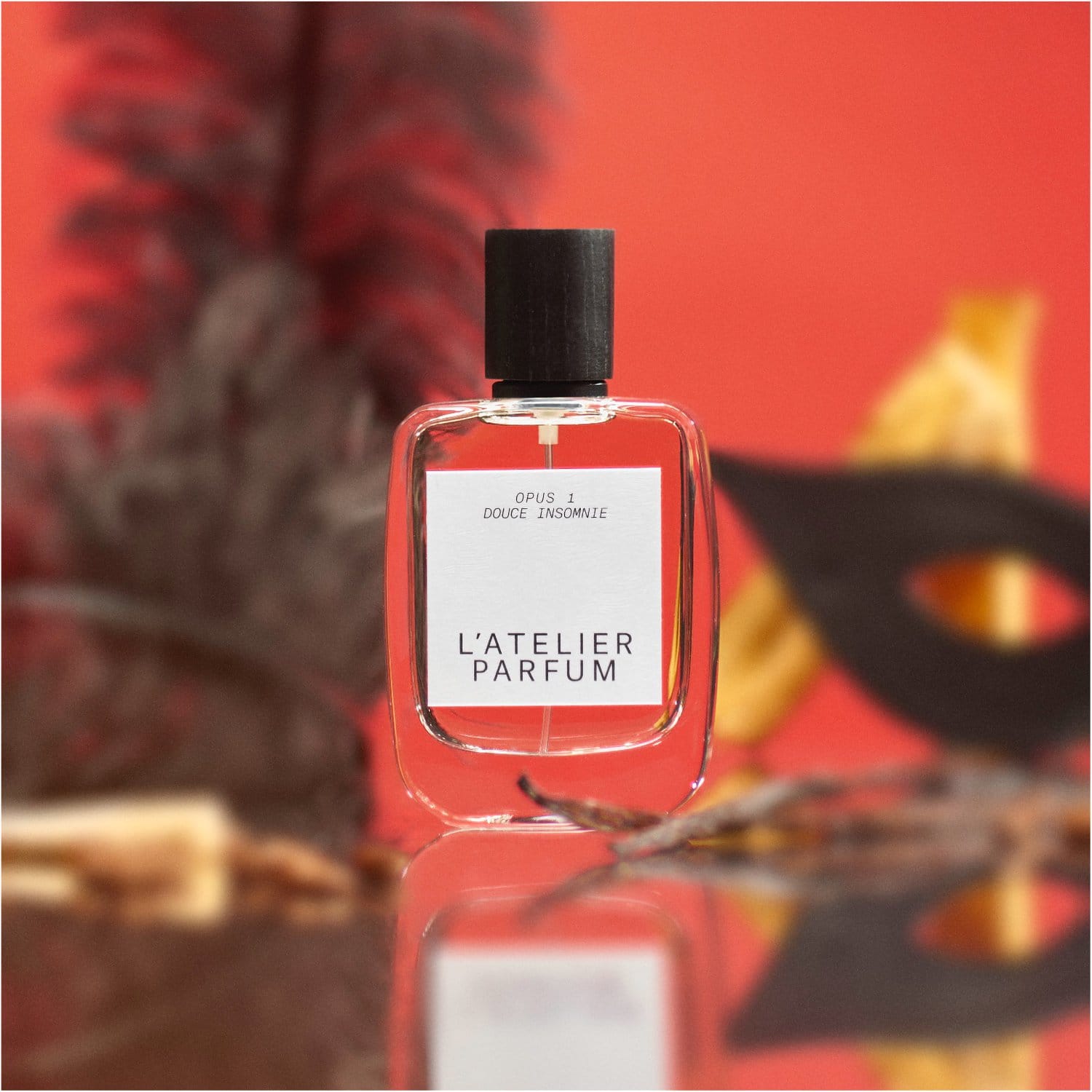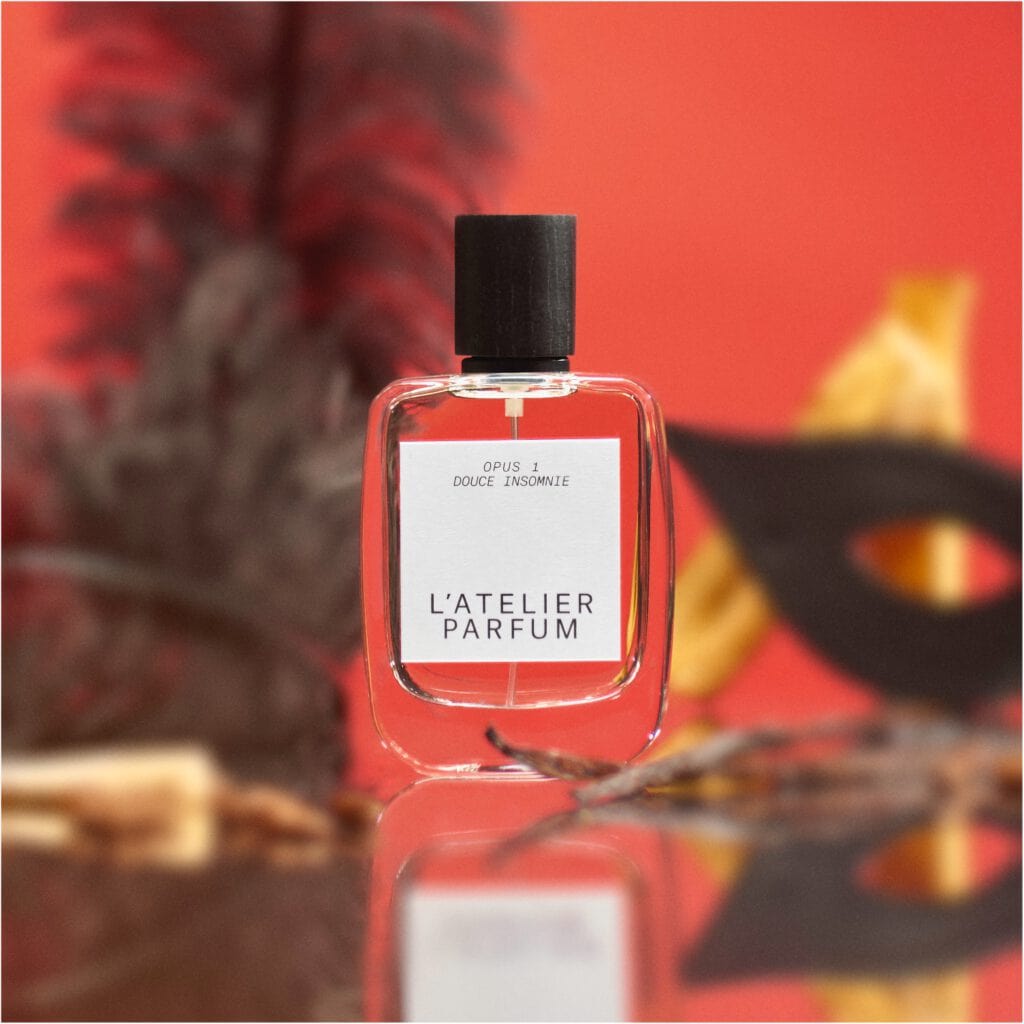 Olfactory family: floral fruity gourmand
Head notes: pink pepper, orange blossom
Heart notes: cappucino, jasmine, heliotrope
Base notes: woods, iris, vanilla, sandalwood, patchouli
Perfumer: Alexis Dadier
Shop online >>
Exquise Tentation – Eau de Parfum
As sweet as it is sensual, it is purely addictive without limits.
The mood: Gourmet and voluptuous.
The signature: Never enough, never too much.
Perfume: A heart of sensual vanilla spiked with praline almond and irresistible patchouli.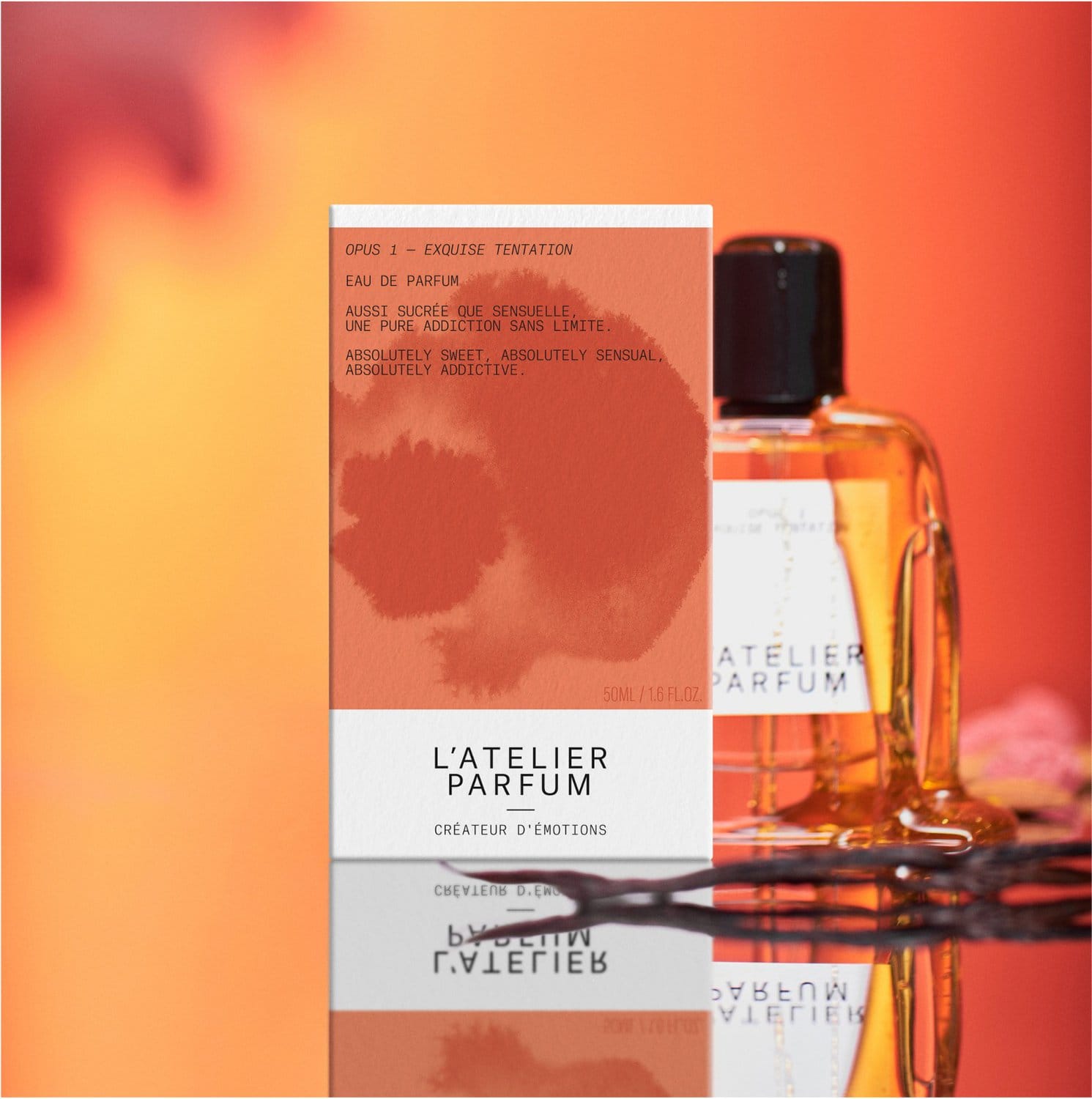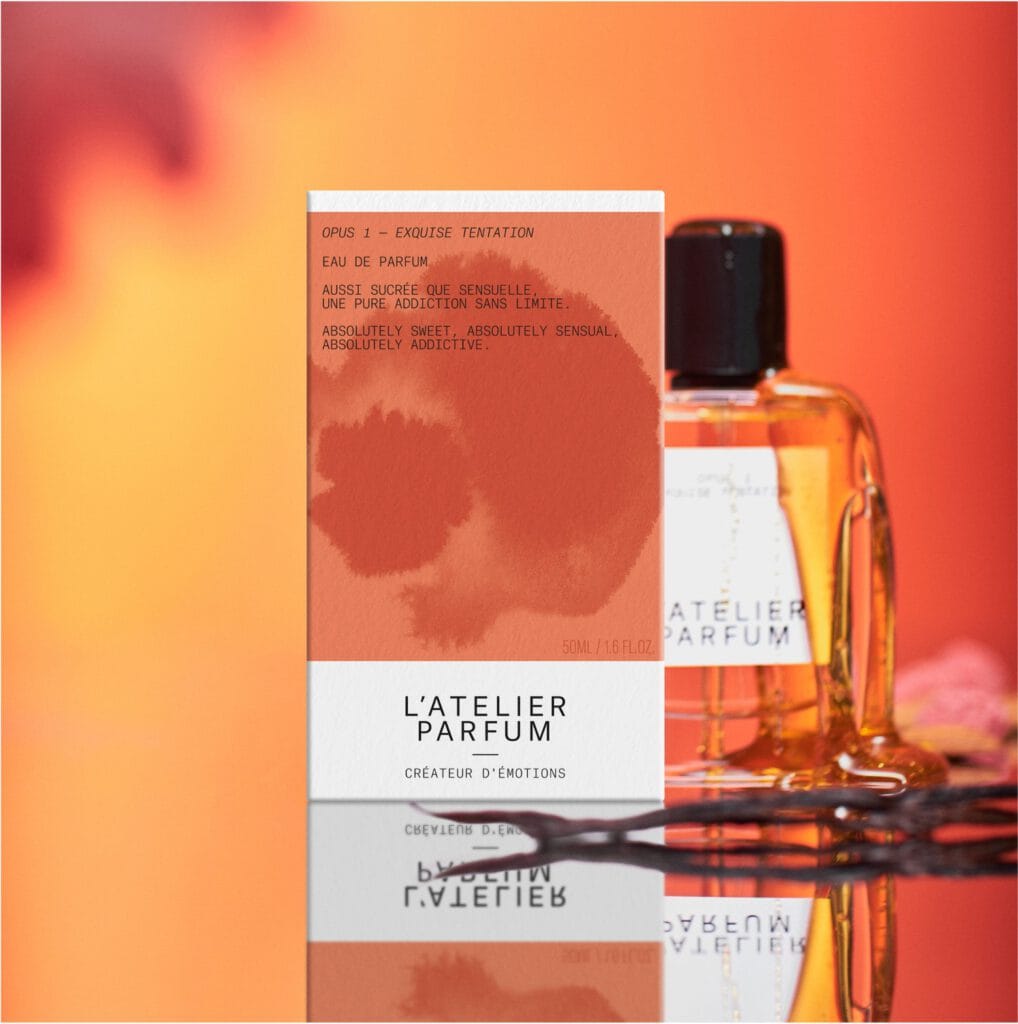 Olfactory family: floral gourmand
Head notes: pink pepper, bergamot, blackcurrant
Heart notes: rose, iris, freesia, lily of the valley
Base notes: praliné, patchouli, vanilla, bitter almond
Perfumer: Dorothée Piot
Shop online >>
Photos: L'Atelier Parfum
---
balduin – the olfactory store
The balduin online-shop is a love letter to individuality, personality and extraordinary olfactory experiences. Its aim is to find brands, which are insider tips, specialties, rarities and peculiarities, created by people who work with outstanding excellence and a lot of love and passion like the Perfume Collection Opus 1 b L'Atelier Parfum.