On the Seefeld Plateau, the Nidum Casual Luxury Hotel seems bathed in light from a sun that never sets.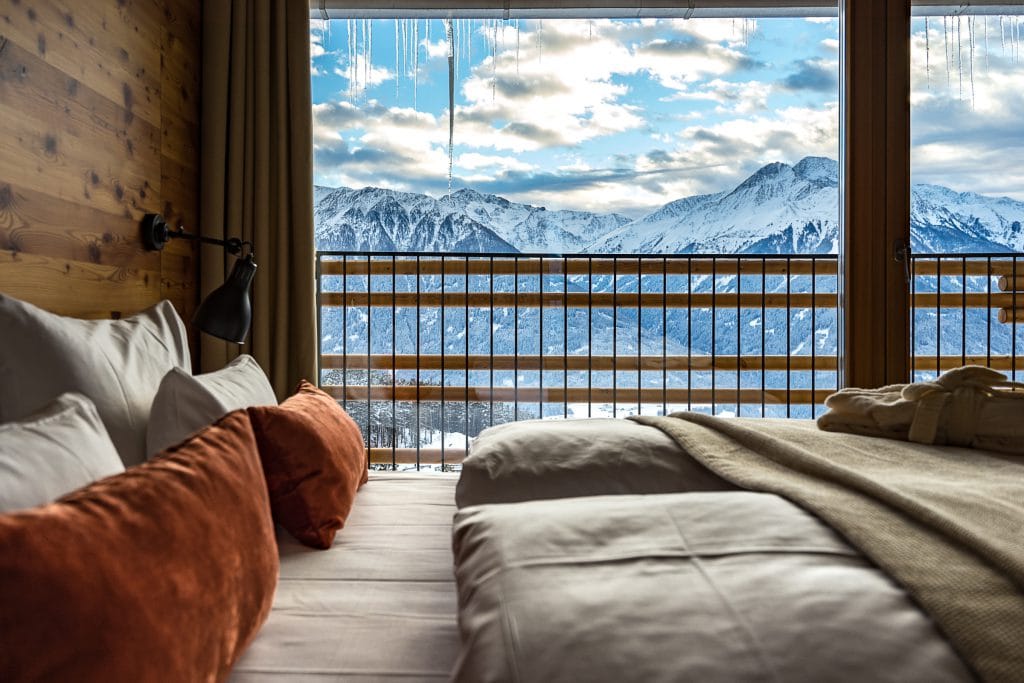 The expansive view sweeps from the Nidum to the majestic panorama of the snow-covered Tyrolean mountains above the Inn Valley. The magnificent nature comes through the panoramic window directly into the rooms and suites of the Nidum, where casual designer furniture and accessories in pastel tones create a feel-good atmosphere. Anyone who takes to heart the number-one house rule (Leave your worries at home with your tie) falls – fully released from constraints – into an Alpine paradise.
CHRISTMAS MAGIC WITH HEAVENLY CUISINE
Three restaurant areas are available for culinary treats. "Fresh and delicious" ensures great pleasure. At Christmas this is crowned with the best home-baked biscuits and the tasting of exquisite wines. Only Christmas Eve is more beautiful. First the brigade de cuisine provides heavenly pleasures, then the contemplative throng sets off on the lantern-lined way to the Christmas Midnight Mass in Seefeld. Trumpeters make for an authentic Christmas atmosphere at midnight.
Sports lovers on the other hand indulge in the pleasures of the snow on skiing areas or cross-country ski trails near by hand. Or, after a winter walk, they find their special place in the 1,500-squaremetre spa area of the Nidum. One of these is the infinity pool, from which one has a view out over the white peaks. In the sauna area there are many different options, and one can also treat oneself to a relaxing massage or enjoy a yoga lesson – and then beautify oneself in the beauty area to one's heart's content.
Book online atLIFESTYLEHOTELS