To celebrate the twentieth anniversary of the Italian rock band Negramaro, Pasquale Junior Natuzzi, Giuliano Sangiorgi and Fabio Novembre presented the Green Rabbit chair. This recalls the enigmatic "green rabbit" from one of the most famous songs of the band.
The twentieth anniversary of Negramaro, one of the most popular and timeless bands of the Italian contemporary music scene, is taken as an opportunity to present a special project born from the friendship and passion for creativity that unites the founder of the band from Salento, Giuliano Sangiorgi, the creative director of Natuzzi Italia, Pasquale Junior Natuzzi, and the architect Fabio Novembre.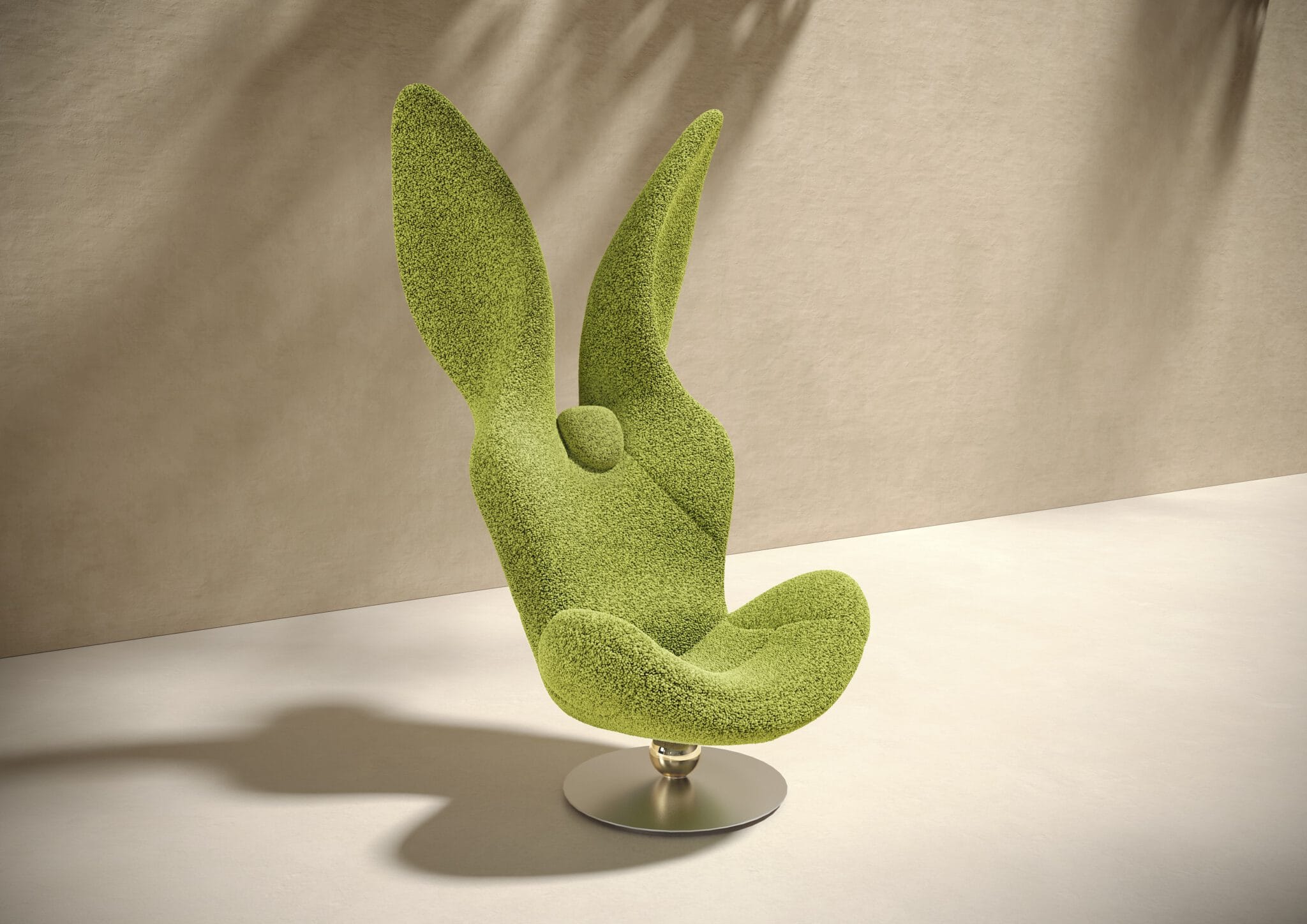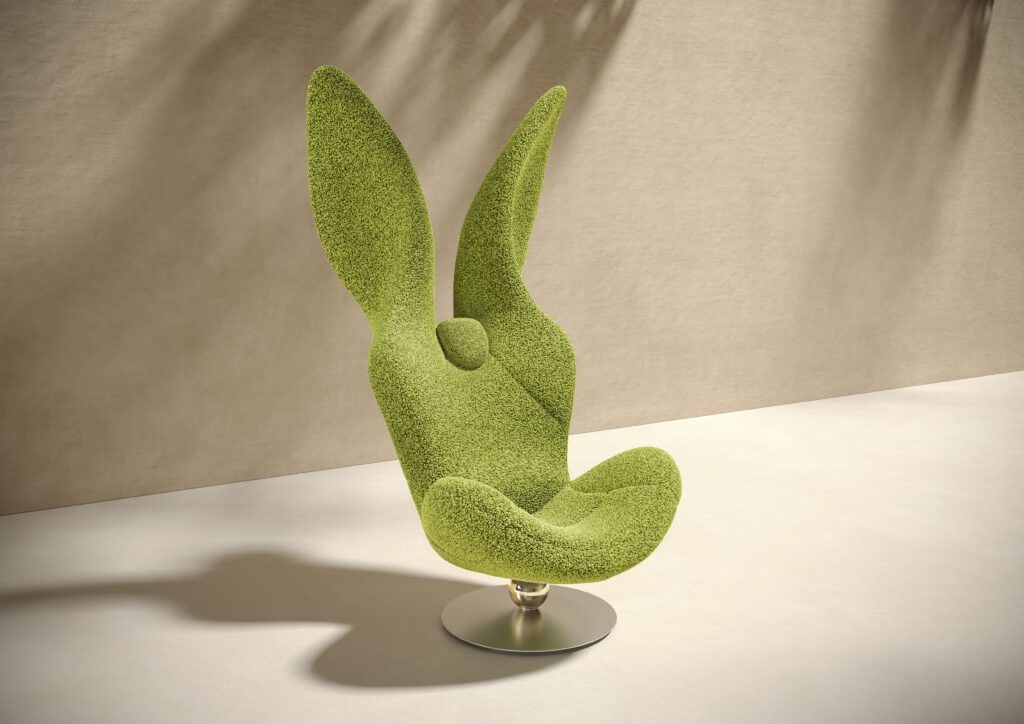 Music, Creativity,art, all this is Green Rabbit, produced in a limited edition of 100 pieces and presented during Milan Designweek 2023. Curved volumes follow each other in this comfortable seat upholstered in wool bouclé, which becomes multisensory with an integrated audio system. The swiveling frame is adorned with a shiny gold ball that supports and lifts Green Rabbit, recalling the poppy approach that is part of Fabio Novembre's style. But what makes Green Rabbit a cult object are the long ears that protrude from the side of the back and define the Design.
Über NATUZZI Italia
Founded in 1959 by Pasquale Natuzzi in Puglia, the lifestyle brand has stood for high-quality Italian Design and precision craftsmanship for over six decades. Initially specializing in the production of leather sofas, the NATUZZI Italia range now includes a wide range of products. In addition to sofas and armchairs made of high-quality leather and refined fabrics, chairs and wooden furniture for living rooms, dining rooms and bedrooms, the brand also sells home textiles, lamps and accessories.
With an exclusive retail network of 550 monobrand stores and galleries, NATUZZI Italia collections are available worldwide. Despite global expansion, the multiple sustainability-certified company develops, designs and produces most of its products in the southern Italian town of Santeramo in Colle (Bari, IT). The strong influence of the Mediterranean cultural and natural landscape is defined by Pasquale Junior Natuzzi, known as PJ Natuzzi, who has led the company's brand and creative strategy since 2018, as a source of inspiration and a central component of NATUZZI Italia`s design philosophy. Organic lines, earthy nuances, and light, calm tones define the product design and symbolize the invitingly warm character of southern Italy.