The sustainable Alpin Juwel impresses with its unique panoramic location directly on the ski slope and in the middle of the hiking area. The four-star superior hotel scores not only with its modern and traditional architecture, but also with its cuisine. The restaurant cooks seasonally, puristically and exclusively with organic and regional products without industrial products and flavour enhancers. What else does the Alpine Jewel have to offer? A wealth of experiences and activities! Here are our top 3.
Pure freedom.
As soon as winter arrives, the surrounding area is transformed into a snow-covered wonderland. The slopes attract skiers and snowboarders of all levels. But the hotel also has a lot to offer during the warmer seasons. When the snow melts and summer awakens, limitless opportunities for adventure and discovery open up. The surrounding mountains call out to hikers and mountaineers. Gaze up at the peaks that rise majestically into the sky and choose a route that takes you through lush valleys, past clear mountain lakes and along rushing streams. Hotel Alpinjuwel also organises guided hikes where you can discover the secrets of the region and be accompanied by experienced guides.
Alpinjuwel's hiking tip:
Hacklberg Hike
After a relaxed ascent with a panoramic view of a fantastic mountain backdrop, you will reach the Hacklberg Nature Lakes, situated at an altitude of approx. 1950 metres, after an hour's walk across alpine meadows and mountain ridges. Long-distance hikers choose the Pinzgau walk (650 metres in altitude, total length 18 kilometres). It is part of the Saalbach Hiking Challenge. The Pinzgau grassy mountains offer inimitable flora and fauna. Soon you reach the two azure-blue Hacklberg lakes to the south, above the Hacklbergalm. They are of natural origin and lie picturesquely below the Seetörl.
Pure thrills.
If it's thrills you're after, you can embark on an adventure on two wheels. Saalbach Hinterglemm is a paradise for mountain bikers. The varied routes offer challenges for all levels of difficulty. Rent a mountain bike in the centre of Hinterglemm and explore the green forests, ride over roots and stones and enjoy the adrenaline rush as you race down the slopes.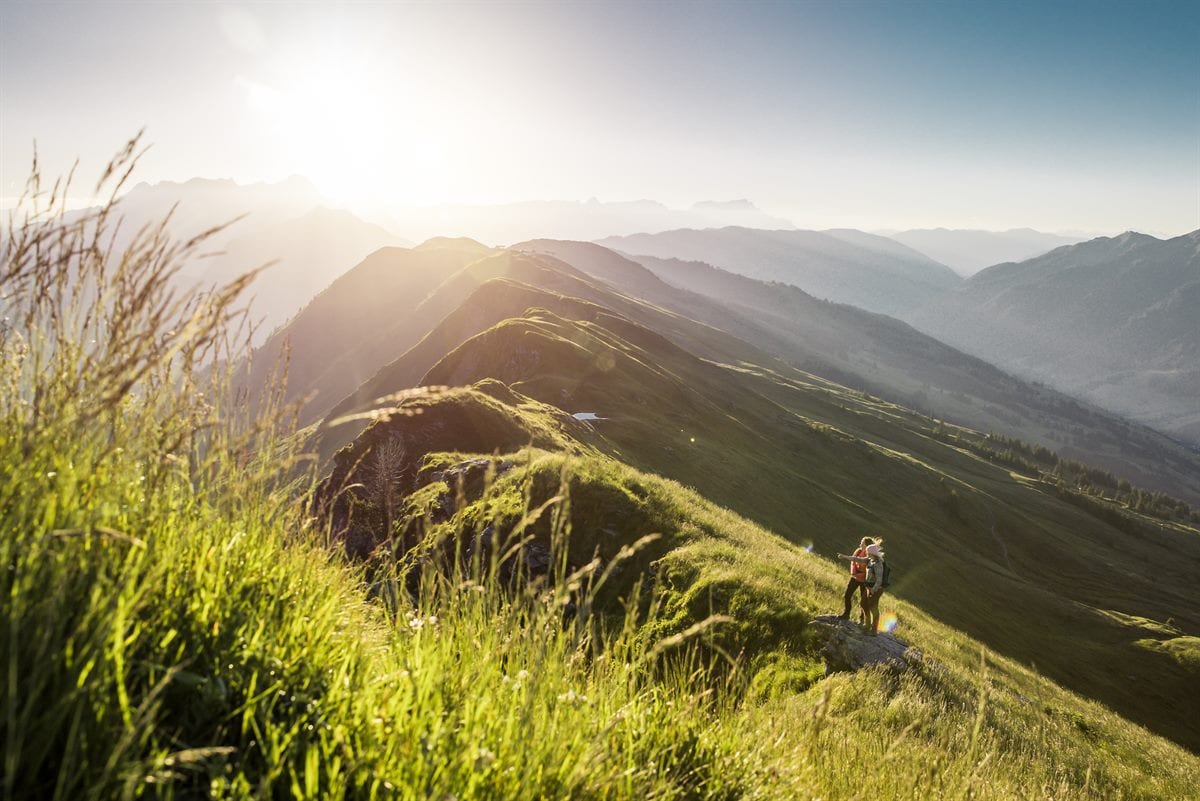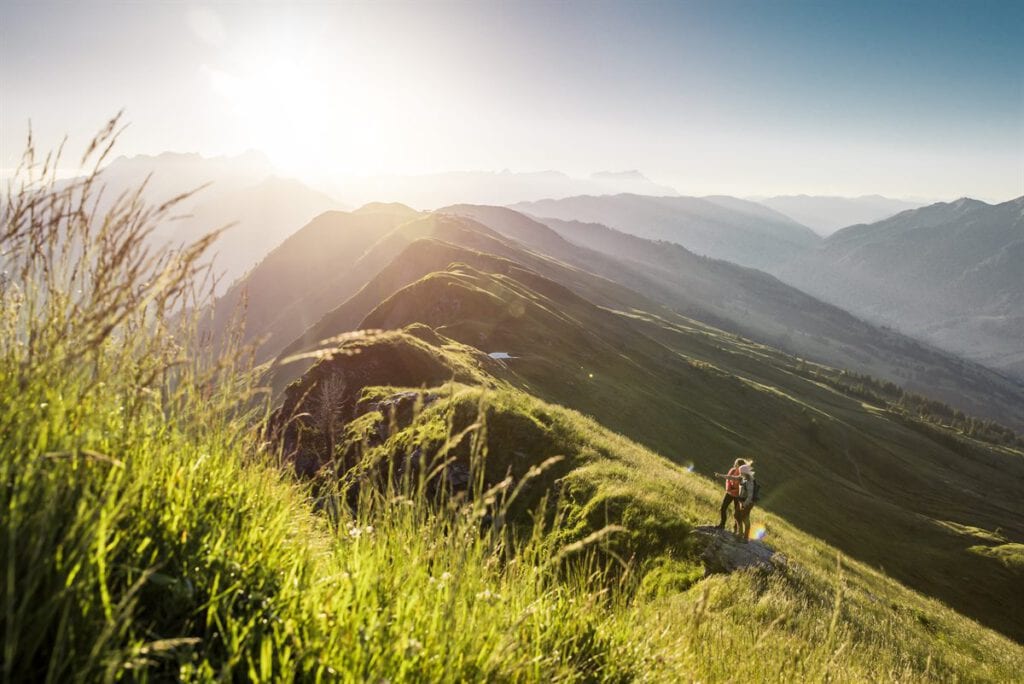 Pure relaxation.
After an active day in nature, you can experience the ultimate relaxation at Hotel Alpinjuwel. Immerse yourself in the world of well-being in the wellness area, where an oasis of tranquillity awaits you. The AJ-Veda Spa sets all standards in terms of relaxation. Because when the focus is on relaxation, body, mind and soul become one. With authentic Ayurveda treatments with therapists from Sri Lanka, individual beauty treatments, massages under the open sky, yoga, pools, sauna and panoramic sunbathing lawn, you can take your time out to new levels. The perfect start to the day.
Book right now >>> here!
Alpinjuwel is a MEMBER of LIFESTYLEHOTELS