Convertible, cosy and dynamic: Galeotta is an armchair with folding cushions that opens, stretches and becomes a chaise longue and meridienne.
Made entirely of graduated polyurethane foam, it has no support structure or internal mechanisms. It consists of three irregularly shaped geometric blocks that allow three different configurations, for a seated or semi-reclining posture with two different inclinations of the backrest. The removable fabric external cover also acts as a hinge during transformation: it holds the three seat elements together and allows them to tilt. An informal and versatile armchair for different comfort and space requirements, ideal for the home as well as for contract and wellness environments.
Galeotta embodies the principle of simple and functional design. Designed in 1968 by Jonathan De Pas, Donato D'Urbino and Paolo Lomazzi, it was an innovative and disruptive project from the outset that contributed to a profound change in the ways of living, deconstructing and revolutionising the concept of the traditional armchair to introduce different ways of sitting and experiencing the home.
Zanotta, in collaboration with designer Paolo Lomazzi, reissues the Galeotta armchair, which enters the Zanotta catalogue updated in terms of materials and dimensions with respect to the original project.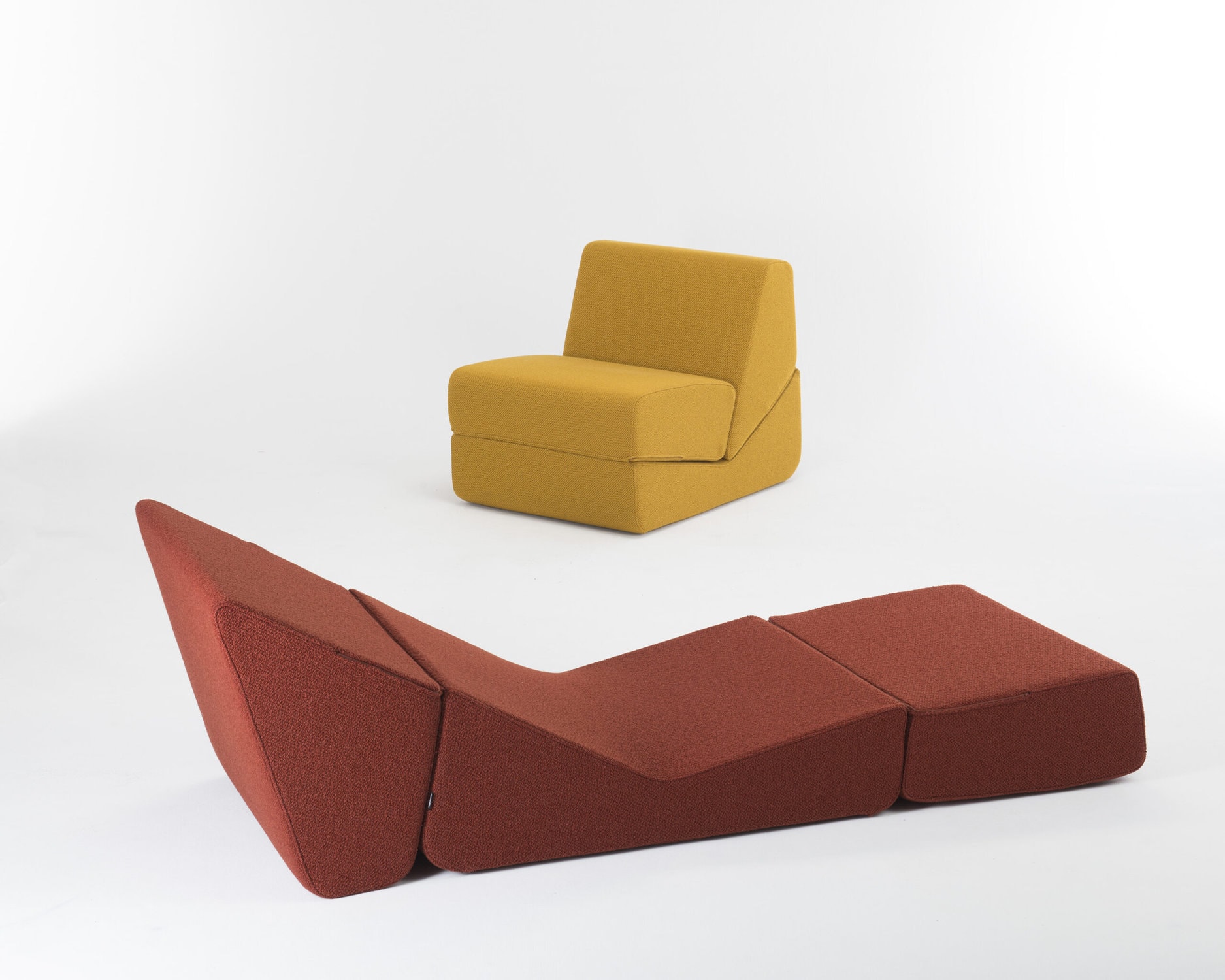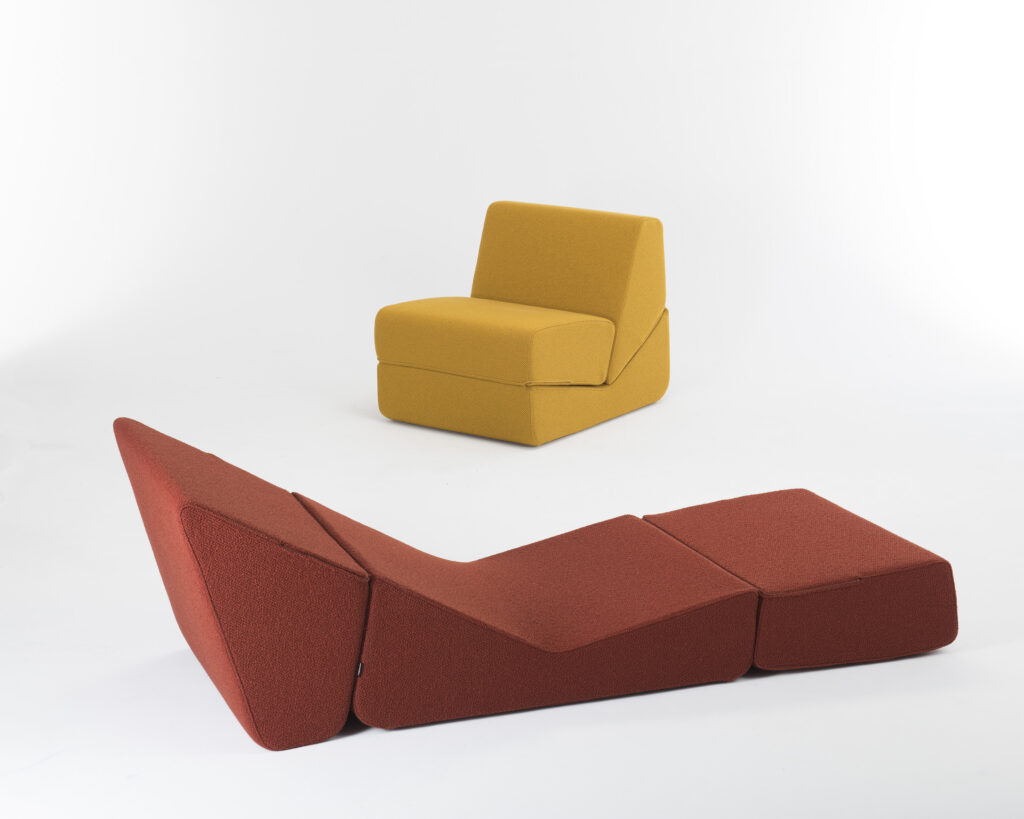 Technical sheet
Polyurethane frame. Fixed internal nylon cover, removable exterior cover in fabric.
Sizes (WxDxH): 67 x 99 x 74 cm (folded); 67 x 190 x 59 cm (open)