Handmade, bold, big, white, complex, strong, abstract, photogenic, artistic, decorative, interesting, symbolical 186 ceramic tubes forming a spherical sculpture – forming N186.
From 22 May to 21 November 2021, N186 will be located in Palazzo Bembo near the famous Rialto Bridge. The number of bars also explains the name: N186. Designed and planned by LOVE architecture and urbanism in Graz and manufactured with intensive support from Laufen at the Innovation Center in Gmunden using SaphirKeramik technology.
To make a long story short: we LOVE to do the things we do and this one is our newest Love: N186

LOVE Architecture
N186 was designed by LOVE architects, specially for the Venice Biennial Architecture exhibition "Time Space Existence", approaching new boundaries outside of a classical architecture firm by working with new materials such as ceramic.
Mark Jenewein, Bernhard Schönherr, Herwig Kleinhapl
– LOVE architects Founding Partners
Photo: Tamara Frisch 
The seemingly crystalline object with a total diameter of 2700 millimeters by the ceramics expert Laufen in its Innovation Center in Austria by using SaphirKeramik – one of the latest, globally¬ signif-icant ¬innovations used when a design includes very delicate, thin-walled shapes and tight radii, which in the past were generally realized using mineral casting, glass or enamelled steel.
With a simultaneous mix of fragility, stability, centrality, spectrality, and explosiveness that is de-termined by the play of light, the object combines various aspects of architectural creativity: con-cept, material, design, technology, and the precise realization thereof.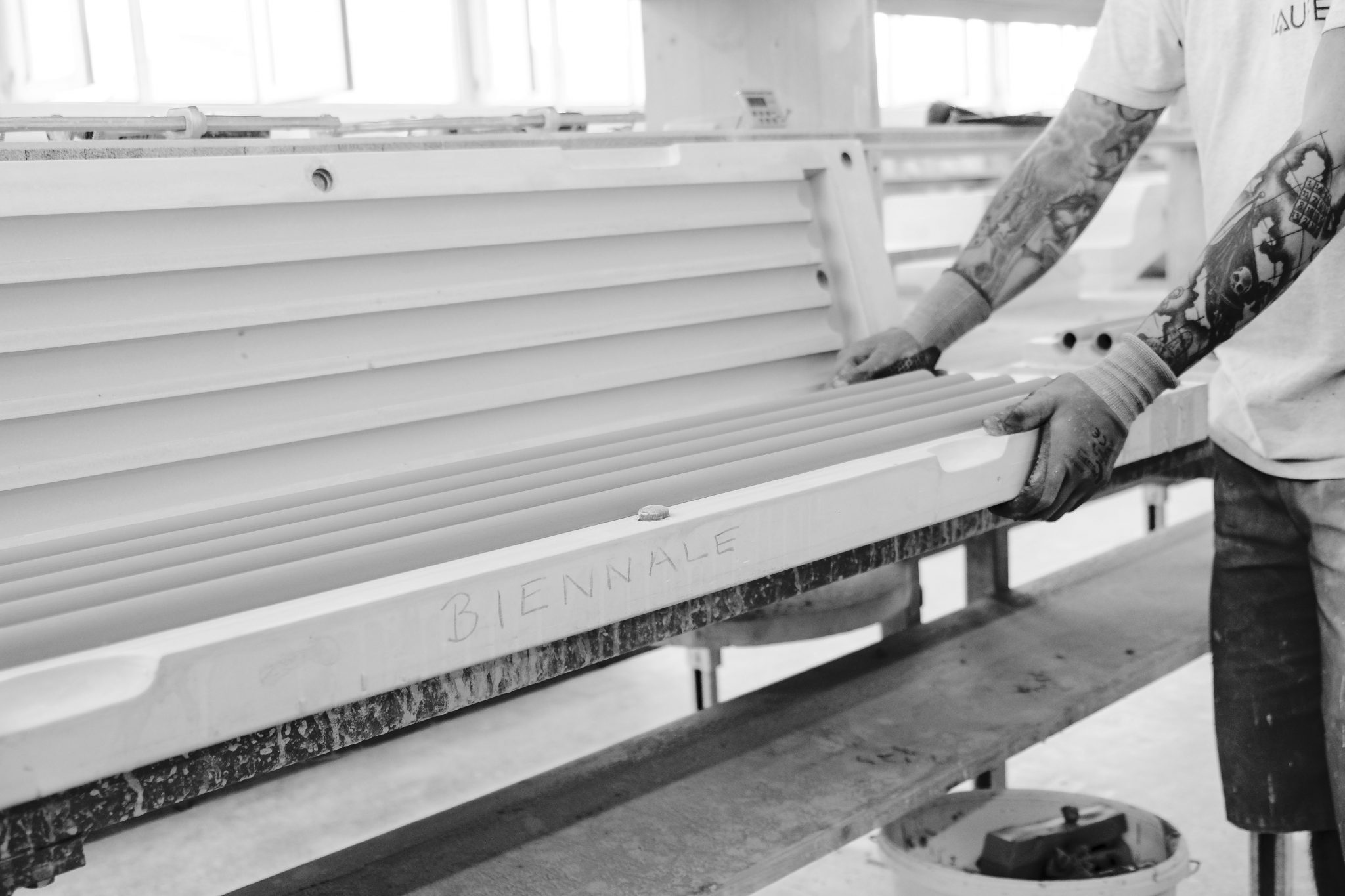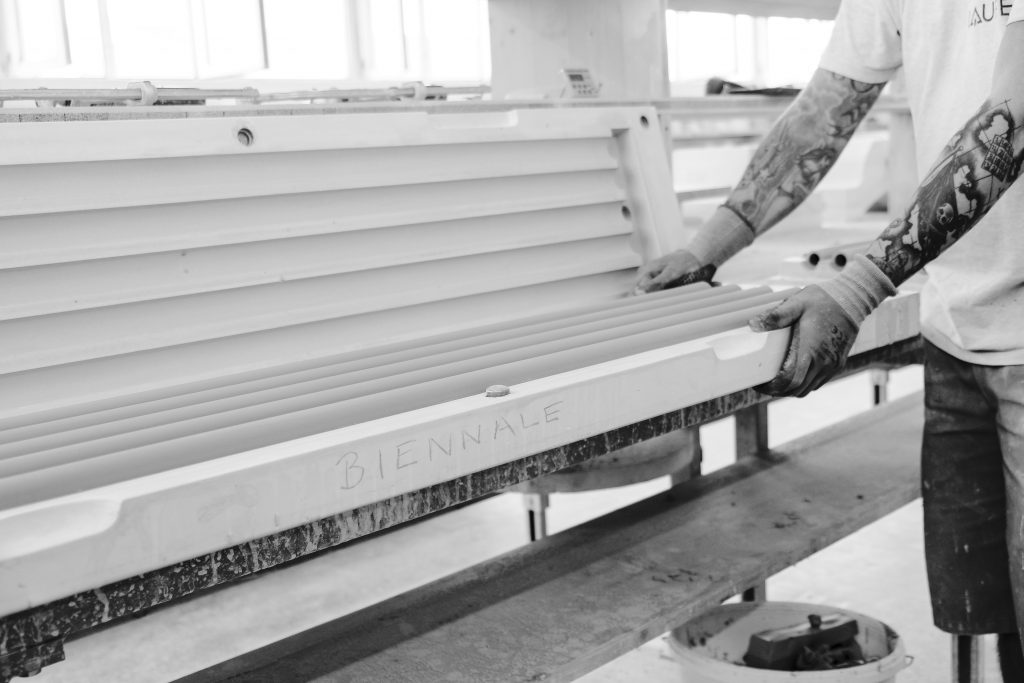 In the Venice exhibition "Time Space Existence" N186 will be overlaid with projected light by OchoReSotto that immerses it in a continuously changing sequence of new atmospheric levels of meaning. Striving to create a room of pleasant surrounding atmosphere, sound will be added by the music of Seppo Gründler. The Graz-based agency Conversory designed the website for this unique sculpture.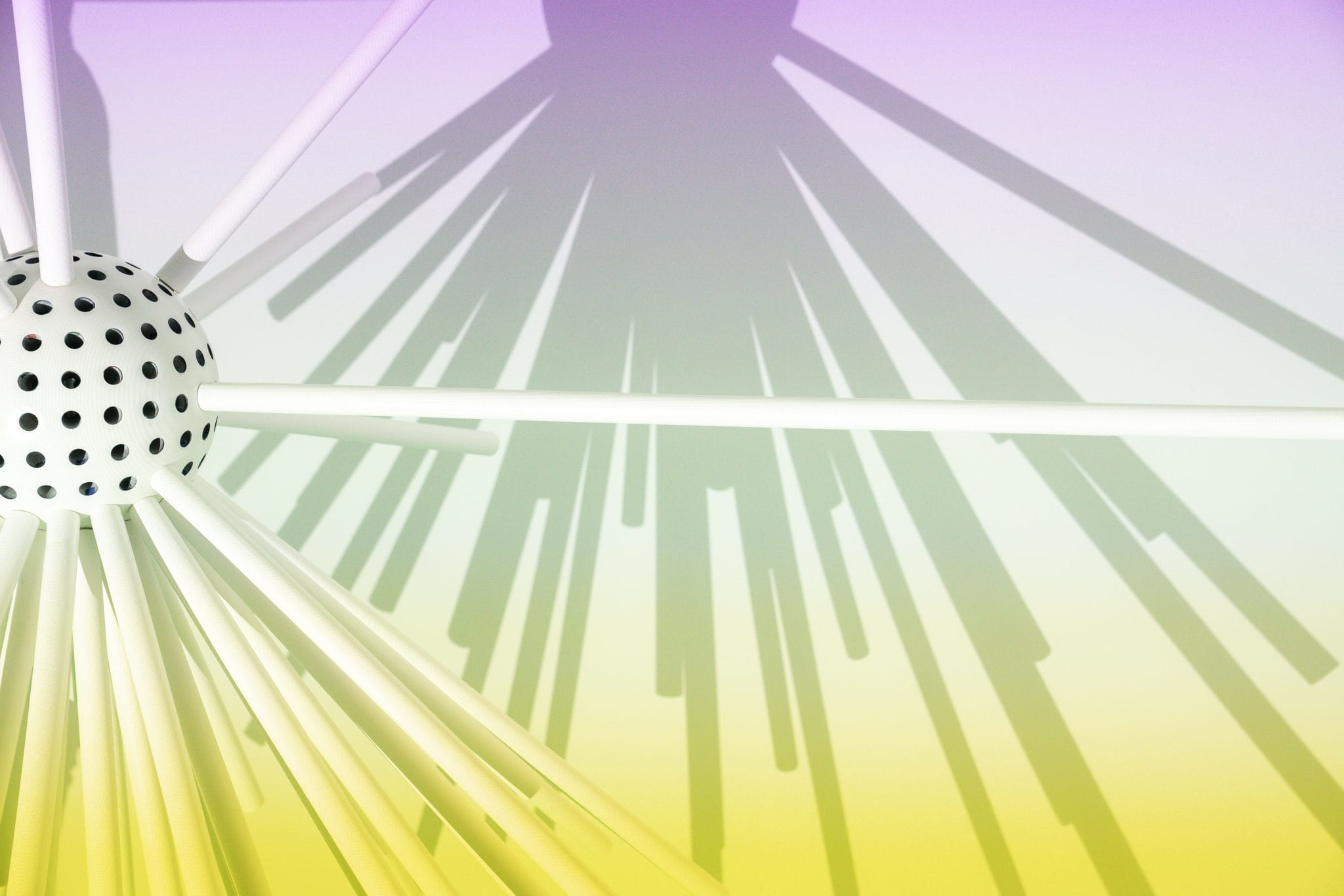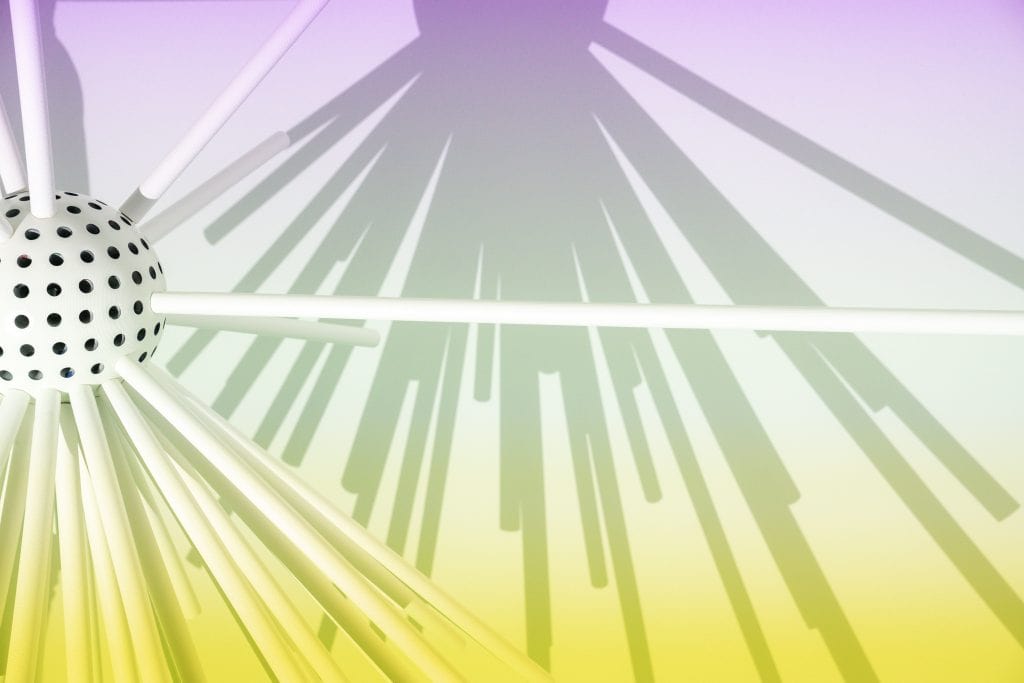 More about N186 >> online
Production and technical support – LAUFEN >>
Projection Art – OchoReSotto >>
Sound Design – Josef (Seppo) Gründler >>
Web Design – Conversory >>
Photos by Sara-Sera