Since summer 2020, a thought – romantic and joyful – accompanies Luisa Battaglia, Art Director and co-owner of S•CAB: the thought of offering the public a swing – the Lisa Swing.
A project that immediately takes shape and that today is expressed in Lisa Swing, a suspended seat born from the collaboration with Marcello Ziliani.
I strongly believe in this project because I had and have, as I believe many of us do, a desire for lightness, for summer, but also for comfort to enjoy outdoor spaces in harmony. And what better idea than an object that reminds us of our childhood and of that instant of pure happiness that we all felt?

Luisa Battaglia, Art Director and co-owner of S•CAB
Lisa Swing completes the Lisa series, an extended family of seats that includes indoor and outdoor solutions, such as the recent Lisa Lounge Club and Lisa Lounge Filò. Architect Ziliani comments, 'The Lisa outdoor collection gets enriched with an original and precious complement. A suspended armchair to experience the pleasure and relaxation of being cradled caressed by the spring breeze, enjoying the charm of a sunset or a breath-taking view.'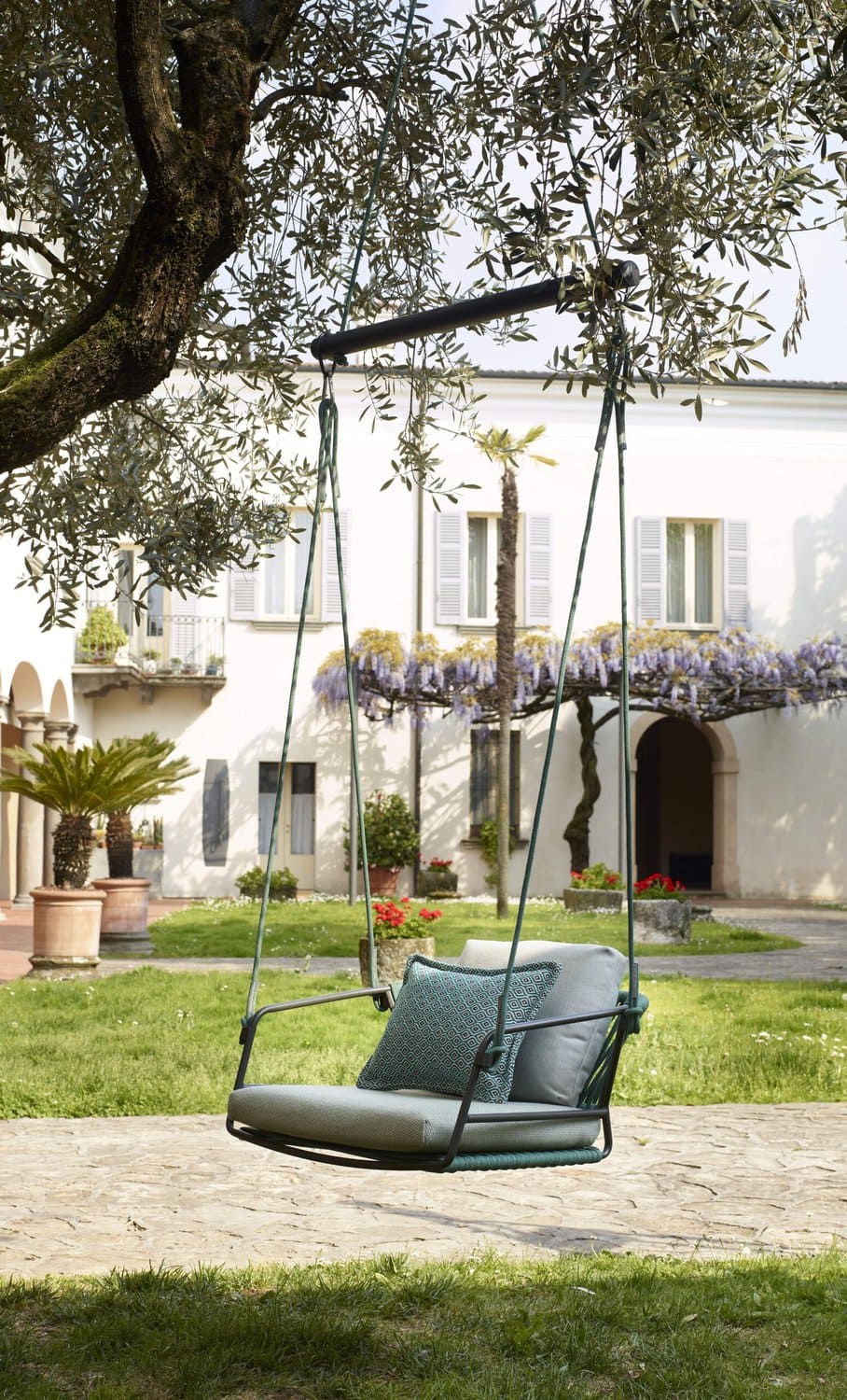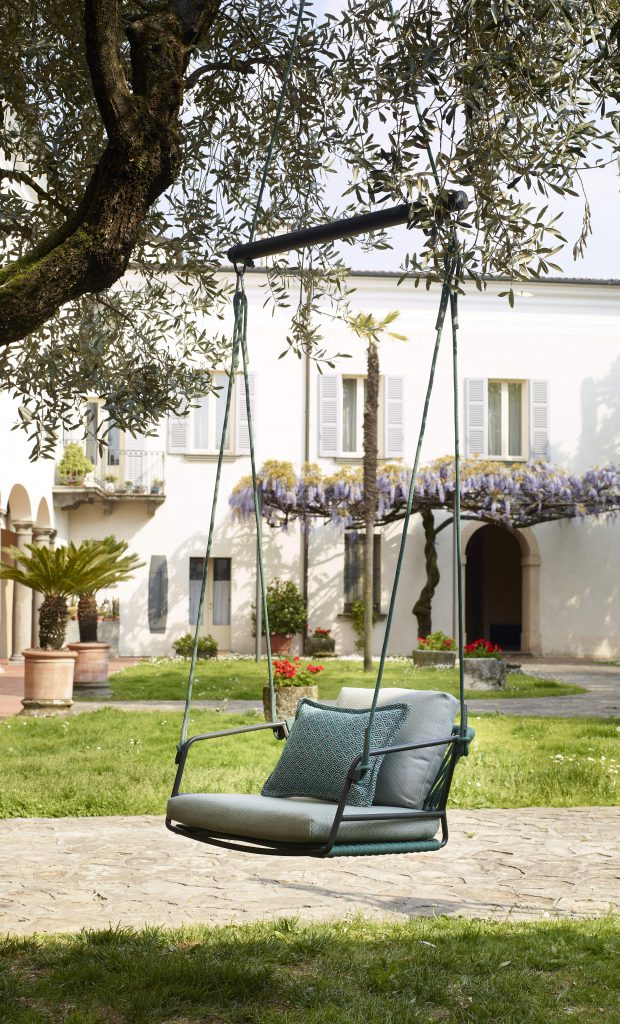 Available for custom hooking or with a dedicated self-supporting structure, Lisa Swing leads with excitement into the rich and varied world of Lisa.
About Lisa Swing
Suspended seat for adults. Galvanized and powder coated tubular steel frame ø 16 mm, seat and backrest in woven nautical rope. Available in the following colour combinations:
anthracite frame with mint nautical rope;
mustard frame with silver nautical rope;
terracotta frame with orange nautical rope;
aviation blue frame with orange nautical rope.
---
About Marcello Ziliani
Marcello Ziliani was born in Brescia in 1963. In 1988 he graduated in architecture at Politecnico di Milano with his thesis supervised by architect Achille Castiglioni. He devoted himself to develop projects for the design of furniture working in addition to exhibitions, theatrical scenographer, art direction, design coordination, graphics and communication. He mostly refers his attention to the aspects of sustainability and "agile producibility". Since 2011 he's a professor of product design at the University of San Marino / IUAV. (Source: scabdesign.com)
marcelloziliani.eu
About S•CAB
S•CAB is a Made-in-Italy company that has been offering indoor and outdoor furnishing complements to the international market for over 60 years. Founded in 1957 by Francesco Battaglia, S•CAB (the acronym of the name – Sedute e Complementi d'Arredo Battaglia – Battaglia Chairs and Furnishing Accessories) has innovated the furniture sector by offering chairs, tables, stools, bases, poufs, and sun loungers that have left their mark in the domestic and contract world.
s-cab.it