JULIA LEIFERT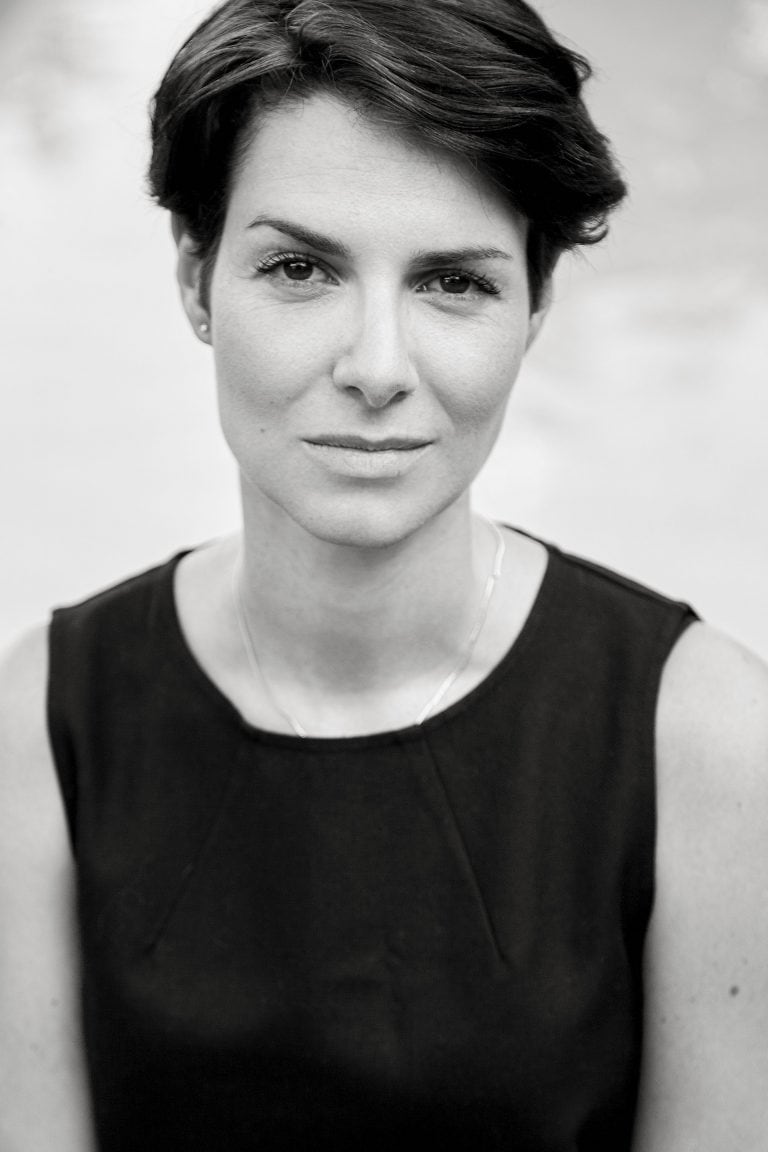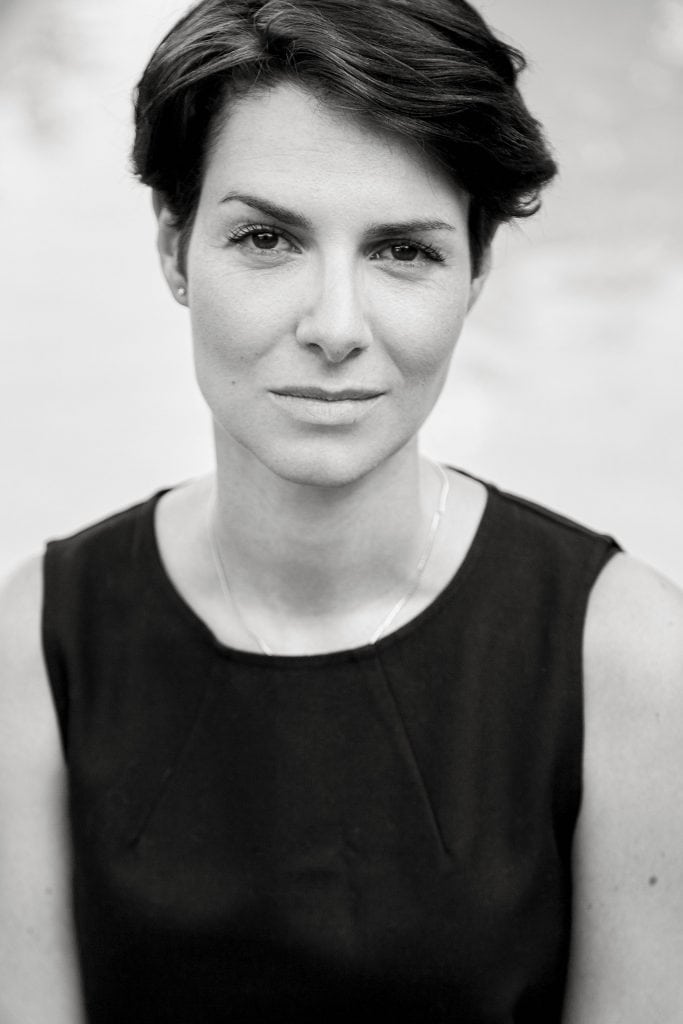 The designer
Julia Leifert started to design and produce fashion while she was still studying for her law degree. She was so successful that, after graduating, she went straight to AMD Akademie Mode & Design in Berlin to study fashion. The designer leads a vegan lifestyle and discovered a gap on the fashion market: a combination of ethics and aesthetics.
Photo: Diane Betties
The label
Julia Leifert set up her own label in 2014 after a prolonged period in New York. The label was originally called Philomena Zanetti. She uses the very best ecological materials and local production capacity for her elegant creations.
Photos: Julia Leifert, AW19, by Anna Daki
The passion:
Julia Leifert represents a generation with high ethical standards and clear values.
In times of uncertainty, inhumanity and climate change, transparency and authenticity are the most valuable things we have.
Julia Leifert | Mulackstraße 22 |10119 Berlin
---
NOBI TALAI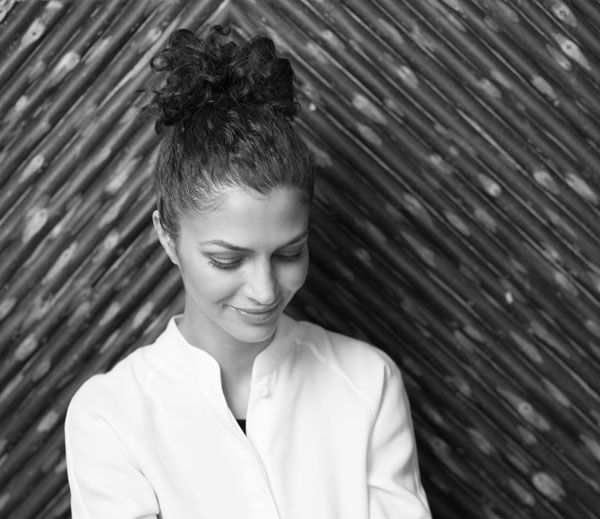 The designer
Nobieh Talaei was born in Tehran and arrived in Berlin at the age of eleven. In 2003, she completed her design degree at Berlin's Esmod fashion academy and then worked for over ten years in merchandising and sales at leading international labels.
Photo: Sonja Stadelmaier
The label
Nobi Talai is a simplified version of the founder's name. The Berlin-based designer rapidly became a rising star of the German fashion world with the label she launched in 2015. Her clean designs are true to the motto "less is more" and are inspired by the Bauhaus style, Neue Sachlichkeit and Scandinavian design from the 1950s.
Photos: PR
The passion
Nobieh Talaei inherited her love of fashion from her grandmother, a dressmaker descended from Persian nomads.
Nobi Talai | Auguststraße 75 | 10117 Berlin
---
RICHERT BEIL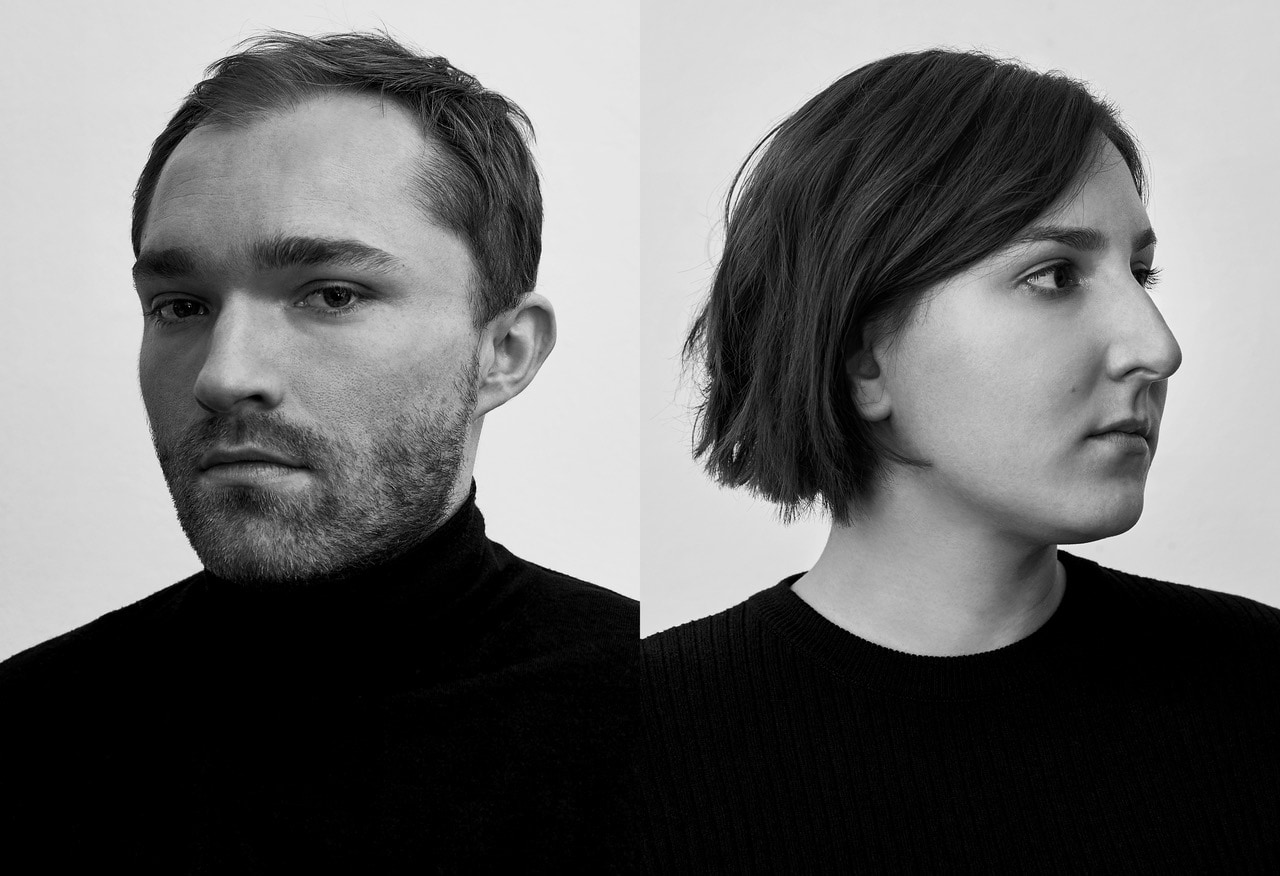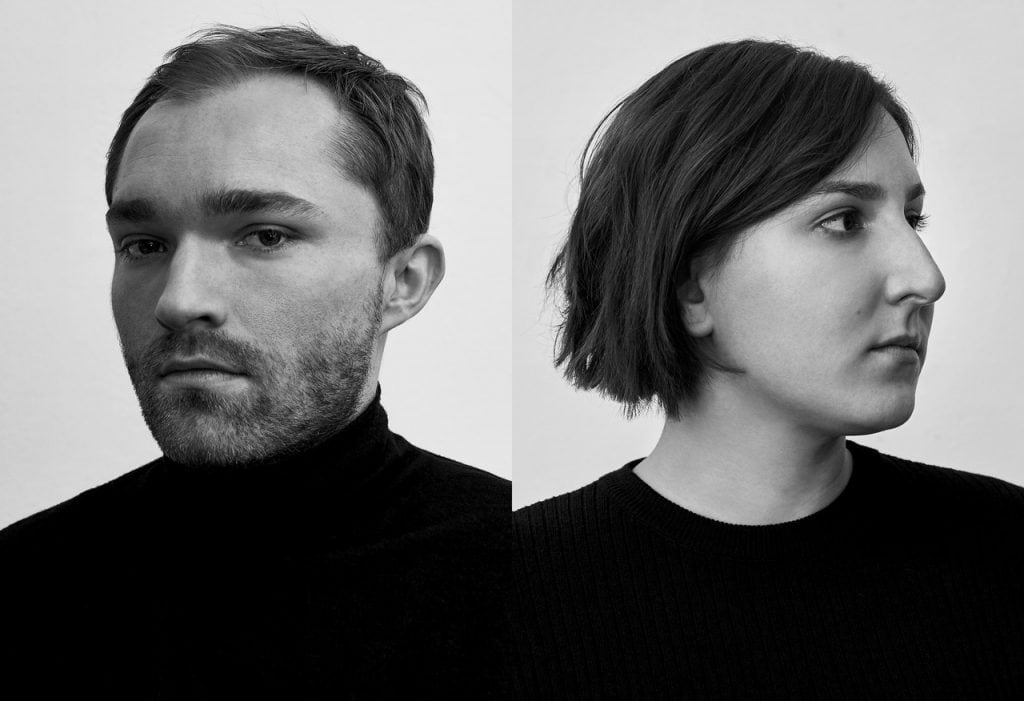 The designer
Work together, live together: the Berlin designer duo Richert Beil, who are partners in both senses of the word, prove that this combination can absolutely work. Jale Richert and Michele Beil met in 2009 at Berlin's fashion academy Esmod. Five years later, they launched their joint label.
Photo: Richert Beil
The label
Richert Beil designs high-quality woollen clothing in a clear, individual style using resources available in Germany or neighbouring countries.
Berlin Fashion Week Autumn/Winter 2019 at ewerk on January 17, 2019 in Berlin, Germany, Photos by Stefan Knauer/Getty Images for MBFW
The passion
For their autumn/winter collection "Alter Ego", the designer couple spent three years exploring the potential of the art of traditional German costumes. The result: a combination of the signature of traditional dress with the label's timeless design.
Richert Beil | Rethelstraße 5 | 12435 Berlin
---
ZAZI VINTAGE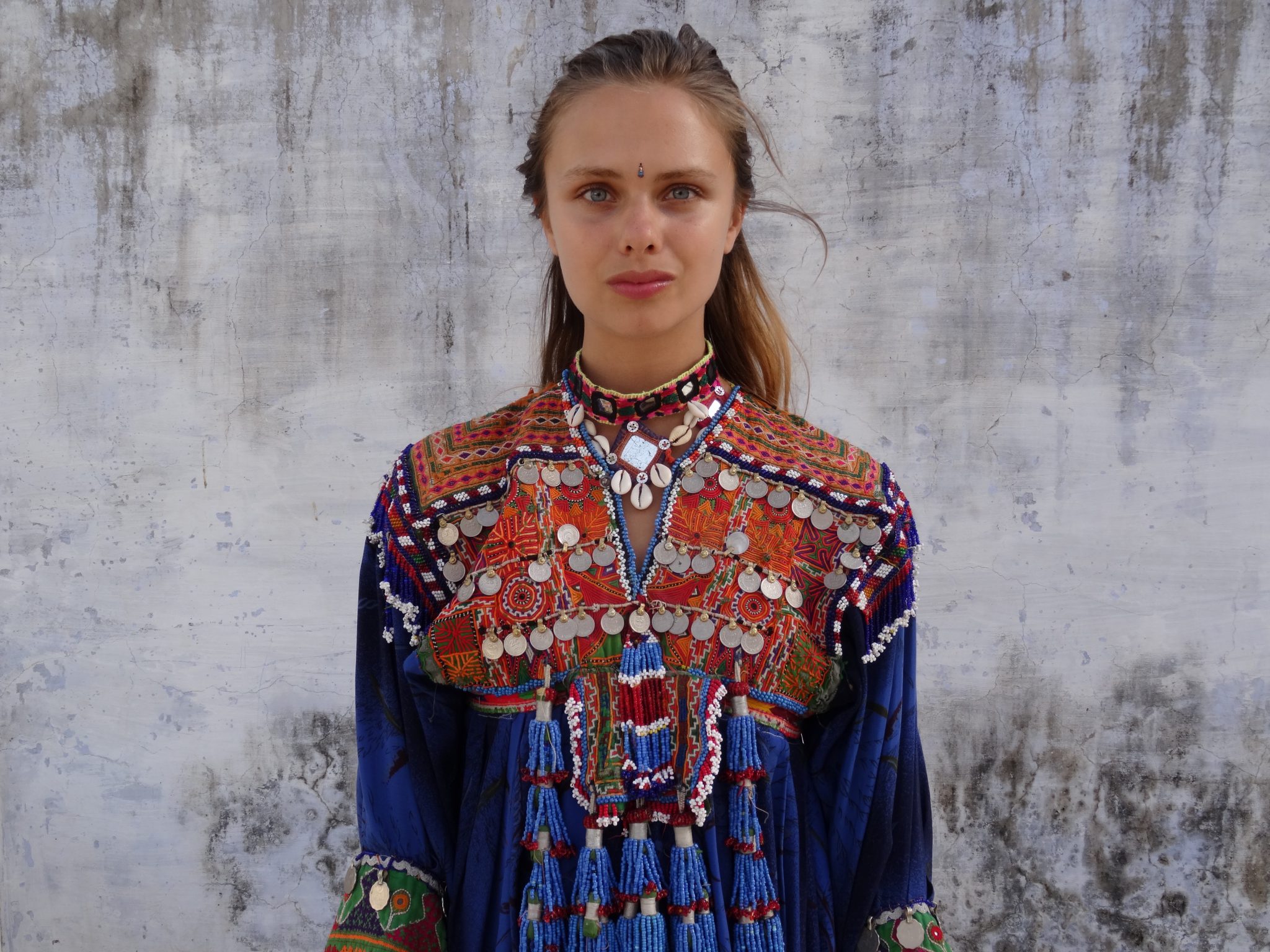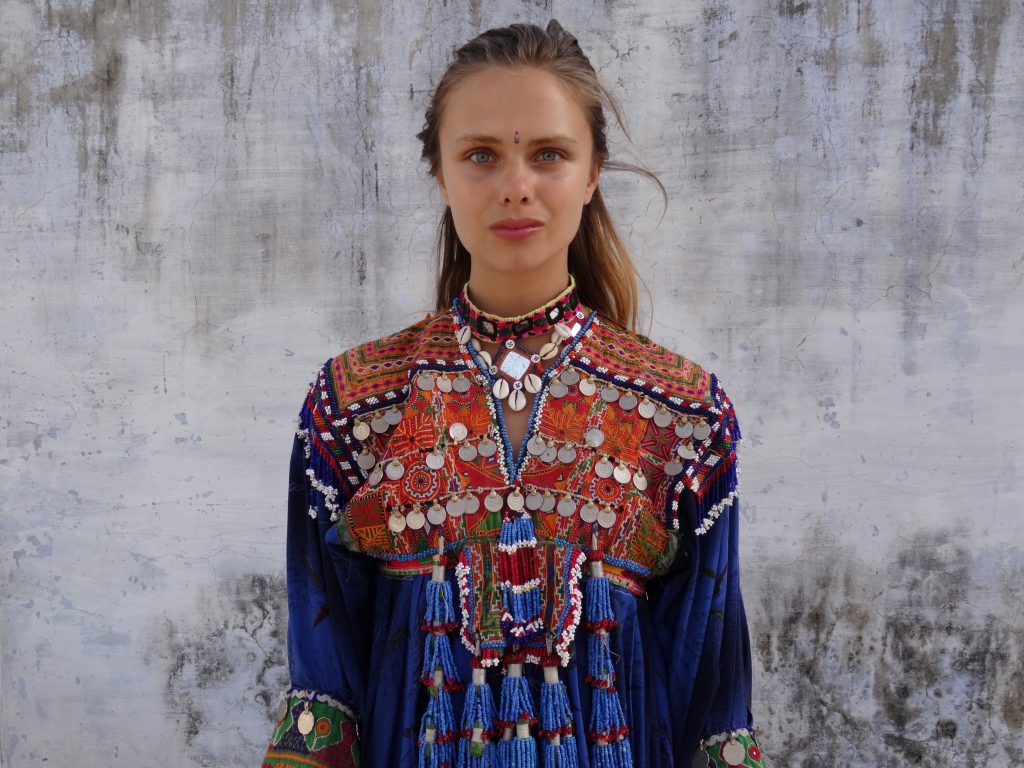 The designer
Jeanne de Kroon is the daughter of a professor of art history and a documentary film-maker and grew up in Holland. She tore up her plans to study law on her first day at university and headed to Paris as a street musician, where she was then discovered as a model. On her travels in Nepal, Pakistan and India, she became aware of the unethical aspects of the fashion industry.
Photo: Stefan Dotter
The label
In 2016, Jeanne de Kroon set up Zazi Vintage from her student flat in Neukölln. Her colourful cloths in vintage materials, for example silk from Uzbekistan, are produced by hand in India. Each item is unique and improves the living conditions of the seamstresses.
Photos: Stefan Dotter
The passion
De Kroon – who is just 25 years old – repeatedly stresses that she wants to build a bridge between the fashion world and development aid. Her commitment to helping women in developing countries has now led to a successful business.
Zazi Vintage | Max-Beer-Straße 31 | 10119 Berlin
---
SABRINA DEHOFF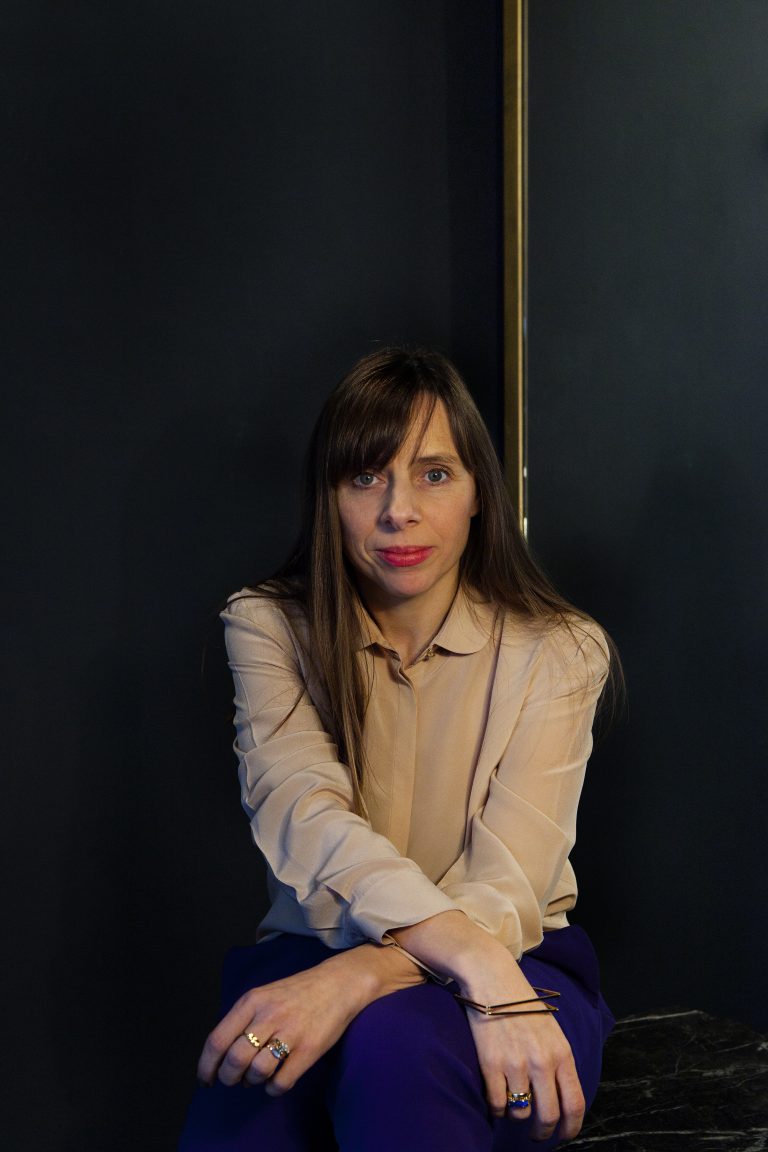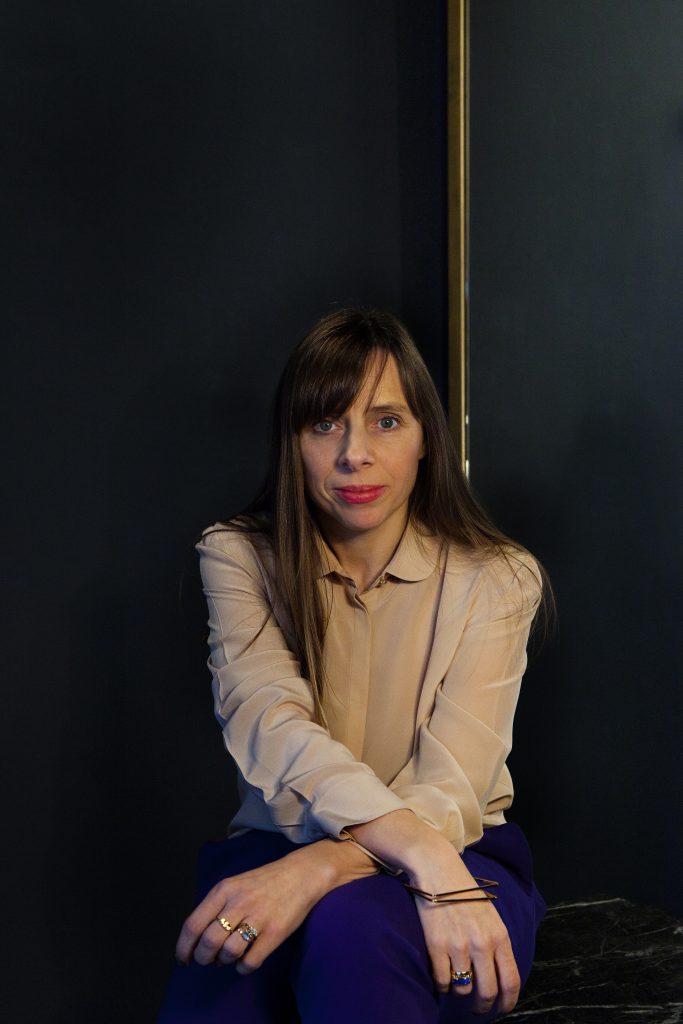 The designer
You might think that this jewellery designer, famous far beyond Berlin, was a trained goldsmith. You would be wrong. Sabrina Dehoff studied fashion design at Lette-Verein in Berlin and at the Royal College of Arts in London. She went on to work as a design assistant at the Paris labels Guy Laroche and Lanvin before co-founding the fashion agency "vonRot" in Berlin.
The label
In 2006, Sabrina Dehoff launched her eponymous label with the "Little Helpers" collection. She became famous with colourful cord bracelets, but a lot has changed since: in 2009, she set up her own online shop, and her first flagship store was opened in Berlin in 2010. Celebrity wearers of her jewellery include stars such as Beyoncé, Halle Berry and Charlize Theron.
Photos: Liron Leibu
The passion
The former fashion designer has great attention to detail and worked a lot with embroidery during her time with Alber Elbaz. This "obsession with small touches" ultimately took her into jewellery.
Sabrina Dehoff | Auguststraße 26A | 10117 Berlin
---
MICHAEL SONTAG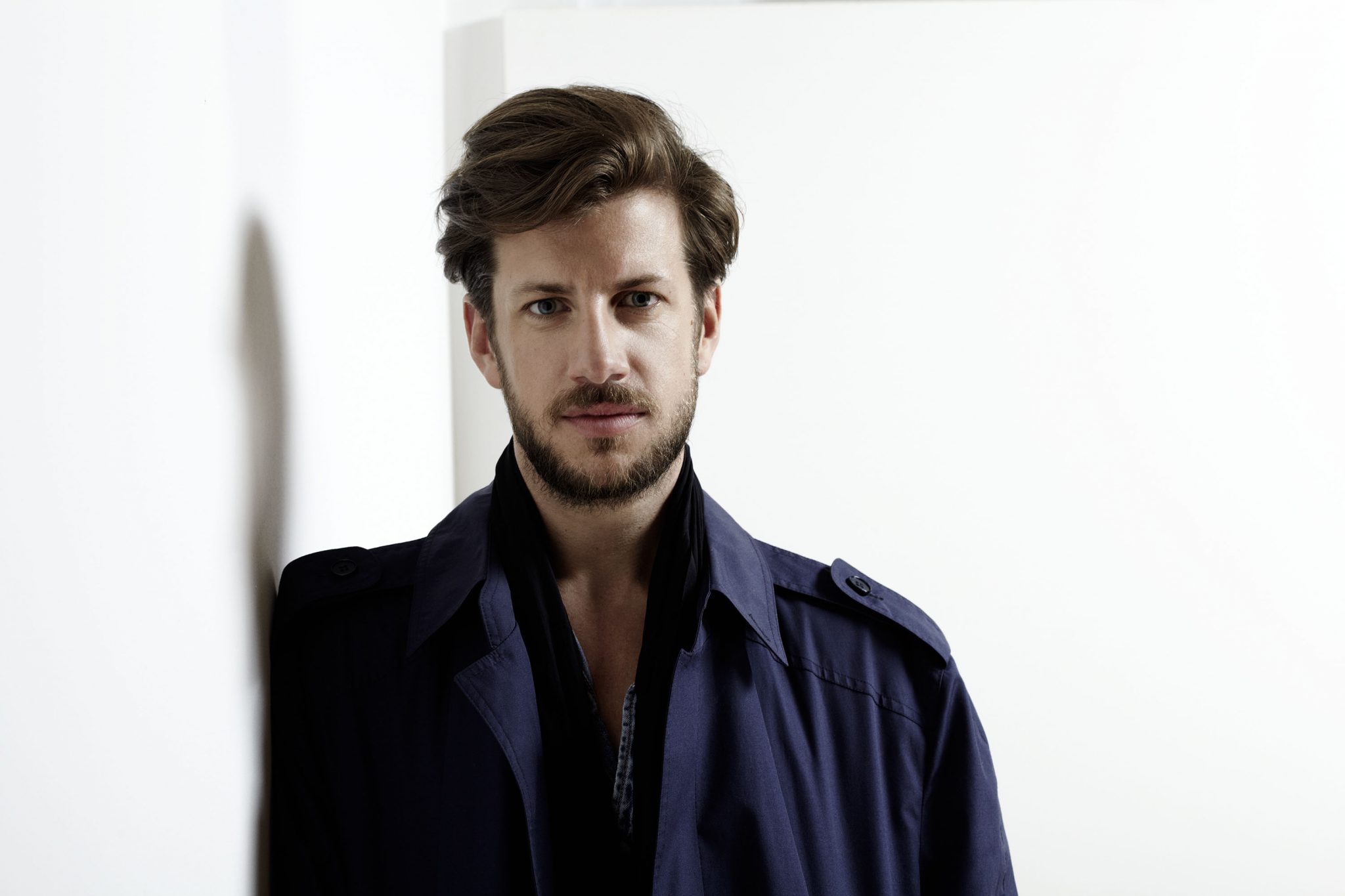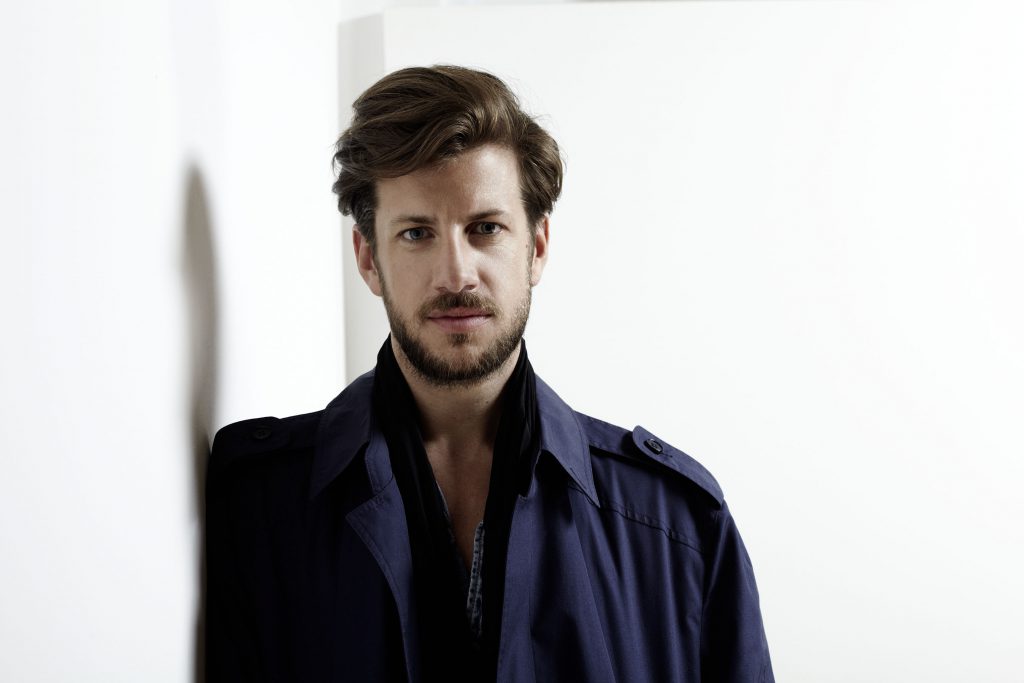 The designer
Bavarian-born Michael Sontag has always been creative. As a child, he loved crafts and drawing. Following his degree at Kunsthochschule Weißensee Berlin college of art and initial practical experience with renowned designers including Kenzo and Givenchy, he took up his studies again at the École Nationale Superieure des Arts Décoratifs in Paris.
The label
Sontag's first collection was launched in 2009 – the year he set up the label – at the Mercedes-Benz Fashion Week in Berlin. It was praised by the famous fashion critic Suzy Menkes in the International Herald Tribune as "promising". His designs are created on dressmaker's dummies rather than on paper, and are notable for beautifully draped and flowing fabric.
Photos: Fredrik Altinell
The passion
Sontag is constantly developing his collections. He distances himself from trends and age limits and describes his work as a single, consistent whole. The "master of draping" sees his fashion as "valuable" for everyday life and leaves wearers plenty of scope for interpretation and individual touches.
Michael Sontag | Muskauer Straße 41 | 10997 Berlin
---
DAWID TOMASZEWSKI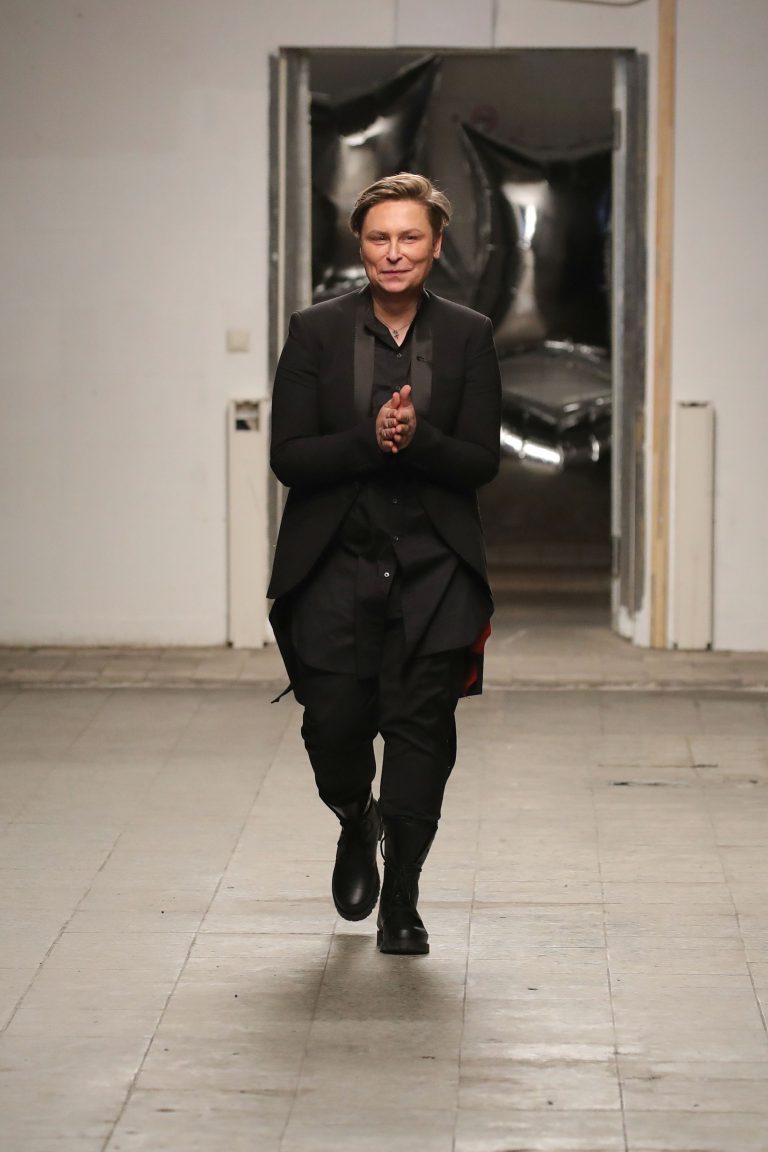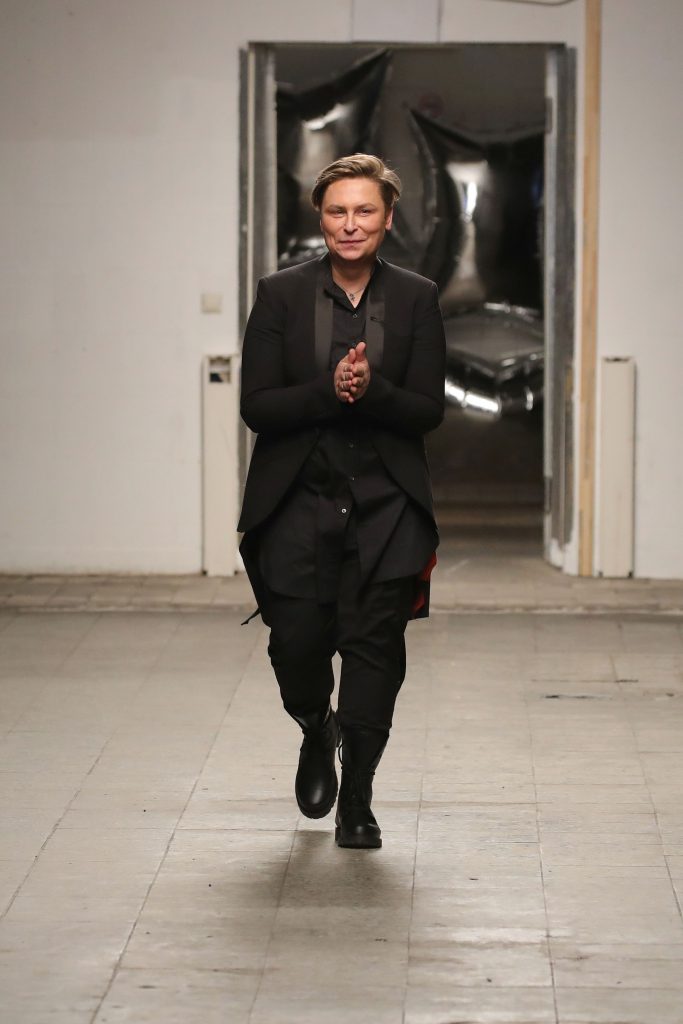 The designer
Dawid Tomaszewski's career has been shaped by major names from the fashion industry. After a degree in fashion at the London College of Fashion, the Polish-born designer moved to the Berlin University of the Arts under Vivienne Westwood. He had internships with Sonia Rykiel and Alexis Marbille before becoming design assistant to Rei Kawakubo at Comme des Garçons in Tokyo.
BERLIN, GERMANY – JANUARY 16: Designer Dawid Tomaszewski walks the runway after his Defile during the Berlin Fashion Week Autumn/Winter 2019 on January 16, 2019 in Berlin, Germany. Photo by Andreas Rentz/Getty Images for Dawid Tomaszewski
The label
Avant-garde design plus great practical expertise and a huge attention to detail have made this label, established in 2009, a fixture on the fashion scene.
BERLIN, GERMANY – JANUARY 16: A model walks the runway at the Dawid Tomaszewski Defile during the Berlin Fashion Week Autumn/Winter 2019 on January 16, 2019 in Berlin, Germany. Photo by Andreas Rentz/Getty Images for Dawid Tomaszewski
The passion
In 2019, the German designer is celebrating the ten-year anniversary of his label and can count celebrities such a Iris Berben, Ursula Karven and Karolina Kurkova among the fans of his "new couture".
Dawid Tomaszewski |Richard-Wagner-Straße 25 | 10585 Berlin
---