What would you do if in order to have everything you wanted in your shop, you would actually need an entire department store? Open more than one shop, of course, and that's exactly what the people behind La Comercial have done.
In order to be in this part of the attractive El Born area in Barcelona, they have taken up residence in a number of premises, resulting in a store for women's fashion, two for men, a home store, a Paul Smith store, plus three concessions in popular hotels.
---
La Comercial
Man
Rec 73 08003 Barcelona
A store with a wide variety of clothing and accessory brands for men, including a unique and varied selection in fragrances and cosmetics. Bikkembergs, McQ by Alexander McQueen, Ugo Cacciatori, Roberto Collina, Common Wild, People of Shibuya, Vivienne Westwood, Aesop, Lords & Fools, Palto, Essentiel, Limitato, Comme des Garcons, Carner, Nasomatto…
La Comercial is a special place to enjoy and experience fashion, where the finest items can be discovered with the upmost attention to detail. For him, for her and for your home. For your desires, for gifts, for you.
La Comercial
Man
Rec 75 08003 Barcelona
Situated in an unusual-looking house with three levels, is where La Comercial have placed their selection dedicated to the italian designer Daniele Alessandrini along with a carefully selected range of perfums. Daniele Alessandrini, Acqua di Parma, Ramon Monegal, Eight & Bob…
---
La Comercial
Paul Smith
Bonaire 7 08003 Barcelona
A space dedicated to the collections for man and woman from the british designer Paul Smith. Paul Smith. Paul Smith, PS by Paul Smith, Paul Smith Shoe, Paul Smith Spectacles, Paul Smith Accessories…
---
Fashion as an artistic expression
Each store is a concept store in itself, and together they form something of a super concept store, offering the very best of their selected wares. The brands range from A for Aqua di Genova to V for Vivienne Westwood. You can of course look them up on the website, but it's much better to spend the time strolling around all of the stores yourself.
---
La Comercial
Woman
Rec 52 08003 Barcelona
A space dedicated to a carefully selected range of clothing, accessory, jewellery and fragrances for women. Isabel Marant Etoile, M Missoni, Mm6, Red Valentino, Mykita, Religion, Vivienne Westwood, McQ by Alexander McQueen, Satellite Paris, Ioselliani, Essentiel, Brand Unique, Alessandro dell'Acqua, Hervé Gambs, Juliette Has a Gun, Roberto Victoria…
---
La Comercial
Home
Bonaire 4 08003 Barcelona
La Comercial Home are situated in a registered building dating back from the 19th century. Here you will find a whole world of house decoration objects, home fragrances, candles, accessories and presents for all ages. Alessi, Astier de Villatte, Cire Trudon, Fornasetti, Fornasetti Profumi, Nixon, Lladró by Jaime Hayón, Jonathan Adler, Mariage Frères, Bernardaud by Jeff Koons…
---
This dream concept was devised by Carlos de Barrio.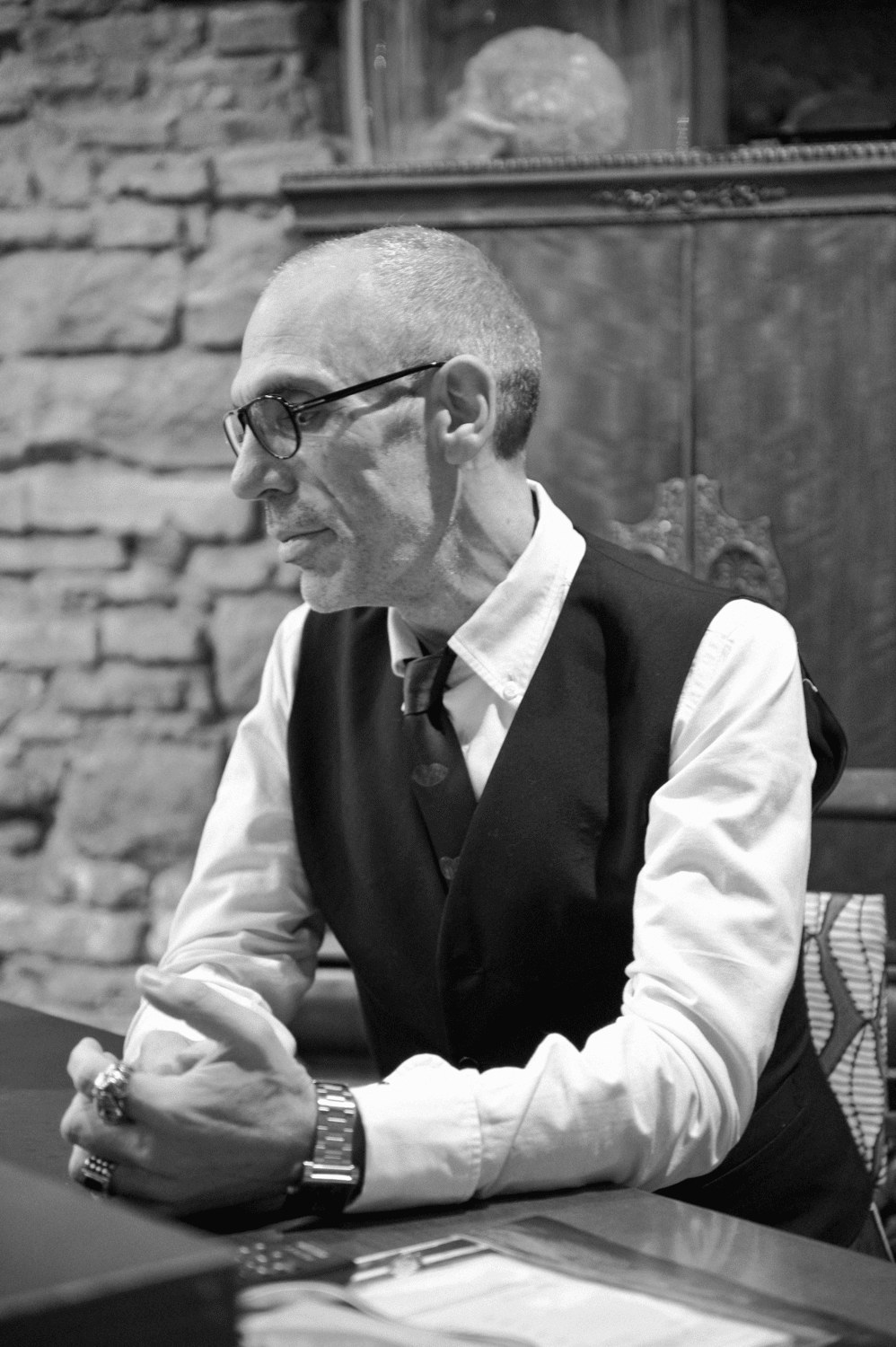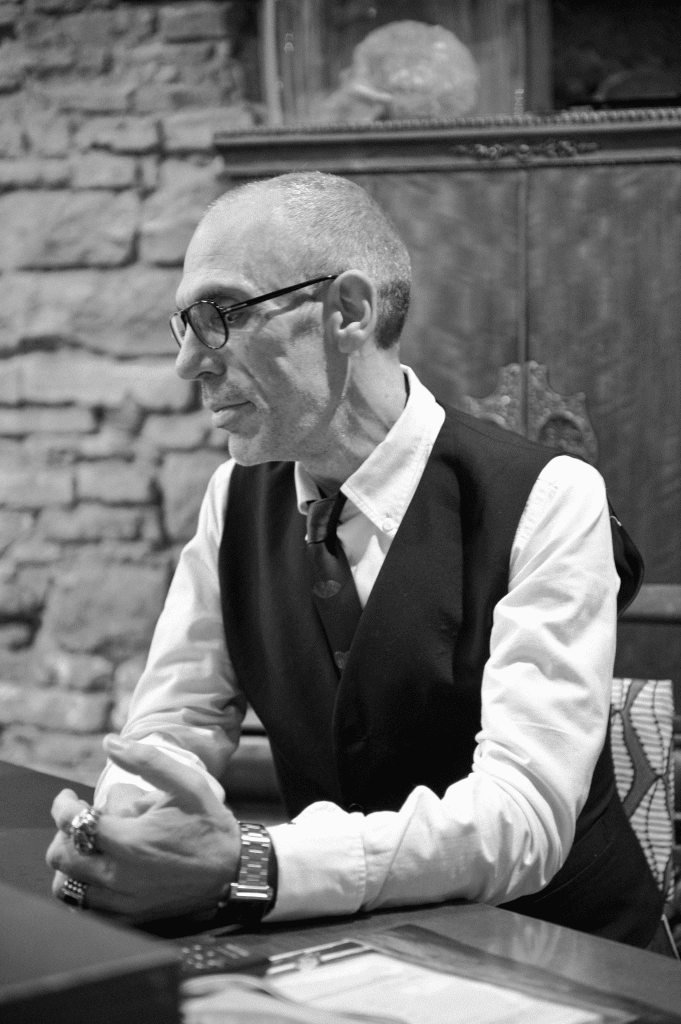 Carlos de Barrio interest for fashion as an artistic expression starts from an early age. In the 80's Spain was going throught a political transition, the country was opening itself to the world and fashion was a reflexion of it. Soon Carlos opens his own boutique in Zaragoza, his hometown. La Piscina, an ample space with clothing, shoes and jewelry from renowned brands. In the 90's he starts a new business adventure in Barcelona. It's there were he establishes a comercial network with young designers, creating a showroom, La Comercial. With this new tool he starts the distribution of jewelry and fashion accessories nationwide. During this time he doesn't leave the retail world and starts as a business partner in Fantasy Shop, a concept store located in a important commercial space in the city center.
Recovering the essence of a boutique store
In 2000 Carlos starts his path alone, he continues with the showroom and starts shaping what will become his own space. He takes special interest in a neighbourhood close to the sea, the Born, an area filled with history. The small cobblestone streets take you to another time, the gothic cathedral and the market were the perfect surroundings to open La Comercial Woman. A boutique that offers the city a selected selection of clothing, accessories, shoes and perfumes.
The expansion of the brand
The brand keeps growing until today, with 5 stores in the Born neighbourhood and 3 in the most prestigious hotels in the city: W Hotel, Arts and Renaissance. La Comercial also launched the perfumes Lucrecia and Borgia a tribute to the polemical Lucrecia Borgia, made in collaboration with the perfumer Ramón Monegal. And a limited edition of sunglasses made in collaboration with the exclusive German brand Mykita.
---
La Comercial
W Barcelona Hotel
Rosa del Vents 1 08039 Barcelona
The new capsule store by La Comercial situated inside the W Hotel. In this privileged space you will find a selection of all our stores under one roof. McQ by Alexander McQueen, Paul Smith, Mykita sunglasses, M Missoni, Iosselliani, Ugo Cacciatori, Comme des Garçons, Ramon Molvizar, Re Profumo…
---
La Comercial
Renaissance Hotel
Pau Claris 122 08009 Barcelona
In the heart of Barcelona, at the lobby of the Renaissance hotel, you can find an exclusive space with a wide selection of fashion accessories, fragrances and gifts. Lladró The Guest, Cire Trudon, Astier de Villate, Fornasetti, Re Profumo, Karl Lagerfeld, Paul Smith, Lorenzo Villoresi…
---
La Comercial
Arts Hotel
Marina 19-21 08005 Barcelona
La comercial opens it's doors in the prestigious Arts hotel. A new store in an exceptional spot, with a carefull selection of the most exclusive brands, fashion accessoires and fragrances. M Missoni, Fornasetti, Gigi Barcelona, Ramon Monegal, Paul Smith, Red Valentino, March Lab, Roberto y Victoria, Limitato…
---
Photos: Roberto Ruiz