Kikko Bā, Text: Nina Prehofer
Life expectancy in Japan is remarkably high, and that could have something to do with Japanese cuisine. Luckily it's also possible to enjoy delicious Japanese food outside of Japan.
Our recommendation for VIENNA
K I K K O
B Ā
How could you possibly imagine Vienna without Japanese restaurant Mochi? For many years, it has delighted the taste buds of its guests, and tables are still highly sought after – the Falter newspaper recommends visiting out of peak times. But there's good news – the Mochi has now introduced a new member of the family!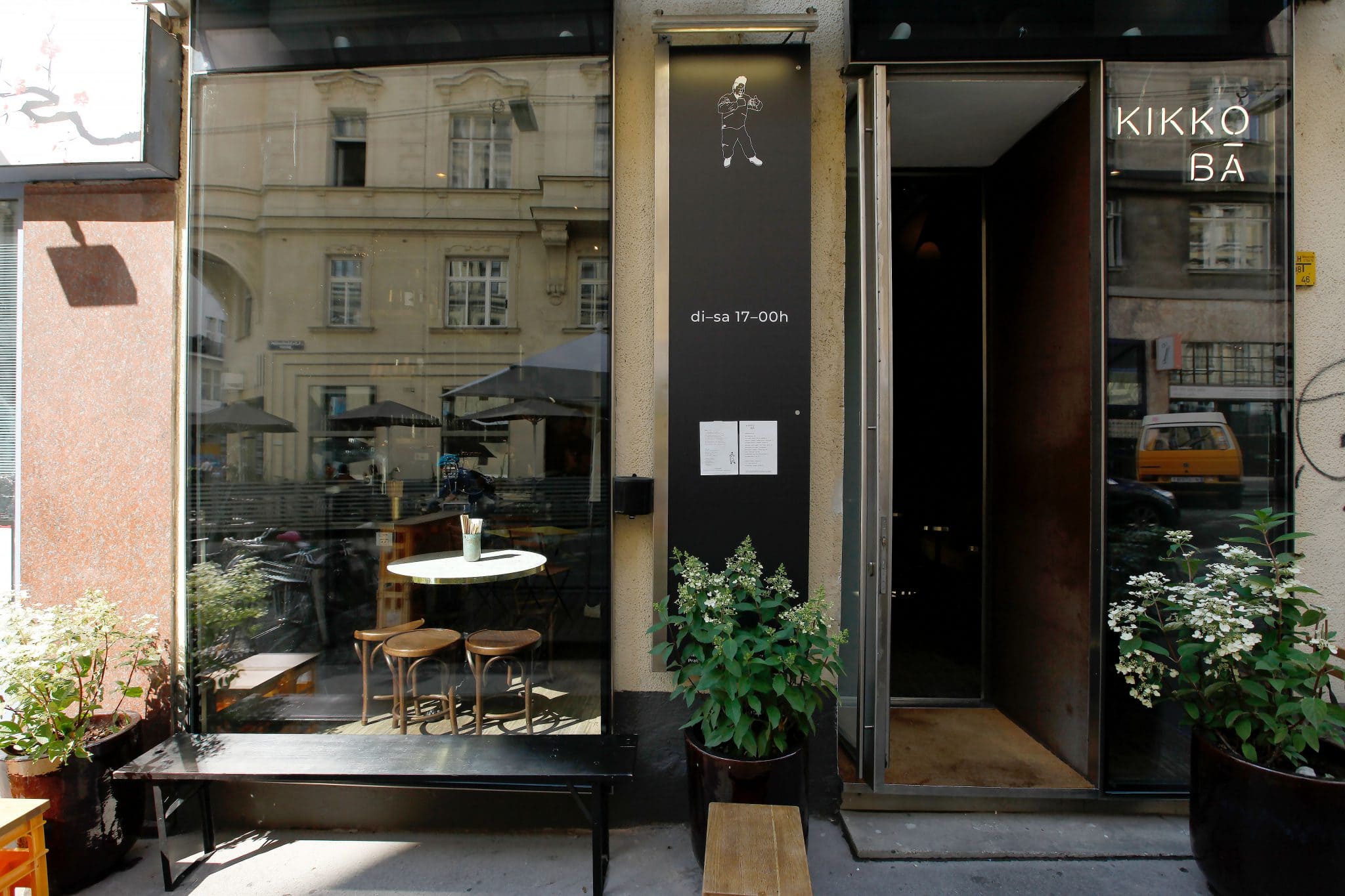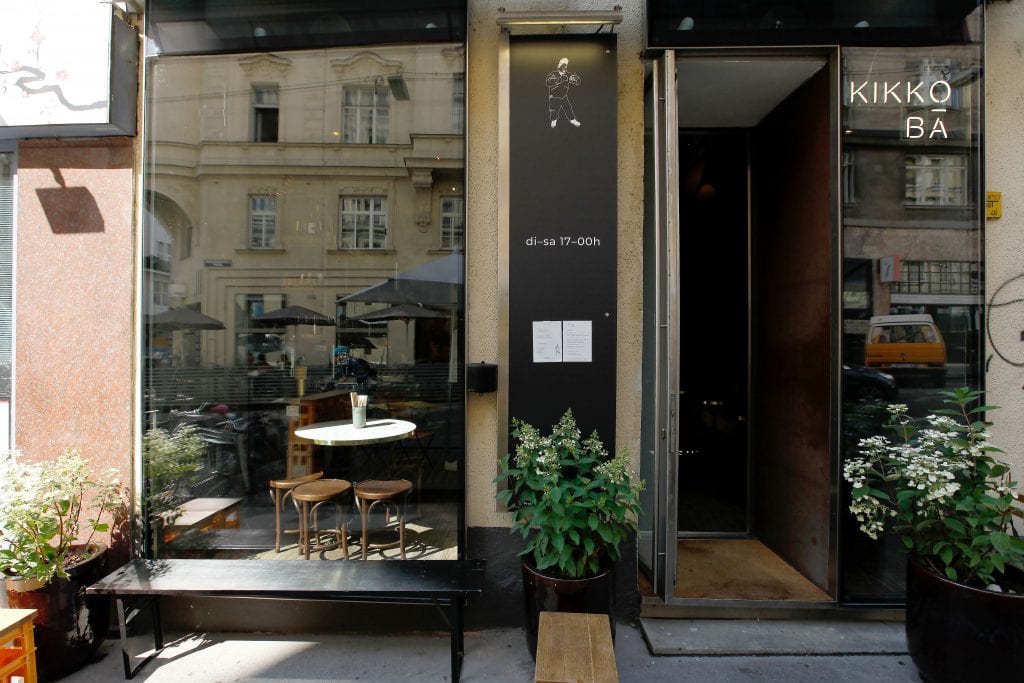 With the opening of Kikko Bā, the restaurant's own Kikko sake, which has long been a regular on the menu of the original restaurant, has found a new home in the Fourth District of the city.
Head chef Simon Kotvojs
The sake and wine bar, which also offers a varying selection of snacks and natural wines from around the world, was originally planned as a pop-up, but it's now been decided that it's here to stay.
Creative Japanese fusion dishes are whipped up in a tiny kitchen, including the ever-popular sandos (top-notch Japanese sandwiches), crispy fried octopus with mojo rojo made out of grilled peppers, garlic and olive oil, and particularly spicy patatas bravas: potatoes that are crispy on the outside, fluffy on the inside, and accompanied by Japanese curry sauce and mayo.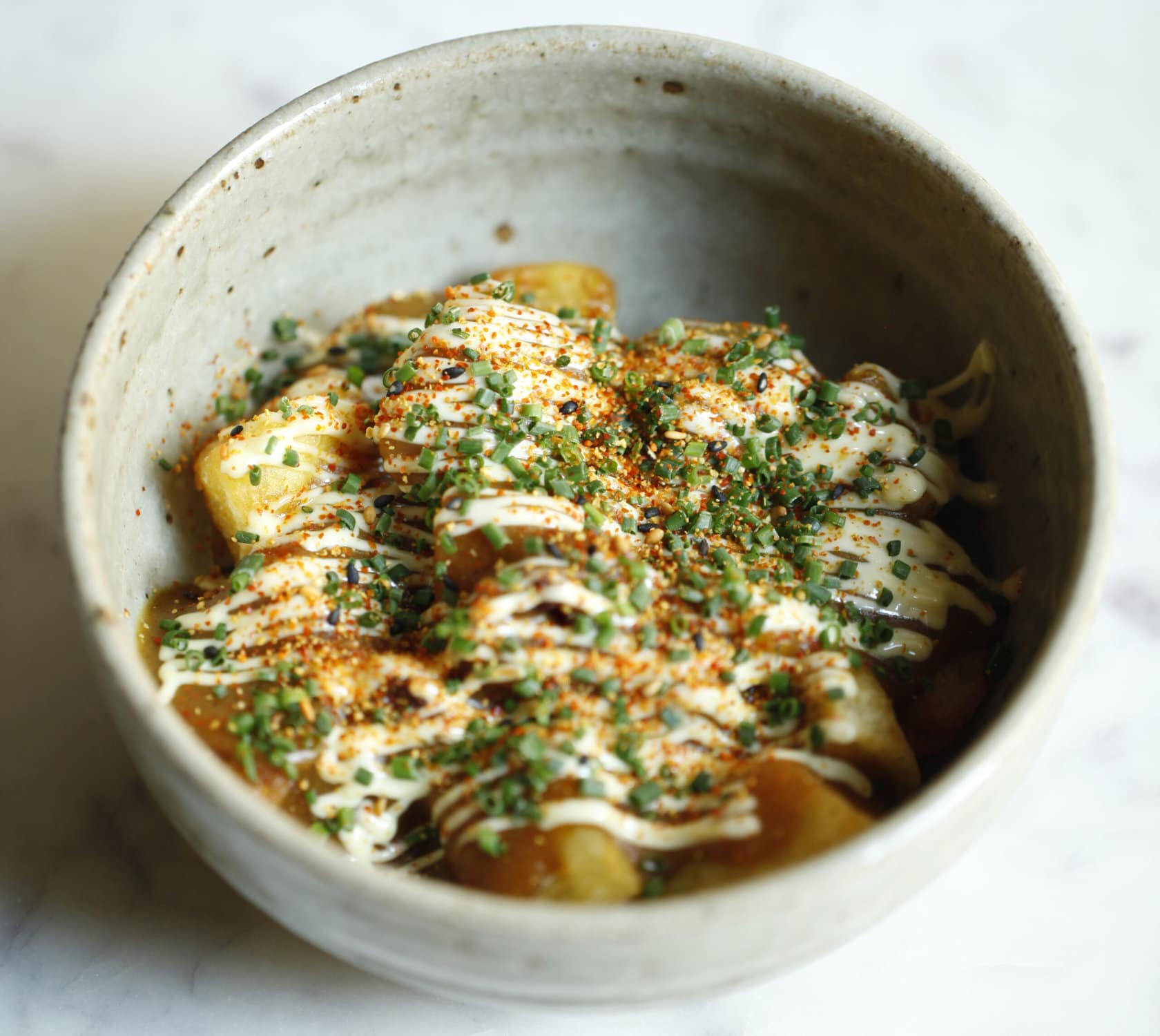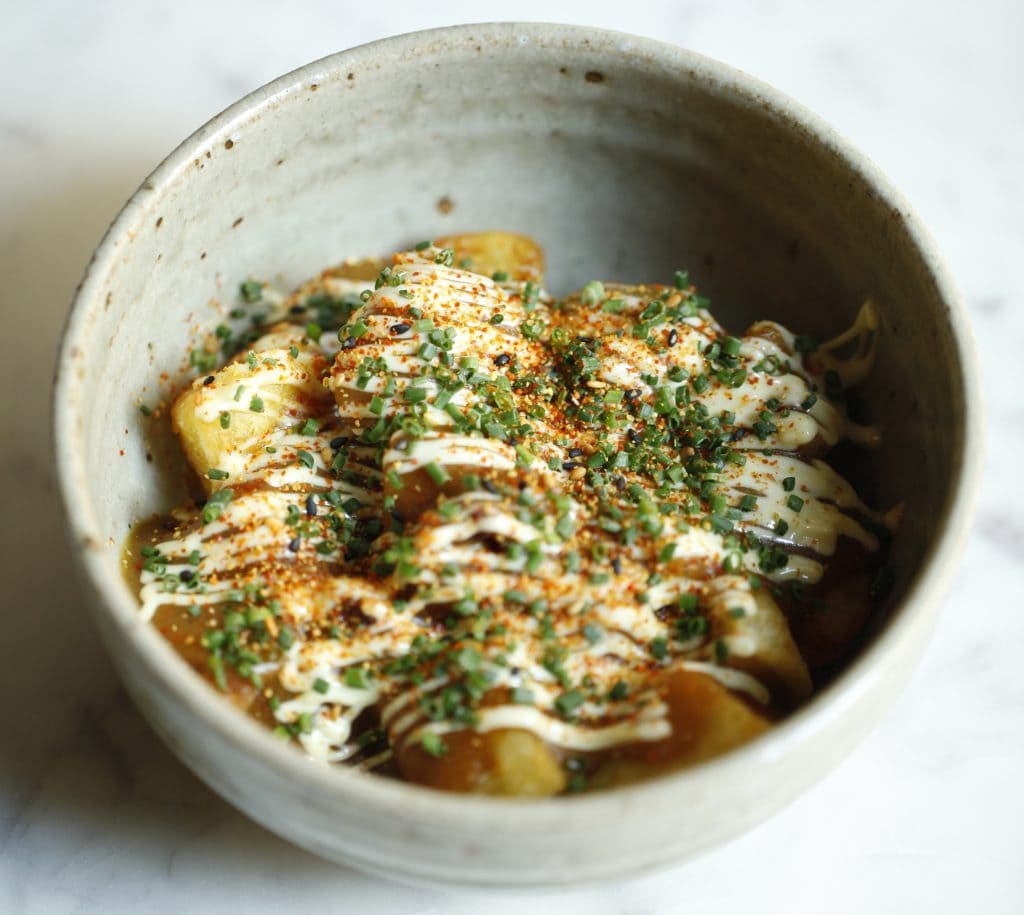 Patatas Bravas
Finally, you can wash it all down with carefully selected natural wines, perfectly mixed drinks, beer or sake.
Photos: Sandra Jedliczka
---