HENGE opens its first monobrand showroom in Moscow
HENGE continues its expansion in international markets by inaugurating a monobrand space in the Russian capital. The showroom is located in the refined Yakimanka district in Moscow, renowned for its cultural institutions, as well as for high-level restaurants and clubs, and for its international flavor.
The 205 square meters showroom is an important project, the result of a deep research that places the "on demand" at the center of the design system. The skilled hands of the HENGE craftsmen, under the artistic direction of Massimo Castagna, create furnishings that enhance the irreplaceable manufacturing skills, the result of the Made in Italy tradition.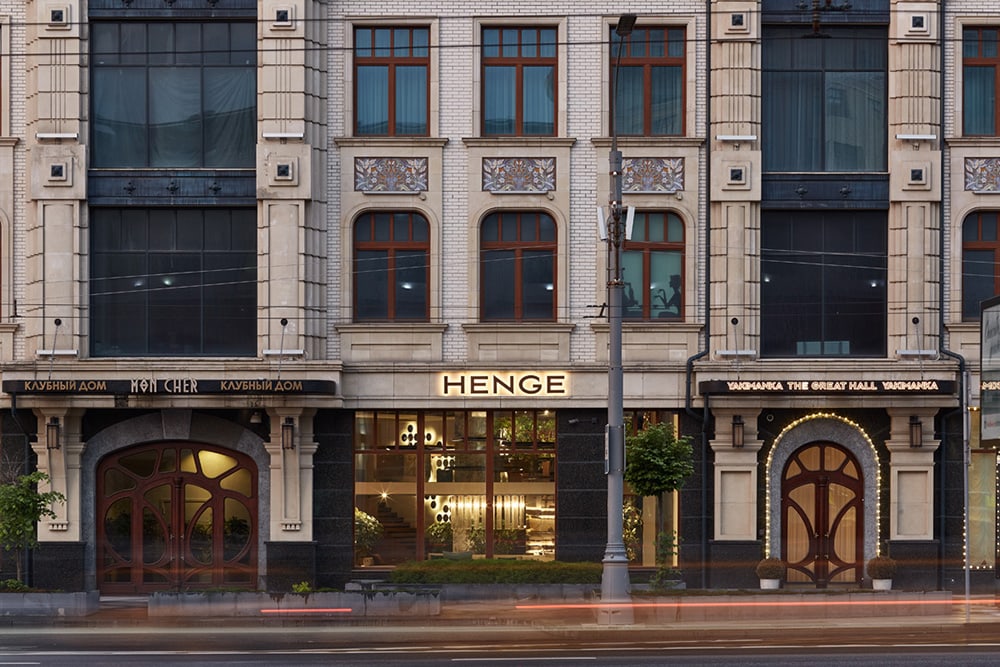 Articulated on two levels, the display of the showroom reflects the contemporary, international and highlevel interior projects, in which HENGE stands as a valuable partner, offering furnishings, upholstery, lighting, accessories, up to special products with a high level of customization, everything handmade, far from serial production systems.
The living area develops on the ground floor, dominated by the generous shapes of the Lailand sofa in gray fabric with brass legs, made with the sand casting technique, and by the RF chaise longue characterized by the enveloping back in Nubuck leather. To enhance the scene, the imposing full-height Bistro S bookcase and the D Code coffee table in burnished brass. In line with the brand philosophy, the Mushroom tables, created by the famous Yabu Pushelberg design studio, are made of sandcasted brass; as well as the Be-Mine coffee table with minimalist shapes, designed by Massimo Castagna, obtained through the sand casting process.
Each piece is the result of craftsmanship and can be made to measure, customized according to customer requests.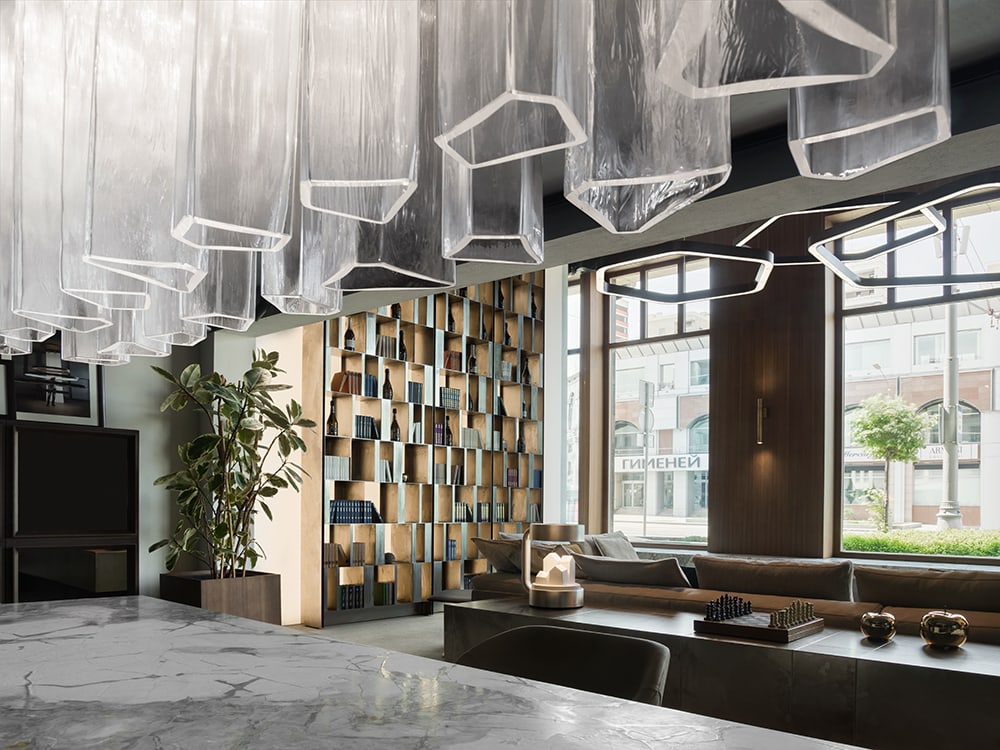 The Stealth table is the protagonist of the dining area, supported by a laser-welded metal structure to form an alveolar composition with a stone top. The Air Light chandelier in Murano glass with a burnished brass structure illuminates the room. Zagg chairs, with seat and legs entirely covered in leather, are arranged around it.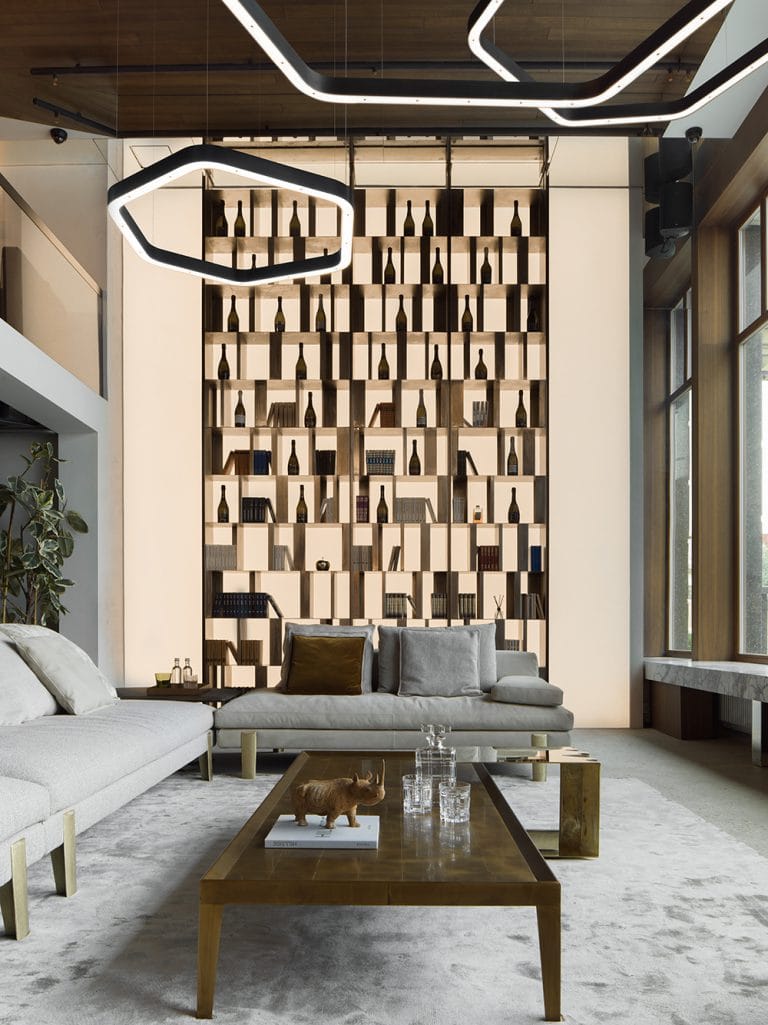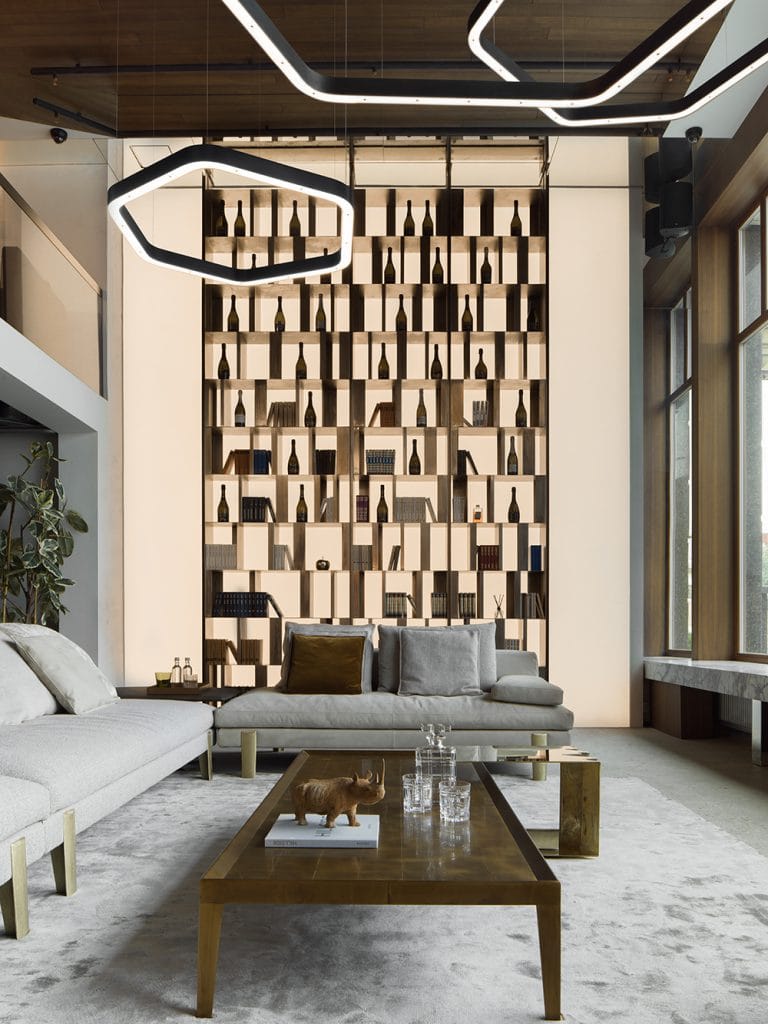 Lighting plays an extremely important role for HENGE, enhancing the refined metal finishes and the natural beauty of the materials. On the first floor there is the wall composition of Abaco lights, in H-silver patina and white crystal stone; together with the scenic Elbus wall lamps, characterized by the heattreated oak structure.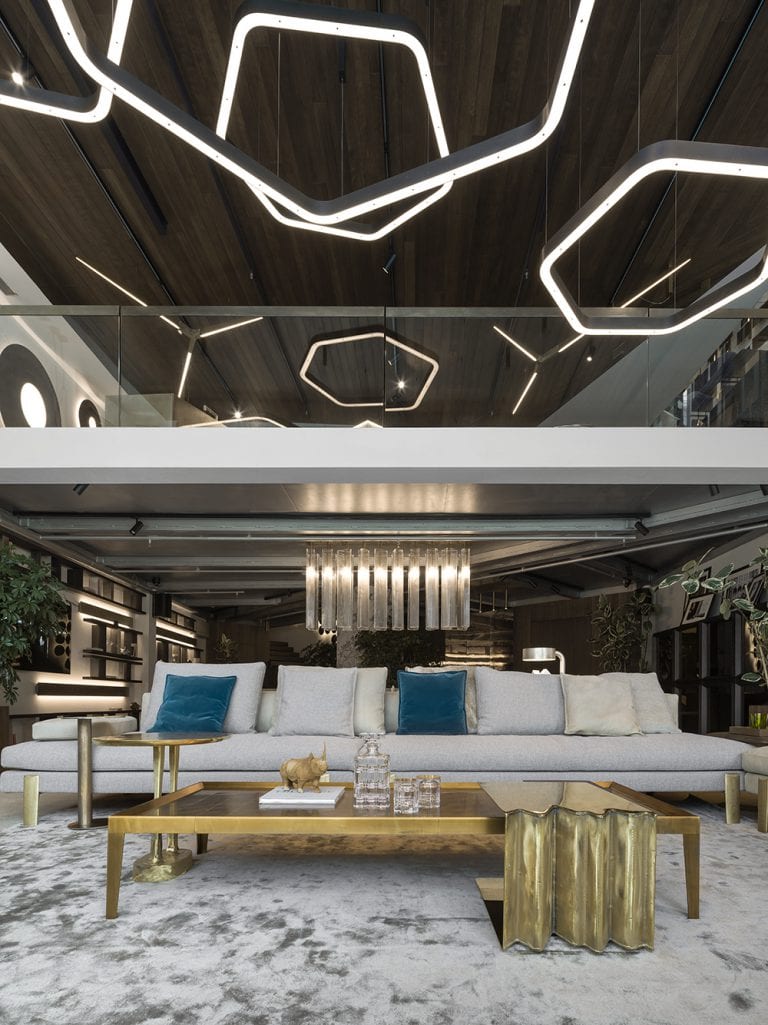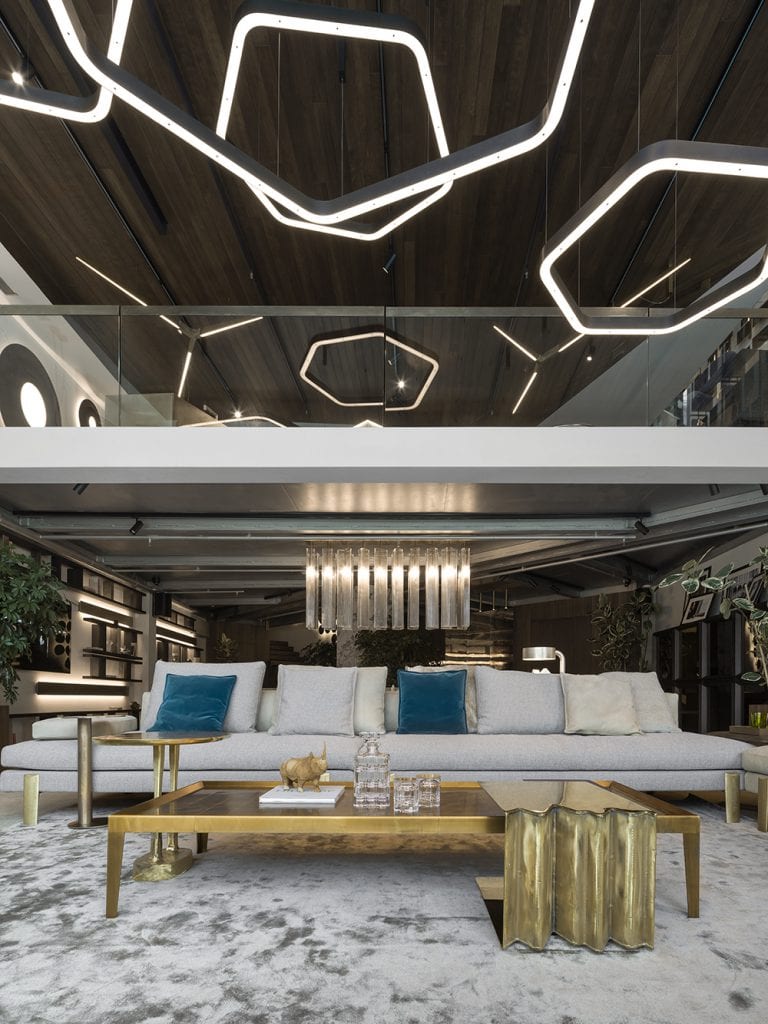 The charm of the creation of HENGE, Ozone EVO, monolith kitchen entirely covered in burnished platino with cappuccino stone top, embodies the ambitious paths taken by the company in the constant evolution of experimentation.
---
HENGE MOSCOW
Bolshaya Yakimanka, 15,
Moscow, Russia, 119180
HENGE online >>