Chef Hannes Tanzer stands for divine pasta creations. And for refined family tradition.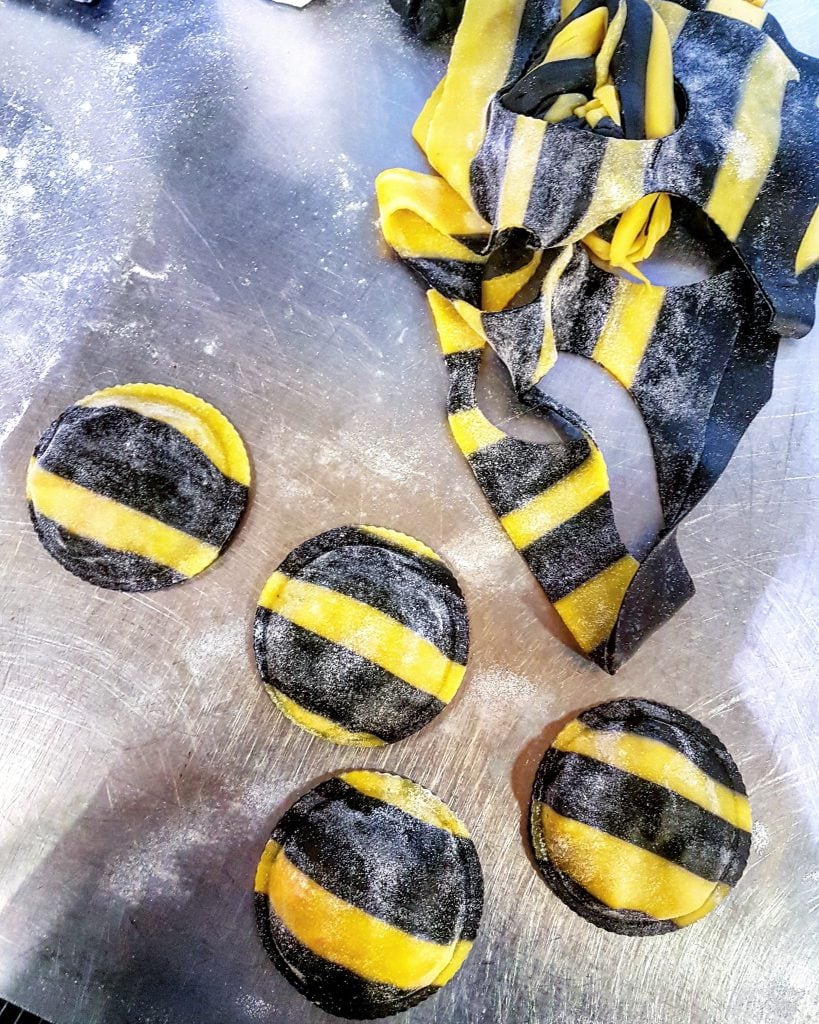 If Hannes Tanzer had to be a culinary herb he would choose to be thyme. "Fruity and aromatic at the same time", as he describes thyme. Translated into the human character, this would perhaps mean: gentle and multi-faceted …
It is undisputed that the chef of the South Tyrolean gourmet hotel has a multifaceted cooking style.

He learnt the classics from his father Hans: Dumplings, stews, Sunday roast. With his entry into cooking, the son has brought his own changes, in the form of sesame, coriander and different types of pepper, but also with new cooking me thods. Hannes Tanzer's special magic touch for Italian and Mediterranean cuisine derives from his time at the renowned Lo canda 4 cuochi in Verona. For example, he since has become known for divine pasta creations – among other things.
BETWEEN TRADITION AND INSTAGRAM
Anyone who simply thinks of spaghetti with sugo is very much mistaken. It is not without reason that the Tanzer received 14 points in the Gault Millau, was mentioned in the Michelin Red Guide, and was awarded two cooking spoons from the "Schlemmer Atlas". Numerous renowned restaurant guides are now pointing gourmets to Issing in the Puster Valley. There, Alba truffle improves the tagliatelle – or, with salsifies, it accompanies the saddle of venison. As a guest to the restaurant, one dines in the stylish Merlotstube or Uhrenstube rooms; the hotel guests are served separately.

The chef likes to find inspiration from tasting the creations of colleagues, but also on Facebook and Instagram. And anyone who is interested is welcome to watch him cooking in the kitchen.