---
Text byFlorentina Welley
Museums are now part of leading fashion brands' DNA. Museums in some of Europe's – and the world's – most beautiful places.
Some, such as Louis Vuitton, Prada and Furla, set up art foundations. Others build temples to haute couture or showcase their art in elegant archives. First and foremost, museums from Giorgio Armani to Zegna preserve traditions – traditions that need time. Time, today's only true luxury. Beautifully embroidered shoes from Ferragamo, sweeping evening dresses from Dior or space-age mini-dresses and miniskirts from Cardin: alongside major collections from past decades, these brands display their own fashion history.
Museo Balenciaga / Spain
The museum in Getaria, the hometown of Balenciaga, was opened by Queen Sofía of Spain in 2011. A total of around 2000 exhibits are on display in this exhibition dedicated to the Basque couturier Cristóbal Balenciaga Eizaguirre. The collection includes around 1200 objects and outfits put together by his pupil Hubert de Givenchy, which were worn by stars such as Grace Kelly & co.
A good fashion designer should be an architect for the shape, a painter for the colour, a musician for the harmony and a philosopher for the size,

Balenciaga once said of his work.
Three large halls extending over four storeys with six rooms each display everything from precious dresses from the 1930s to the current collections, including the wedding dress of Queen Fabiola of Belgium. Incidentally, the logo for the Foundation Balenciaga is the work of the famous sculptor Eduardo Chillida.
www.cristobalbalenciagamuseoa.com
Musée Yves Saint Laurent, Marrakesh
The YSL Museum was designed by the leading architects Studio KO in collaboration with the Fondation Pierre Bergé – Yves Saint Laurent. Bergé believes that «the subtle, purist architectural style is a true reflection of Saint Laurent's oeuvre». Over 5000 dresses, 15,000 haute couture accessories and more than 10,000 sketches and selected objects are to be displayed in Yves Saint Laurent's impressive museum. The 4000 m² site will house cafés, book- shops and a temporary exhibition hall alongside the permanent 400 m² exhibition space.
Armani Silos / Milan
This 4500 m² exhibition space extends over four storeys in a former grain store in Via Bergognone. On display are around 600 outfits and 200 accessories together with individual creations from the Armani Privé collection from the 1980s to the present day. The collection is not arranged chronologically, but rather thematically by inspirations for Armani's designs: for example daywear, light, colours and exoticism. Those who are interested can browse the digital archive or book a workspace to view around 350 sketches and 1570 photographs of celebrities in Armani evening dresses and ready-to- wear garments. The name was chosen by the 82-year-old couturier himself. «Silos because fashion is food for the soul».
Casa Zegna / Trivero, Italy
Casa Zegna is part of the Fondazione Zegna and is open to visitors as a cultural centre and historical archive. Beside the villa stands the old woollen mill from 1930. Once the home of the Zegna Family, it now houses the fashion archive and the company history. Discover tailored suits, ready-to- wear collections and a wonderful sketchbook archive in Casa Zegna and visit the temporary art exhibitions in the magnificent gardens.
www.fondazionezegna.org/en/casa-zegna
Pierre Cardin / Paris
In May 2017, the 92-year-old French avant-garde couturier attended in person to open his new museum in a former tie factory in Le Marais. Visitors can now admire two hundred of the most well-known haute couture models, including his famous cut-outs, turtlenecks and space age metallic mini-dresses and miniskirts from the 1960s. A selection of his elegant furniture designs, all prototypes, is also on display.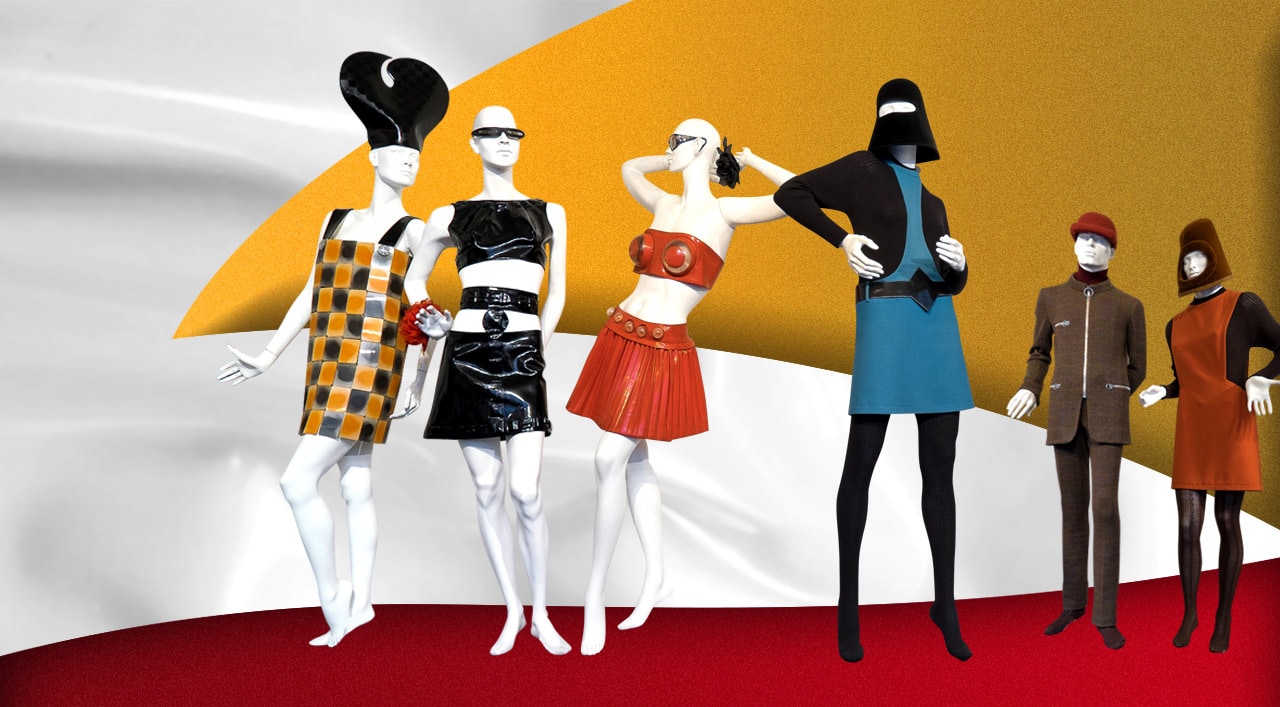 Dior / Paris
The Granville museum was set up in 1987 for the exhibition «Christian Dior, l'autre lui-même» in the Musée d'Art Moderne Richard Anacréon in Granville. Since 1997, there have been permanent exhibitions in honour of Dior's collections. The beautiful rose garden created by the designer's mother at his childhood home, the Villa Les Rhumbs, is also well worth a visit.