Emma Talbot, the London-based artist of sensuous visual poems becomes the next CIRCA artist, presenting a new body of four animated films in collaboration with Whitechapel Gallery, Collezione Maramotti and the Max Mara Art Prize for Women.
Following a woman at the gateway between the old world and a new world to be made, Talbot's 'Four Visions for a Hopeful Future' tells the story of a protagonist in search of answers to guide both her own journey and the development of society to a spiritual and political rebirth, on the iconic Piccadilly Lights screen.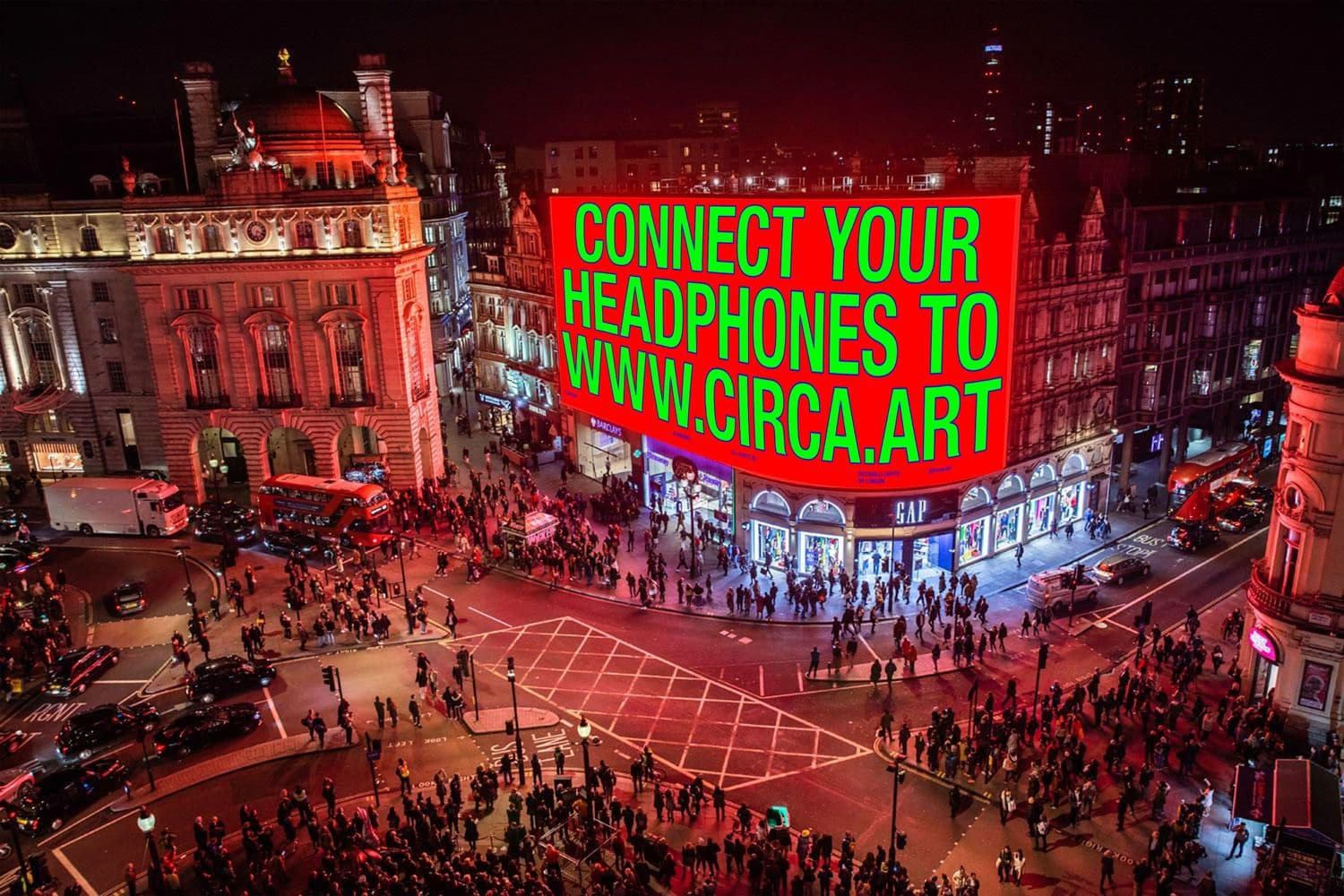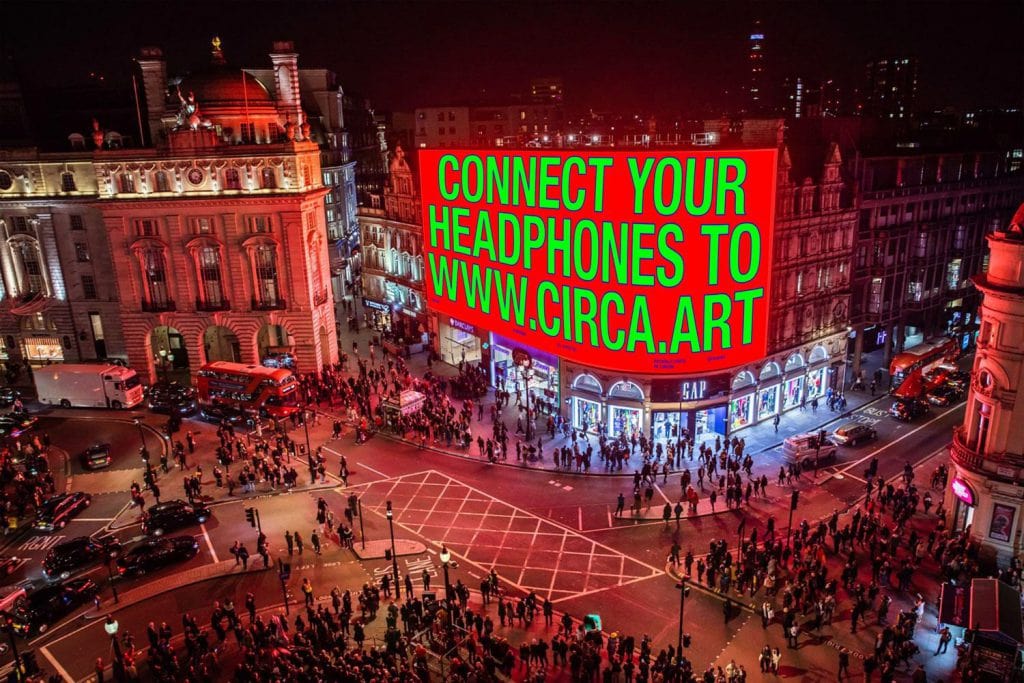 Coinciding with International Women's Day (8 March), Talbot's animations represent our current moment as a universal space of fluid nature, punctuated with direct appeals to the viewer's emotional reasoning, where past sadness can be transcended. Quoting Indian novelist Arundhati Roy, Talbot's work utilizes the giant display as "a portal, a gateway between one world and the next" through which we are passing with the changing of seasons. Drawing on a history of cultural flourishing following historic pandemics, as the Black Death preceded the Renaissance, Talbot imagines a world in becoming, unshackled from the darkness of the past and limitations of societies that came before.
Talbot, winner of the eighth Max Mara Art Prize for Women, has begun to focus on her solo practice only recently, following a career as an educator and academic in some of London's most prestigious art schools. Her autobiographical work encompasses drawing, painting, animation, and sculpture. In a challenge to pessimism and cynicism, she confronts some of the world's biggest structural problems, from gender inequality to the environmental collapse.
Emma Talbot makes radiant drawings and polychromatic animations on an epic scale; and combines poetry and image to express the lyricism and the pain of subjectivity. We are all excited to see her new animations for CIRCA come to life on The Piccadilly Lights and how the experience her Italian residency will impact on the visionary aesthetic of this year's Max Mara Art Prize winner!

Iwona Blazwick, OBE, Director of the Whitechapel Gallery
Her winning proposal for the Max Mara Art Prize for Women, a feminist response to the apparent shame of female ageing presented in Gustav Klimt's painting Three Ages of Woman (1905), is emblematic of her works that communicate the personal as political. Talbot uses this as the starting point for her Max Mara Art Prize project and intends to animate the figure of the older woman as someone with agency, who overcomes a series of trials similar to The Twelve Labours of Hercules.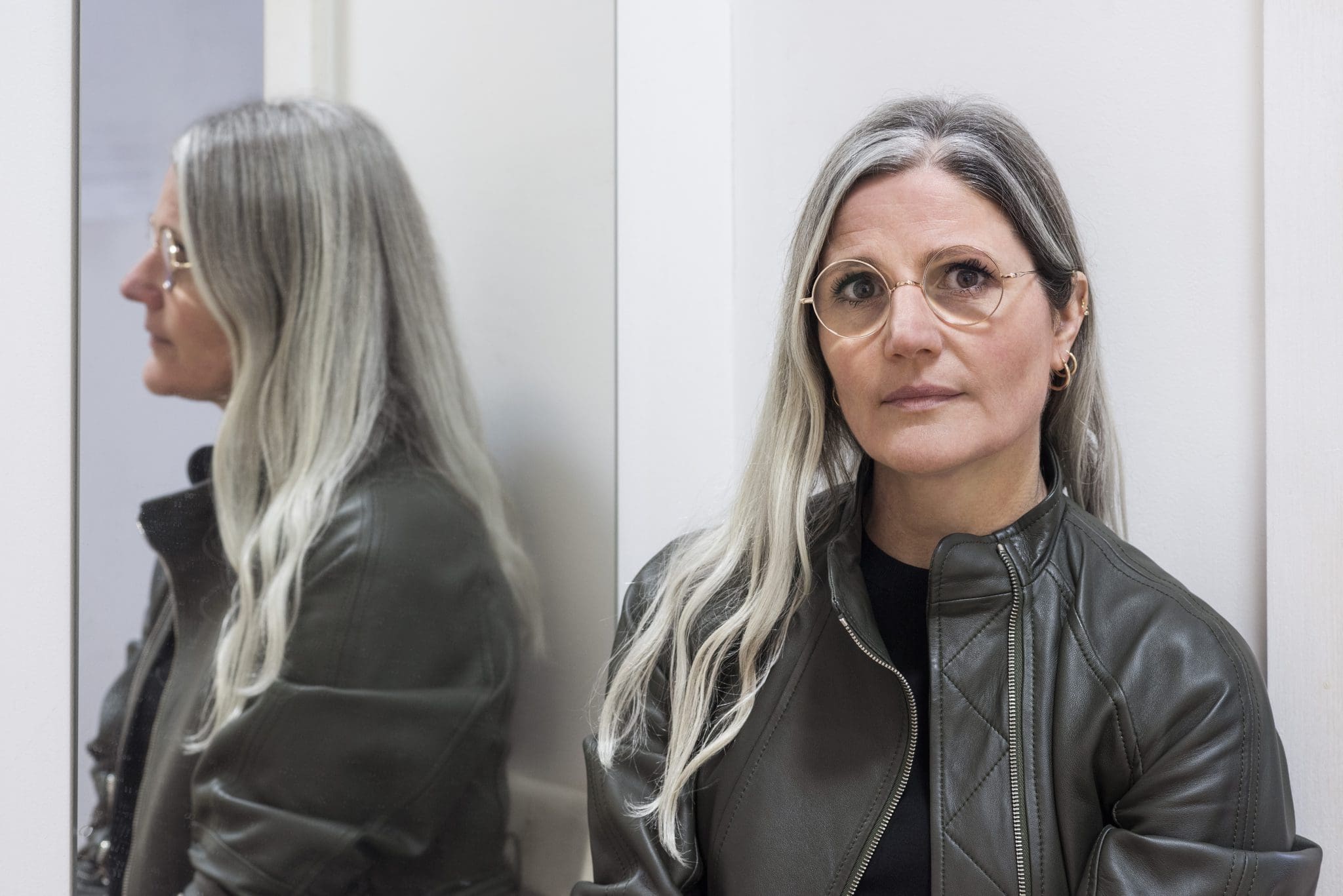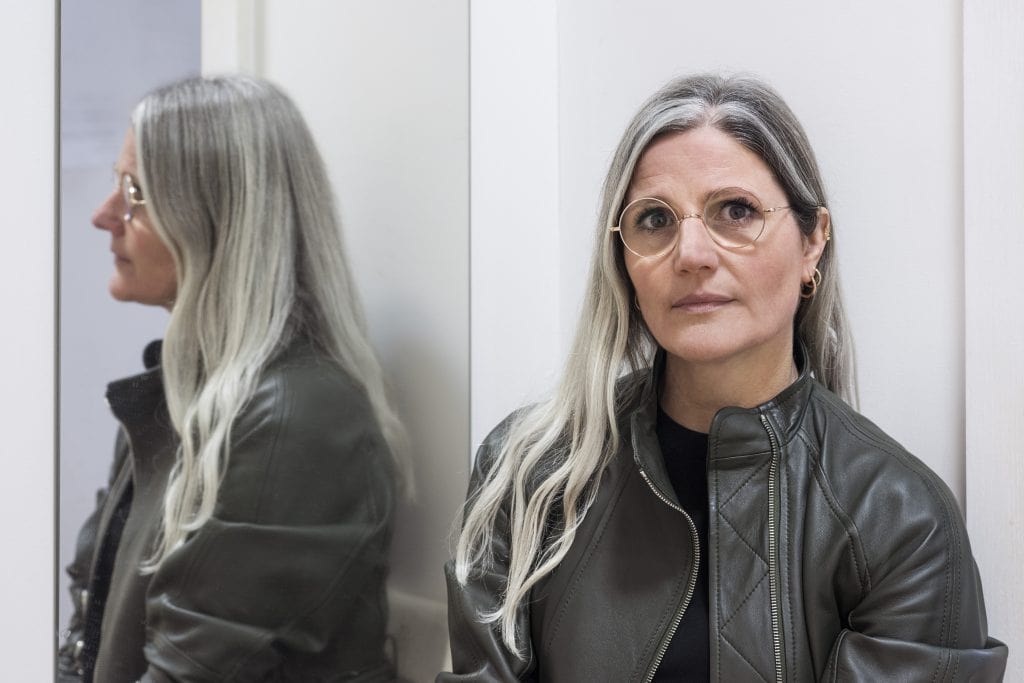 The prospect of being able to realise some work for the screen at Piccadilly Circus
was super exciting to me, because it offered the potential to address the zeitgeist of our times so directly. During lockdown, I've really had to ask myself how art could or should function. What can art do in relation to a set of contemporary conditions we'd never experienced before? The CIRCA project, for artists to make works for the iconic outdoor screen extended the potential for art to have a life in a city. Situating my animations, that address the problematics of accelerated capitalist structures and their empty promises and appeal to us to reimagine our futures differently, within a space commonly used for advertising seemed apposite.

Emma Talbot
Her Four Visions will be broadcast in a rolling four-night schedule throughout March. Animated in hand-drawn landscapes of natural and celestial beauty, lush with bodily and floral forms, Talbot searches for answers to the questions that will define a hopeful world as this savage winter draws to an end:
A Year of Dark Shadows: What will it take to emerge from a year of darkness and heal, Talbot asks? "Do you stare down into the pit… or up to the stars, pinpoints of hope in the night sky?"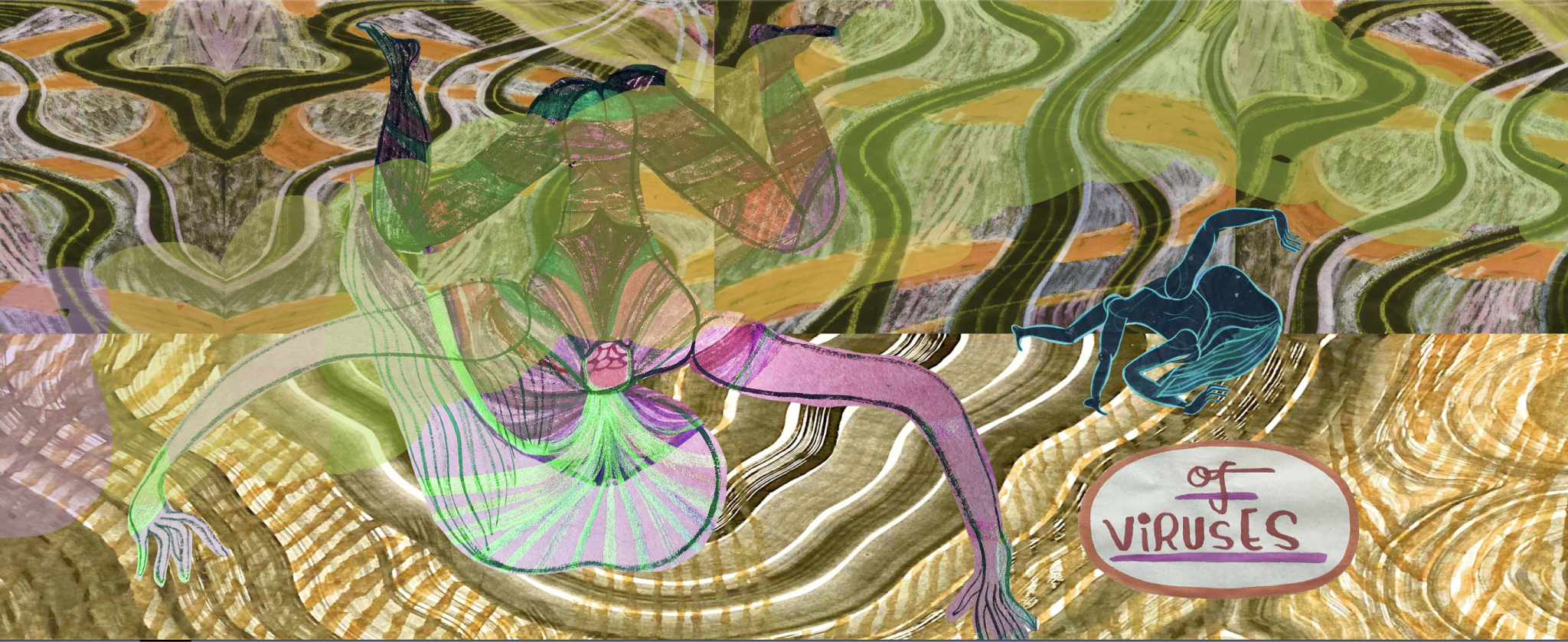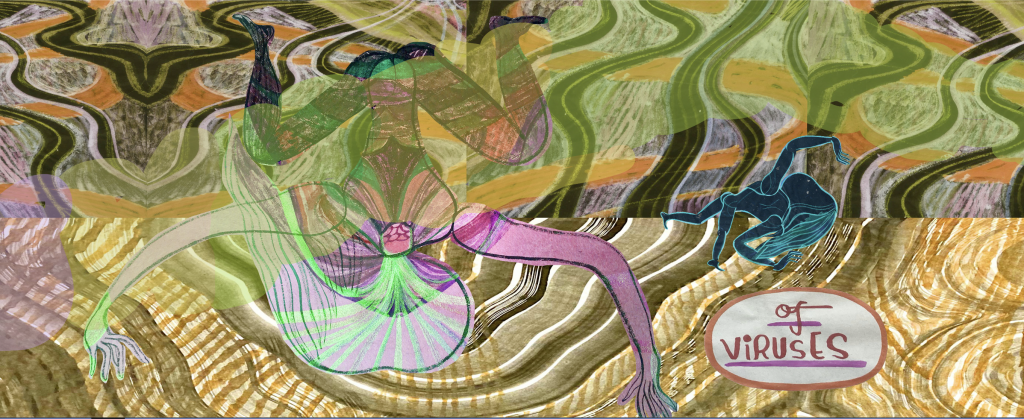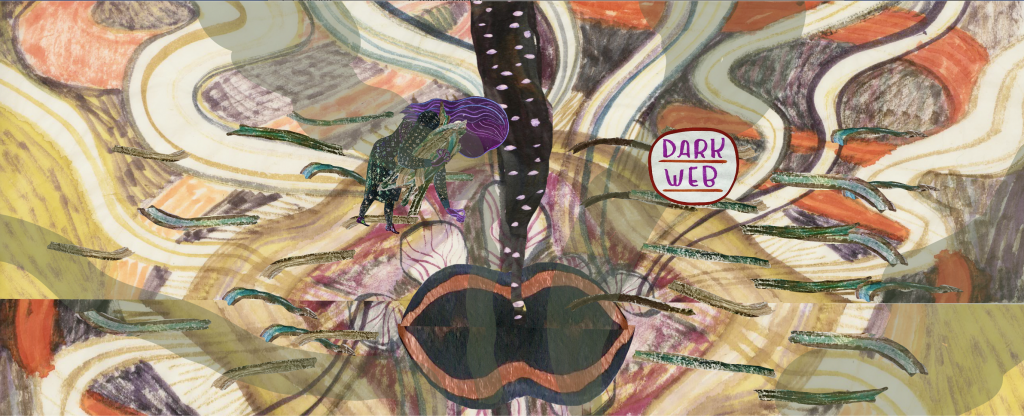 ---
What is a City? The future of our cities, having depopulated and re-awoken, rests on decisions we now take between exponential growth and other forms of value
---
Our Own Creation: Talbot proposes ideas for how we each might come to visualise a hopeful future
---
Chorus: The communal nature of the challenge ahead and the polyphony of positive voices that are necessary to build a movement for cultural rebirth
---
Talbot's CIRCA commission comes just before the artist embarks upon a six-month bespoke residency as part of the Max Mara Art Prize for Women, organised by Collezione Maramotti. Pending travel restrictions and government advice, Talbot will visit Rome, Reggio Emilia and Sicily later this year to research classical mythology, textile craftsmanship and permaculture, creating a new body of work to be shown first at Whitechapel Gallery and then at the Collezione Maramotti, Reggio Emilia, Italy in 2022.
The CIRCA project offers Emma Talbot an exceptional, innovative space in which to share her new work, whose point of departure is this adverse time we are going through as individuals and as a society. It will be interesting to see if and how this momentous experience will intertwine with the investigation Talbot is going to pursue through the Max Mara Art Prize for Women, as she engages with Italian culture and history during her upcoming residency in our country.

Luigi Maramotti, chairman of Italian fashion house Max Mara, Collezione Maramotti
Beginning in Rome, Talbot will be hosted by the prestigious research academy British School of Rome. She will also spend time in Museo Nazionale Etrusco di Villa Giulia researching designs on Etruscan Pottery which are powerful conveyors
of classical mythology. Textiles are also central to Talbot's work and in Reggio Emilia she will have the unique opportunity to acquire new skills under the guidance of Modateca Deanna to learn Intarsia, a form of jacquard knitting used to create patterns with multiple colors. In Catania Talbot will spend time with the artist Rosario Sorbello exploring layers of history, visiting ancient archeological sites and learning about Permaculture, a practice central to much Sicilian agriculture that offers sustainable and ethical ways of living with the land.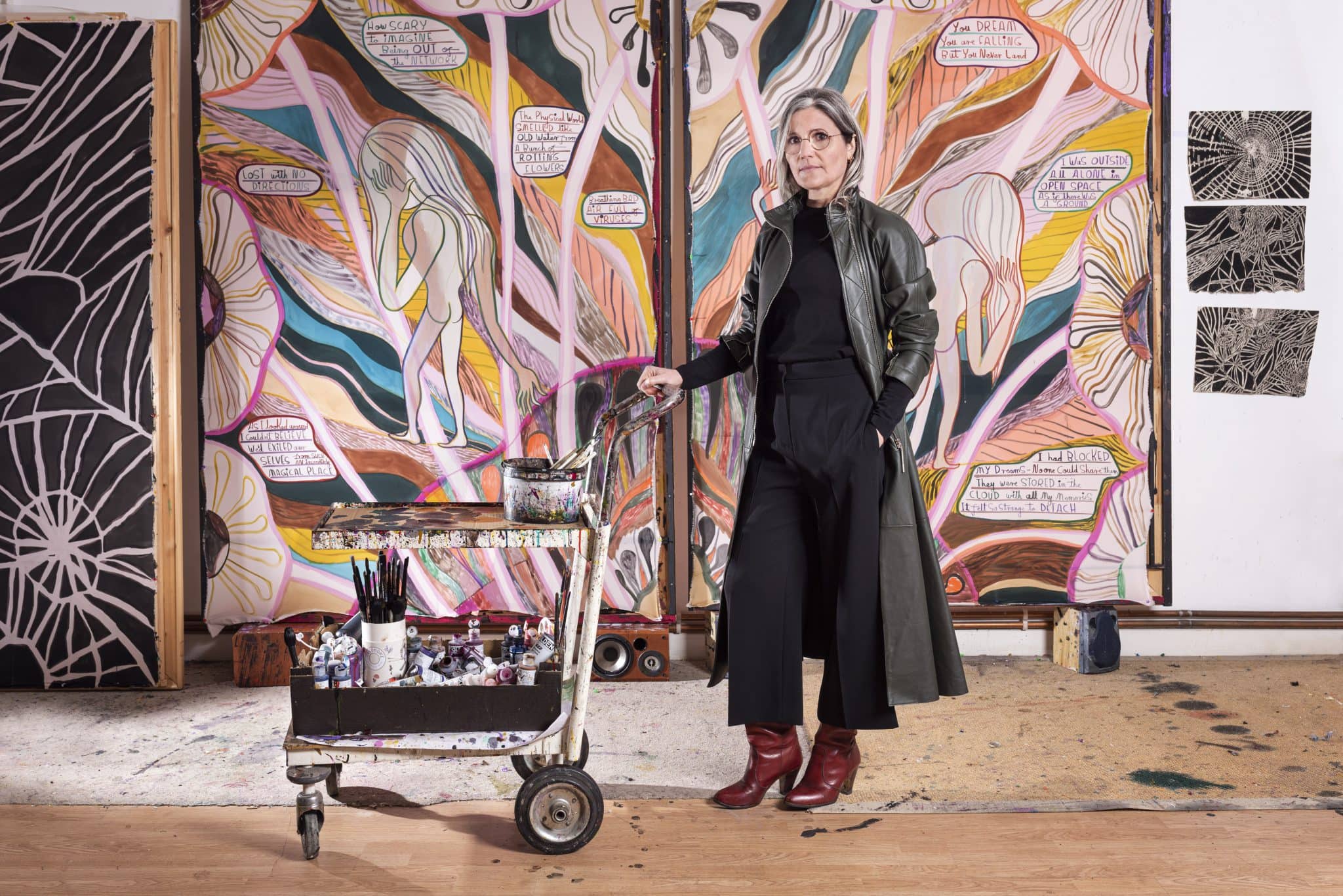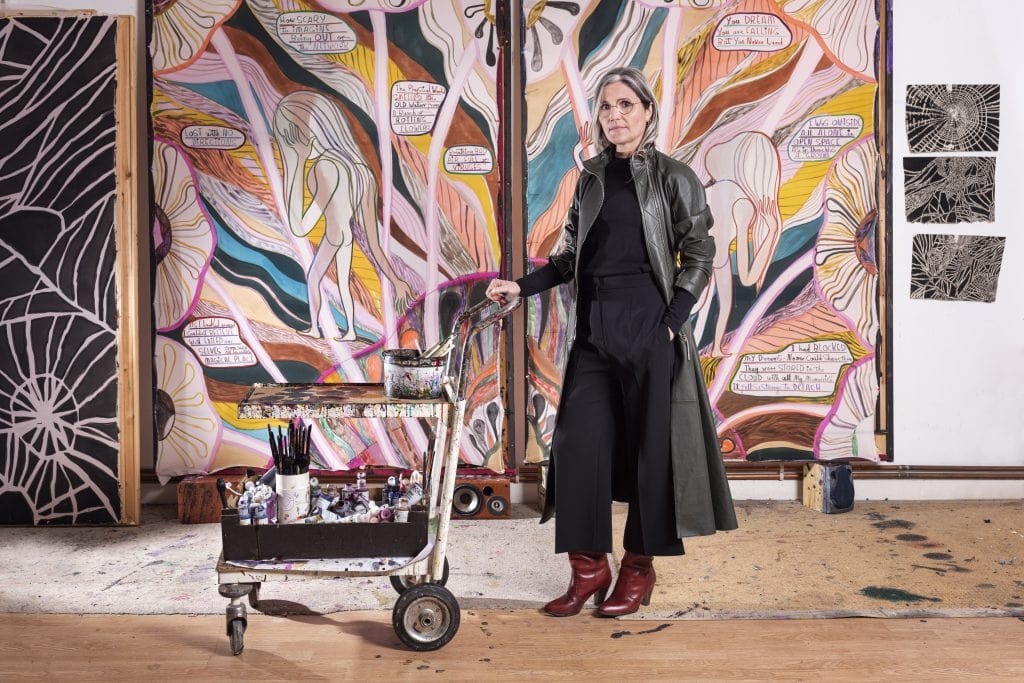 Visitors to Piccadilly Circus can connect their headphones to circa.art and receive a fully immersive audio-visual experience, with Talbot having also produced an audio landscape to accompany her animation. The website also streams the artwork every evening at 20:21GMT and hosts supporting content alongside past archives of CIRCA commissioned works, including those from Patti Smith and Ai Weiwei.
People are invited to become supporters of CIRCA as part of their new initiative 'c. YOUR NAME IN LIGHTS' which offers 1,000 people the opportunity to support free public art and have their name appear on the Piccadilly Lights screen, every evening at 20:21GMT/BST, until the end of the year. To find out how, visit: www.circa.art/ support-circa
We're proud and honoured to be celebrating International Women's Day with these new animated works by Emma Talbot, kindly supported by Whitechapel Gallery and Collezione Maramotti, whose support for the arts and unrivalled generosity has, amongst others, also helped CIRCA realise its true potential.

Josef O'Connor, CIRCA
---
Emma Talbot
Emma Talbot (b. 1969, UK) lives and works in London. Her work in drawing, painting, installation and sculpture explores the inner landscape of personal thought, emotion and narrative. These individual subjectivities are then cast into wider narratives, addressing prevalent contemporary concerns. Her work is often hand-drawn or painted onto silk or other textiles, and incorporates her own writing or quotes from prominent female authors.
CIRCA
Created by artist Josef O'Connor, CIRCA commissions a different artist each month to present new ideas that consider our world circa 2021. Each artist is invited to create a new work for Europe's largest screen, offering an innovative and exciting way for people to engage with art, both outside and online, in a safe and socially distanced way. Talbot's commission will pause Piccadilly's adverts at 20:21 GMT, a new time for 2021, becoming the third instalment of c.20:21, following acclaimed work by Patti Smith and Tony Cokes.
Circa.art
Max Mara Art Prize
The Max Mara Art Prize for Women in collaboration with the Whitechapel Gallery is a biannual award established in 2005. It is the only visual art prize for women in the UK and aims to promote and nurture female artists, enabling them to develop their potential with the gift of time and space. The winner is awarded a six-month Italian residency tailored to fit the artist and their winning proposal for the Prize. During the residency, which is organised by Collezione Maramotti in collaboration with Max
Mara and the Whitechapel Gallery, the artist has the opportunity to realise an ambitious new project which is presented in major solo exhibitions at the Whitechapel Gallery in London and Collezione Maramotti in Reggio Emilia, Italy, which acquires it.
Max Mara Fashion Group
The Max Mara Fashion Group was founded in 1951 by Achille Maramotti and is now run by the next generation. It is one of the largest women's ready-to-wear companies in the world, with more than 2500 stores in more than 100 different countries.
maxmara.com
Collezione Maramotti
The Collezione Maramotti opened to the public in Reggio Emilia, Italy in 2007. It is a private collection of contemporary art with an important historical collection (1950-2017); it continues to present new projects and commissions from international mid-career and young artists.
collezionemaramotti.org
Whitechapel Gallery
For over a century Whitechapel Gallery has premiered world-class artists from modern masters to contemporaries. The Gallery is renowned for showcasing emerging and established female artists and has presented major solo exhibitions of Barbara Hepworth (1955), Eva Hesse (1979), Frida Kahlo (1982), Nan Goldin (2002), Sophie Calle (2009), Gillian Wearing (2012) and Sarah Lucas (2013). The Gallery is a touchstone for modern and contemporary art internationally, plays a central role in London's cultural landscape and is pivotal to the continued growth of the world's most vibrant contemporary art quarter.
whitechapelgallery.org
Supporters
CIRCA has been made possible by Landsec, landlord of Piccadilly Lights, who have kindly donated media space, as a helpful boost to the cultural scene in London's West End. CIRCA is especially grateful to Piccadilly Lights, Collezione Maramotti, The Art Newspaper, Lisson Gallery, Gagosian, Whitechapel Gallery, The Showroom, Art Rabbit, The Barbican, ICA and the Museo della Merda (Italy) for their support of the c.20:21
programme.