The Berlin brand Ucon Acrobatics is celebrating its 20th anniversary. What better way to celebrate than with like-minded people? To mark the occasion, the design- and art-savvy label is cooperating with typography artist Eike König.
The roots of the founder of the creative collective "Hort", Eike König, may lie in Frankfurt, but he has been part of the "Berlin Zeitgeist" since 2007. König's Times New Normal is a reference to his project for the New York Times, reinterpreted for Ucon Acrobatics. The lettering adorns the Marvin Backpack, reissued especially for this project, and soon the backs of many art lovers.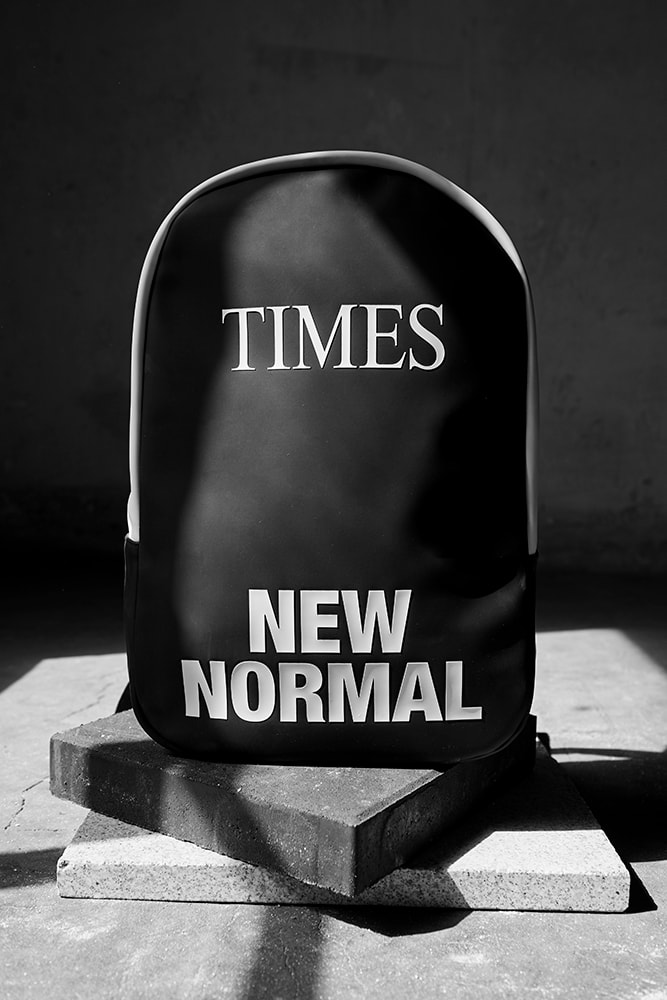 Times New Normal
Times New Normal is originally Eike König's artistic contribution to the art section "Art in Isolation" of the New York Times. Eike König and Ucon Acrobatics have taken up this vision again for the design of the Marvin Backpack. Despite the new design, the product still incorporates all the values that have been important to the founders for 20 years: Minimalism, creativity and sustainability.
Environment is at the forefront of design and development. Green electricity used in the Berlin office or the vegetarian diet are just a few examples of sustainability at Ucon Acrobatics. An all-round resource-saving company with great designs, colours and styles.
About Eike König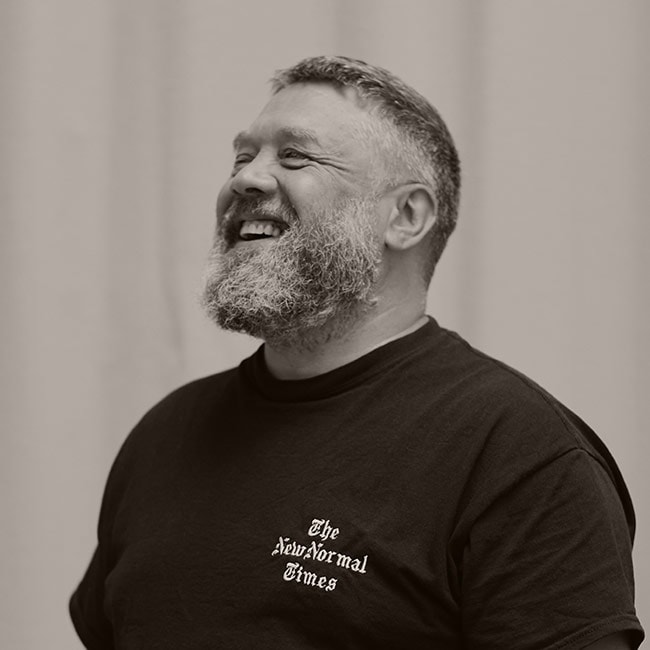 Design studio Hort Berlin emerged from the Frankfurt techno scene in 1994. Since moving to Berlin in 2007, the studio has been evolving and breaking ground ever since. The studio founder Eike König doesn't simply provide solutions but instead kicks off intriguing conversations. His proposal artwork for the 'Art in Isolation' column of the New York Times – 'New Normal Times' – is just one example in a long list of visionary projects masterminded by Eike.
About Ucon Acrobatics
Ucon Acrobatics, the sustainable and innovative bag and backpack brand, is celebrating its 20th birthday. But the founders have always been driven by the desire to design products for urban people that are minimalist and functional in design and sustainable in production. And this was already the intention at a time when sustainability was still a marginal phenomenon. Today, more than 500 stores in 34 countries worldwide sell Ucon Acrobatics bags and backpacks.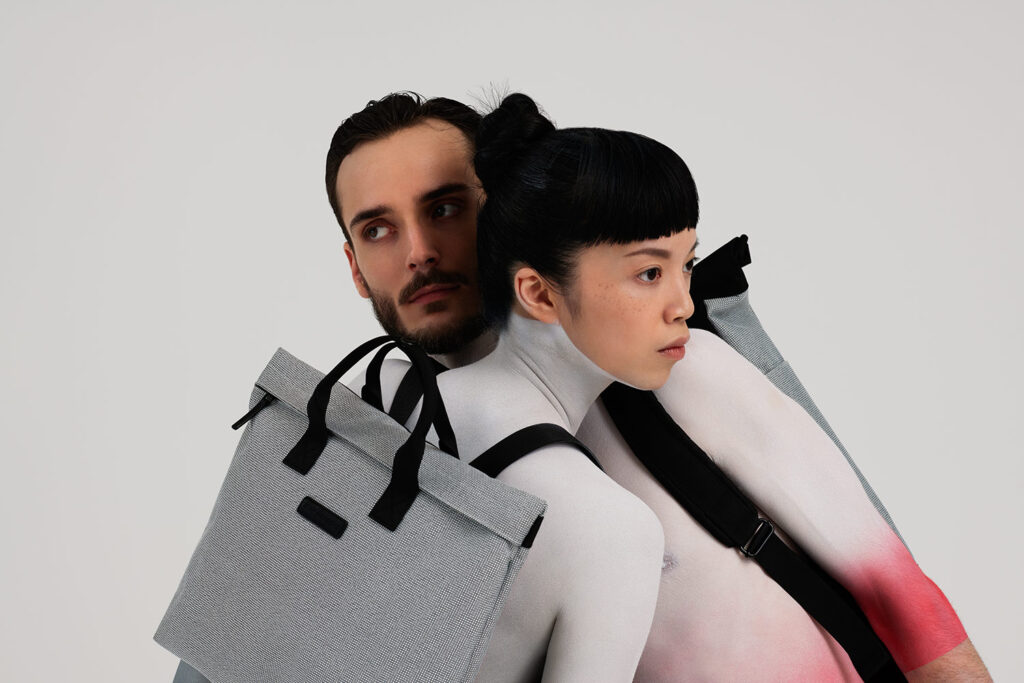 All designs are created in a former cowshed in Berlin-Friedrichshain and the label likes to work with renowned artists. Through ups and downs, the founders have managed to turn an idea at a young age into a globally distributed, successful and recognised backpack brand. This is not least thanks to their creativity and consistency when it comes to sustainability:
Minimalism and sustainability are not trends for us. They are parts of our DNA,

says Jochen Smuda, who founded Ucon Acrobatics together with product designer Martin Fussenegger.
"One of our maxims is that no one should suffer for our products – not people, not animals and not the environment either," adds Martin Fussenegger. "We are firmly convinced that only knowledge about the production and composition of materials breathes soul into a product."
Ucon Acrobatics online >>
---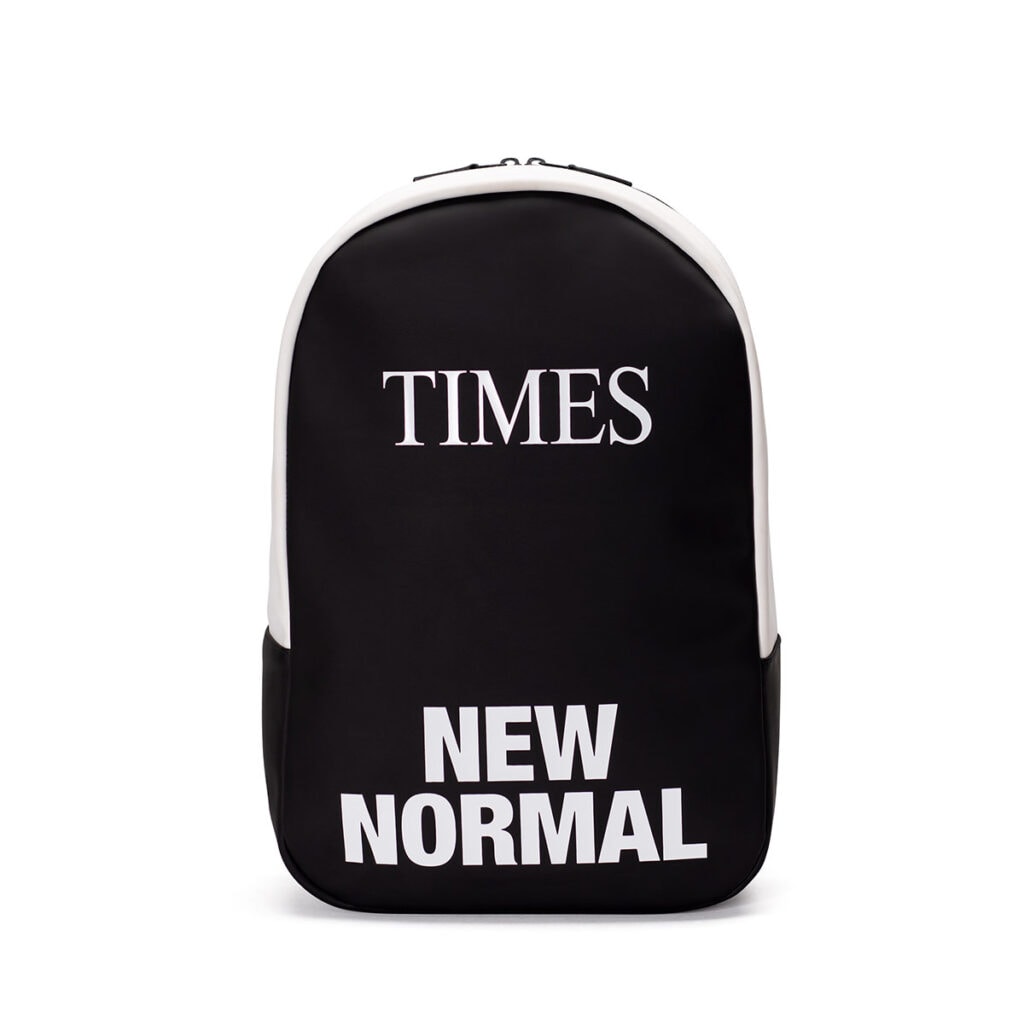 Marvin Backpack
Artist: Eike König
Black & White
€ 99,99
Including VAT
Features
The fluorocarbon-free PU outer coating makes the material waterproof and gives the product a modern and contemporary aesthetic
2-way zipper
High quality neoprene laptop compartment (up to 16") with two additional mesh pockets for phone and wallet
Additional elastic band bottle holder and key strap inside
Reinforced back with padding for more comfort
Padded and adjustable shoulder straps for more comfort
Padded bottom part for stability
Embossed 'Ucon Acrobatics' label made out of high-grade vegan leather
Shell material: Soft and durable surface from polyurethane (PU) with a backside from polyester (PET), PVC & PFC-free
Dimensions: 44 x 30 x 12 cm
Capacity: 15 l
Weight: 600 g