Copenhagen: The World Capital of Architecture 2023 has begun. And Danish Architecture Center is proud to reveal the more than 50 exclusive sites you can visit during the Danish premiere of Open House Copenhagen.
The event takes place on the weekend of March 25–26 2023. With more than 50 sites on the program, participants can visit everything from beautiful palaces and fascinating power plants to private homes, experiencing the tides of history or contemporary architects' own takes on how we should live.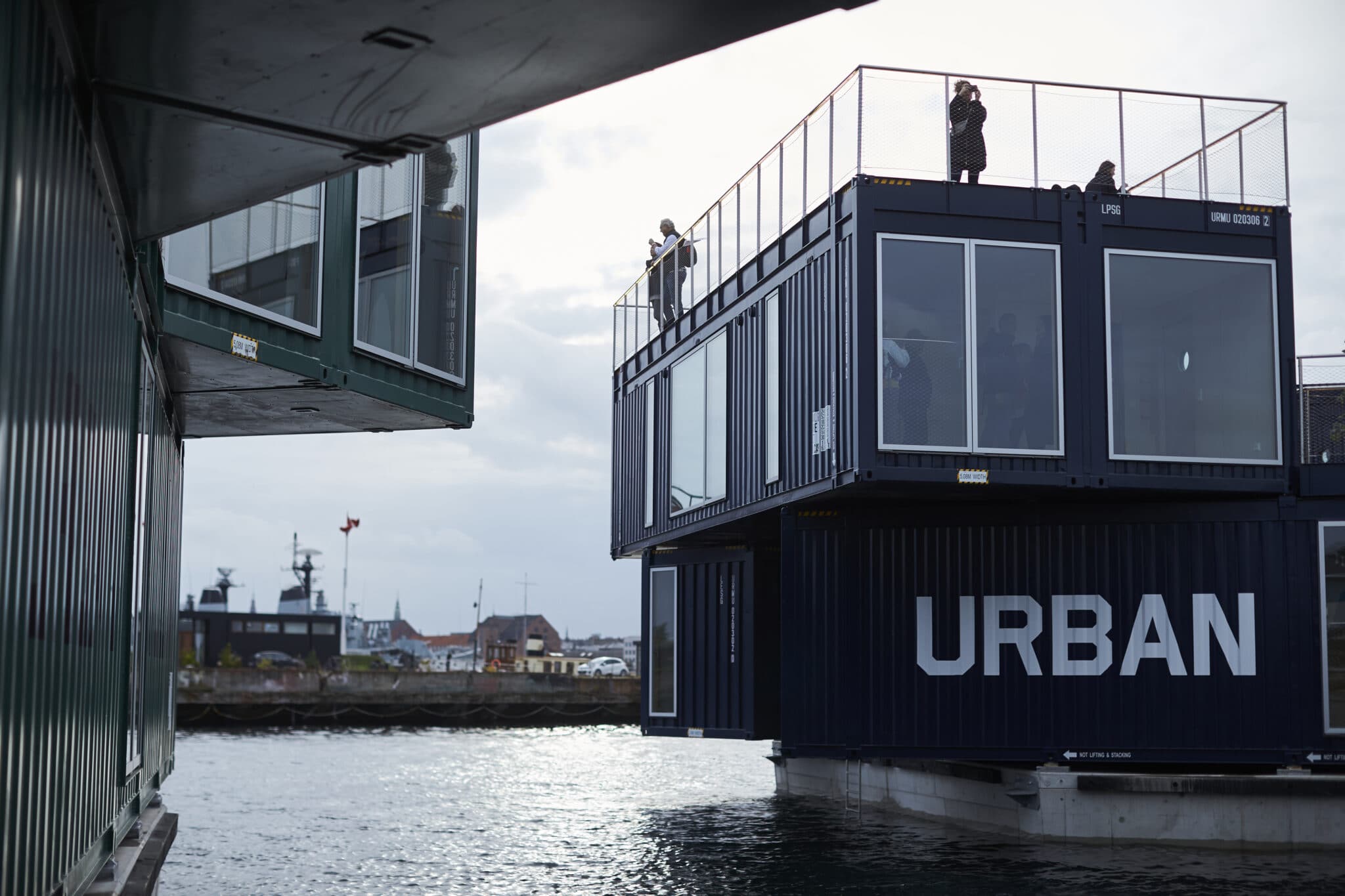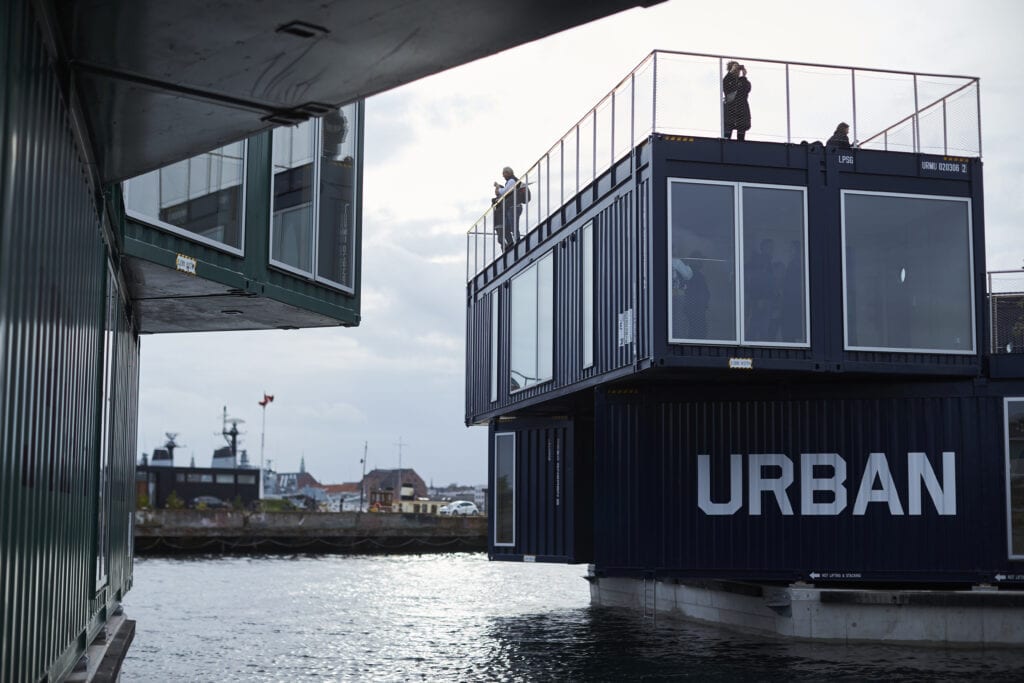 Architectural Masterpieces
During Open House Copenhagen, everyone is invited to take a look inside buildings we only ever see from the outside – to experience Copenhagen from the inside and gain new insights into the architecture surrounding us.
One magnificent site that will be open to the public that weekend is Denmark's central bank, Nationalbanken, which in many ways is Arne Jacobsen's crowning achievement. One of the last buildings he worked on and one of the most impressive, it is usually closed to the public for security reasons – until now. The building is currently undergoing comprehensive renovations slated to be completed in 2028. During Open House, you will be able to visit the lobby and the banking hall with walls clad in pear wood.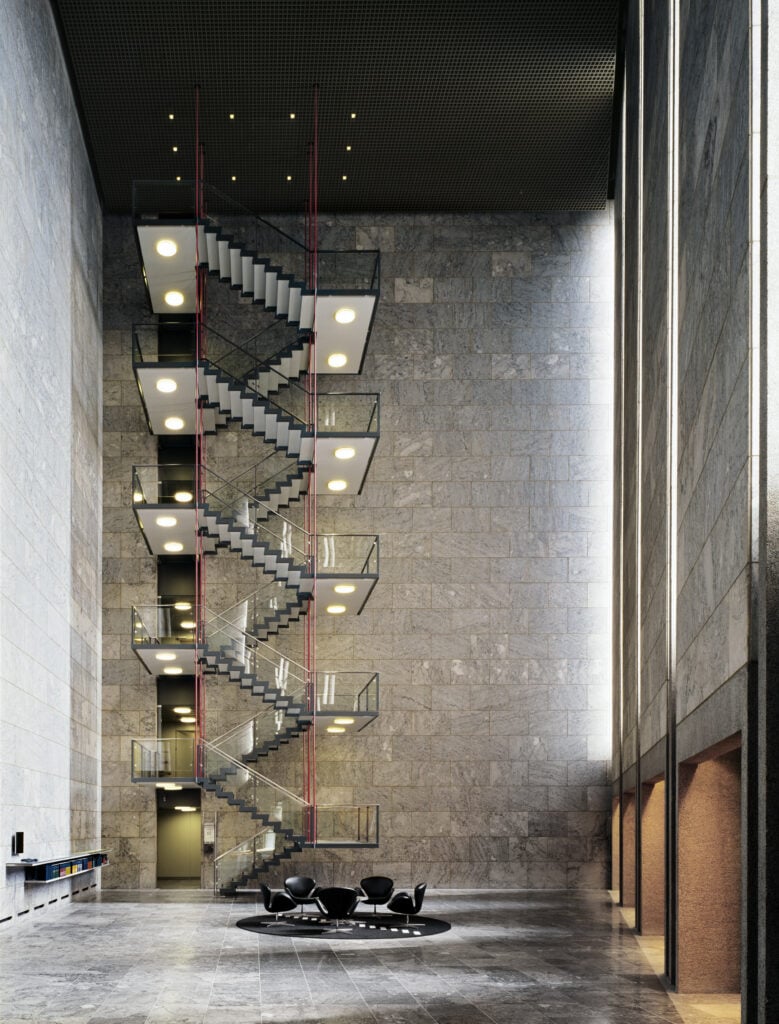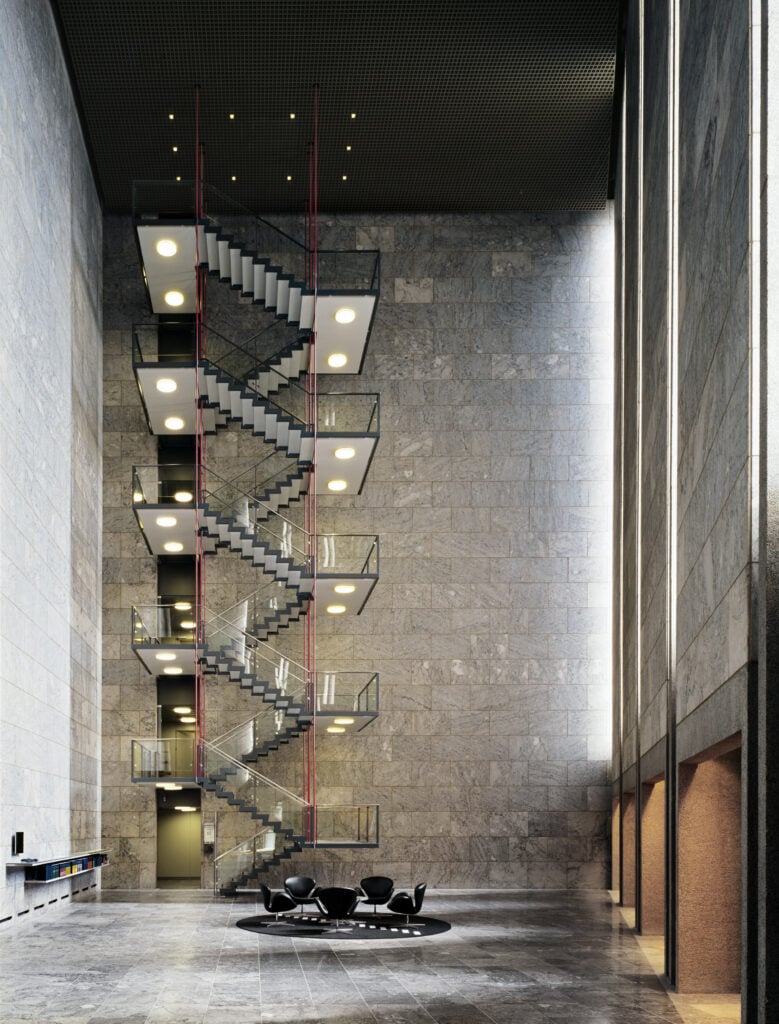 Life on the Water
You can also step aboard for a closer look at life on Urban Rigger on Refshaleøen. The doors will be open to everything from common areas to technical installations. Designed by Bjarke Ingels, the six small floating islands, comprising light-blue containers, are floating, "future-fit" architecture that provide the framework for a unique urban lifestyle on the water for 100 people.
Meanwhile, underneath the popular Islands Brygge district on the island of Amager, district heating, water and town gas (based on biogas) flow in separate pipes out to Copenhagen's residents. The underground tunnel is 320 meters long and 25 meters below sea level, and during Open House, you have a chance to explore this "secret" passage under the city.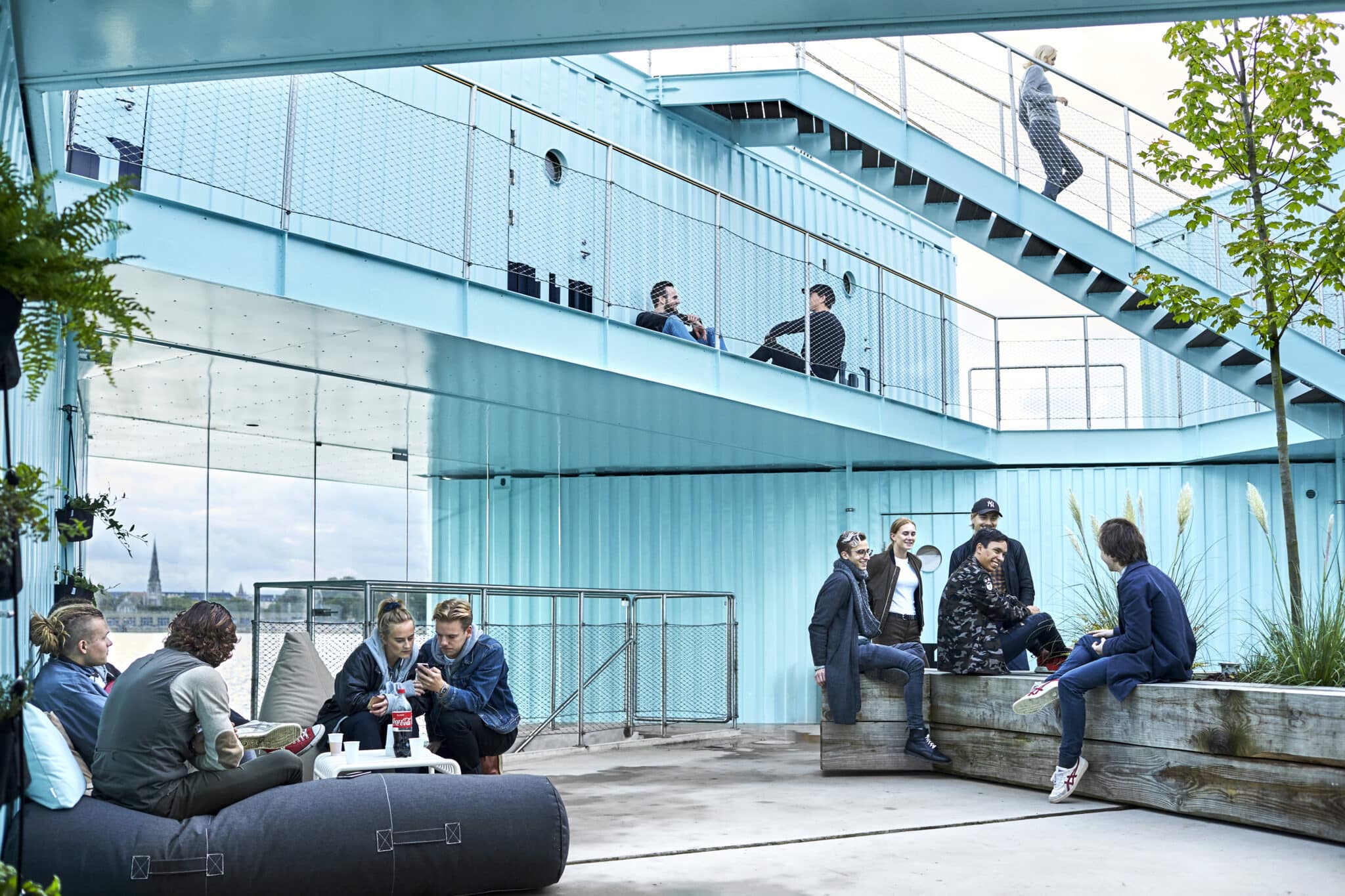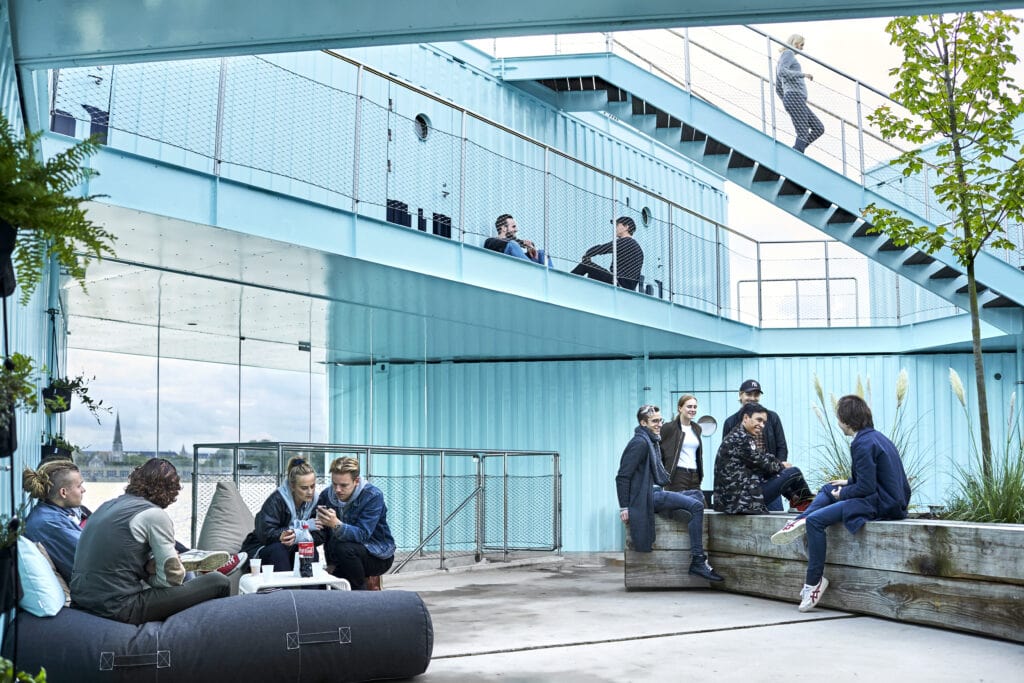 Copenhagen's Green Oases
You can also visit ten secret green oases when beautiful courtyards throughout the city open their doors to the rest of us. Experience sustainable urban revitalization in Østerbro's Climate Neighborhood where you can visit a newly renovated courtyard designed by Henning Larsen Architects. Or walk up seven or eight flights of stairs and see how JDS Architects transformed a leaky roof into an imaginative garden atop a 100-year-old Nørrebro apartment building on Birkegade.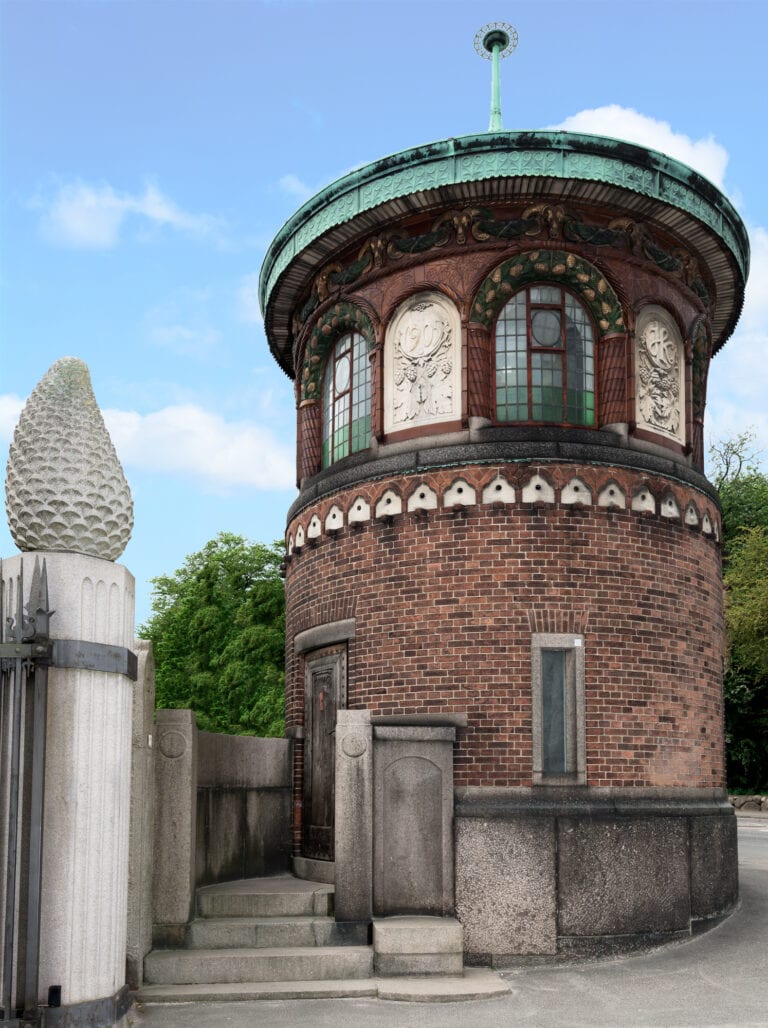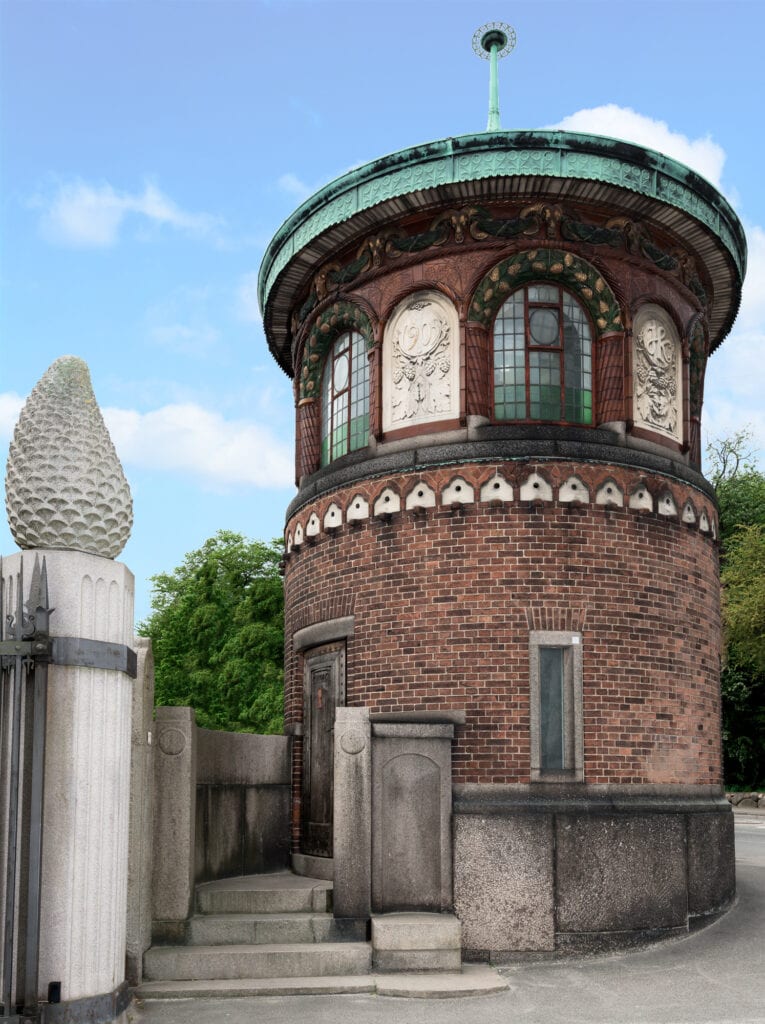 Experience Historical Inner Copenhagen and Follow in Hans Christian Andersen's Footsteps
Danish Architecture Center's partners include Karberghus, which owns a number of Copenhagen's beautiful historical buildings. Take a look inside Zieglers Gaard, the Rococo-style building where one of the most influential people in Danish history, N.F.S. Grundtvig, resided in the 1850s. Or visit the iconic Brønnums Hus on Kongens Nytorv, a favorite haunt of Hans Christian Andersen and home to unique Japanese gilt-leather wallpaper and a summery frieze painted by one of Denmark's renowned Skagen Painters.
Our collaboration with the foundation Bevica Fonden seeks to call attention to improving accessibility in the built environment and to promote understanding of the concept of Universal Design. Universal Design is about inclusiveness and ensuring equal access for as many people as possible – something an event like Open House can help us all to be more aware of.