"Her World Young Woman Achiever" 2018 and accomplished industrial designer Olivia Lee talks about her acclaimed Athena Collection, designing speculative pieces for future living, and the importance of having passion and intuition lead the way in one's career.
Olivia Lee – Limited Edition Designer Dolls
Olivia Lee is no stranger to groundbreaking design and masterful pieces. She was awarded the Her World Young Woman Achiever Award in 2018, and named one of the top 8 emerging designers for her work in the prestigious Salone del Mobile Milano furniture exhibition. Olivia describes her creative practice as developing organically from pursuing opportunities that resonate and align with her instincts and values. Her thesis project for her Bachelors in product Design went viral after it was published in Dezeen Magazine. Titled Limited Edition Designer Dolls, Olivia's project featured hand-crafted figurines of three prominent personalities in the design industry, while poking fun at the status of 'limited edition figurines' within the design world. By carefully studying the visual languages and distinct personalities of Zaha Hadid, Jaime Hayon, and Karim Rashid, Olivia created three distinct 'designer dolls' based on these strong personalities and their accompanying works.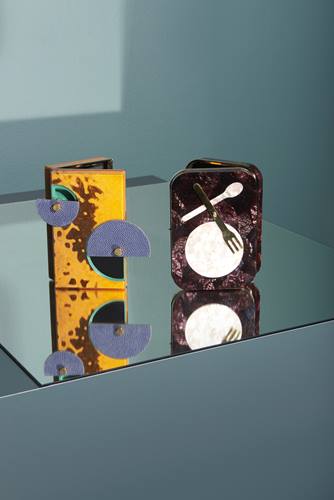 A creative journey
Since graduating with first class honours and topping her class with her remarkable project, Olivia has worked as a featured illustrator for influential UK design magazine ICON, taken her time developing her craft working with award-winning British industrial designer Sebastian Bergne, while pursuing freelance projects on the side. Reflecting on how her creative journey has developed through the years, Olivia stresses that it was important to seek out experiences that stretch and challenge her, rather than remaining in her comfort zone.
Developing a sense of self-awareness helps a person become honest with themselves and helps in personal growth,

she said.
Hence, it is a fundamental habit that is applicable to any age and stage in career. These habits have truly pushed Olivia not just as a designer, but also an entrepreneur.
Interdisciplinary design studio
The turning point in Olivia's journey came when she started her own creative studio in 2013, called OLIVIA LEE Studio, to pursue her creative practice full-time. Previously she held a stable job at the Economic Development Board, where she managed two portfolios developing the user insights and design sectors in Singapore, with a focus in consumer-facing businesses. Olivia switched to developing an interdisciplinary design studio that has worked with numerous reputable brands.
Projects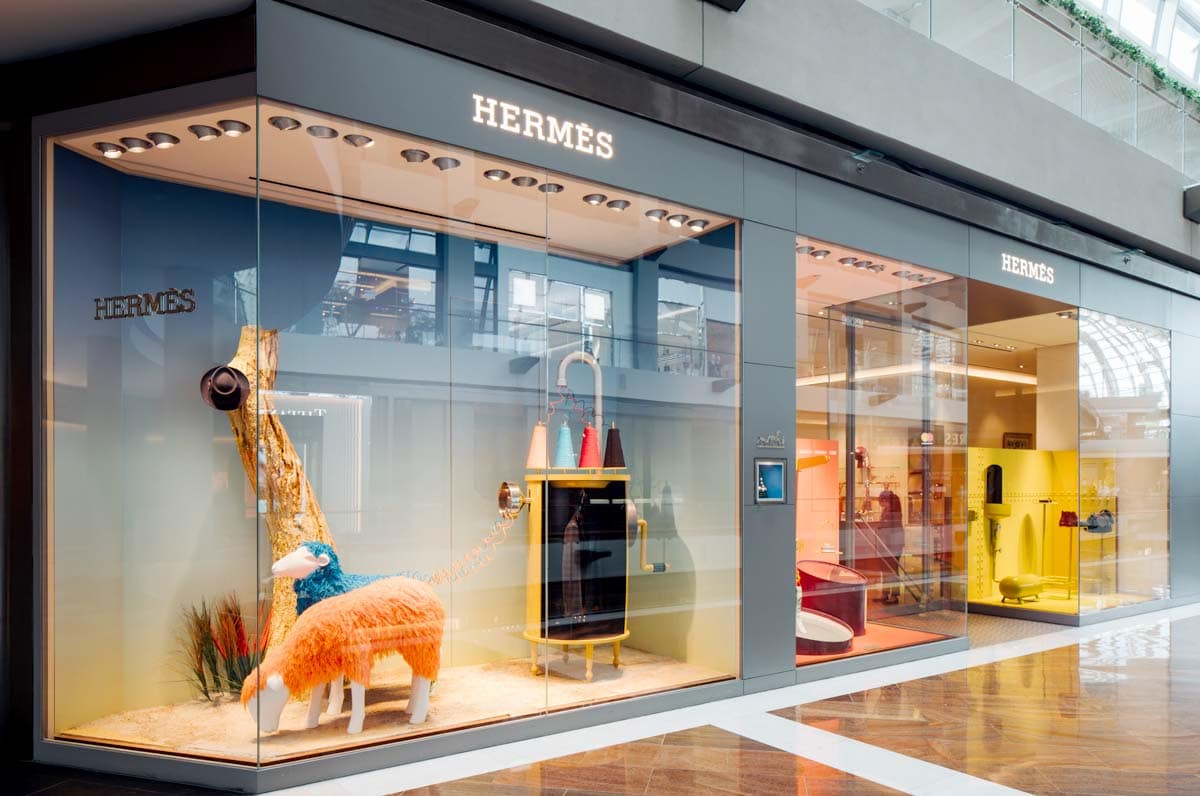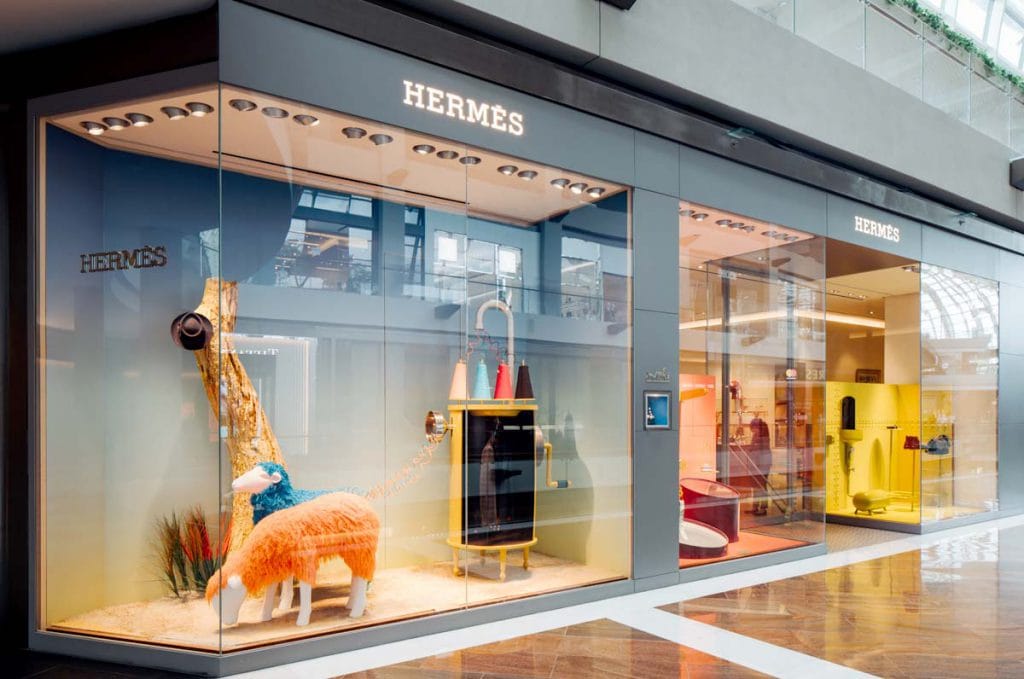 Some of her projects include designing a window installation for Hermes in 2017 that incorporates her signature whimsical touch, creating a gallery of striking absurdist scenes. She has also worked with other collaborators such as Bynd Artisan, Bank of Singapore, and Temasek Holdings. Olivia's work can be best described as combining design with fantastical elements. Fascinated with poetry, philosophy, and narratives, Olivia aims to inject these elements into her work, to create inspiring and desirable designs that goes beyond fulfilling a formulaic function.
The Athena Collection
Her critically acclaimed Athena Collection is a smart home concept that prioritises the warmth of materiality, over cold technological gimmicks. It reimagines analogue furniture catered to modern day digital habits, proposing that is possible to honour traditional craftsmanship while embracing the future. Debuted at the Salone del Mobile Milano furniture exhibition, Olivia brought the Athena Collection forward as her statement to the world, a representation of her ideals and philosophy towards design – forward-thinking design in the style of a romantic futurist.
With speculative design projects such as this one, Olivia believes it is important to find the right tone and balance of believable and probable futures that are reflected in the design. Pushing designs too far into the absurdist realm may lose your audience as they grow sceptical of its practical use, and begin to treat the work as fantasy rather than a work of speculative future realities. The Collection, which includes a dressing table with built-in flattering lighting for selfies, and a carpet with tactile details and borders to distinguish virtual and physical space, represents design and technology for the contemporary woman. It shows how a woman can be ambitious, savvy, and have a lot of technological know-how, but also be warm, tactile, rich, and beautiful.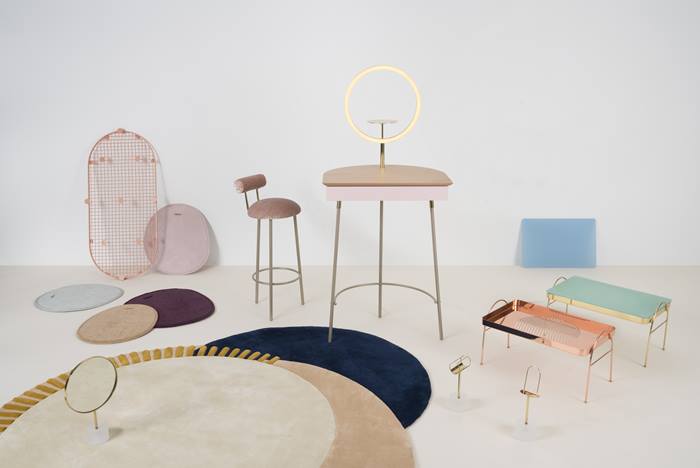 DesignSingapore Council (Dsg) Scholarship
Clinching the DesignSingapore Council (Dsg) Scholarship in 2006, Olivia has since gone above and beyond to defy the boundaries of conventional design with her remarkable projects and achievements. The scholarship gave her the first chance at expanding her creative practice, and studying abroad at Central Saint Martins in London has made an indelible impression on her works today. Olivia credits the scholarship as having provided her an experience that forms the cornerstone in her design career. In addition, Olivia expressed surprise and gratitude that Dsg continues to engage and support its ever-growing network of scholars. She may have received the scholarship thirteen years ago, however she always feels welcome returning to the Dsg offices at the National Design Centre, feeling included and involved in a vibrant community of designers.
Advice she has for young minds keen in this field
When addressing what advice she has for young minds keen in this field, Olivia stresses the importance of expanding their ideas of what a design career can look like. Evident in the ways which her own works have crossed boundaries and disciplines, Olivia emphasizes that one should be ready for change and an expansion of where design works can be relevant. The nature of work itself is evolving to require flexibility, inspired minds, and innovation, and it is important to be motivated to learn and develop new skills that one understands on an intrinsic level – as opposed to relying on regimented paths that provide 'necessary steps' to success. Following one's passion isn't simply a millennial thing to do, but is what is necessary to drive oneself forward and find meaning in your path of work.
Identifying this core driving factor will lead you onto the right path, in a world where areer prospects are constantly evolving,

advised Olivia.
---
This story was first published by the DesignSingapore Council at www.designsingapore.org