Massimo Cvek is the new head chef at Maslina Resort, and in keeping with the hotel's philosophy, the 31-year-old wants to focus on local products and ingredients from the region. His goal is to present Croatia's culinary diversity to his guests – with reduced ingredients, but with a wow effect.
Massimo Cvek worked for many years in upscale restaurants and hotels, on cruise ships and yachts. During his training he worked in the award-winning kitchens of Le Manoir aux Quat'Saisons in Oxfordshire (2 Michelin stars), Thorntons Restaurant in Dublin (1 Michelin star) and Restaurant Ikarus in Austria (2 Michelin stars). Before joining the Maslina Resort team in the spring of 2022, he held the position of Executive Chef at the Aghadoe Hotel in Killarney, Ireland.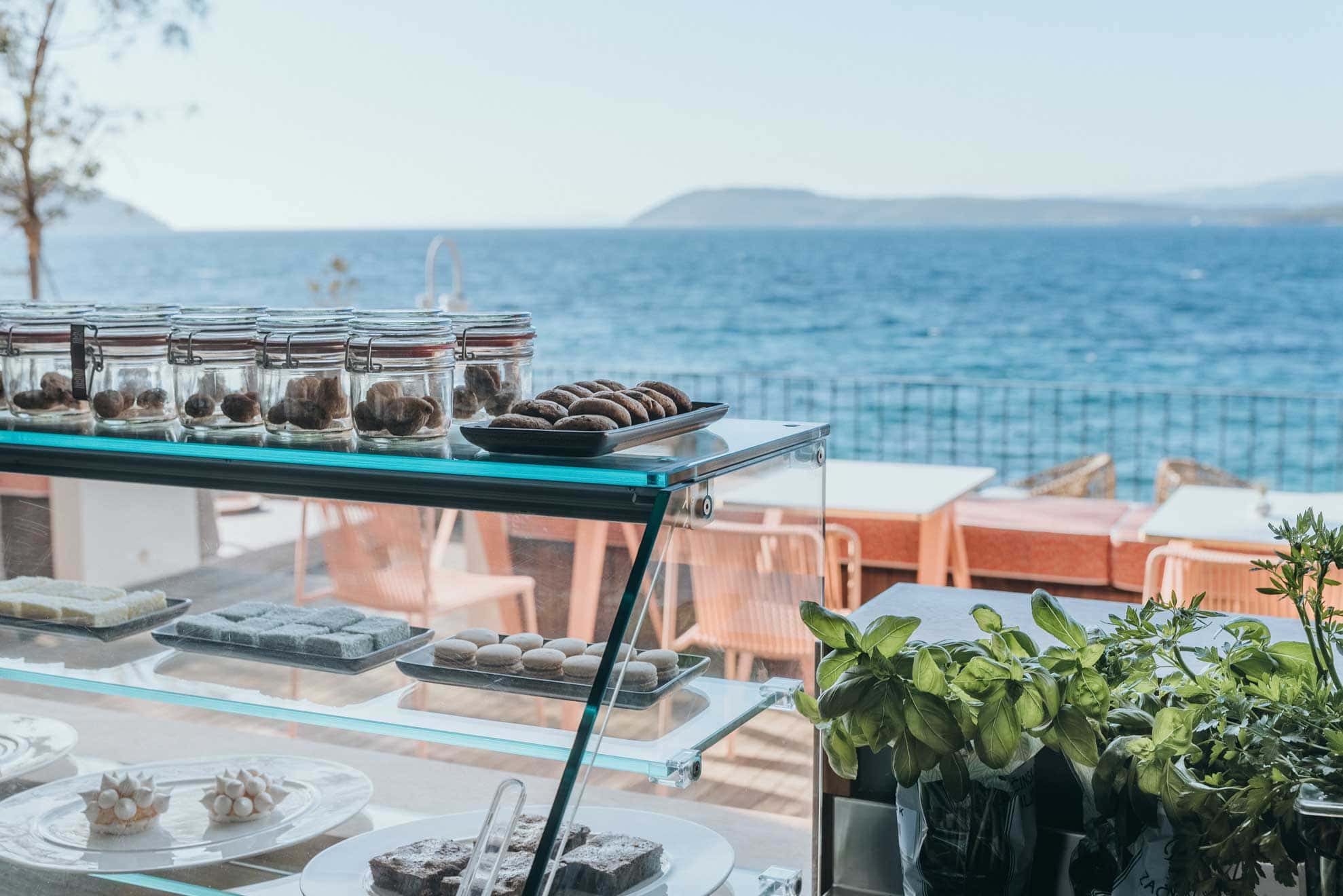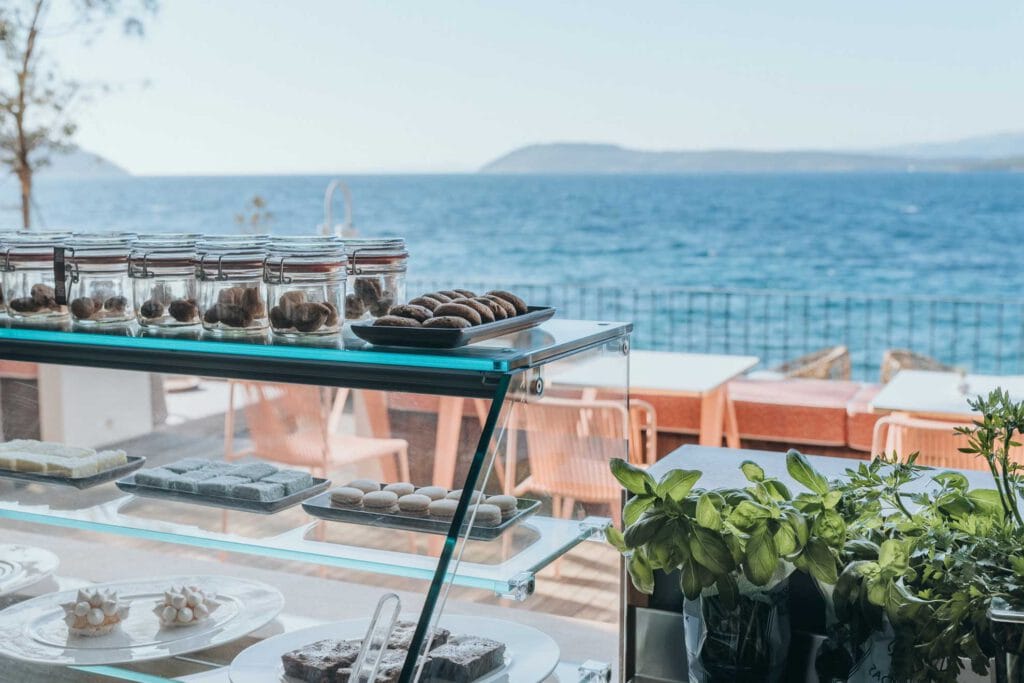 "Maslina Resort and I have the same attitude: the hotel is connected with nature, the land, the sea and the stone, and in this way it reflects me and my development. I don't care about putting as many ingredients as possible on the plate. It doesn't take much to make people happy – we just often don't realize that. A dish like lobster tail with buttermilk, leek oil and potato foam consists of only four ingredients – and tastes wonderful."

says Cvek about his philosophy.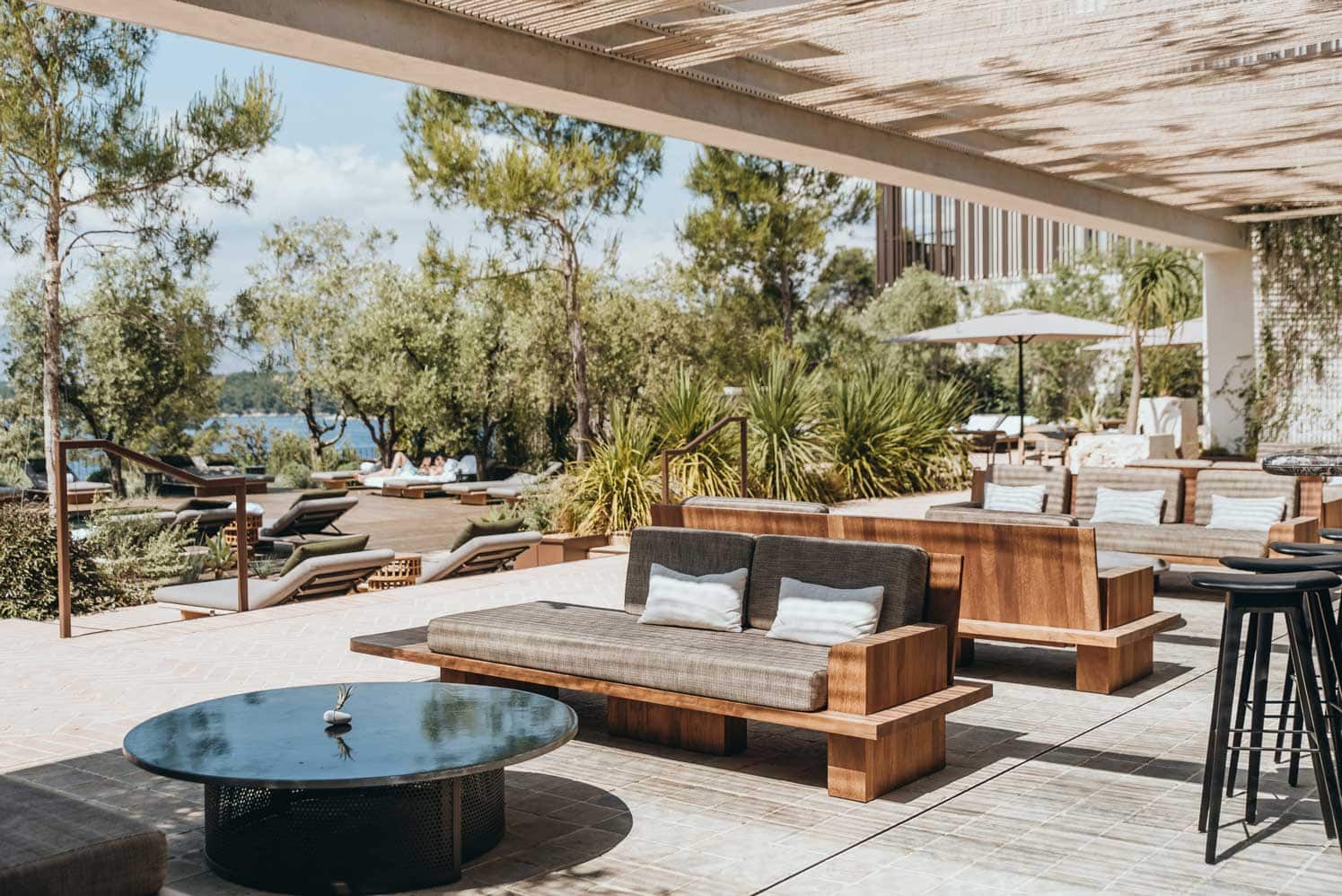 Maslina Resort sources its ingredients partly from local producers and partly from the hotel's own organic garden. Here, the team grows a variety of herbs as well as seasonal vegetables and fruits, classic varieties such as thyme, sage, cherry tomatoes and fennel, but also unusual ones such as wild asparagus, dandelion or wood sorrel, whose pink flowers are perfect for decoration and are edible. Since pine forests are so typical for the island of Hvar, Cvek has also started to pickle and ferment pine trees.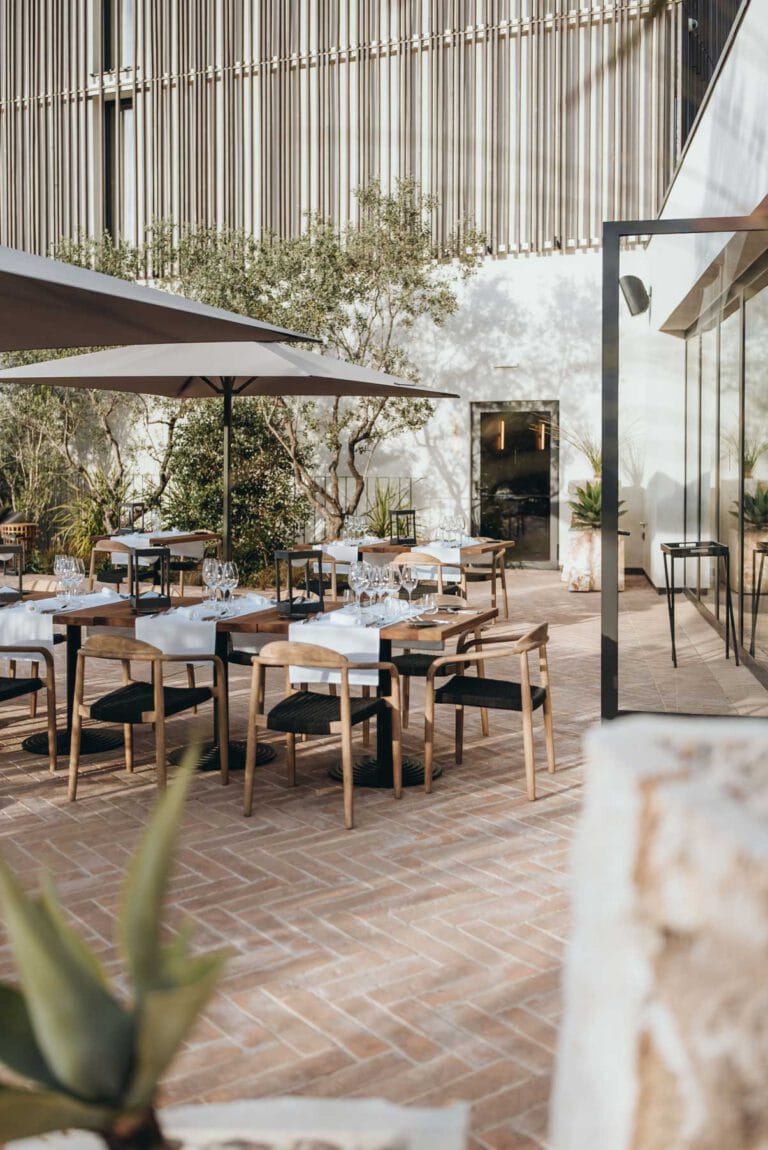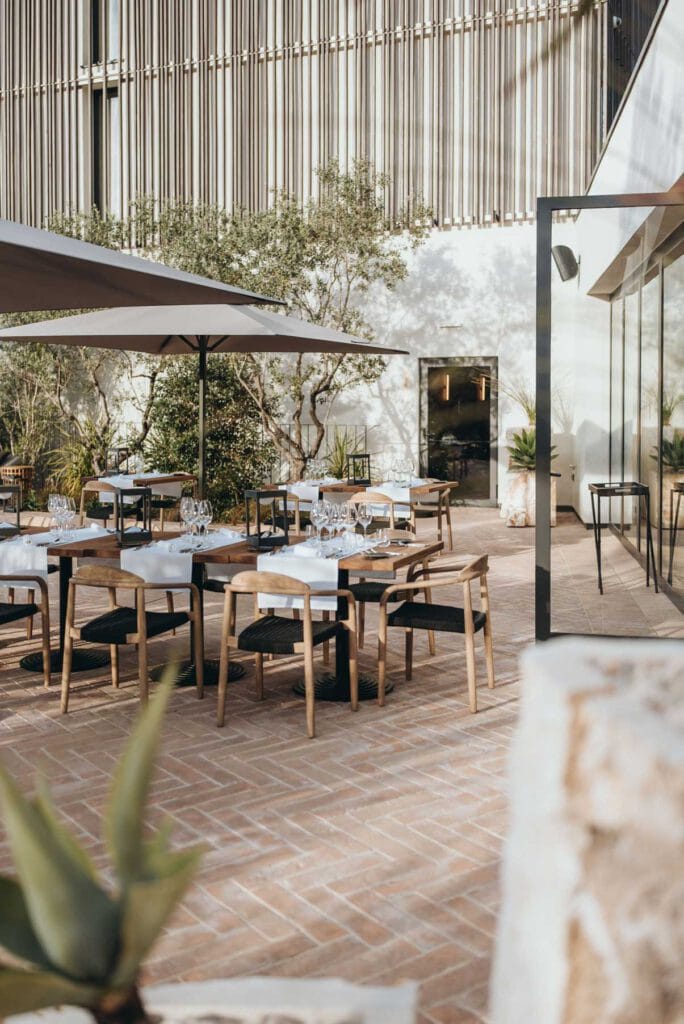 "We will make pork salami, which we will cure in sugar and season with spices and wild herbs from our garden. I want our guests to experience the island with all their senses this way."

– Massimo Cvek
A variety of menus are offered for lunch and dinner. The lunch menu ranges from burgers and club sandwiches to salads and soups. Dinner is more of a fine-dining experience. For example, risotto with mussels, scampi and apple or, for starters, carpaccio of Istrian ox (boškarin) with stracciatella cream, roasted olives and arugula pesto will be on the menu. For the caprese salad, different tomatoes are used: one dried, one confit and one sous vide to achieve different textures.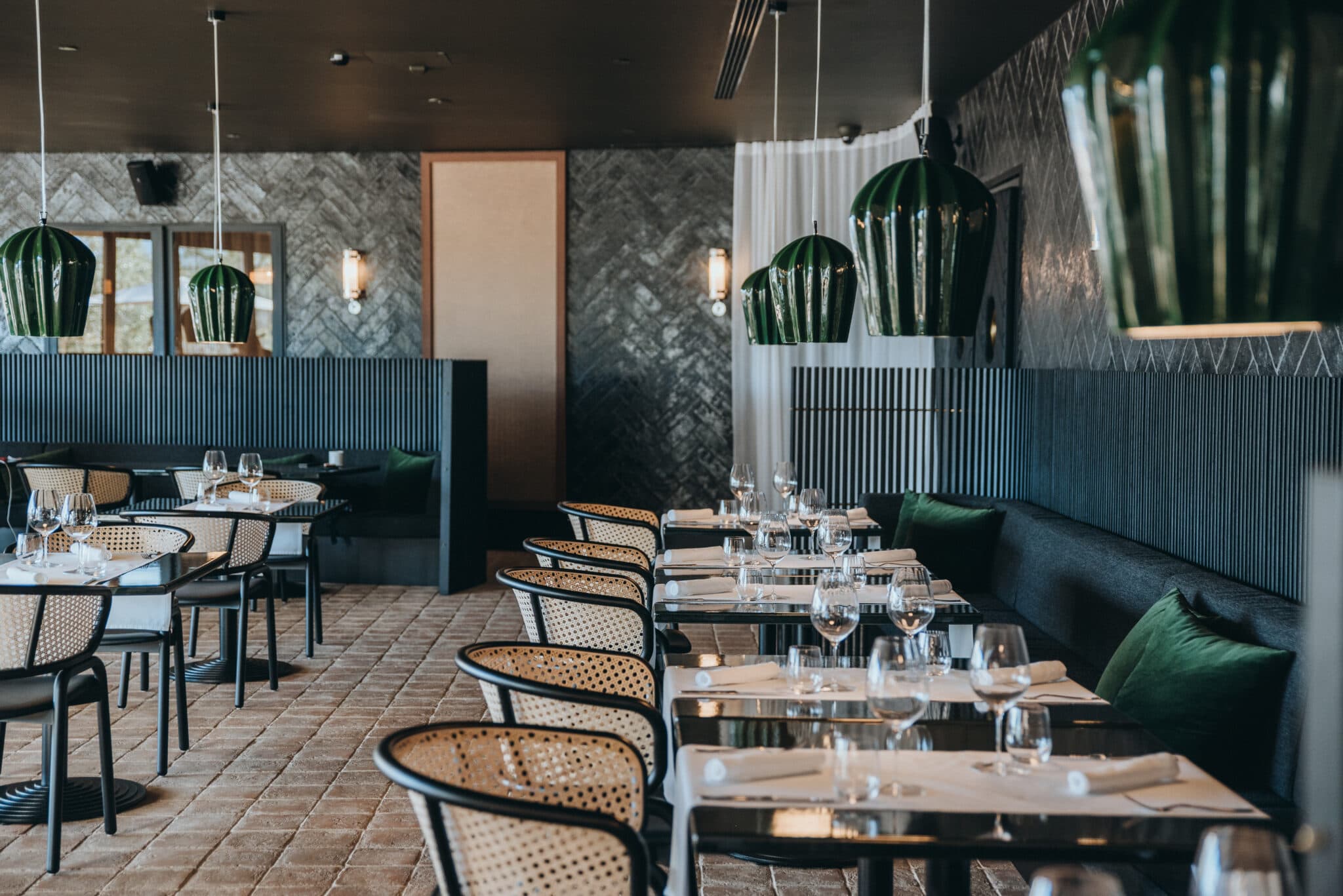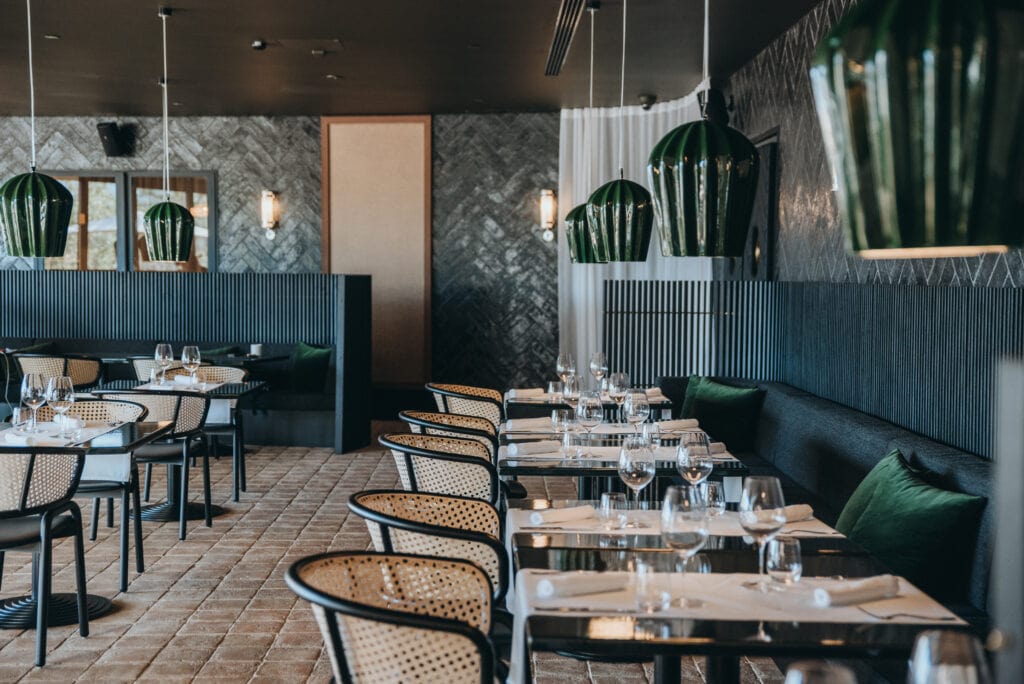 On May 1, 2022, Maslina Resort will start its summer season.
---
Maslina Resort is a Member of Lifestylehotels