Screened off by a mountain rock massif, there lies the Pinzgau Plateau, upon which the alpine cabins of the PURADIES line up in the sparkling snow. Snow banners are blown off the wooden shingle roofs of the châlets with their luxurious inner life. Here, pure skiing pleasure starts right on your doorstep. Those who want to treat themselves to a little luxury can fly in directly by helicopter.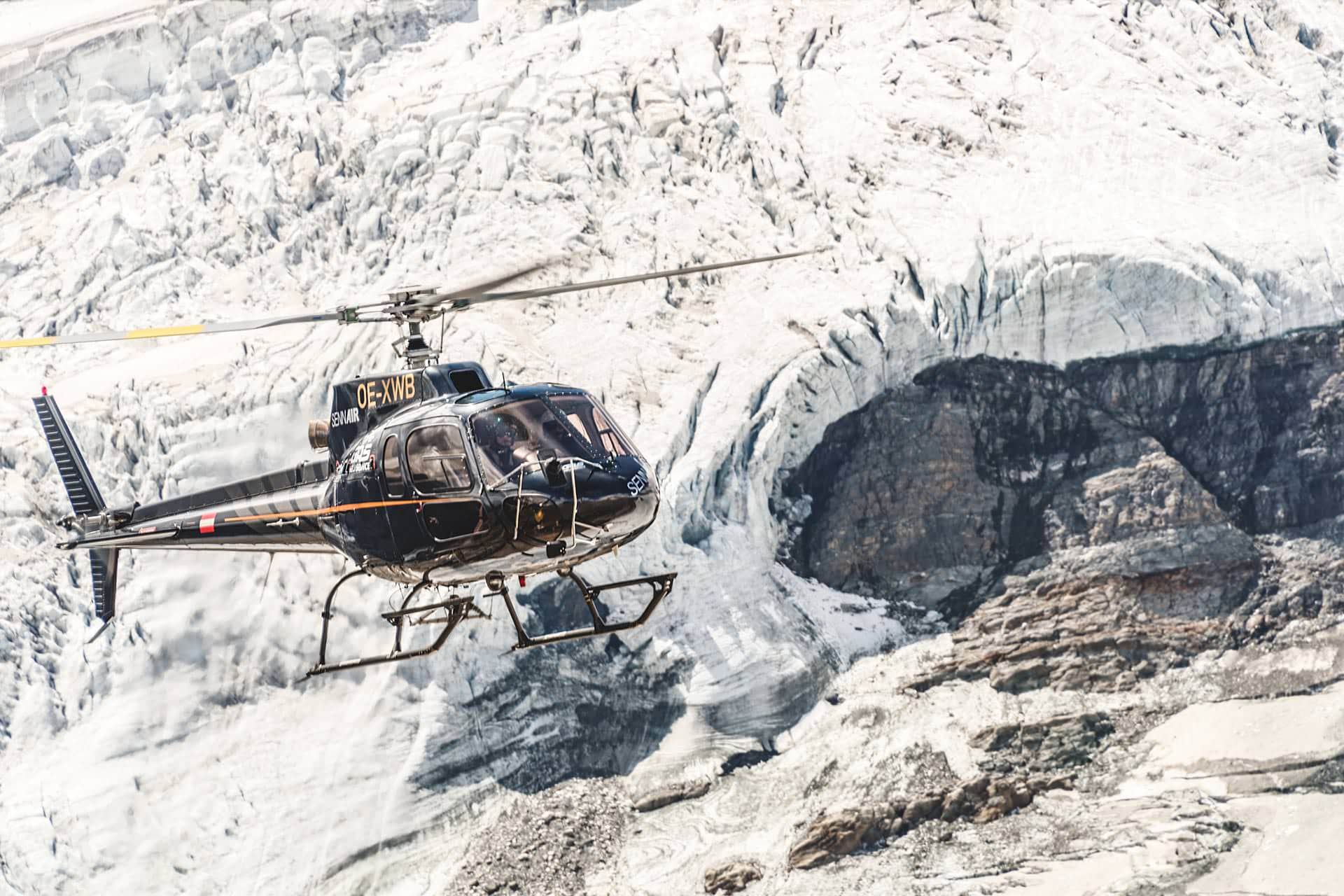 Relaxing on the fireside bench of a luxury châlet after full-moon sledding – you know you are in PURADIES.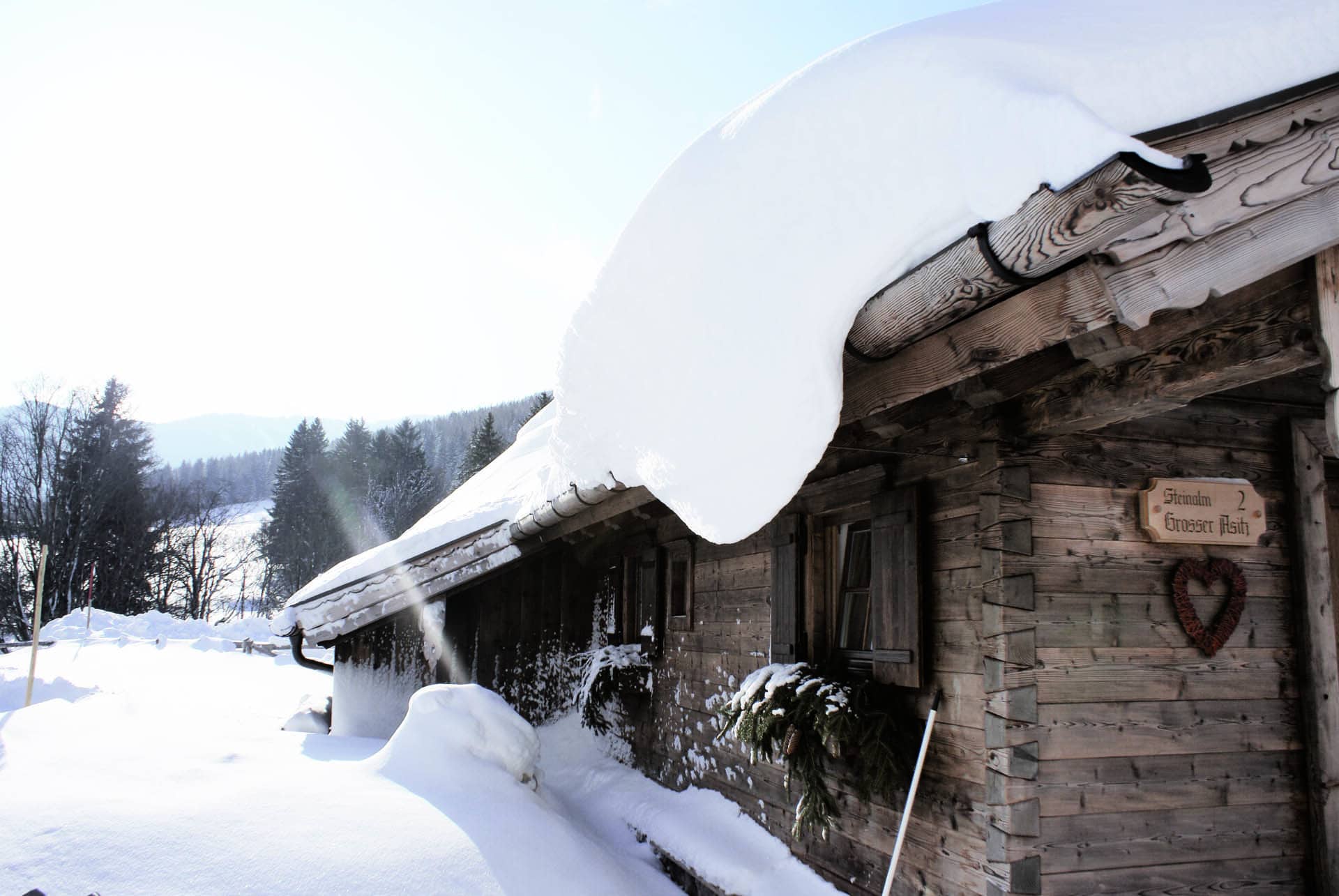 Absolute winter quiet can be enjoyed in this exquisite resort, as well as days of skiing with speedy descents on expert slopes. Or luxurious winter wellness in
the sauna house "Innere Mitte". While the mountain pines outside have to bow under the snow, here their spirit can unfold fully: in the perfume of the oils from the world's oldest mountain pine distillery.

AUSPOWERN UND EINVERLEIBEN
BURN OFF AND RECHARGE Winter sport goes by many names around PURADIES: skiing of course. Those who wish to can borrow the state-of-the-art Fischer Premium Skis at the hotel. Guided evening ski tours, ice climbing in the Glemmtal, and winter hiking or fullmoon sledding at the local mountain Asitz are further attractions.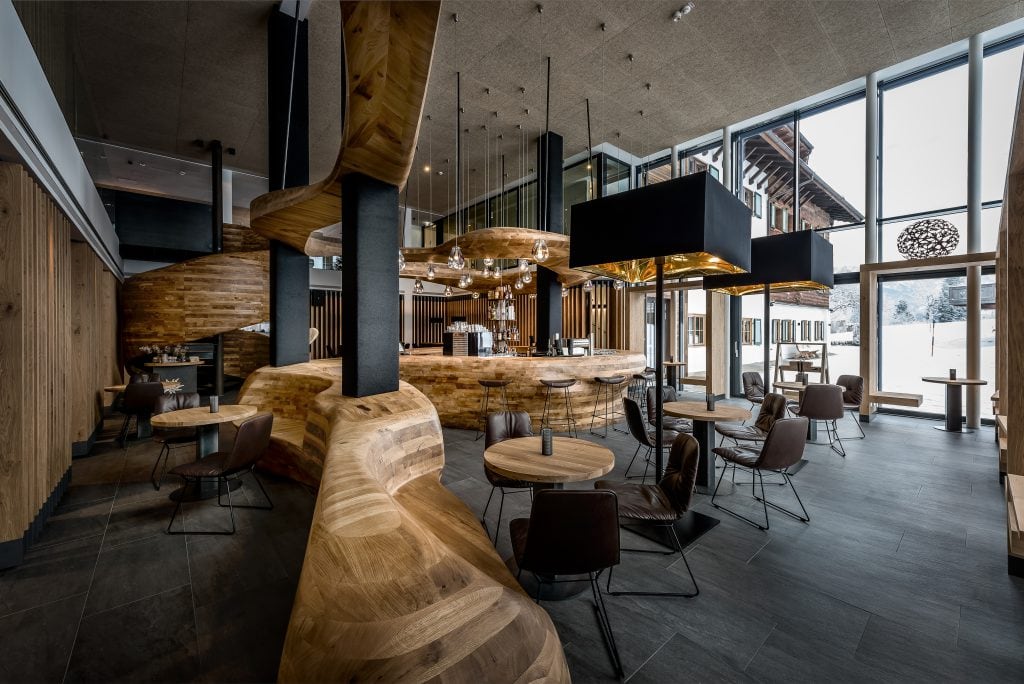 On no account should guests of the PURA DIES miss the culinary delights at the Res taurant Essenz: The 4 or 7-course menu, which changes every month and is served on fine Rochini porcelain, conjures up the variety of regional aromas onto delighted taste buds: Meat from their own organic farm, milk and cheese from cows spoilt on mountain pastures, and fine honey varieties. Perhaps the return flight will be cancelled …
Book Online at LIFESTYLEHOTELS