Luxury eco vacation in fascinating South Africa
The Antbear Lodge on the Midlands Meander, located in the Drakensberg Mountains of South Africa, is synonymous with breathtaking mountains and spectacular hiking trails with captivating views and waterfalls. The highest 5-stage waterfall in the world, at around 948 meters, plunges thunderously into the depths here. Culturally interested visitors are also offered a variety of treasures, such as the remarkable Bushman rock art sites. These sophisticated and well-preserved archaeological rock paintings will delight any traveler. The Midlands Meander is particularly famous for the world-famous Mandela Capture Site, also called the Monument to the Father of the Nation.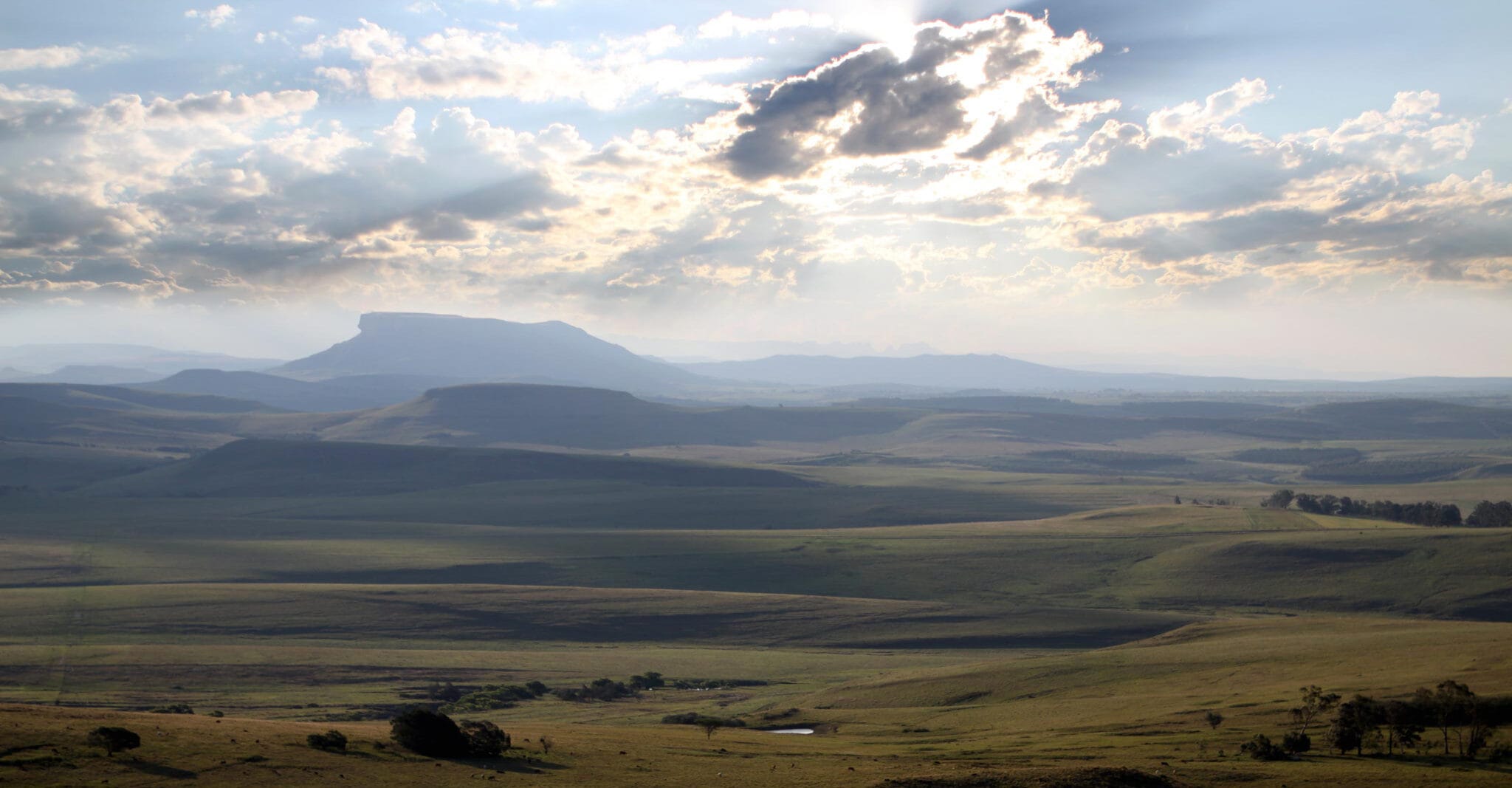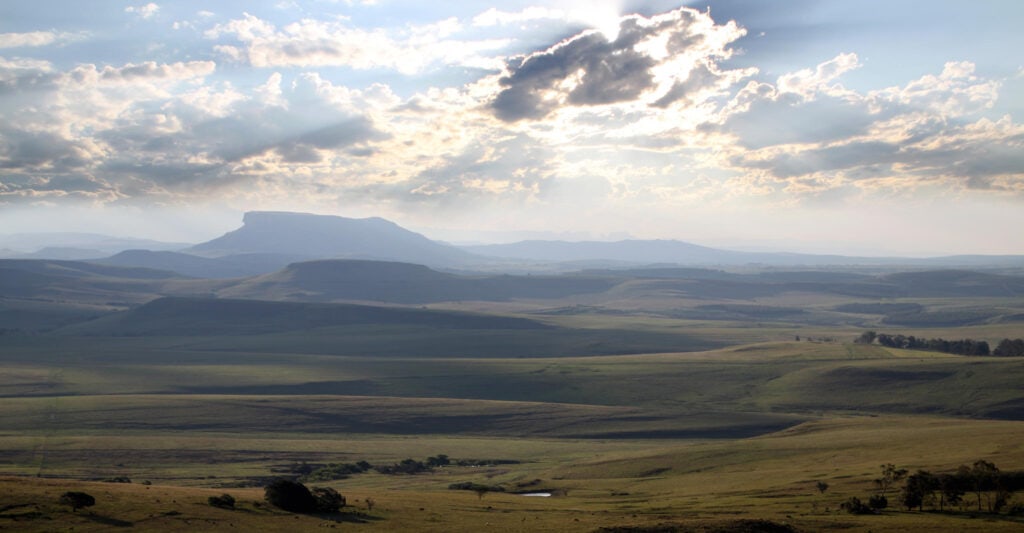 The owners of the lodge, Andrew Attwood and his Conny, have fulfilled their big dream of a sustainable lifestyle by building Antbear Lodge. This began about 22 years ago, where they turned their backs on their entrepreneurial life in Germany to live their self-sufficient lifestyle in South Africa. The lodge has a total of 15 suites with mountain or garden views. The absolute highlight is the possibility of accommodation in a luxurious cave. This is not only comfortably furnished, but also includes a Jacuzzi, fireplace and hand-painted rock art on the walls. The amazing height was built below a cliff, with opening glass doors that lead travelers to a wooden deck with cozy hanging chairs. The spectacular view of the Drakensberg Mountains offers pure nature and completes this luxurious eco-experience.
Sustainability and responsible tourism are indispensable for Antbear Lodge. Therefore, it is hardly surprising that the majority of the lodge was handcrafted. From the buildings with alternative and sustainable materials, to the fixtures, to the harmoniously coordinated details, Andrew and his team met every challenge. Nearly all of the wood décor, as well as the stunning stained glass windows, were crafted on site by Andrew and his team. These unique masterpieces give Antbear Lodge a unique atmosphere where no two suites are alike.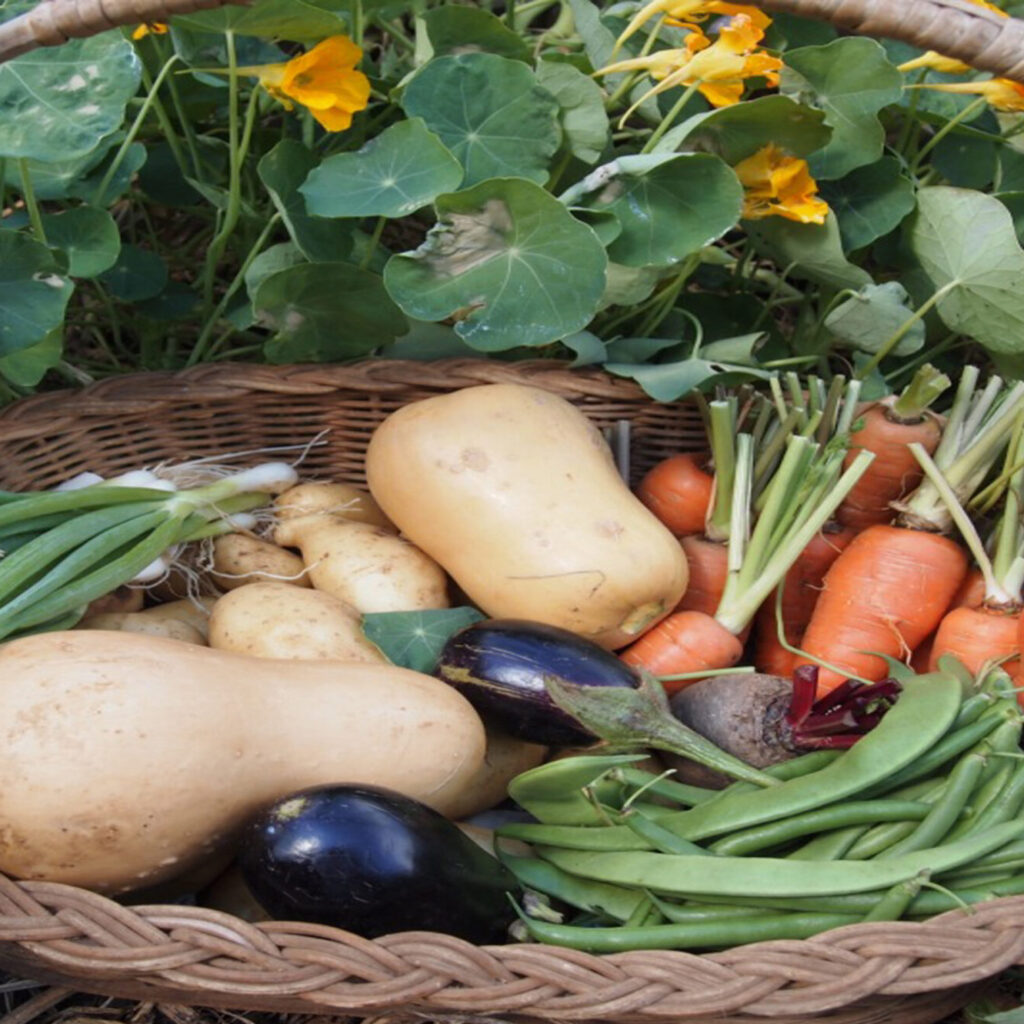 In addition to the art, it is their attitude to sustainability that appeals to visitors. Thus, they place great emphasis on self-sufficiency by following the farm-to-plate concept. This is demonstrated by owning their own chickens and cows, as well as the large-scale organic vegetable garden. Delicious handmade bread and fine cheeses are also offered to guests.
Andrew and Conny are firmly behind permaculture and have developed an earthworm farm, allowing them to compost with minimal waste policies. They also provide a sanctuary for rescued animals such as abused donkeys, horses and pigs that can no longer be used as working animals.
Travelers seeking adventure will find themselves at Antbear Lodge. Whether it's exotic horseback riding trails that are suitable for novice riders or hot air balloon flights that take off from the lodge's lawn, Andrew and Conny offer unforgettable South African experiences. Also couples do not come off badly at Antbear Lodge. The candlelight dinner under the stars on the roof of the luxury lodge provides pure romance. A lovingly prepared table with regional and biological specialties provide for taste moments of the special kind. Antbear Lodge's newest program will seek to boost the local economy by developing entrepreneurial opportunities for people from local communities. A special attraction is the hammock camp with stargazing, where a villager tells African folktales under the starry sky. This stargazing is considered part of the community development program with the goal of strengthening the local economy together. For travelers, this project offers a particularly popular and authentic experience. Currently, the lodge is working with the community to establish running water. The project is currently under construction and is expected to be completed by the end of this month. Andrew describes sustainability as a journey without end. Everyone can and should contribute more, precisely because sustainability practices make economic sense.
Antbear Lodge stands out for its versatility and difference, creating incredible travel memories. It is the perfect retreat for couples or families who love all things unusual and natural and are looking for that special vacation experience.