Cookbook and travelogue
A lushly photographed cookbook and travelogue showcasing the regional cuisines of the Alps, including 80 recipes for the elegant, rustic dishes served in the chalets and mountain huts situated among the alpine peaks of Italy, Austria, Switzerland, and France.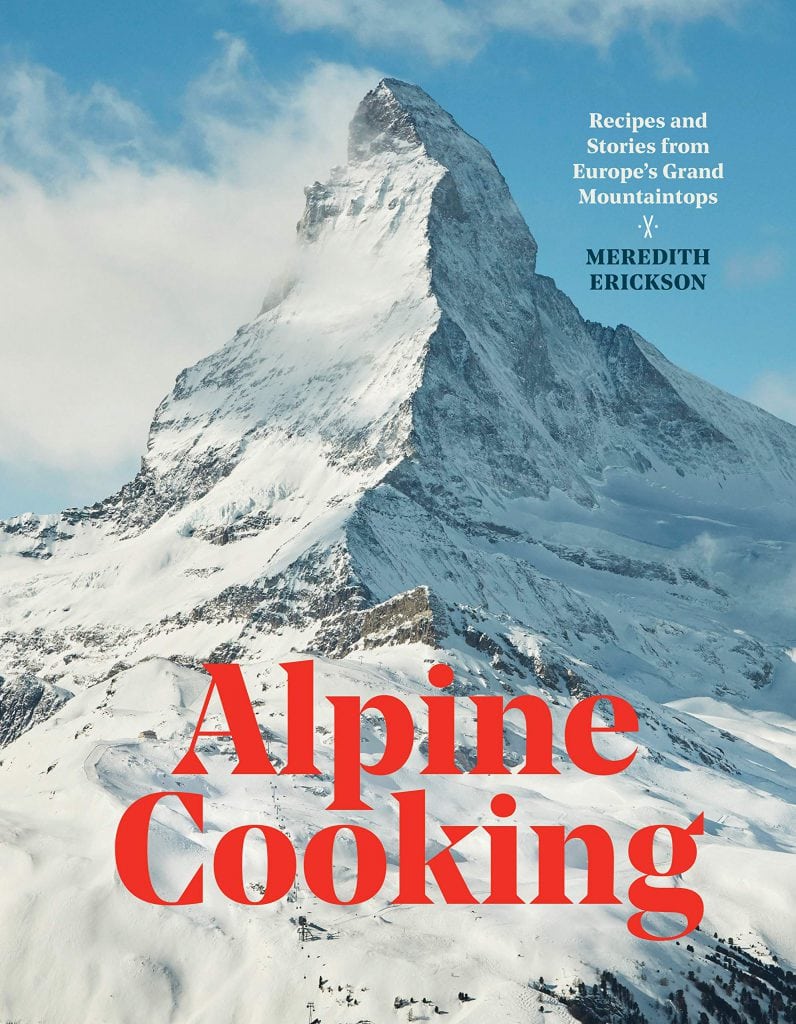 From the wintry peaks of Chamonix and the picturesque trails of Gstaad to the remote villages of the Gastein Valley, the alpine regions of Europe are all-season wonderlands that offer outdoor adventure alongside hearty cuisine and intriguing characters. In Alpine Cooking, food writer Meredith Erickson travels through the region–by car, on foot, and via funicular–collecting the recipes and stories of the legendary stubes, chalets, and refugios.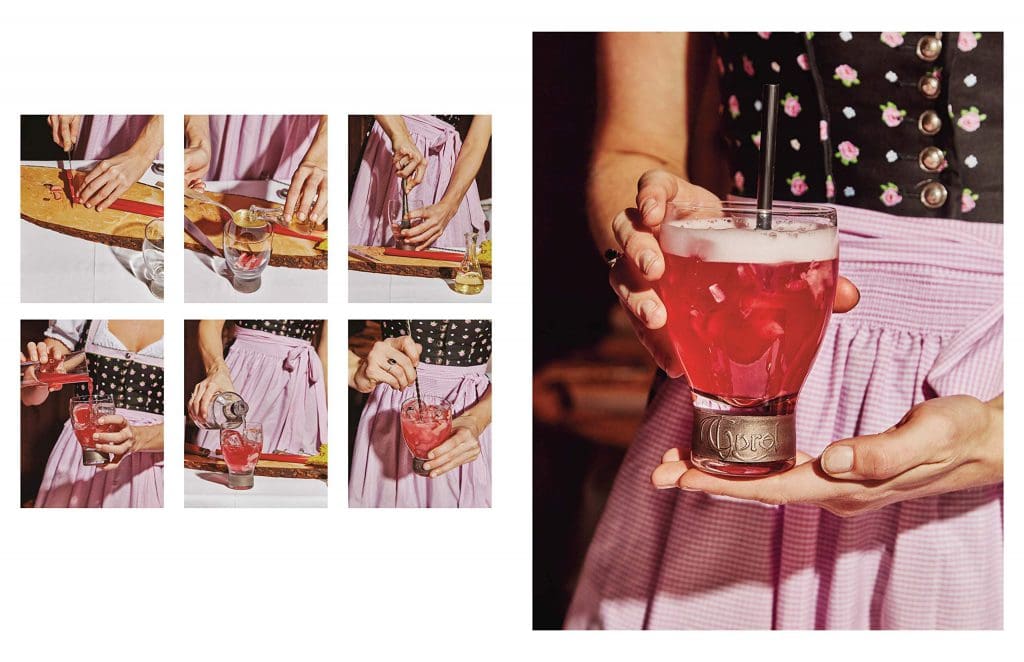 On the menu is an eclectic mix of mountain dishes: radicchio and speck dumplings, fondue brioche, the best schnitzel recipe, Bombardinos, warming soups, wine cave fonduta, a Chartreuse soufflé, and a host of decadent strudels and confections (Salzburger Nockerl, anyone?) served with a bottle of Riesling plucked from the snow bank beside your dining table.
This generous cookbook and travelogue will have readers booking trips to the Alps of Italy, France, Austria, and Switzerland. . . . Erickson beautifully captures Alpine food and culture in this standout volume.

Publishers Weekly (starred review)
Organized by country and including logistical tips, detailed maps, the alpine address book, and narrative interludes discussing alpine art and wine, the Tour de France, high-altitude railways, grand European hotels, and other essential topics, this gorgeous and spectacularly photographed cookbook is a romantic ode to life in the mountains for food lovers, travelers, skiers, hikers, and anyone who feels the pull of the peaks.
A passionate exploration of all things Alpine . . . this one is a must-have for every ski bum foodie.

Vogue
---
About Meredith Erickson
Meredith Erickson has co-authored The Art of Living According to Joe Beef, Le Pigeon, Olympia Provisions, Kristen Kish Cooking, and Claridge's: The Cookbook. She is currently working on her own book, Alpine Cooking, and on The Frasca Cookbook. She has written for The New York Times, Elle, Saveur, Condé Nast Traveler, and Lucky Peach. When not traveling, she can be found in Montreal, Quebec.
---
Text & Photos: amazon.de