At Fuorisalone in Milan, Pianca & Partners contract hub is making space for the new generations of designers with a setting dedicated to the work of 3 Italian young talents: Giuseppe Arezzi, Maddalena Selvini and Flatwig Studio. It is the first event of the "Emerging lines" format, conceived by the Milanese network to promote the creativity of the future.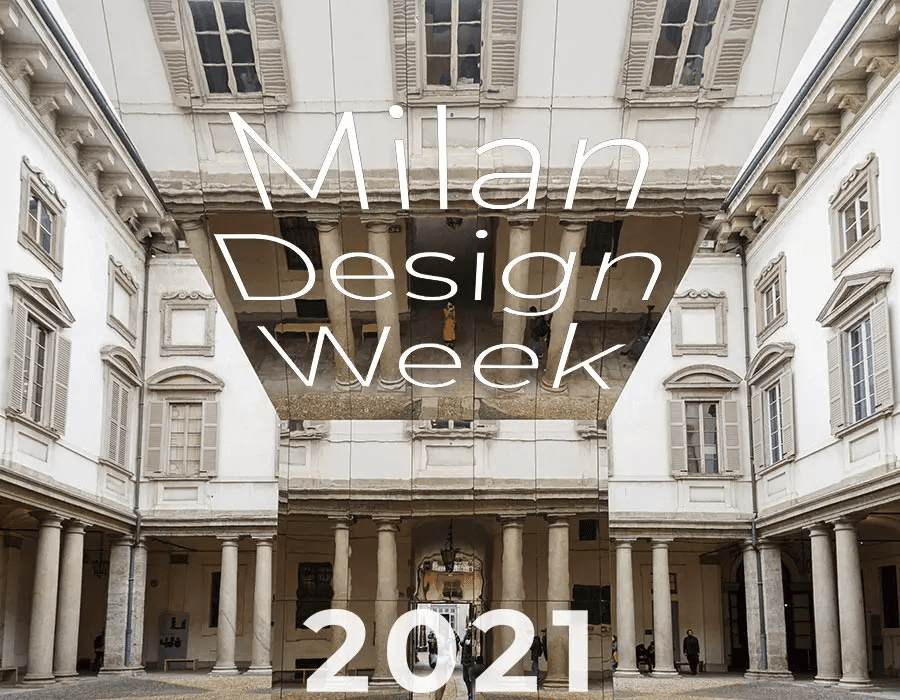 At The Milan Design Week 2021 the exhibition format "Emerging lines" will be presented for the first time: the project conceived to make it easier for young designers to access the market and the public. The display space for their work will be the large display window of the Pianca & Partners showroom, with a setting designed by Italian firm Calvi Brambilla.
The first 3 featured names in this scouting activity are 3 under -35 Italian designers:
● Giuseppe Arezzi, Produkt and interior designer, class of 1993
● Maddalena Selvini,designer, class of 1987
● Flatwig Studio, a design studio with its base in Milan,founded in London in 2016 by designers Erica
Agogliati and Francesca Avian
The exhibition
Pianca & Partners is thus giving these young designers an opportunity for visibility at a moment in time when workers are focussing their attention above all on businesses and their new products. This highlights the trust in new forms of creativity, to create opportunities for contact, stimulate exchange of ideas and development of unexpected collaborations.
"We think it is right to also give space to talented new designers in a key moment for the industry, like Milan Design Week in September. Emerging linesis the symbol of trust in that design ability that pushes beyond mere functionality, but thrives on research, experimentation and questions"

explains Aldo Pianca, president of Pianca and promoter of Pianca & Partners.
Emerging lines is a major event in the Pianca & Partners cultural programme, joining the ranks of the initiatives of recent months (like the ORMEexhibition dedicated to the work of designer Simone Bonanni, and the Andrea Branzisolo show, La nuova stanza,presented in collaboration with Antonia Jannone Disegni di Architettura). Projects dedicated to showcasing design, creativity and the exchange between genres and art forms, which unfold among visual and material suggestions.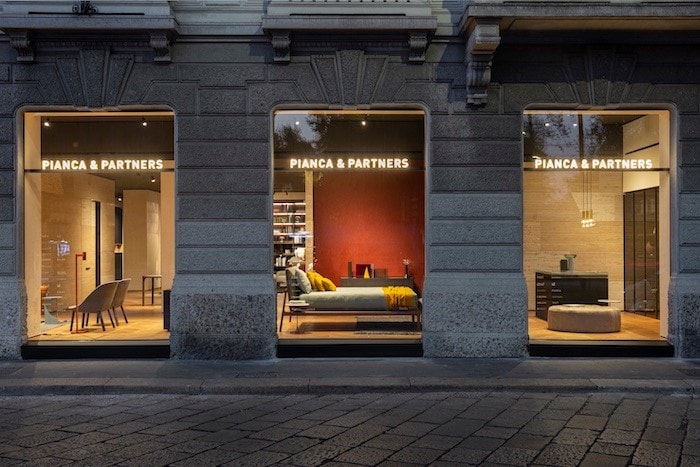 Emerging lines by Giuseppe Arezzi, Maddalena Selvini, Flatwig Studio
4th -10th September 2021 , 10am -9pm
Pianca & Partners
Via Porta Tenaglia 7N3
20121 Milan
The Designer
Giuseppe Arezzi (Ragusa, 1993) is Giuseppe Arezzi Design Studio, a practice that works in the fields of Product and Interior Design based between Milan and Ragusa (Italy). After graduating in Interior Design at the Politecnico di Milano, Giuseppe collaborated for several years with some renowned design studios in Milan. The studio gazes the domestic issues of contemporary living, solved through adaptable and replicable pieces, answering to everyday practical needs. Since 2017, Giuseppe founded his own practice, collaborating with universities, institutions, companies, galleries and private clients such as Politecnico di Milano, Domus Academy, Cantiere Galli Design, Desine, It's Great Design, Istituto Italiano di Cultura di Parigi and many others. Giuseppe has been designer in residence at the Italian Institute of Culture in Paris in 2019, later he has been shortlisted through the best 20 international emerging designers at the Pure Talents Contest by Imm Cologne Design Fair in 2020. Giuseppe is lecturer at IED in Como. His work has been published and exhibited internationally.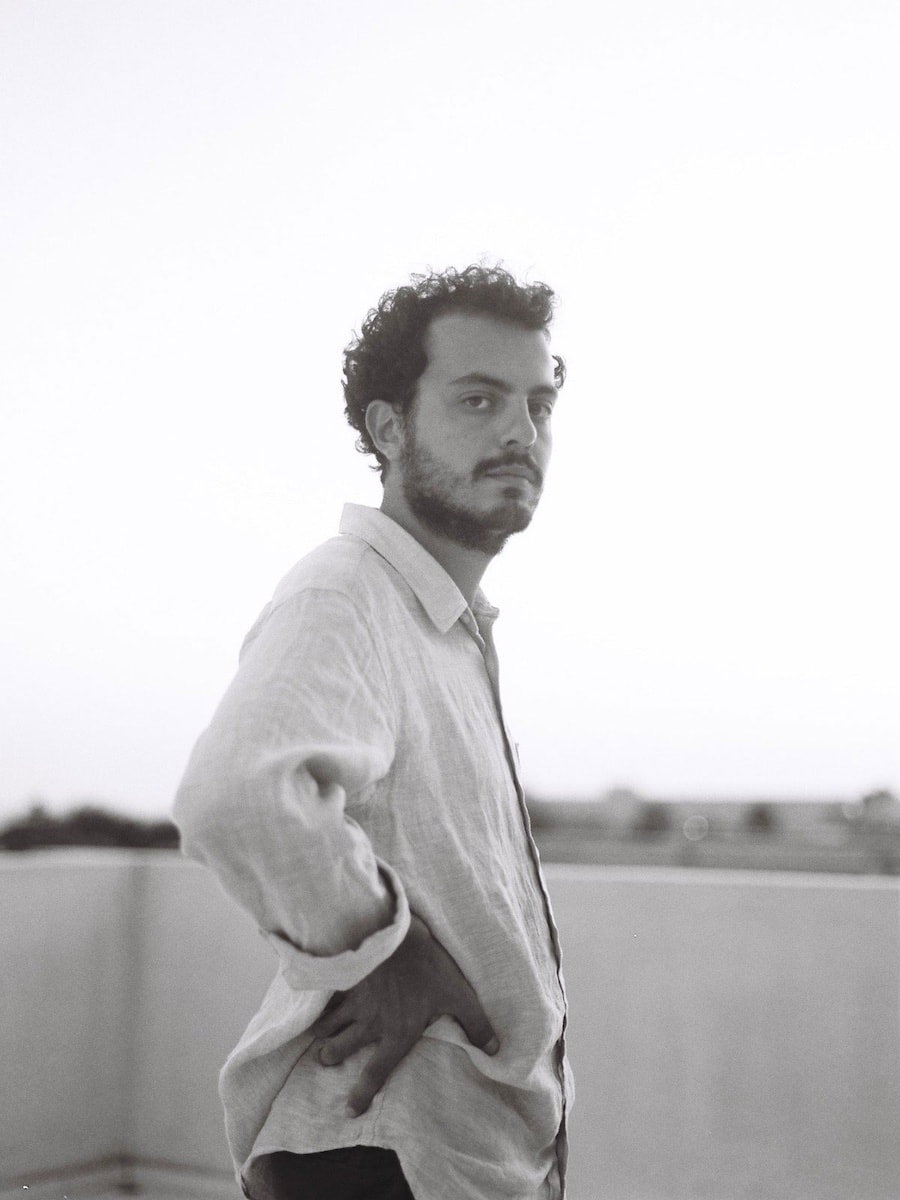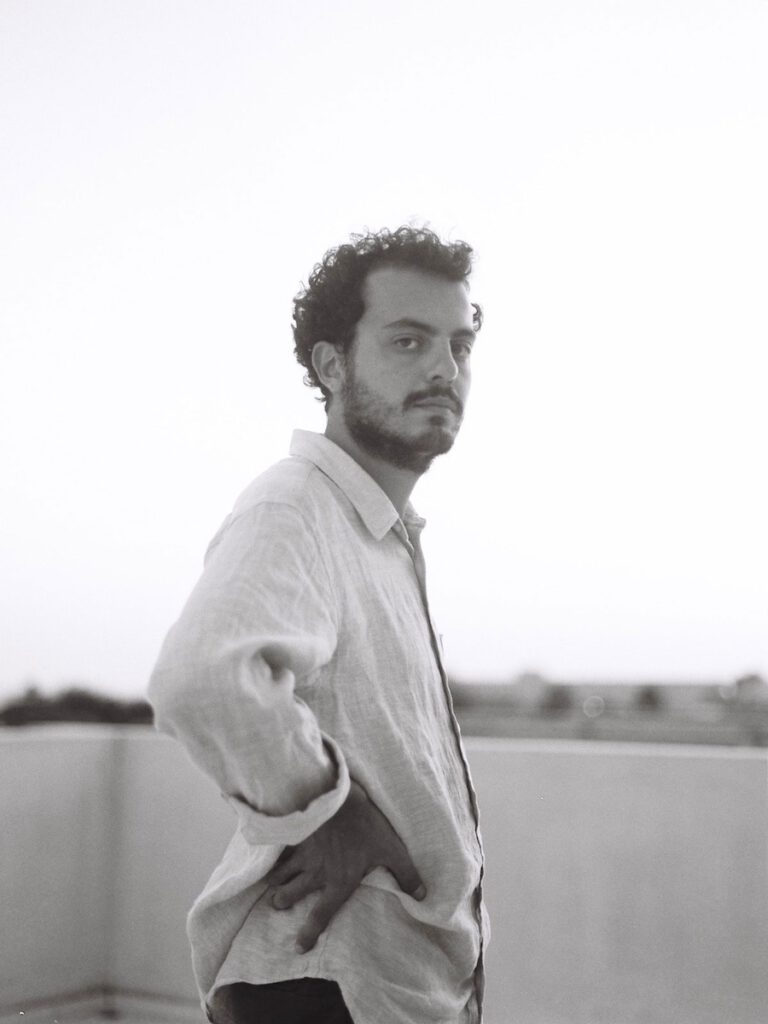 After completing her studies in Milan and London and an internship in Mexico, she graduated from the Man and Wellbeing course at the Design Academy Eindhoven in 2014. In the same year, she came back to live in Milan where she set up Altatto with three chefs, a vegetarian catering business with an unconventional focus on materials and details. In 2017, she opened her studio, in which she combines product and materials studies with commissioned collaborations.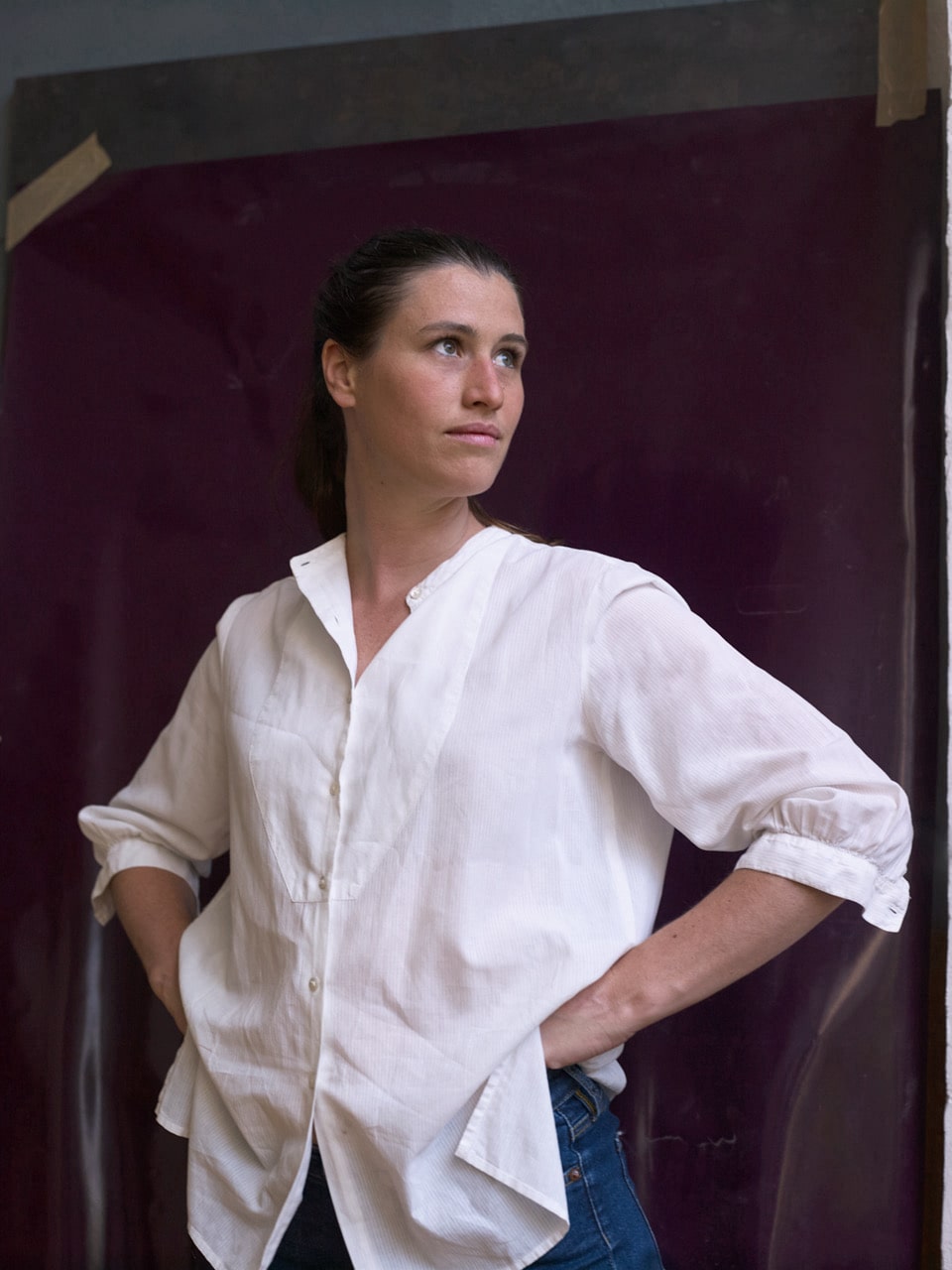 Flatwig Studio is a design practice currently based in Milan. Founded in London in 2016 by Erica Agogliati and Francesca Avian, the practice deals withdesign in a dynamic and cross way, including interiors, custom-made furniture, product design and graphics up to the creative direction for brandsand private clients. Flatwig Studio engages with solutions that unite client expectations and spatial concerns in a significant final result. The projects by Flatwig Studio originate very often from the observation and study of customs and traditions of the past and from folklore. The themes of food and tableware and the gestures associated to them are recurrentin their design, and represent a fundamental component of their practice. Erica and Francesca select the materials to work with in a responsible and sustainable way, paying respect and attention to the context of application. Their activity is aimed at the creation of objects, creative solutions and 'timeless' spaces; contaminations and collaborations between different fields are a fundamental element of their practice. Circularity, functionality and essentiality are the main principles at the basis of their practice.
Flatwig Studio took part at various International design fairs such as Collectible Fair in Brussels, London Design Fair, Milan Design Week, 1000 Vases in Paris, Bocci Showroom in Berlin, Alcova Sassetti in Milan, EDIT Napoli and others. Completed works and projects have been featured in leading publications and acclaimed for their fresh and international approach. Flatwig Studio worked and currently works with various design schools and institutions for teaching in the field of design and communication.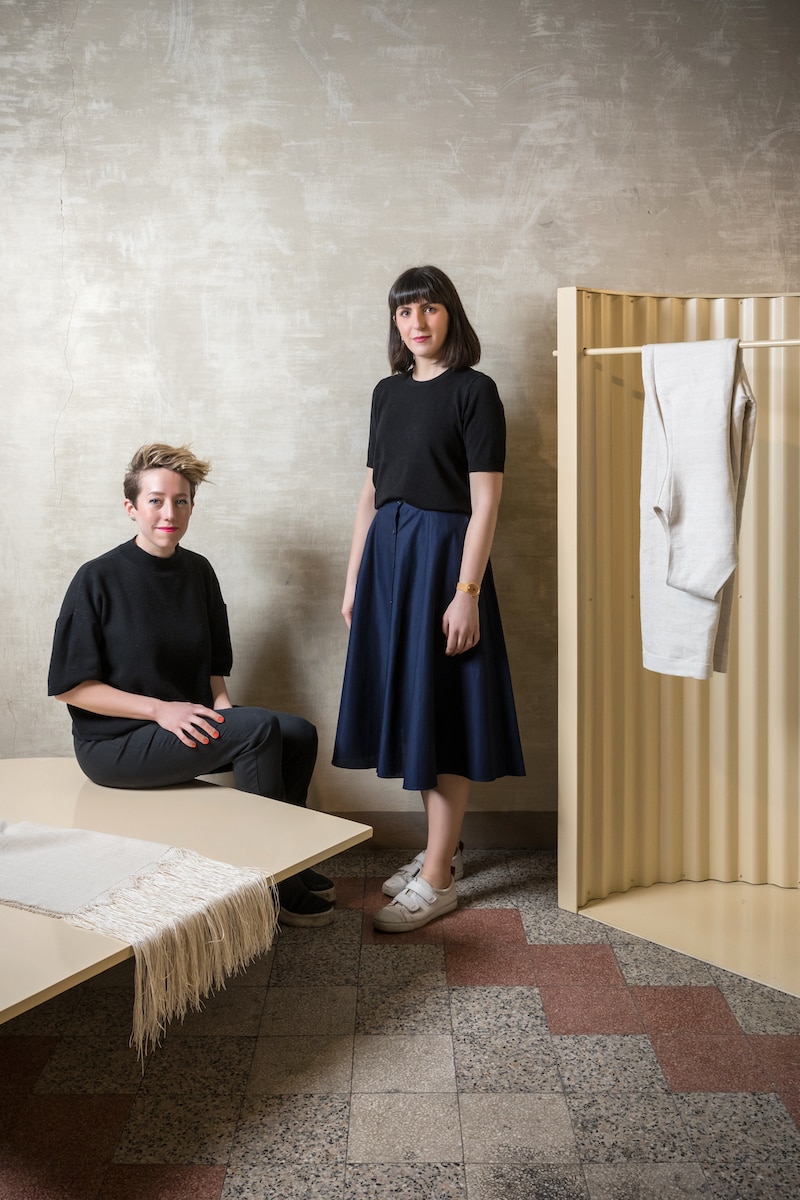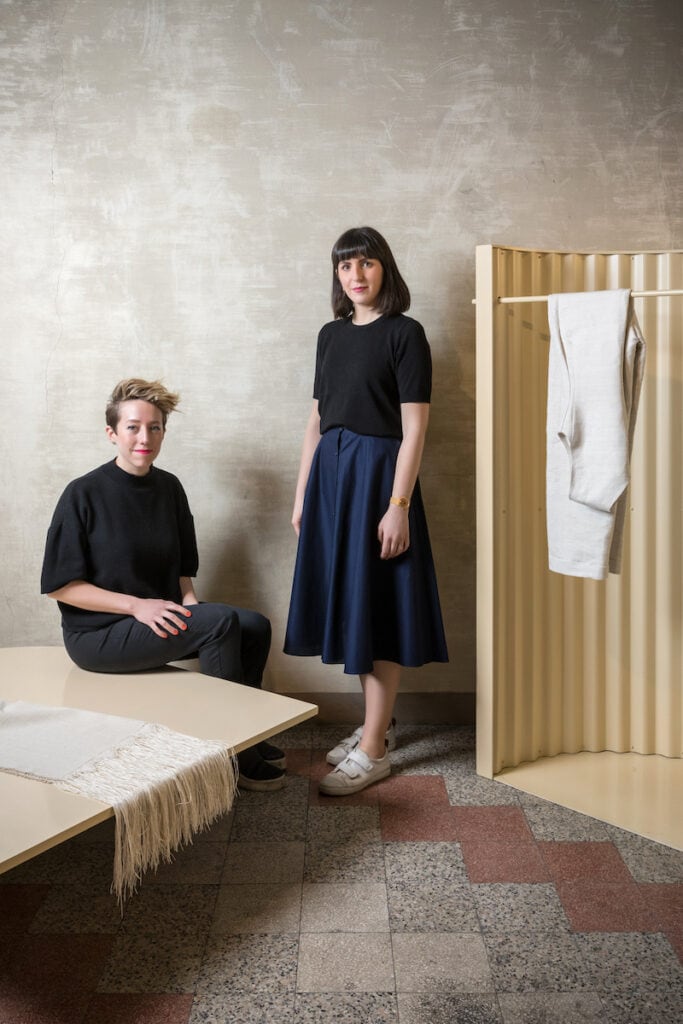 Pianca & Partners a new hub for contract customers, consisting of SMEs, all masters in their respective sectors. The project arose from the desire to cultivate synergies between various companies in the furniture and construction supply chain, promoting a project development model founded on principles of flexibility, collaboration and economies of scale. Pianca & Partners will be based in the 900 sq.m showroom designed by Calvi Brambilla in the heart of Milan's Brera design district, in Via Porta Tenaglia 7N3. Aspace where you can discover our partner companies' products and services, consult with qualified professionals who will assist customers in choosing the best solutions, but also a vibrant space hosting talks, round tables, installations and exhibitions. Pianca & Partners is a project promoted by Pianca in collaboration with: Agha, Alice Ceramica, Ardeco, Artesi, Barausse, Castaldi Lighting, Delta Dore, Diquigiovanni, Dnd, Dorelan, Falmec, Florim, Garbelotto, K-array, KE, Londonart, Mareno, Margraf, Milani, Nahoor Limelight, Nord Resine, Oikos, Palazzani, Santo Passaia, Talenti, Vitrik.